Joined

Sep 27, 2015
Messages

15
Location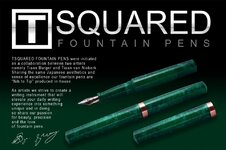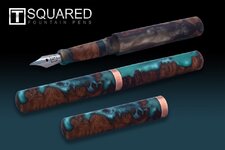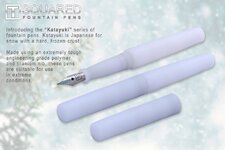 About seven years ago my best friend came to me and said he wants to make luxury pens. I told him I have no idea how to go about doing it.
About three years ago I made a number of oblique pen holders, but sales petered out and I lost interest.
In September I decided to have a go at making a ball point pen to take a Parker refill. The first looked good, except the cap did not stay put. I looked at pen kits, but decided against using them. My next attempt was a bit better, and then I started doing serious research. Much of what I now know came from this forum.
By the first week of October I had made a Japanese style threading tool to cut double start threads and I called my friend: "Remember when you asked if it was possible to make luxury pens? How would you like to go into business with me, making pens?"
I make the pens, he does the photography, graphic design, and is doing the urushi lacquering on some of our products.
We had to overcome some obstacles: There is no local supply of nibs, feeds or nib units, so I had to quickly learn how to make titanium nibs, how a feed works, and then how to make a feed that works. By the fifth attempt at making feeds I solved all the issues.
I can now make fine, medium and broad nibs in stub or flexible.
Materials is still a problem, so our first lot is made of an industrial polymer, and I am also working through my limited supply of acrylace, dymondwood and suitable hardwoods. I found a supplier of ebonite, the first lot should arrive in a week or two.
Thank you for looking, questions and comments welcome!
Tiaan Burger