Joined

Dec 17, 2016
Messages

95
Location
Out of everything I have learned and heard from the MPGS to the Hartville
meetings and on the forum people have a slow speed drying rack for finishing
Mark James was a excellent piece cheap and affordable.
This hit me last night or the day before. As a child i played with KNEX that
my parents got me fun stuff it also has a slow speed motor which goes
forward and reverse and a off switch. I was tyring to think of were you could
get these motors for cheap and I had one all along for free and the rods KNEX
use are exactly 7mm mandrel size so blanks work on them perfectly.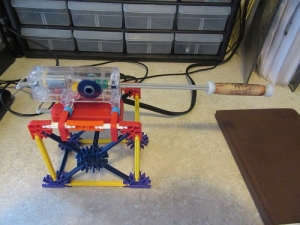 View in Gallery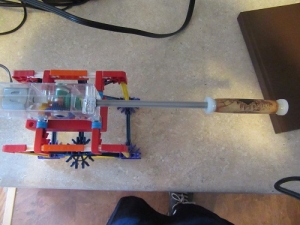 View in Gallery
Who would of thought a childhood toy I played with would be a finishing tool
for pens
The blank was just to test the mandrel thats already done and ready for a
kit.