Hello folks. Been a while since I posted, so I thought I would put a few pics of things I've been up to lately.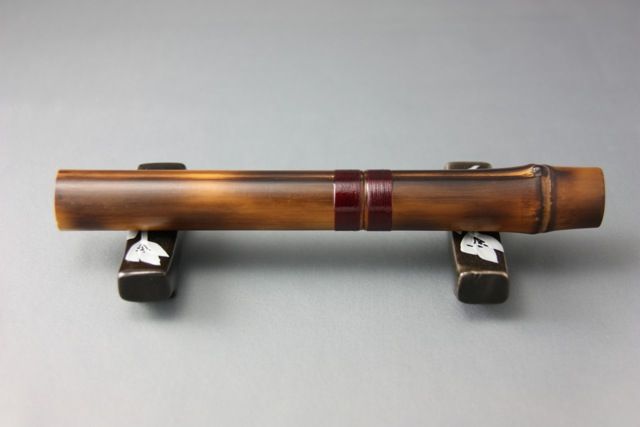 Flamed cane fountain pen with garnet thread wrap
Before falling headlong into pen making, I used to (and still do occasionally) build fly fishing rods - both graphite and bamboo. I wanted to try using some of the techniques that I applied to fly rods, only on pen making.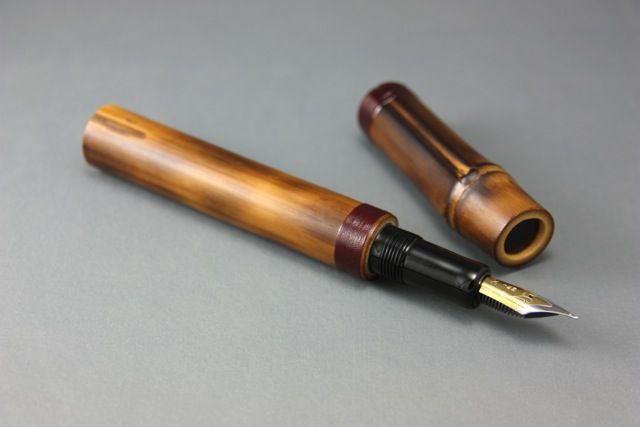 One of those techniques is that of the thread wrap, used to reinforce the ends of the rod segments (and to secure line guides). On the classic cane rods, the pale, or 'blonde' cane is often paired with a spring green thread wrap, while the darker, 'flamed' cane is often paired with a darker garnet thread wrap: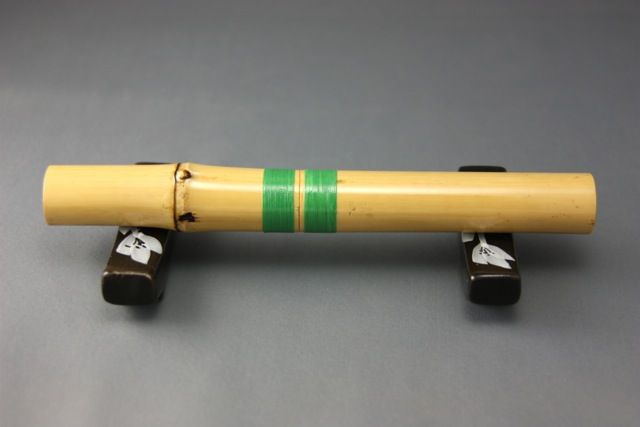 Blonde cane fountain pen with green thread wrap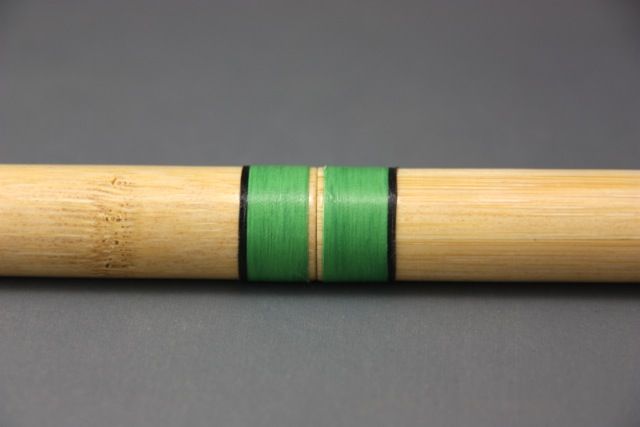 Thread wrap on a fountain pen made of bamboo 'wood'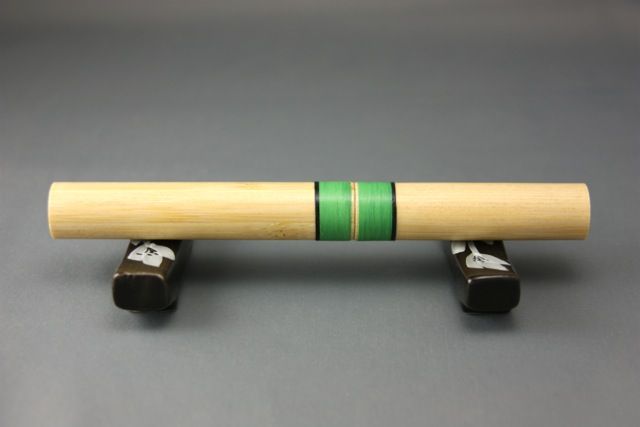 Bamboo Rod fountain pen with green and black thread wrap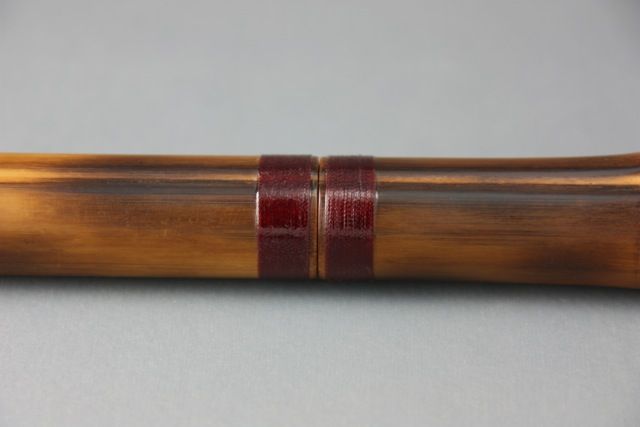 Garnet thread wrap on flamed cane
The other technique I wanted to try was that of 'flaming' - a process used on the raw bamboo culm to give it a darker, textured colour by carmelizing and lightly charring the outer layers (usually with a blowtorch of sorts).
After flaming the small culm, I took off the outer layers with steel wool, smoothed it, and gave it a good soak inside and out with thin CA to stabilize and seal it.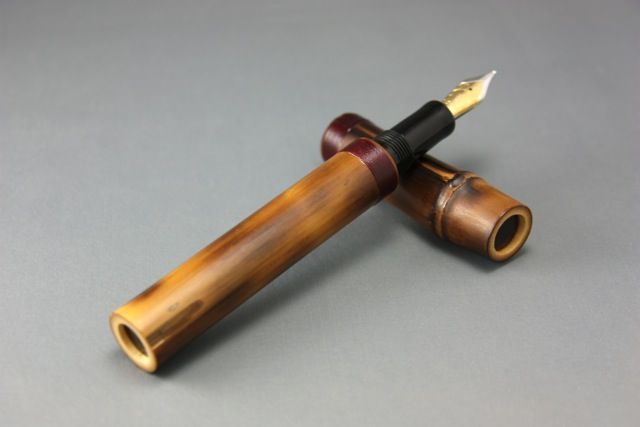 the flamed cane pen
with garnet thread wrap and ruby acrylic end jewels
To finish off the bamboo rods, I added end jewels - in the case of the flamed cane pen, the end jewels were done in ruby red acrylic
to match the thread wrap.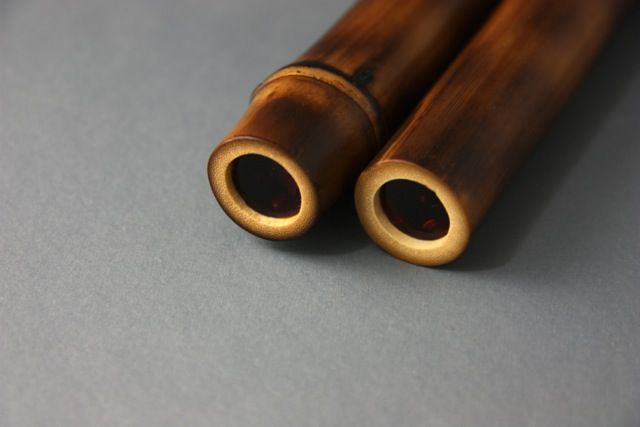 Ruby red end jewels in the flamed cane pen

Here's one last pic - a group shot of different bamboo pens: the flamed and the blonde cane fountain pens, and the blonde bamboo 'Rod' fountain pen (made of bamboo 'wood').

It seems I have become pretty obsessed with bamboo. But I'm hoping this has gotten it out of my system for a while.

Thanks for looking! C & C welcome.

Cheers,

Ken