Joined

Feb 15, 2016
Messages

1,308
Location
It was a fun Thanksgiving.
My daughters asked for "some change" to go out for ice cream. I told them it would take a few hours. They left and returned to a set of family coin rings (wearable change).
Steps:
Punch a hole dead center through the coin.
Ream out the hole to smooth the edges.
Torch anneal to dull red, quench.
Form with a folding cone, using an arbor press.
Anneal, quench.
Form it into a cylinder and size it on a ring stretcher/reducer.
Curve edges if desired using an arbor press and dapping block.
File and sand the interior surfaces until they are very smooth and comfortable.
Adjust as necessary on the ring stretcher/reducer.
Patina as desired with liver of sulfur stopped with a baking soda rub.
Clean well with detergent.
Polish on a buffing wheel with jewelers rouge.
(Non-negotiable, not for sale, family use only, no fraudulent intent, violates no statutes; just a little family fun with a grateful measure of E Pluribus Unum)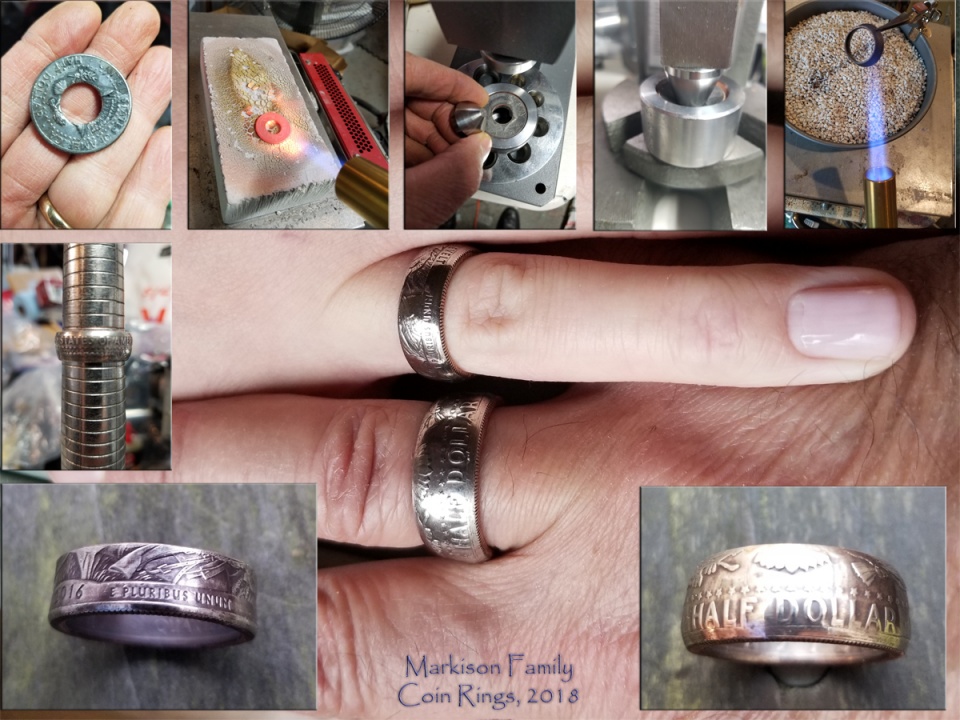 The other family members would not pause their meal for a group photo.
Happy Saturday to all.
- Bob