Joined

Dec 6, 2017
Messages

742
Location
I am being semi-forced into a much smaller home as we start the downslide into retirement. usually this means increased opportunity for things like pen turning hobby, but there is only so much room for things like that in my proposed new home, so I have made the very difficult decision to exit this along with a few other hobbies that take up space. (Anyone want several years worth of board wargames collection?) So I am going to start listing what I have for sale here and hope everything finds a good home. The lathe is probably going to have to go to a good home s=close by, since I don't care to try and figure out how to ship it. But if anyone in the Twin Cities Minnesota are would like a Turncrafter Commander 10" VS for a good price, let me know.
To start with is a box of mixed blanks for pens. Lots of plastics, a few hardwoods. About 5-7 pounds. Asking $50 plus shipping.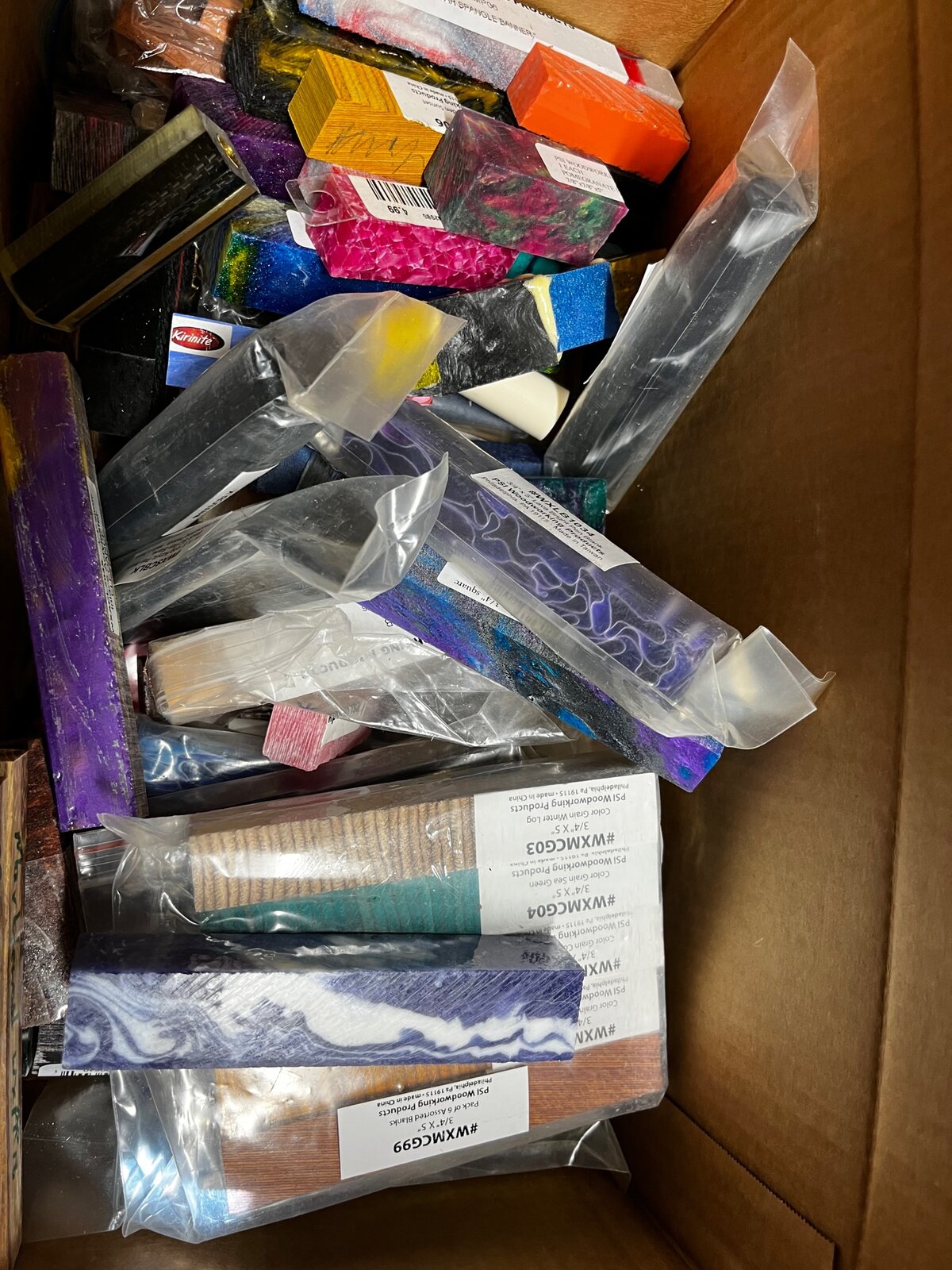 More to come in future days as I get organized.