Joined

Jun 9, 2017
Messages

504
Location
Greetings from
N
ebraska - As I've said many times before, I have a new favorite wood to work with. It is Pyinma pressed into a gold Jr. Gent kit. I've read that Pyinma is frequently referred to as Asian Satinwood; however, it is quite different than true Satinwood. I have turned the Pyinma burl before, but I really like the chatoyancy of the plain old wood. It was an easy turn and took the CA finish well.
It felt good being back in the shop again. I haven't turned anything for just over a month. My dear wife stepped down wrong in our yard last month and as she twisted and fell broke her right ankle in 3 places. They fixed it up with plates and screws and everything went good. Instead of making pens though I've been driving kids to school, dear wife to the doctors, cooking, cleaning and installing 22 feet of ramp so she can get in and out of the house. She has finally started physical therapy and we are all hoping she will be able to walk (with some assistance) and drive again in the new year. Until then I will continue to be chief shopper, cook, dishwasher, and chauffer.
Regards - Dave
Here is the pen
.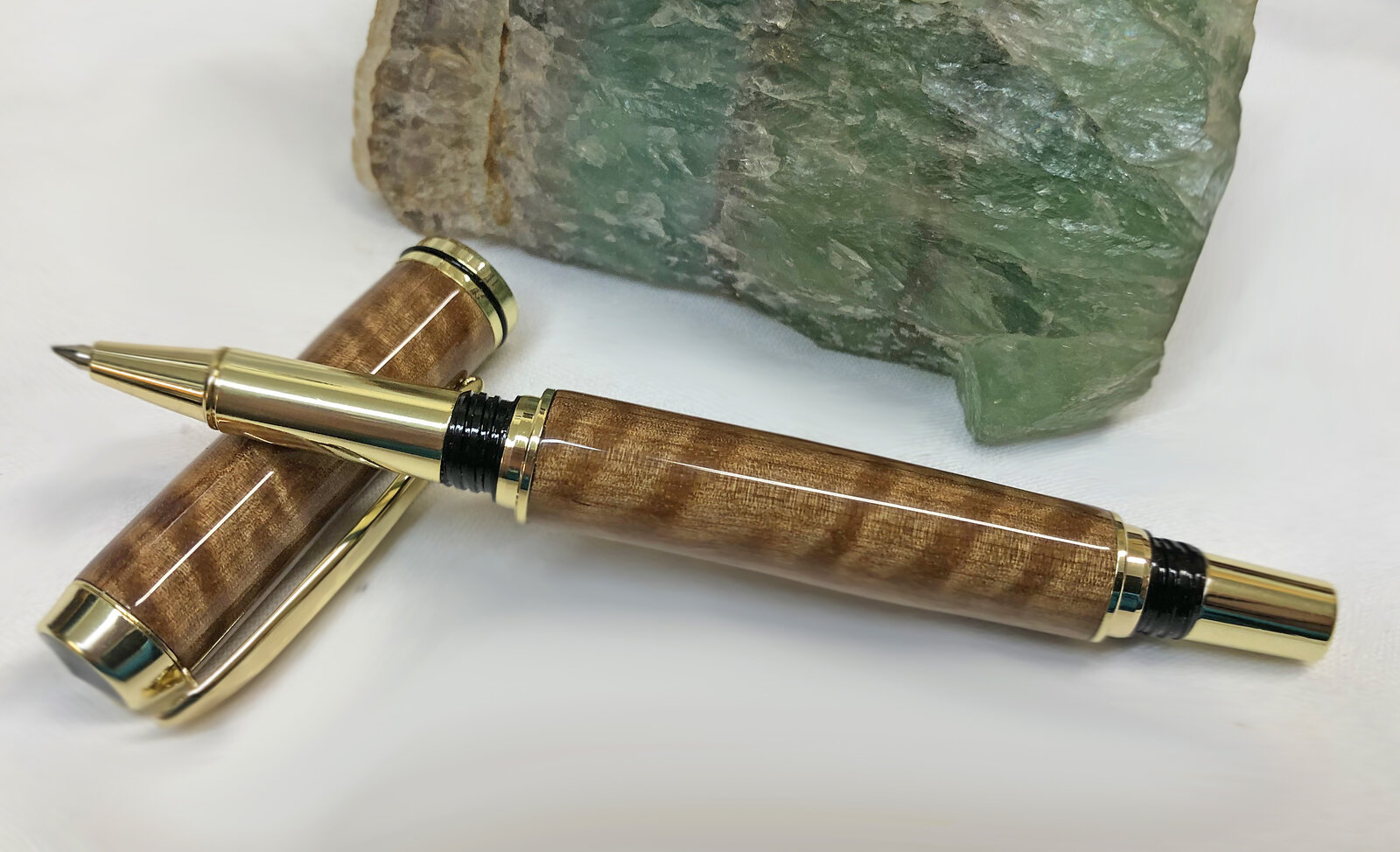 And my typical views of it as it is rotated.