Joined

Jun 9, 2017
Messages

1,691
Location
Greetings from
N
ebraska.
This morning I finished up an Antique Brass Southwest Mesa twist pen using my first real successful segmented blank. The blank is Sonoran Desert Ironwood with a Turquoise SimStone segment separated with pieces of 20-gauge brass. It was finished with my standard Stick Fast Wood Finish CA regimen. I used epoxy to glue the blank together and to the tube. I also allowed much longer than is typical for me to let the epoxy cure out before I started turning. I was a little nervous and cautious as this is my first experience gluing, drilling, and turning both brass and SimStone.
Overall I am happy with how it turned out. I will most likely be making another one of these with a slightly darker piece of Ironwood and one with a little more figure if I can find one in my stash. I also plan on making one using a pewter kit and 20-gauge aluminum as separators. As always, your comments and suggestions for improvements will be appreciated.
Regards,
Dave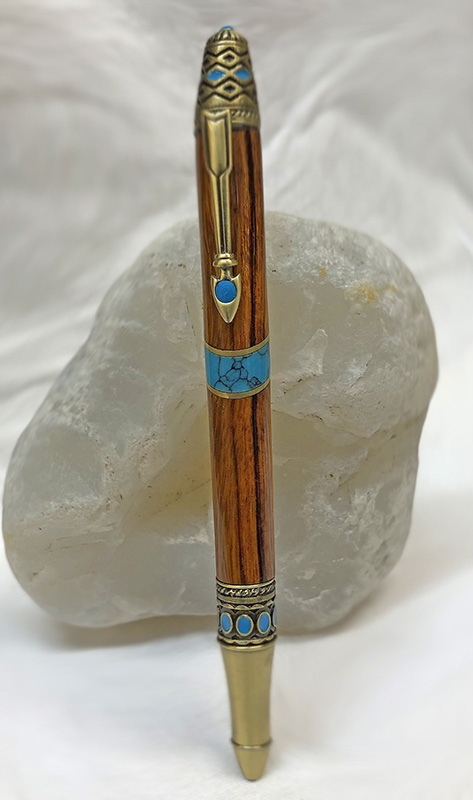 And my standard views to show how it looks as it is rotated.