Joined

May 4, 2020
Messages

130
Location
I very much appreciate all the work which goes in to making a Segmented Pen, and wish I had the skills and equipment to do that.
I also fully appreciate the workmanship and finish on wood pens we see on various forums.
However, this is the result of a simple pen which I think works well at least it does for me.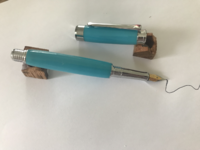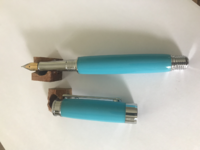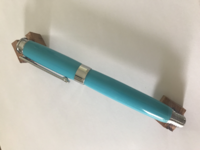 Leveche Chrome Fountain pen, with Simplicita Kingfisher Blue, both from Beaufort Inks, finished with Yorkshire Grit. I hope you like it.
Mike