Joined

Feb 2, 2006
Messages

4,391
Location
These are two turning tools I made for myself and a friend in our turning club. They are 5/8" x 18" hexagonal stock. I turned the shaft portion of the
The tools are very handy on wood and will remove wood almost too fast!
On acrylics I found them "grabby" and prone to create chip-out. I have more stock and more grips. I think a round one is in the future.
AND; YES those are golf grips used as handles. :biggrin::biggrin: FORE!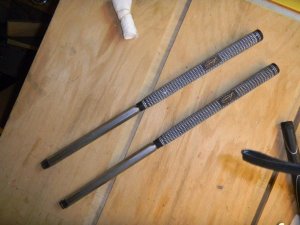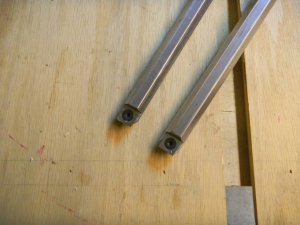 "I think that was a slice!" :biggrin:
(Insert your own Golf jokes here!)