Joined

Mar 5, 2022
Messages

378
Location
First I made this Rollester pen from PSI using a blank that I had just cast yesterday made with color changing chameleon mica, mostly because I wanted to see how it would come out. The good: the blank looks awesome. It shifts colors depending on the angle of the light. The bad: either I had a casting void or caught the blank while turning and there is a crack in the end of the pen. I filled it with CA but it is ruined so I will keep this one for myself.
Once I saw the depth of the crack I stopped with the polishing so there are lots of scratches still in the blank. Sadly the pictures do not capture the color shifting of this. It changes from black>blue>purple>orange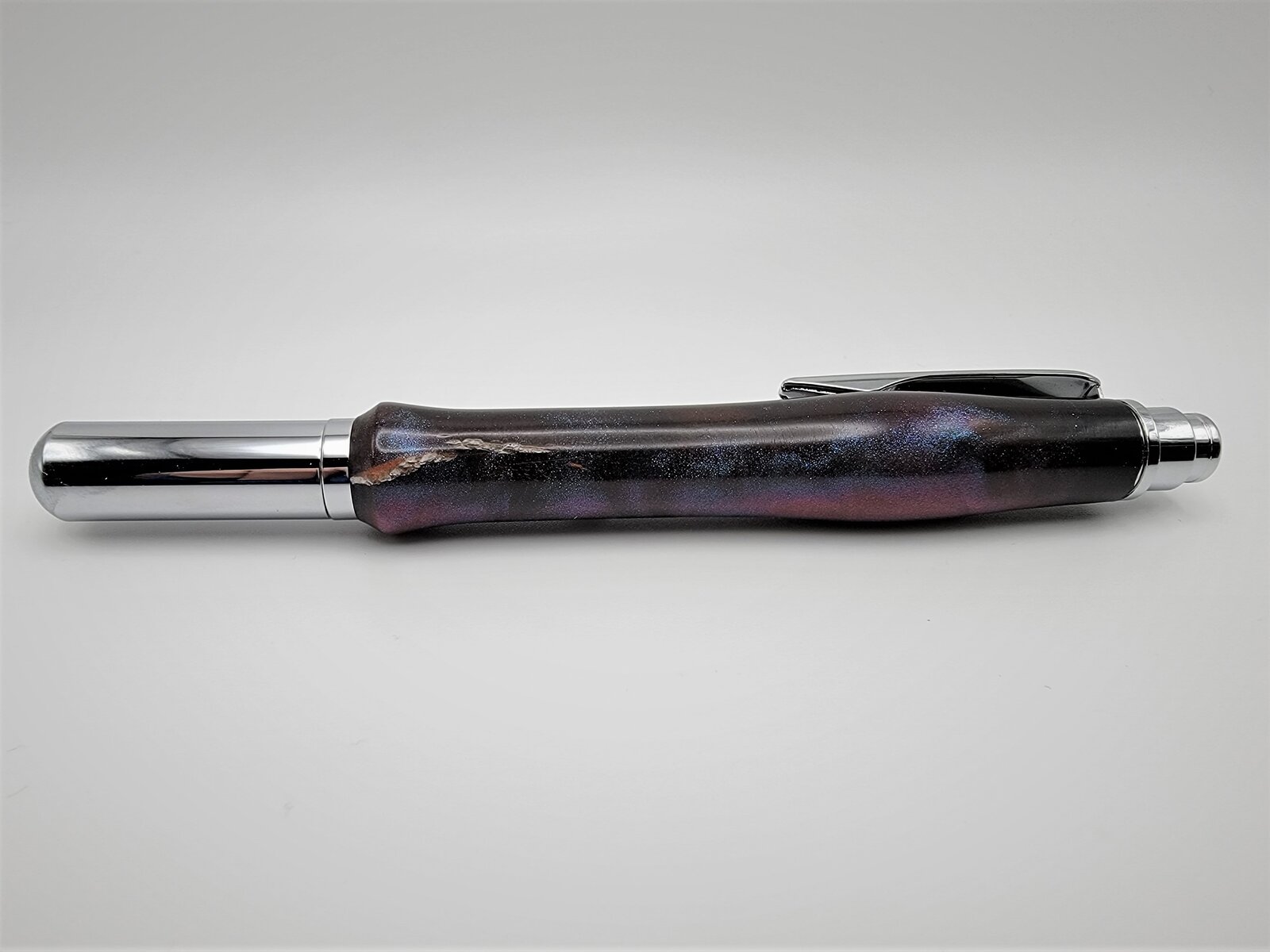 The second one was a Wallstreet kit that I had laying around. I had just received a gorgeous slab of amboyna burl and I wanted to see how it looked when turned before I put it on a more expensive kit. The good: its gorgeous. The bad: either I grabbed the wrong bushings or the Wallstreet III takes different ones from the Wallstreet II so the blank is undersized. Really annoying after all the work that I put into it.