Joined

Dec 1, 2020
Messages

165
Location
I'm not sure if this process is right or wrong; unique or common. But it works for me and I want to share in case it's interesting.​
10: On Center Drilling
last post: 09:
Center Band Circles: Part Deux

One of the first segmented pens I made involved putting a plug of curly maple into a cocobolo blank. I was very happy with it. But when I tried to make more, all the plugs looked "smeared."
I could have pretended it was intentional... but it wasn't and it bothered me.
The Problem
The holes I drilled were off-center.
My impatience and imprecision yielded poor results and I realized my first pen's success was
just luck
.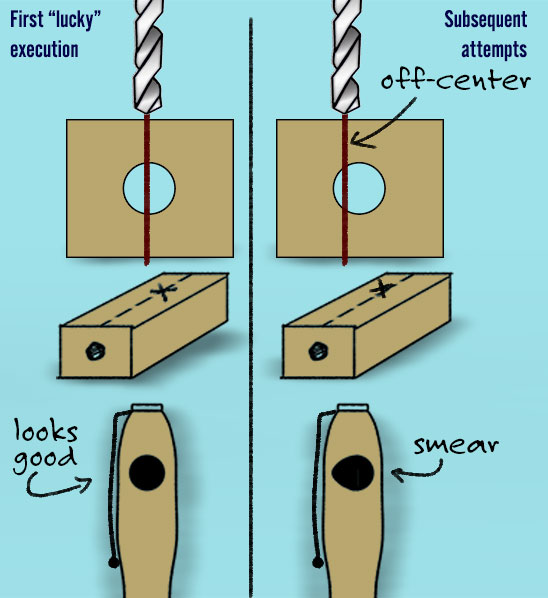 Here's my new process
(Not rocket surgery, just how I do it.)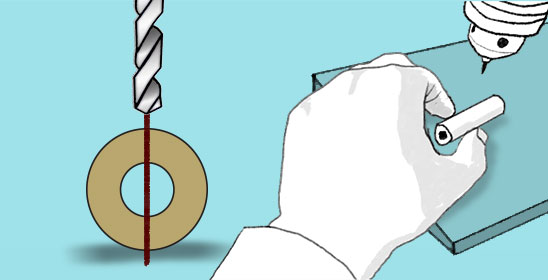 I decided it's
better to drill into blanks that are "roughly" turned round
.
It just seems easier to gauge where the center is.
For smaller holes, I can "eye-ball" it and everything works just fine.
But larger holes may need another solution.
Solution #2: Overkill
To be more precise, I use a
jig
that clamps to the base of my drill press. (File attached.)
It has a classic
v-shape trench
to hold the cylinder still. And I added a
swinging measuring arm
to identify the center.
Using this in combination with my drill press's
laser finder
means I can hit the center accurately.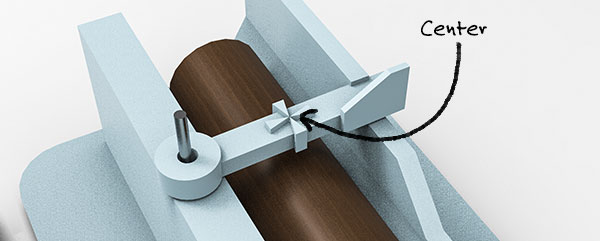 Here's what it looks like in real life: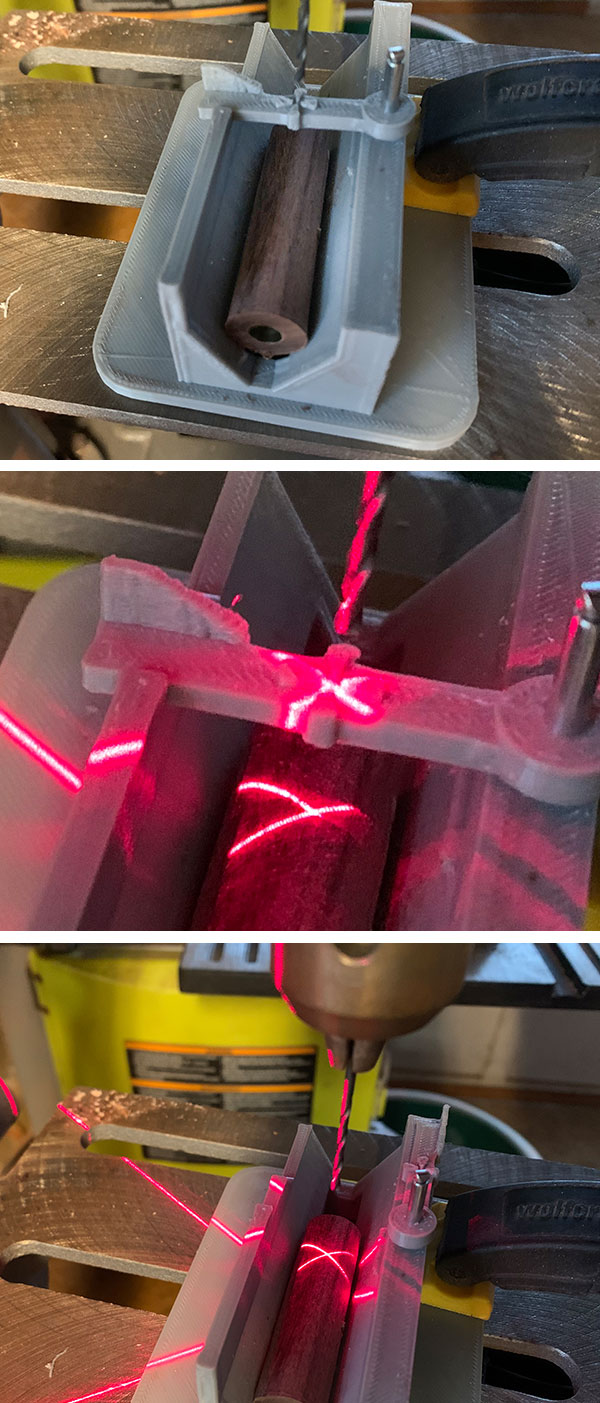 Summary
For my pens, precision is a matter of perception. How exact does it
need to be to
look good?
It's nice to have a range of options available when trying to appear precise: everything from "quick and dirty eye-balling" to "carefully measured and deliberate."
-Cullen
About the 3d Jig file
The geometry (*.obj file) for this Center Finding Jig is attached as a *.zip file called "centerDrillJig.zip."
It consists of two pieces: the base and the arm.
I used a
steel rivet
for the arm pivot.
The holes the rivet pass through will probably need to be re-drilled carefully.