Joined

Aug 22, 2010
Messages

1,034
Location
Greetings
Here is my Birthday Bash entry. I started designing in November and barely made the Feb. cutoff. Counting my previous Bash entry I made four pens in a year. Three kitless and a one kit. I gotta get faster at making pens!
The pen is a syringe piston filler. I used two o-rings as the seal, and piece of brass for the plunger rod. The white thumb pad and white o-ring holding part are acetal. The threaded part that holds the plunger is Acetal also. I milled a small slot in it so I could install and remove it with snap ring plier for cleaning.
The pen body is a Tim McKenzie Diamond Cast special color. I like the semi-transparency to show the ink level. The cap is a black Alumilite, not sure where I got it. Both materials machined and polished up well. When the light hits the body just right the diamonds sparkle. I really like these blanks. The Nib is a #5 Schmidt fine point.
I made the clip from a piece of 1/8 inch thick aluminum. I blued up the aluminum, sketched the shape and cut it out with a coping saw and a jewelers saw then finished
with files and wet sanding.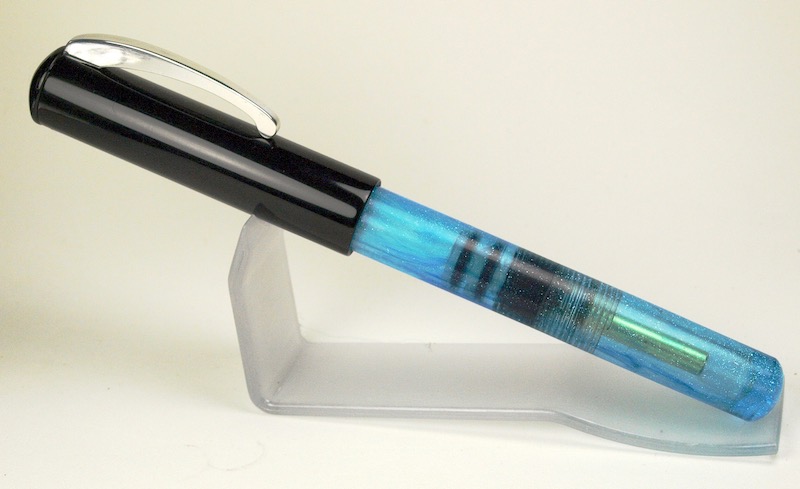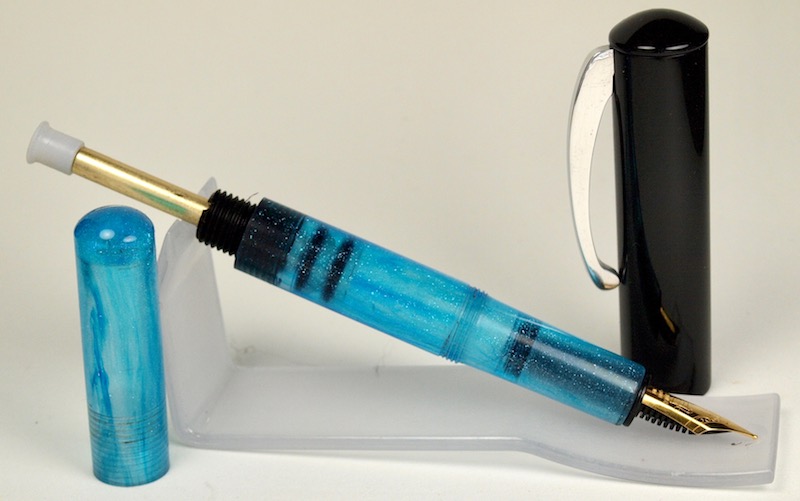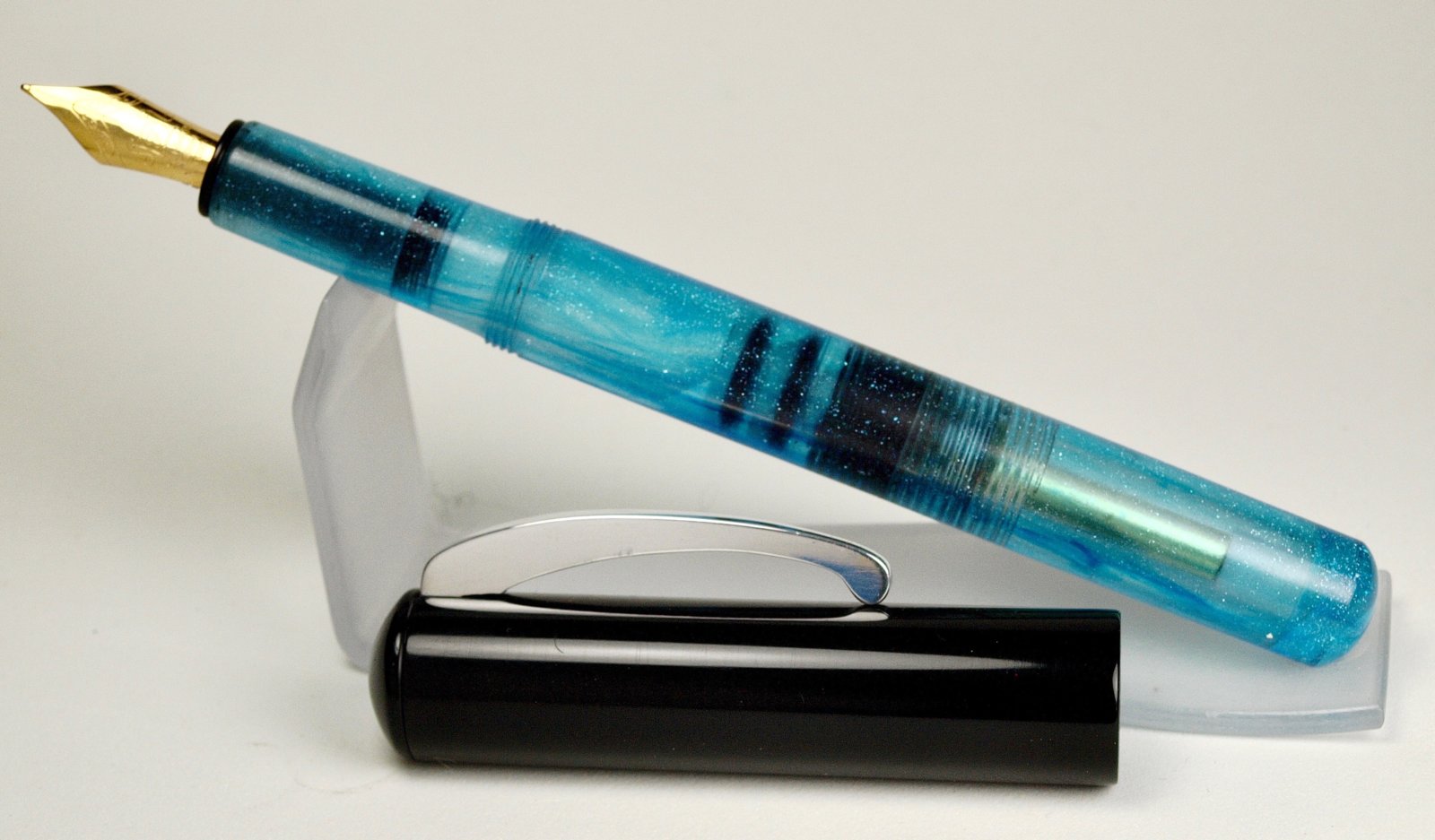 . The clip hooks into a slot milled in the cap body and is secured with a slot milled in the cap finial.
The competition was fantastic this year and every pen submitted was artistic and beautifully made. Thanks to the IAP team for running the competition.
Thanks for looking and commenting.
Mike