Joined

Aug 13, 2020
Messages

413
Location
Edit: Not all are my own blanks. Sorry, can't seem to change the title!
Word has traveled amongst circles of people that I make pens. I never intended on selling them. I prefer not to bother with it. It seems to take the fun away from me. I like to give pens away. However, coworkers and friend all have offered me money, which I use to fund my addiction.
Enough of that... I was asked to make two pink pens.
While finishing up the last one, the owner asked for a third because she loved the first two. (It adds stress, but I can't help but do it)
So, here are three pens...
First is a Hot Pink Crush blank I had on hand with dressed in Satin Designer NT kit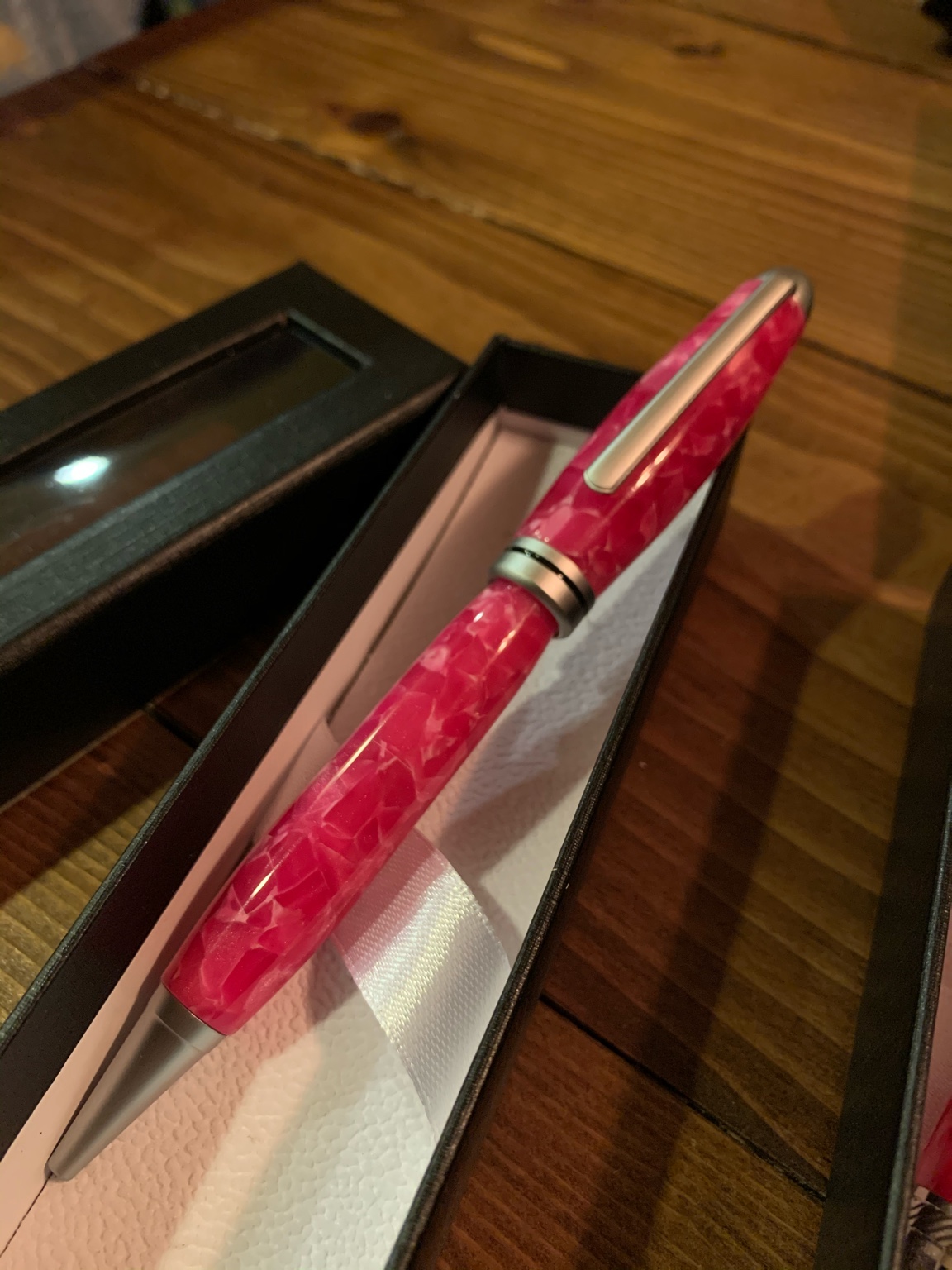 Next is a blank I used different pink mica powders (I tend to mix powders to get a color I like) dressing a nickel Blade kit from Berea Hardwoods.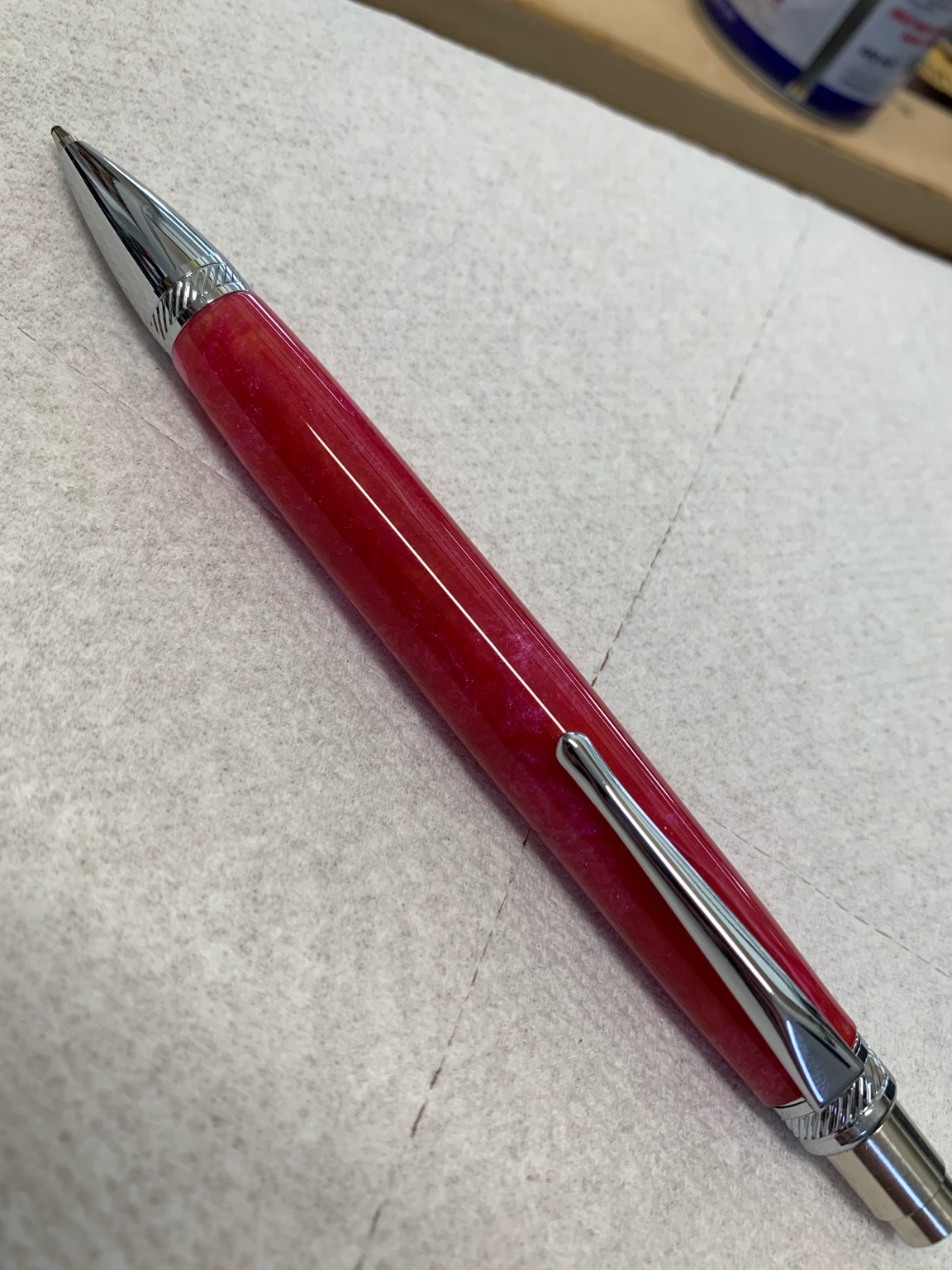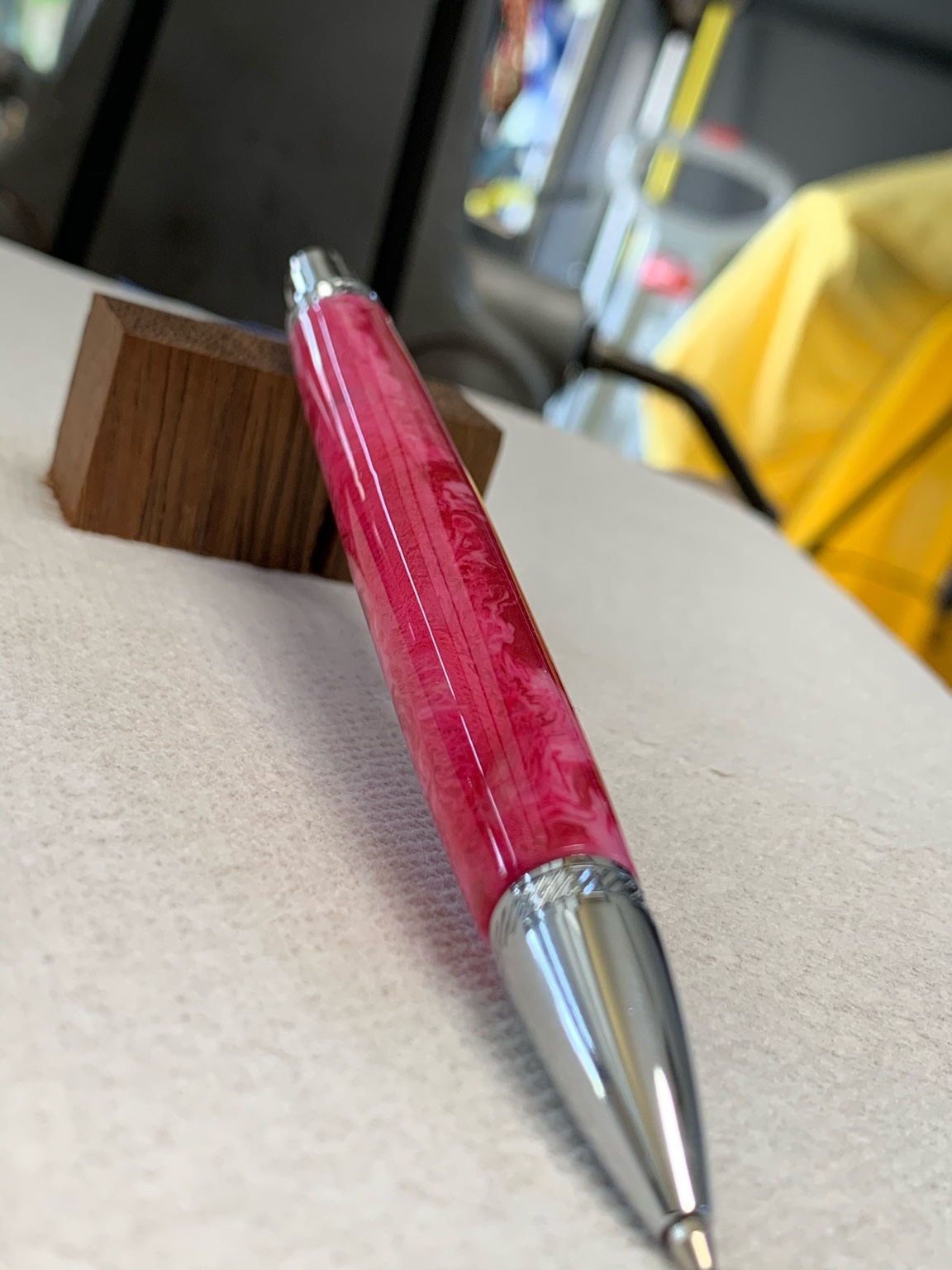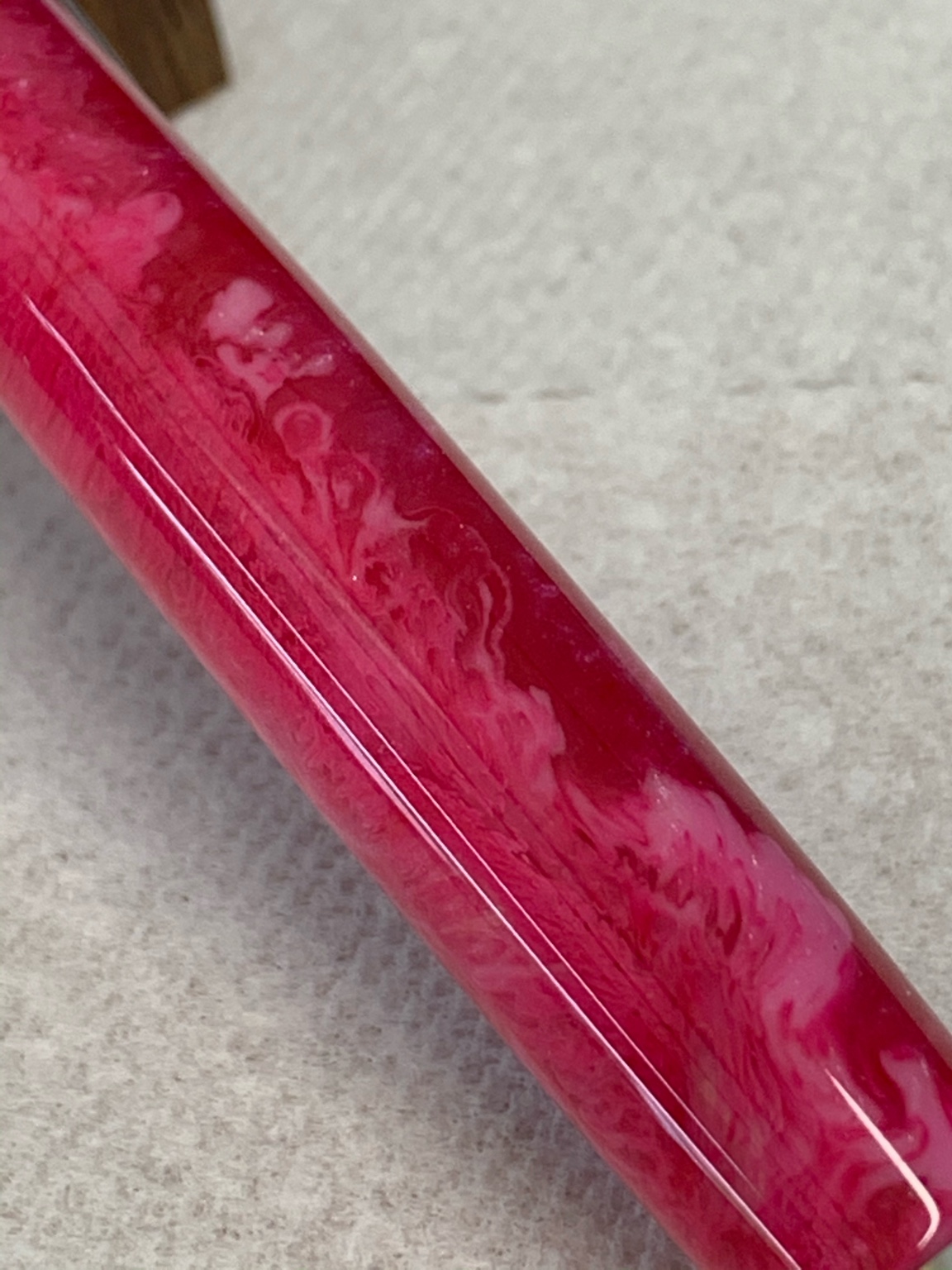 And lastly, another Designer NT chrome kitwith a custom blank and segmentation from the previous leftovers of the other pen, separated with white plastic.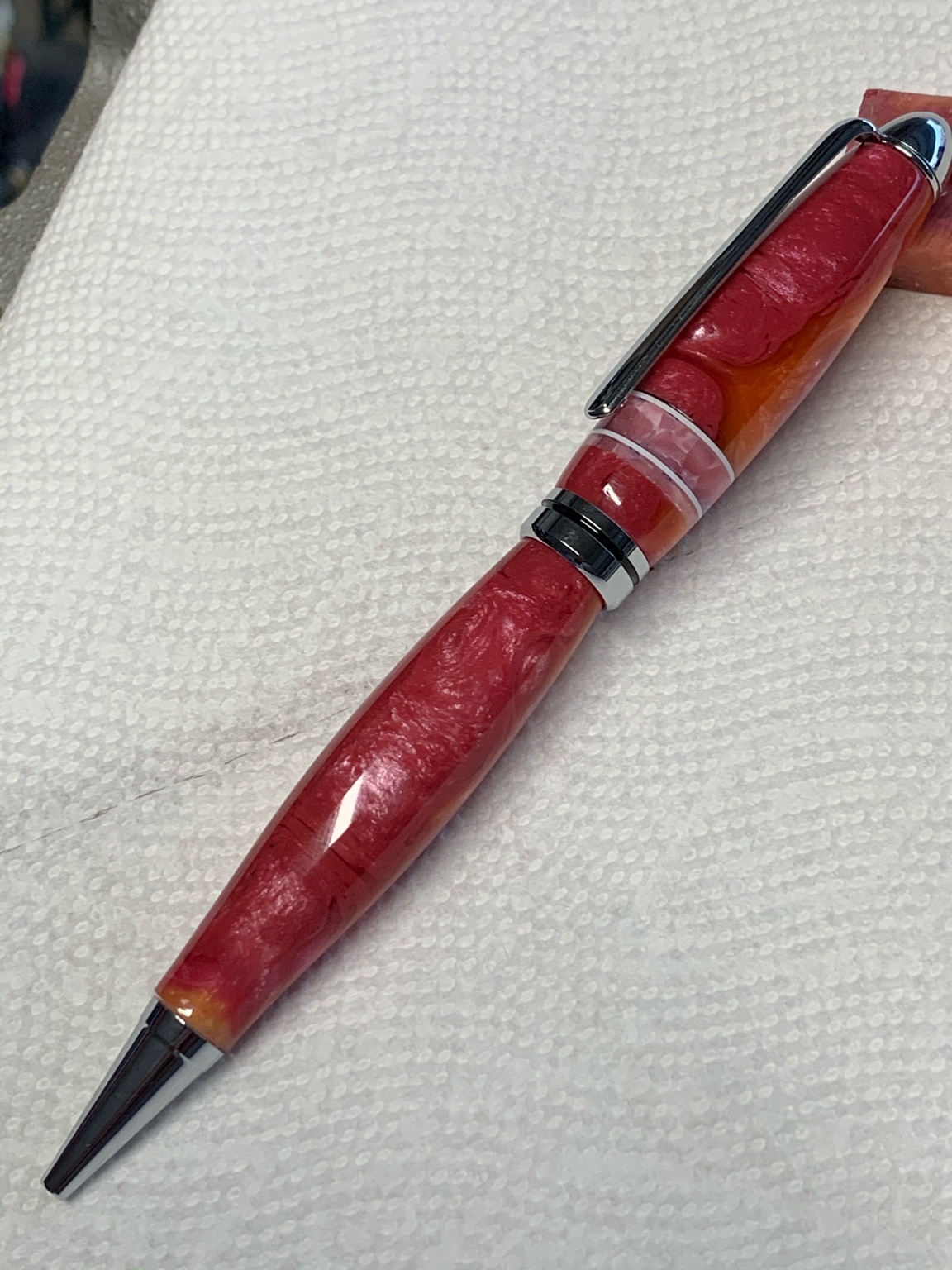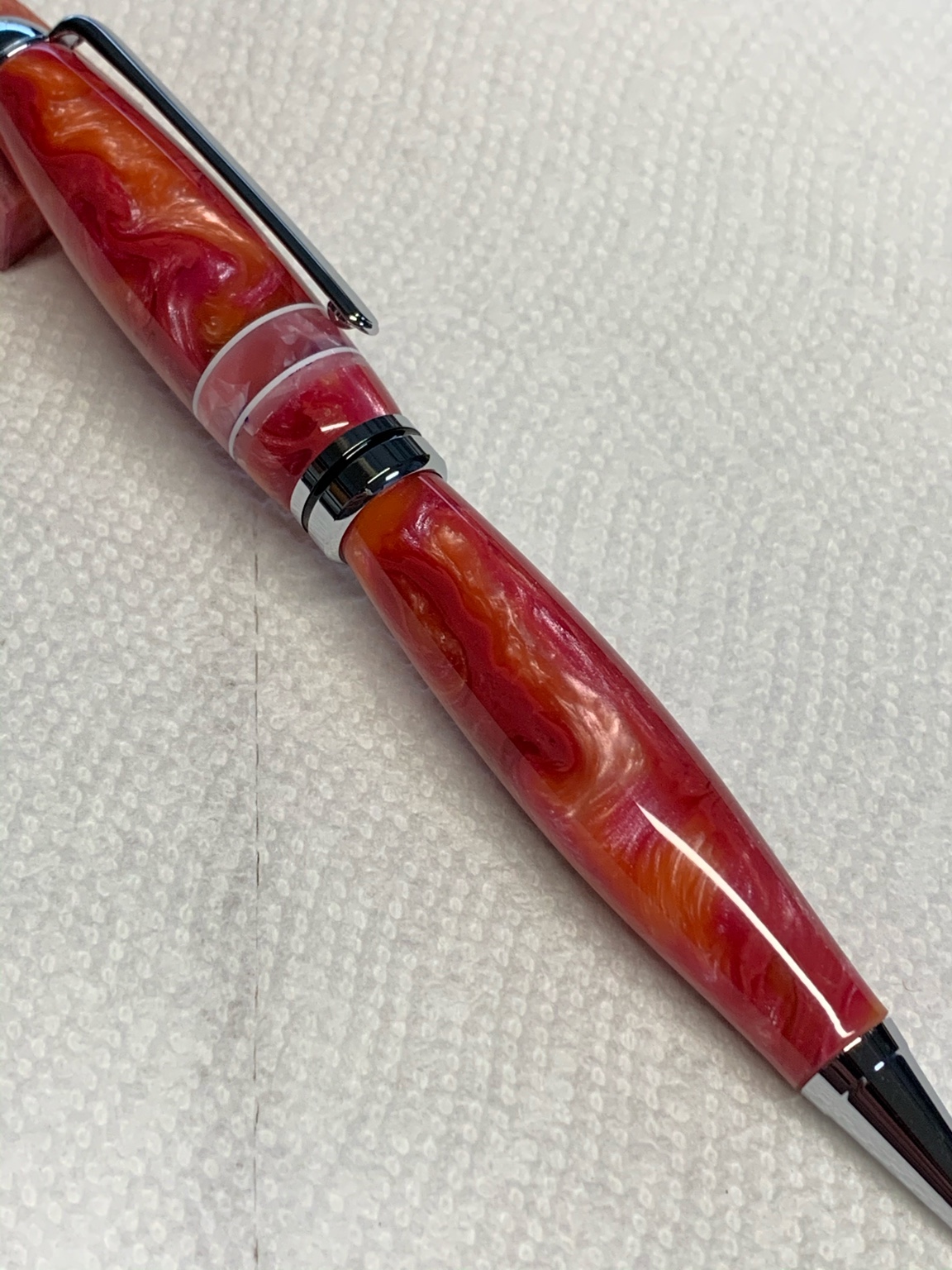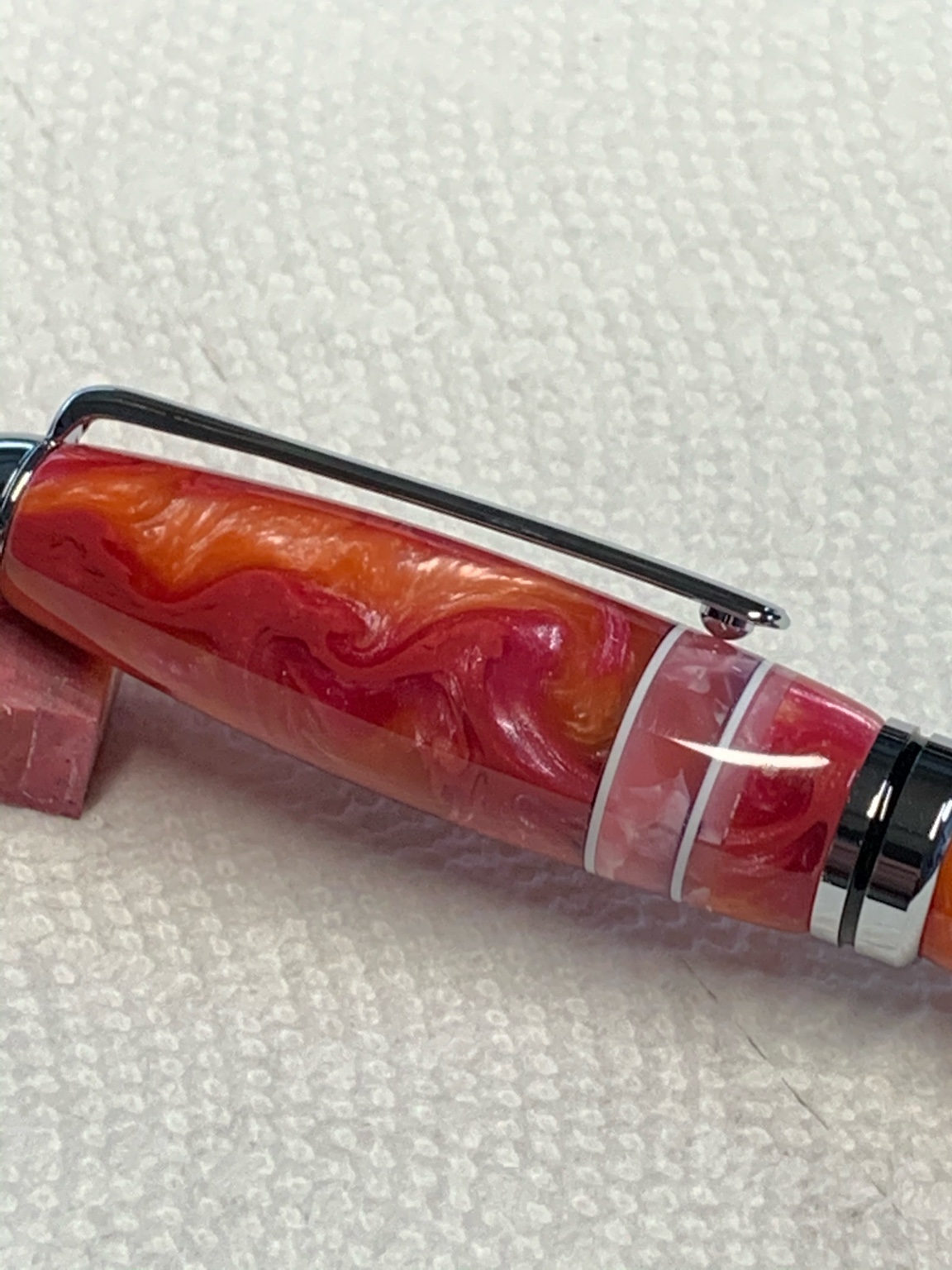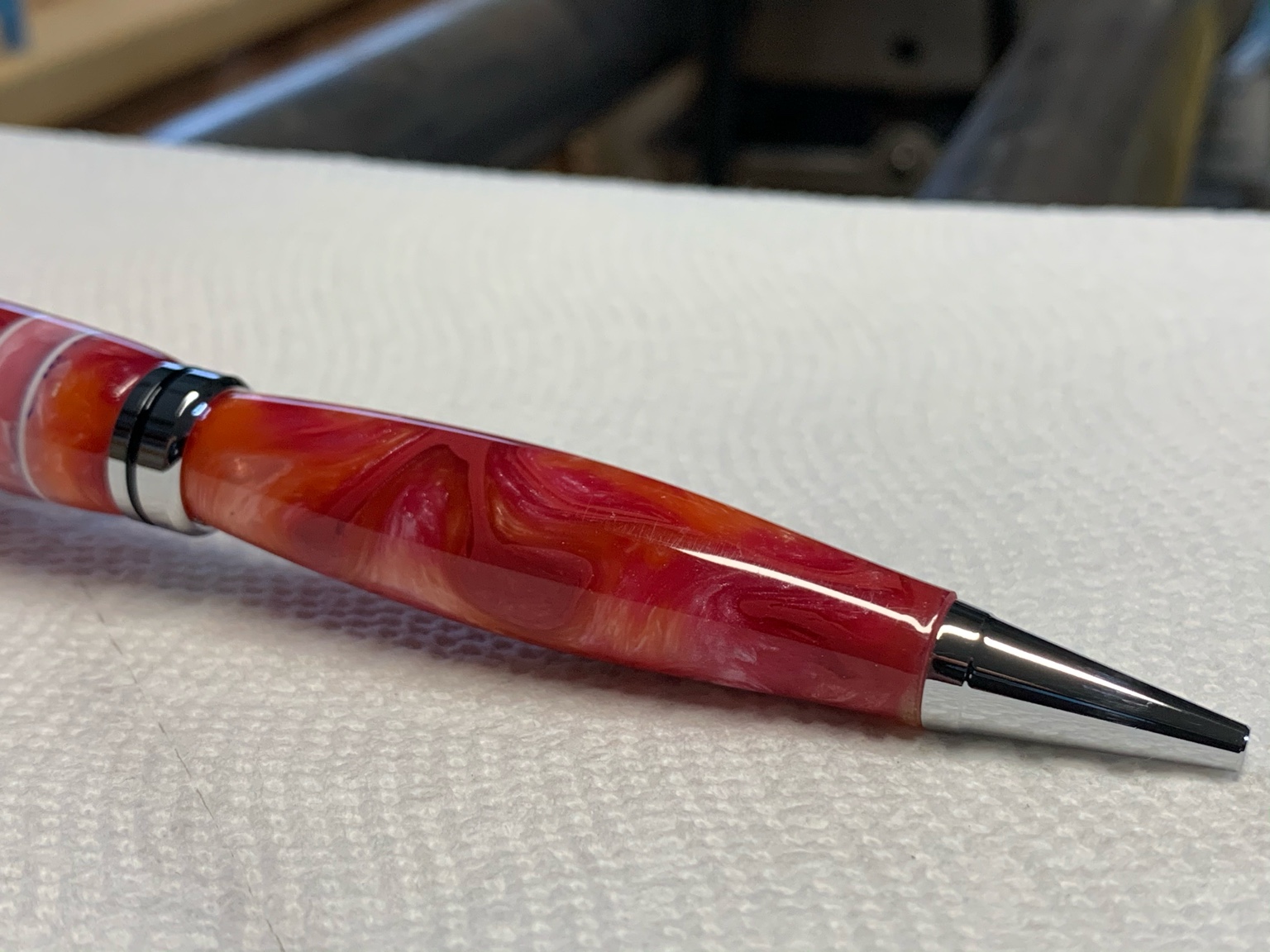 I turned the Designers without the proper bushings, so it was a bit of an experience.
Sent from my iPhone using
Penturners.org mobile app
Last edited: