Joined

Aug 6, 2009
Messages

6,514
Location
Hi peoples,
Game time, I will try to make this one easy/simple based on the fact that I'm all about wood species from my neck of the woods (South Australia) so, I will continue to make sure I introduce my wood species to new members and give a refresh run on woods that have been talked about in my threads over the years, I'm referring to my woods identification questions and see how familiar and or how easy/difficult you guys can work out the wood species in question. In most occasions, there will be 1 or 2 pics and probably some short explanation, the rest is up to you.
I should also let everybody know that a few weeks ago the USA and UK borders were closed for any incoming mail, in fact, our post offices simply do not process any parcels for those destinations, there may be other destinations that have been closed down for now but I'm not sure which ones apart from the 2, I have parcels ready to send at home to those destinations but I have to wait until things get back to "normal"
The question is;

Please identify the name/number of this tree species...!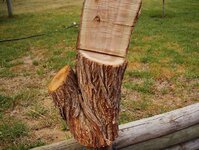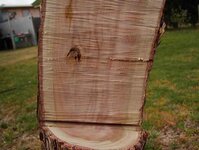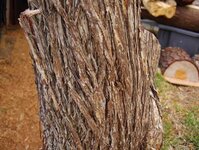 I would like to remind you all of the new conditions I introduced in game #32 and that is what actually the gift voucher amount will be spent on, and allow the actual winners to make their own choices. The only RULE that I ask you all to respect is that I allow each 1/3 of the value amount (AU$100.00) to be used for the selection of blanks/packs between the 3 main blanks types I make/sell, there is, raw/natural wood blanks, stabilized blanks/packs and Resifills (cast blanks), this means basically that you can select 1/3 of each type or all raw/natural blanks but never the voucher amount of all stabilized or Resifill blanks, I hope this has come clear if not, let me know...!
A voucher code will be sent by PM or email to the winner that will use it to put his/her's order, any freight/shipping is not included in the prize/voucher so, you will be requested at checkout to pay for posting.
PS: You are allowed 3 guesses but each guess on a separate post
Good luck...!
Cheers
George