Joined

Aug 6, 2009
Messages

6,514
Location
G'day peoples,
Today game is based on some tree species that are abundant around this area and quite common to see by the sides of the roads. These trees are not big trees, one has no variant while the other has many variants, what I mean by variants is sub-species and even shrubs that never grow big. One of the main reasons I decided to use these trees for today's game is due to the fact that I have been on the road/out of the house a quite a bit for some doctors appointments, tests and so on so, with Merissa driving 95% of the time I have plenty of opportunities to look for all the trees we pass through and that may alert my attention the one way or the other.
There are other bushes and shrubs that flower in Winter and these 2 tree species I'm referring to are now in perfect bloom where everything is green from either evergreen trees, bushes, shrubs, grasses, etc.
One has unique white flowers that are easy to spot and the other has yellow flowers, this yellow varies from light to dark depending on the variation of that tree species, the bright yellow most commonly seen is just beautiful, I know that some sensitive people to pollen do suffer from them.
Anyway, I do actually have both tree species wood in my timbers list and while I wish I had the camera with me these last trip I made where the weather was sunny and the only thing I could see was white flowers but by far mostly yellow flowers, see in places that during the rest of the year you can't see anything but green so, the roads are colourful, smelling good inviting people to stop and enjoy.
I have some old pics I took, they will have to do for now but I will get a few better ones if I get the opportunity and not forget to take the camera.
So here are they: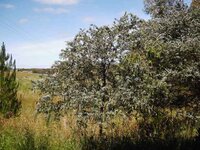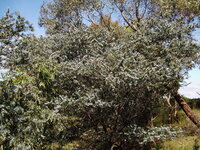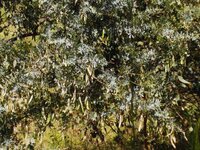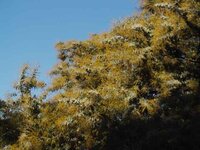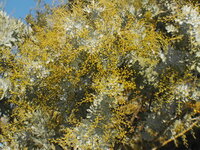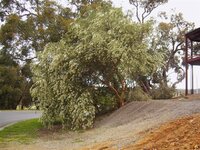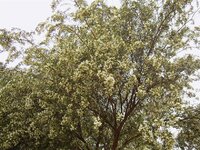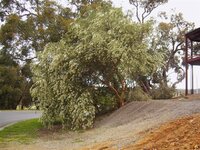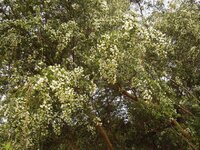 OK so the question is;
Name both tree species...??
(common names and or timbers list numbers are accepted)
I would like to remind you all of the new conditions I introduced in game #32 and that is what actually the gift voucher amount will be spent on, and allow the actual winners to make their own choices. The only RULE that I ask you all to respect is that I allow each 1/3 of the value amount (AU$100.00) to be used for the selection of blanks/packs between the 3 main blanks types I make/sell, there is, raw/natural wood blanks, stabilized blanks/packs and Resifills (cast blanks), this means basically that you can select 1/3 of each type or all raw/natural blanks but never the voucher amount of all stabilized or Resifill blanks, I hope this has come clear if not, let me know...!
A voucher code will be sent by PM or email to the winner that will use it to put his/her's order, any freight/shipping is not included in the prize/voucher so, you will be requested at checkout to pay for posting.
Good luck...!
Cheers
George