Joined

Aug 13, 2020
Messages

404
Location
So, I bought some Ironwood blanks. A customer asked me to make her a bunch of pens. She had some specifics- three must look like the ocean to compliment the gigantic chunk of driftwood she gave me to cut up, one is a segmented cigar pen, and the last four I am "just make them look manly".
The Ironwood was sitting amongst my pile of blanks and cutoffs. So, I figured "Ironwood... it sounds pretty 'manly' and has some nice color.
So, firstly, when cut and drilled, this stuff just stinks like manure.
Secondly, it turns surprisingly easy!
Thirdly, I added mahogany veneer and rosewood.
I've been trying to make a pen with this shape ever since I read Don Ward's Slim Line book.
I've finally come close!
I cut my own lower barrels for slimlines. I don't really like the center ring.
Sanded from 400 to 12k, added boiled linseed and pita sand and polish. Finished is thin and medium CA glue. (I rarely count the layers, just apply till I'm comfortable.)
To finish I sand again 400-12k wet sand and finish with One-Step Plastic Polish.
Long winded? Probably, but I've really only been turning for about four months and this is a personal achievement.
Oh, I did wear mask covering during the whole process. Especially glad since I found out how toxic this Ironwood can be!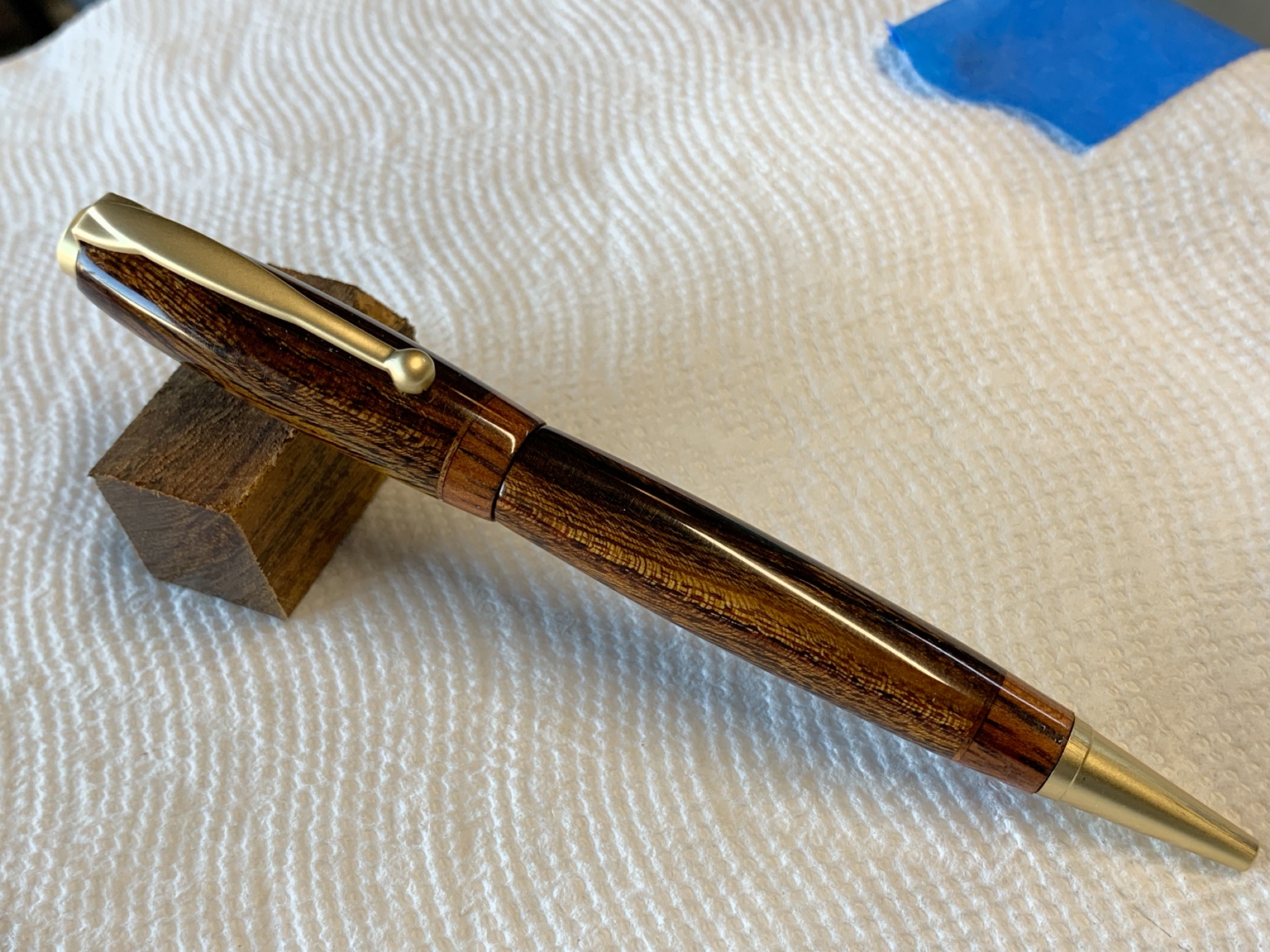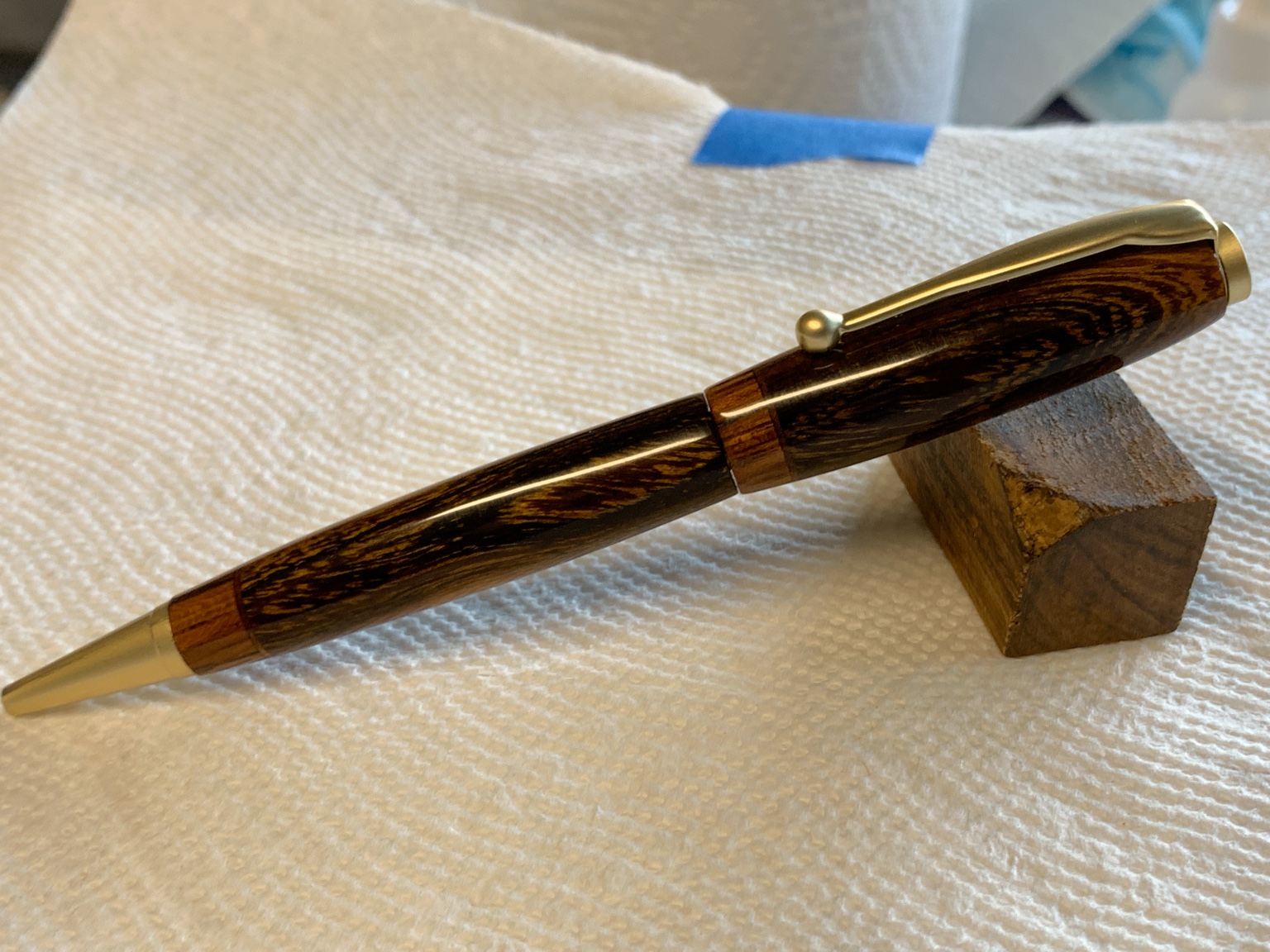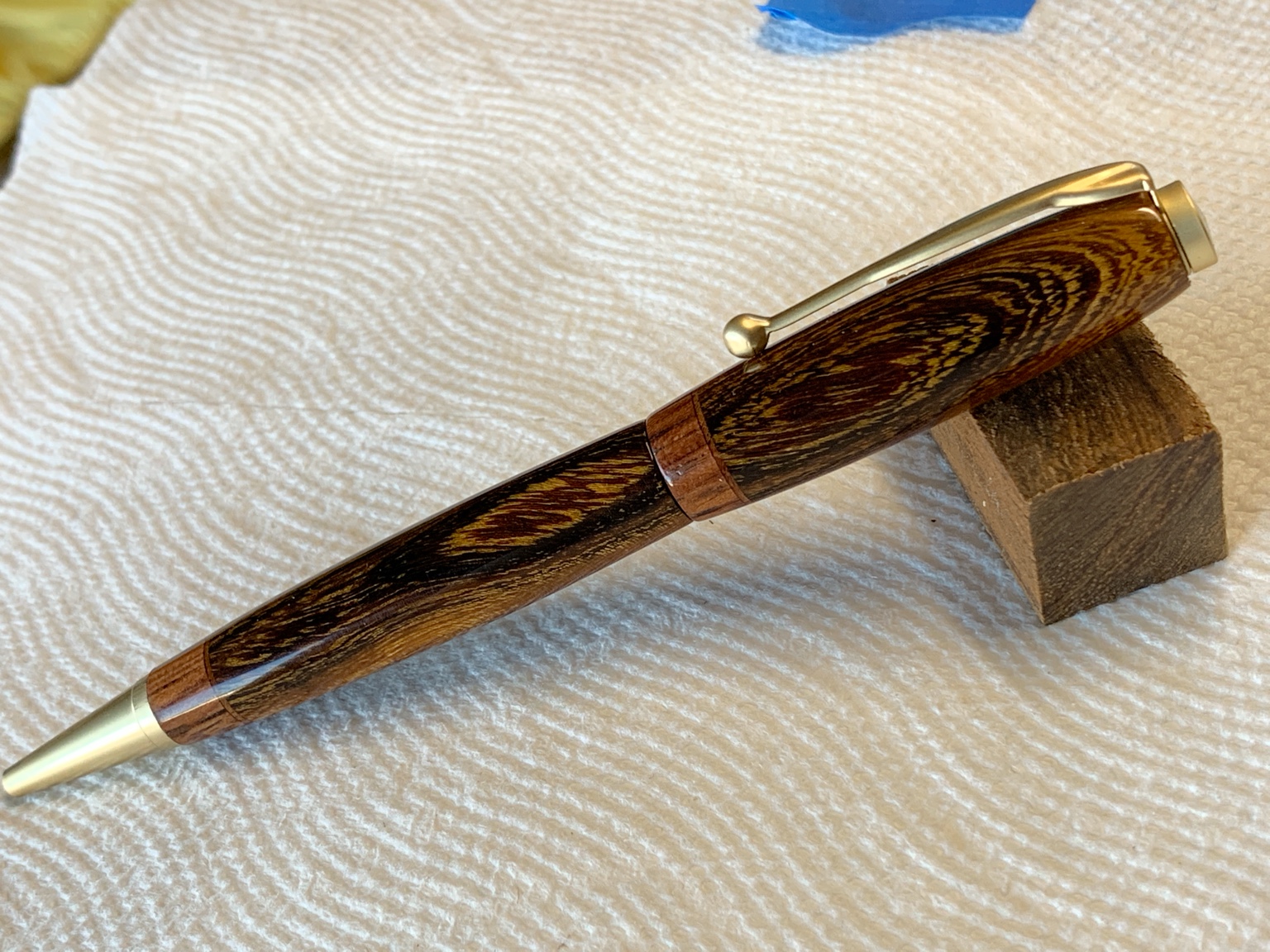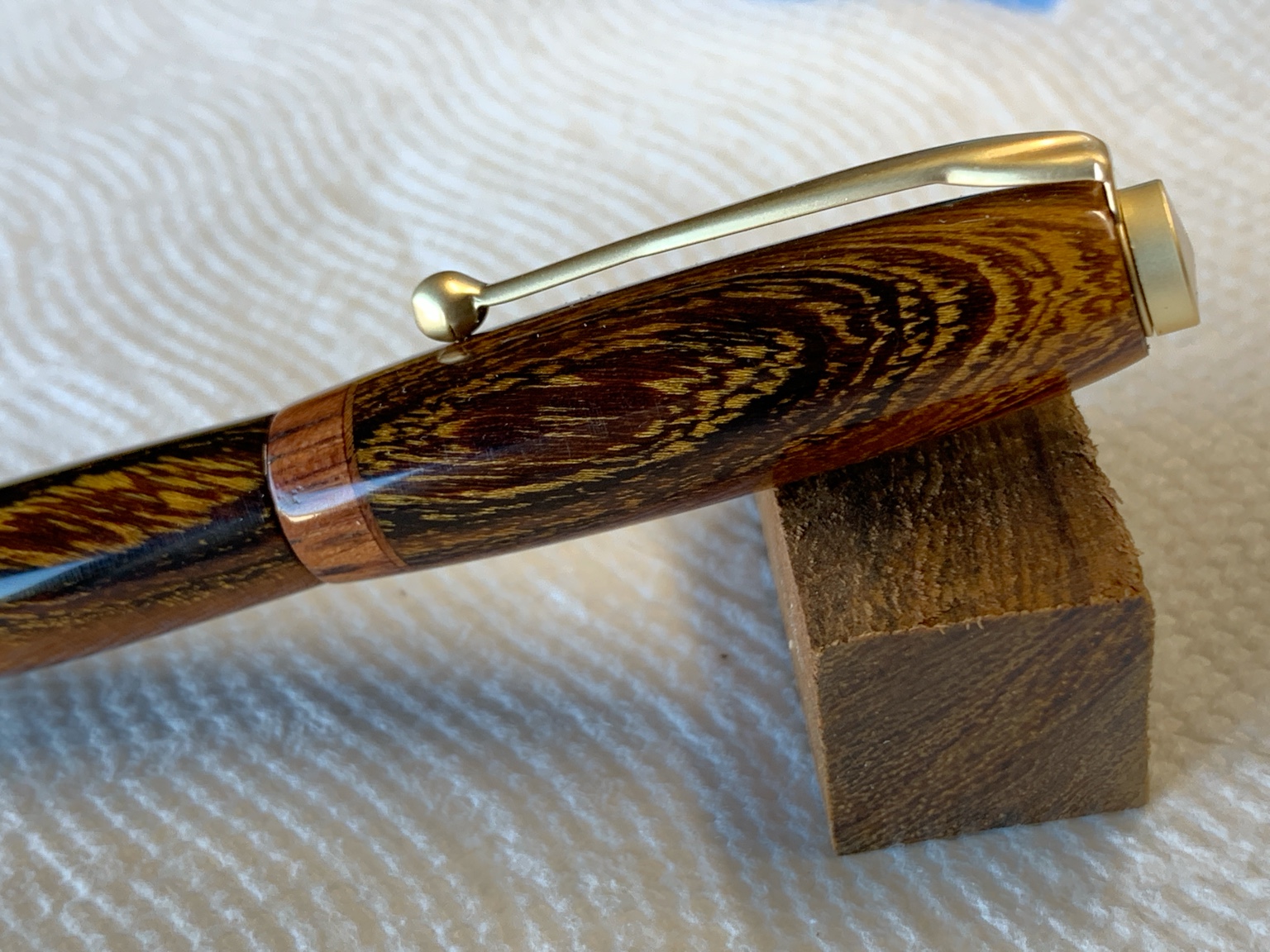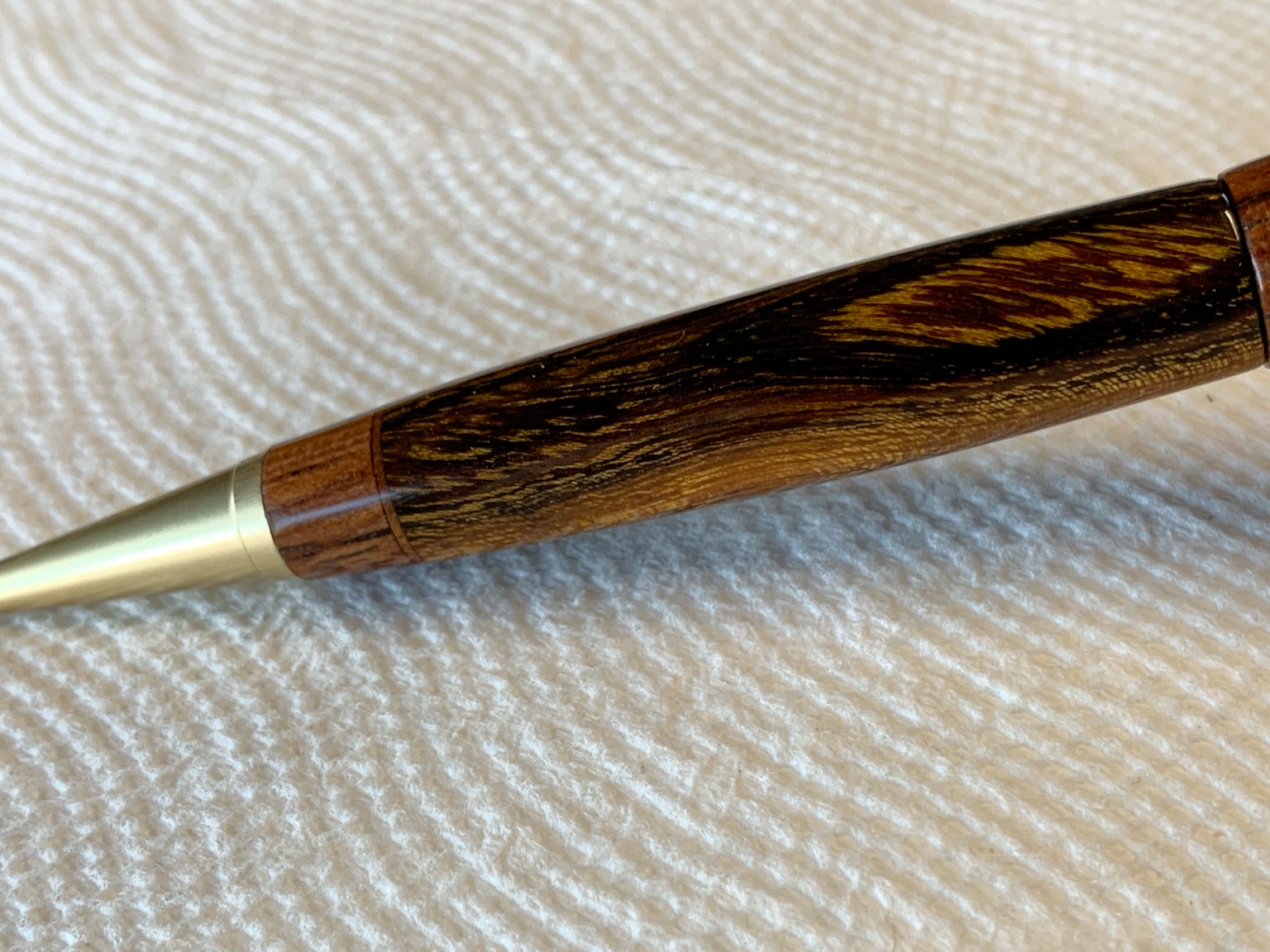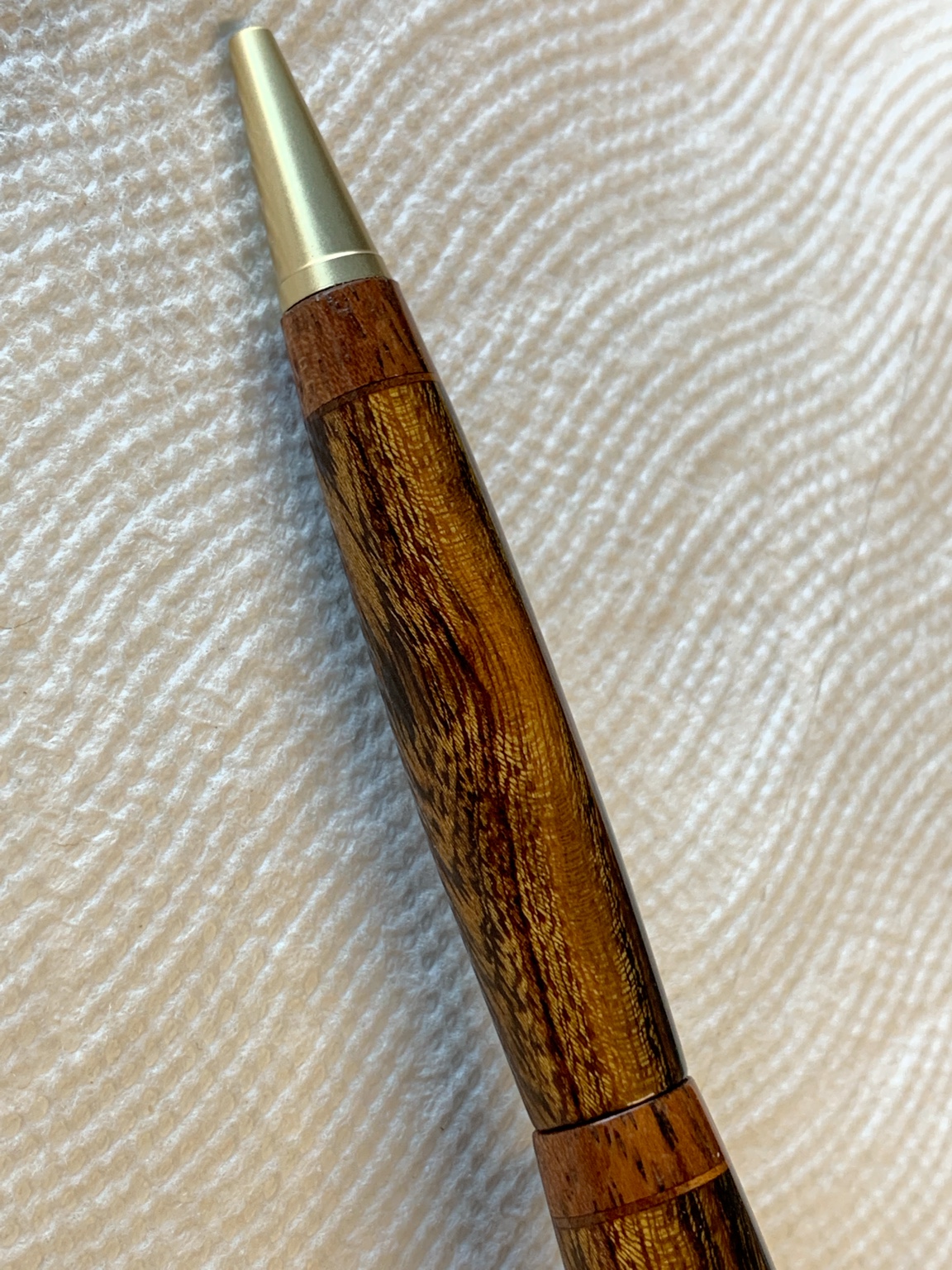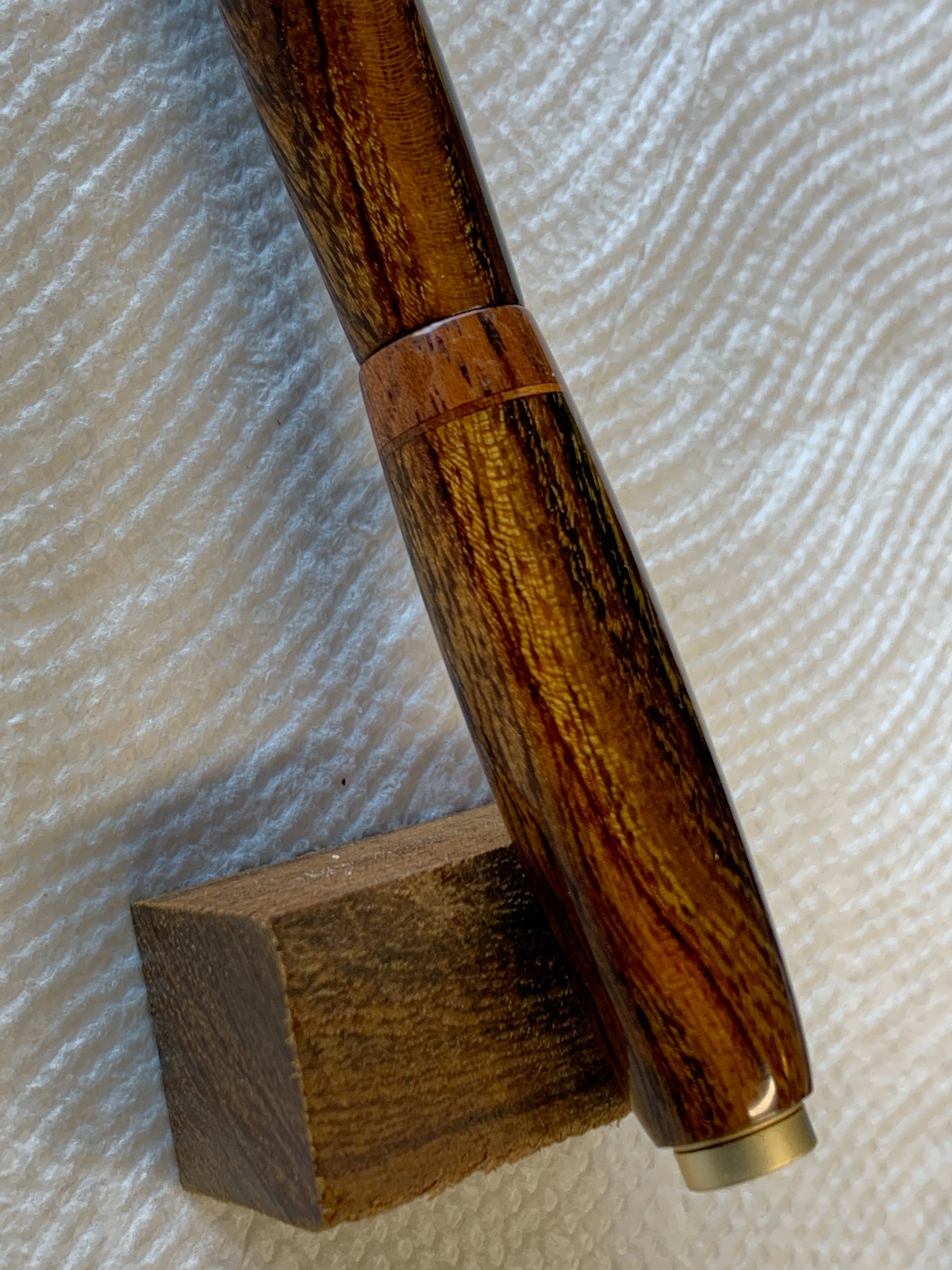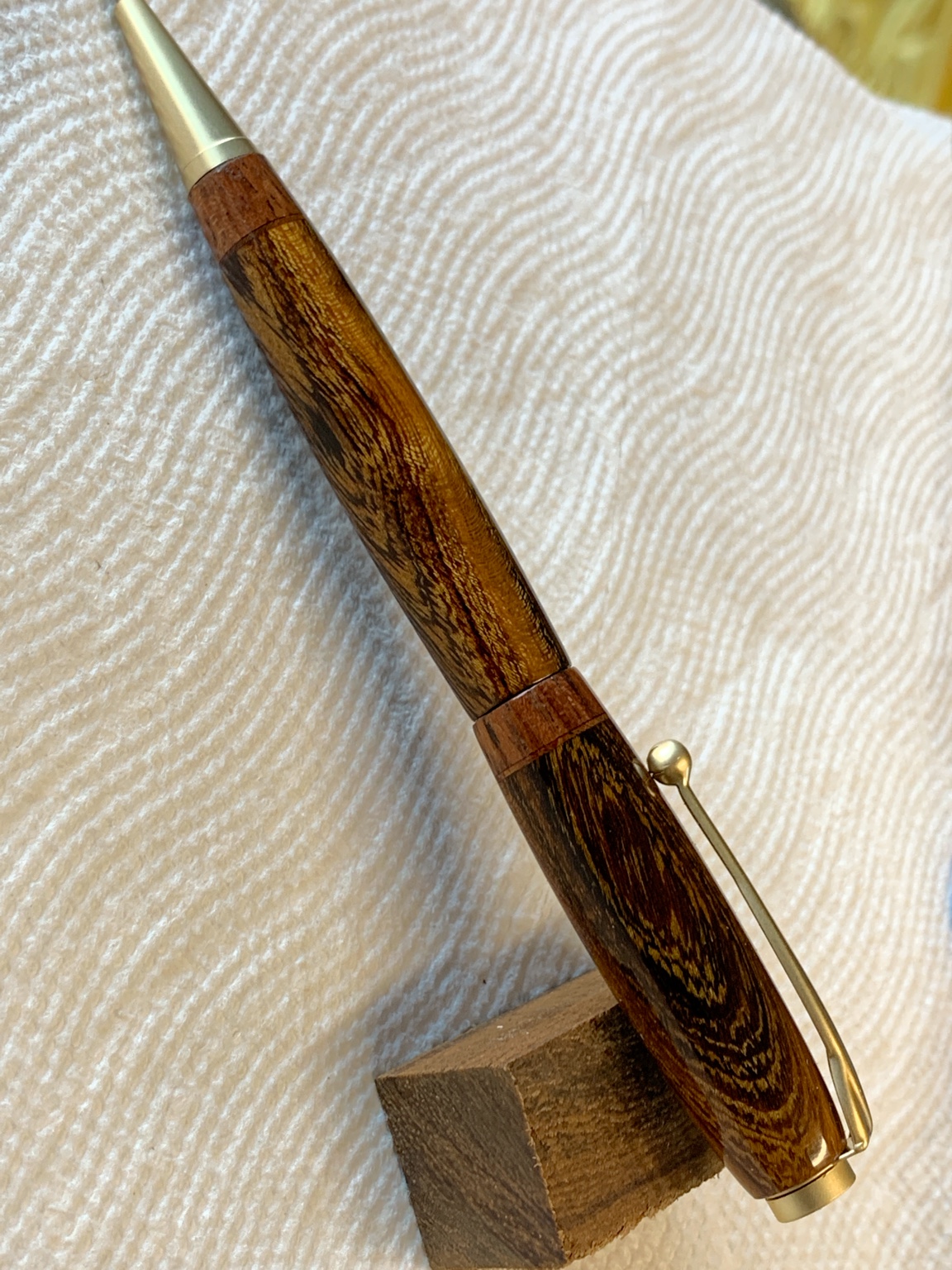 Sent from my iPhone using
Penturners.org mobile app