Well this weekend was filled with turning these stunning blanks from an absolute guru and one of the nicest blokes I've ever met from the pen blank world, George
. His guidance and friendship has been invaluable and I couldn't have made such nice pens without him and and my sensei as I call him, Stephen Just, a very talented turner who inspired me to start turning when I sold him some wood about a year ago, asked him what he makes, saw pictures and was instantly fixated and curious. I want to try that I said!!
A few little finishing touches to improve on, but overall I'm very happy. I've been turning for about 8 months and I am completely hooked.
Left to right;
1/Cocobolo root burl on a Hurricane rollerball.
2/Honduras rosewood burl on Aston Martin fountain
3/PNG Rosewood burl on Aston Martin rollerball
4/Silver leaf maple burl on Aston Martin fountain
5/Desert Ironwood on ultra cigar
6/Afzelia xylay on ultra cigar
7/Redwood lace/curly horse chestnut Jr. Statesman fountain
8/Pheasantwood rollerball
Thanks for looking, I aspire to be a great pen maker in the future!
Cheers.
Casey Giddins
🖋🖋🖋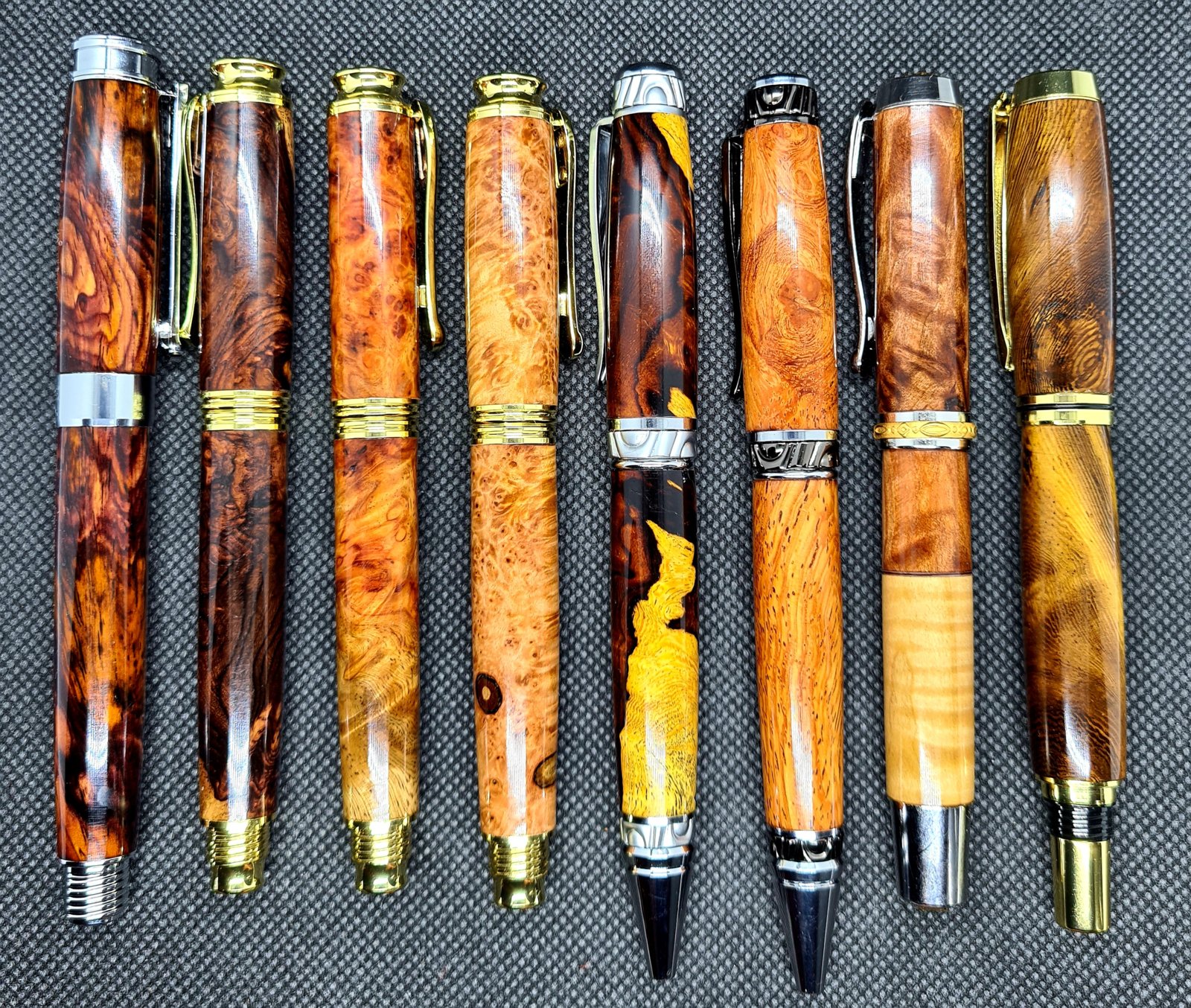 Last edited: