Joined

Aug 17, 2018
Messages

53
Location
Hello everyone! I just got my Laguna Revo 12|16 lathe tonight and thought I would share some info for some of you that may be trying to find some out about it. I should preface all information below that I am still very new to turning and have lots to learn.
Getting the lathe
I purchased the lathe through my local Woodcraft during Laguna's 10% off sale. Unfortunately, the lathe and lathe accessories are exempt from the sale so I paid full price. Be prepared to have someone with you when transporting the box, it's HEAVY! They said the shipping weight was 125lbs, and I believe it!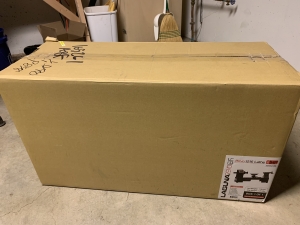 Unboxing
The box was very heavy duty and there was minimal damage during shipping. Upon opening, there are a few tools, rubber feet, and instruction book. Taking the styrofoam top off you see the full lathe, completely assembled, wrapped in a plastic bag.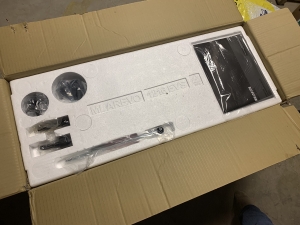 Setting Up
The only thing to add upon taking the lathe out of the box was the rubber feet. Sitting on my makeshift table while I build a nice one with drawers, the lathe is quite tall compared to the standard mini lathe. It is much heaftier as well. I put the live and dead center in and lined them up, dead center! Nice.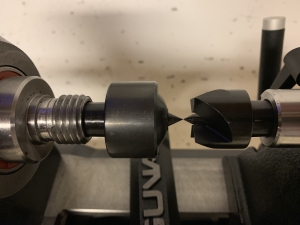 First Impressions
I'm very impressed. The lathe runs extremely smooth and quite and is very well built. The handles are padded and nice and thick. The belt is extremely simple to change with a lever to left the motor. The dial to change the speed is very slick and the response is good. I can't wait to start turning on this thing and see how it feels!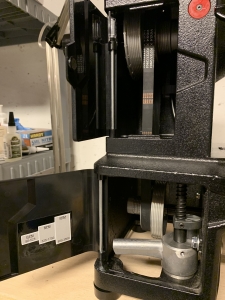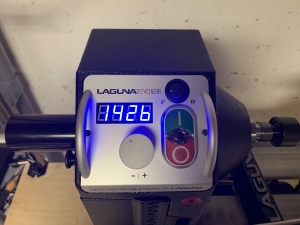 Wrap-up
I'm very happy with my purchase so far and can't wait to learn on the new lathe. If any of you have any specific questions I'm happy to try to answer them for you!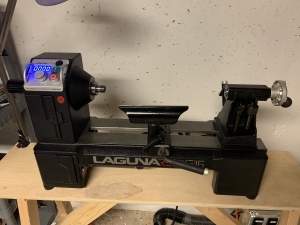 Last edited: