Joined

May 25, 2017
Messages

65
Location
Hi guys, I joined a year or so ago but have kept in the shadows trying to take in as much knowledge from this group as possible, cause making blanks is a real thought process.
With that said, I would like to present 10 hybrids, 9 of which are made with Chittum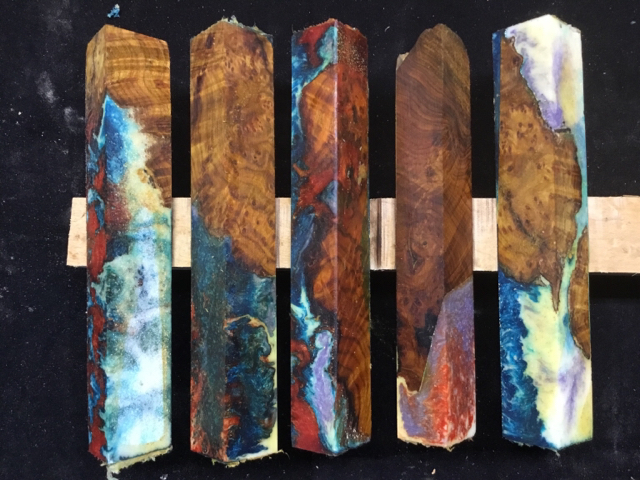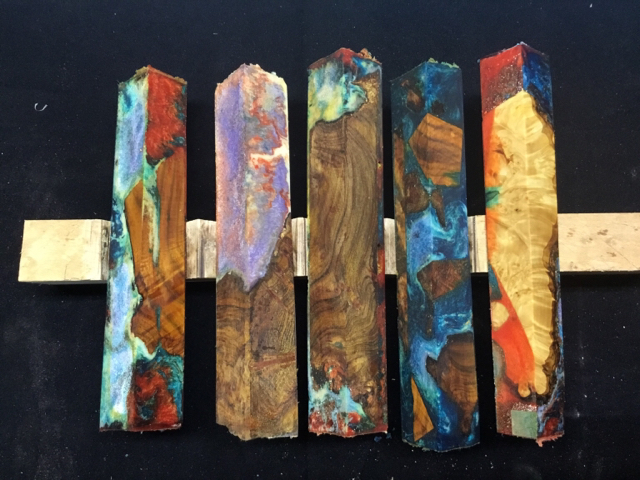 Burl and 1 with Maple burl. No stabilization done as all wood is extremely solid.
Blanks are all .75" x .75" by minimum of 5" long.
$8 each plus shipping or Buy them all, and get free shipping to North America
CROSS POSTED
Sent from my iPad using
Penturners.org mobile app
View attachment 222630
View attachment 222631
Last edited: