Joined

Dec 12, 2003
Messages

2,676
Location
I actually got a chance to do some turning today! First up is a Streamlined Slimline from Berea done in Cocobolo I got from Bill Jacobs. This is another pen I did while testing those small tools from Ashley Iles. Those deep coves are the result of the small round-nose scraper.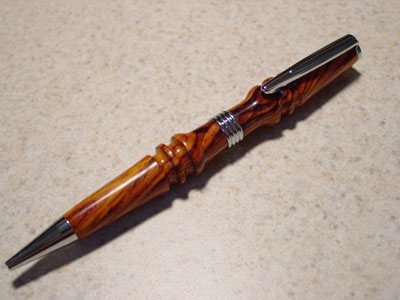 Here's a little closer view of it: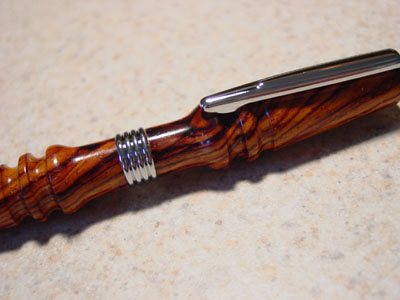 This next item is not a pen, but it's small and round so I thought I'd show it. My Wife was doing some crocheting today, and was mentioning that her hand was tired and cramping from holding the small crochet hook. When she took a break I borrowed her hook and headed for the shop.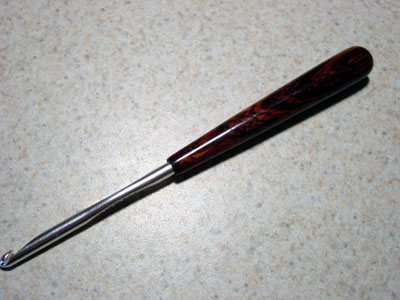 I measured the shaft of the hook and used a drill bit one size bigger to drill the hole. Then I turned it between centers. This is another beautiful piece of Cocobolo from Bill.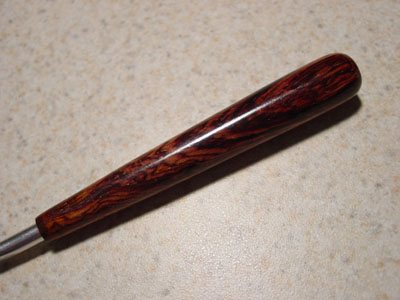 I admit I have less than the best of luck applying finishes to Cocobolo. But I think I have found one I really like - Nothing! Well, almost nothing. I sand it to 600 grit then go through all three buffing wheels with the Beall. So this has a layer of carnuba wax on it. We'll see how it does in the long run.
Scott.