Joined

Dec 1, 2020
Messages

166
Location
I'm not sure if this process is right or wrong; unique or common. But it works for me and I want to share in case it's interesting.​
16: Facet-ilitating a New Project
last pos
t:
15- Center Bands from Barrel Trimmed Scrap Wood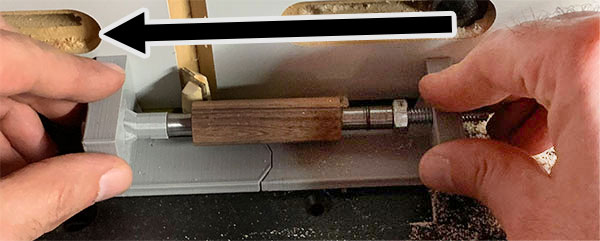 I just finished my first and second
faceted pens
. I made them using a
new jig
with a
router tabl
e.
The Problem
I didn't want to spend money on new gear so my goal was to adapt equipment I already own.
My Solution
(Not rocket surgery, just how I did it.)
I modified the "star-shaped" guide from my
drill press jig
and turned it into a sliding carriage for a router table.
The resulting design worked well: it's fast and sturdy.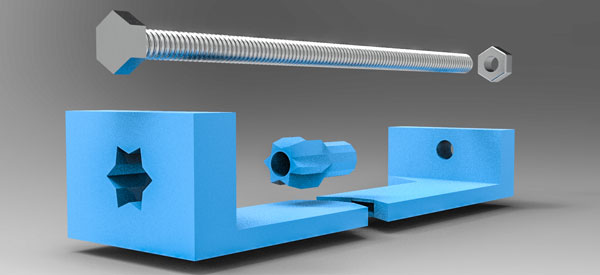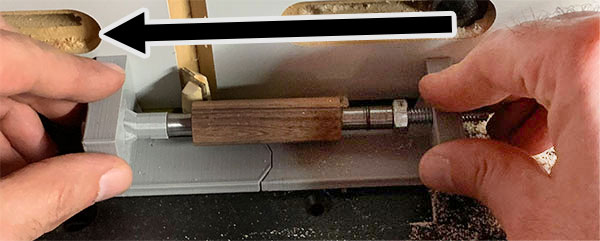 After each pass, the carriage ends split apart, the blank is turned 60 degrees and reformed for another pass.



The Process
1. Turned two blanks just below the barrel trimmer line.

2. Installed one segment onto the bolt, fitted with spacers.
3. Ran it through the router table slowly which yielded a smooth surface.
4. Slid the bolt left, turned 60 degrees and made another pass. Repeated until done.

5. Even while working carefully this process went very quickly.

6. Turned, sanded and finished.


Modifications
I think there are some interesting modifications to explore with this method.
If I come up with anything worthwhile I'll be sure to post.
Thanks!
There are more examples of fine faceted work than I can name but these three pens really got me excited to give it all a try.
Jordi's Paula de la Musica
design (wow!), John's
Dodecahedral design
and
Pierre's Faceted Urushi
are high examples of creativity combined with excellent execution. Thanks for sharing your inspiring work!!
The Jig
I'm attaching the *.obj file (FacetJig.zip) for anyone who may find it useful.
If I did not have a 3D printer but still wanted to rig a thrifty option, I could probably use the 6-sided head of the hex bolt as a way to index the revolution. Just an idea.
Thanks for looking!
- Cullen