Joined

Feb 16, 2007
Messages

80
Location
Hello again all...
It's been a while since I've posted anything, so I thought I'd upload a few pics of my recent pens.
Recently I had about 100 pen blanks stabilized and some dyed. There were some Maple Burl and and spalted African... something. I'm not really sure what it is. So far I have been really pleased with how these stabilized blanks have been coming out... really spectacular!
First up..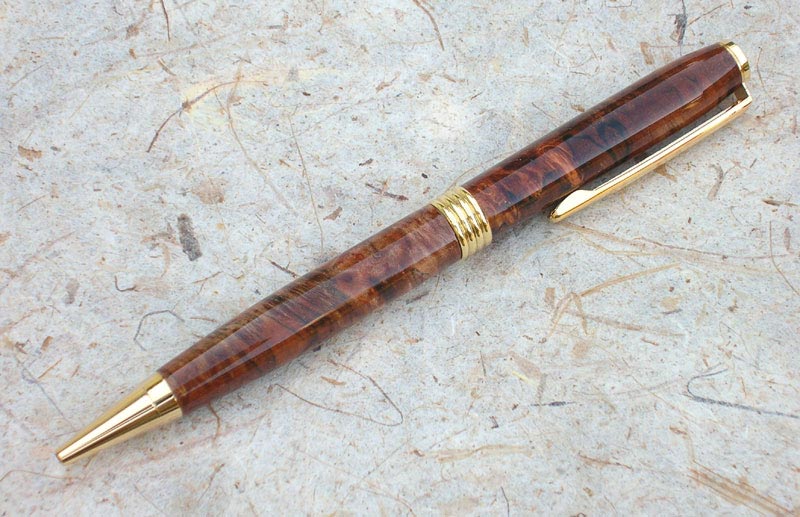 This one is a Streamline with stabilized spalted Maple Burl. No color added here!
Next...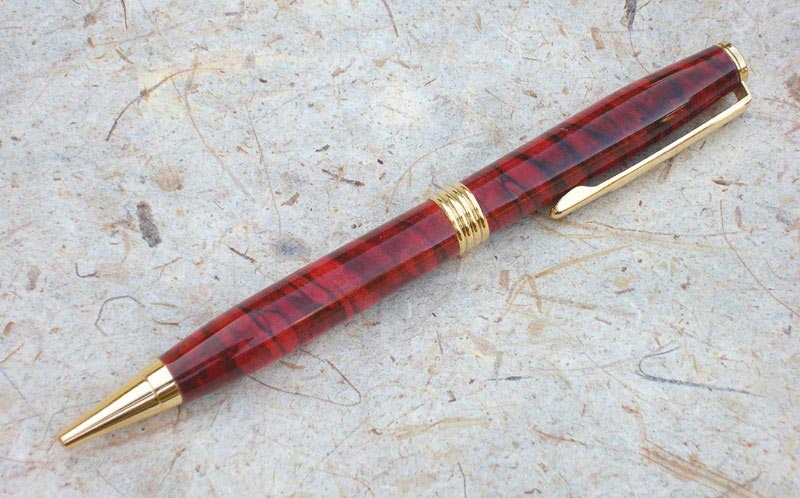 This one is also a Streamline, this time with red dyed and stabilized cross cut spalted African something. SWEET!!!
...and another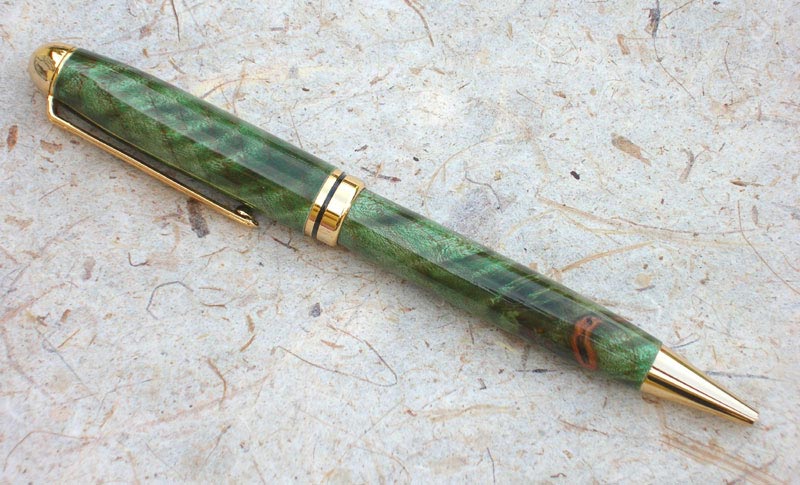 This one is a Round Top Euro with dyed and stabilized Maple Burl. There wasn't much burl in this piece, but check out the figure WOW!!!
Still more...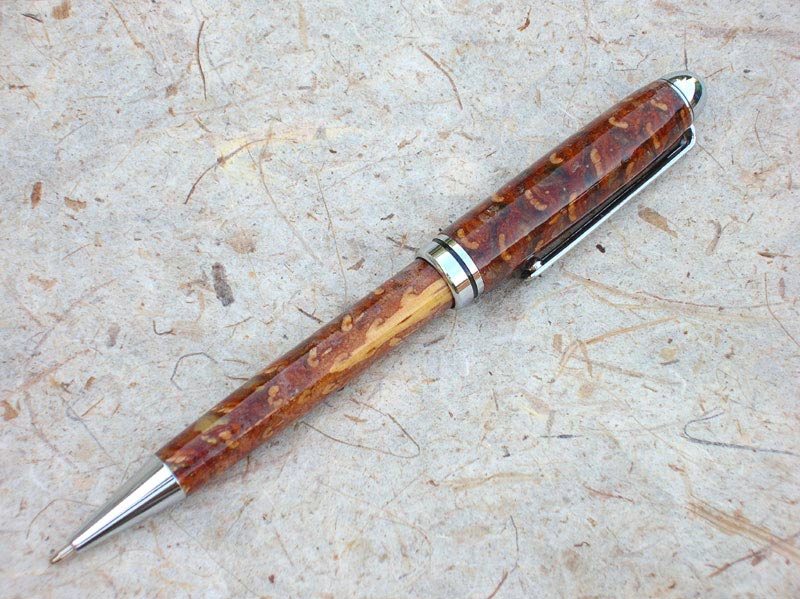 This was my first attempt at a pinecone pen. A nightmare to turn. Unfortunately I've got three more blanks, I'm not sure I want to turn them... Pen kit is a Round Top Euro...
Last, and definitely not the least...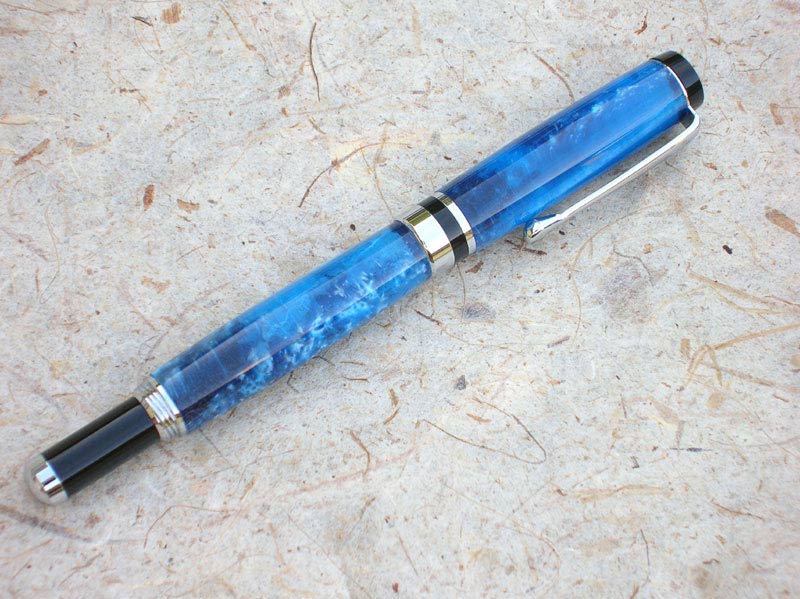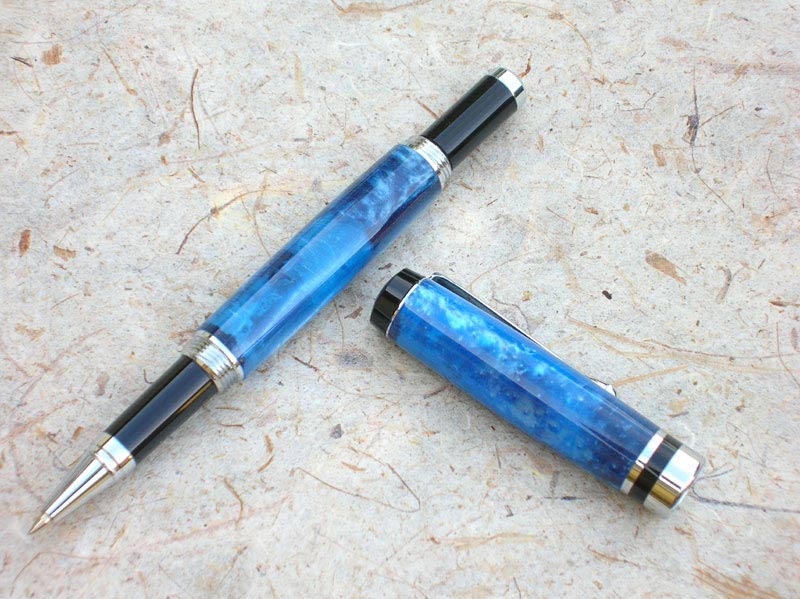 This is now my new EDC. Blue is my favorite color and this one is just awesome.
Your comments, critiques, and criticisms are most welcome and appreciated.
Chris Nilluka