Joined

Feb 15, 2016
Messages

1,620
Location
Some buddies requested larger-than-usual tie tacks with bling for New Years Eve.
I rarely argue when there's a little adventure.
Steps:
Acetone wash 25mm stainless steel bezel/pins
Cut up some dichroic film from Fran at:
https://www.little-windows.com/collections/dichro-ish/products/dichro-ish-film-refill-pack
(Fran calls it Dichro-Ish)
Tone the backgrounds with some home made solvent-based paint
Cure x 3 days
Make some hand made mica pigment paint
Paint some abstracts under a microscope
Onlay the film onto moist paint, then paint a little more
Cure x 3 days under a dust cover
Fill the bezels with Fran's epoxy resin
Cure x 3 days under a dust cover
Mate them up with the chain findings
The loop goes over a button to add a little swing to News Years Eve
Just add "Auld Lang Syne"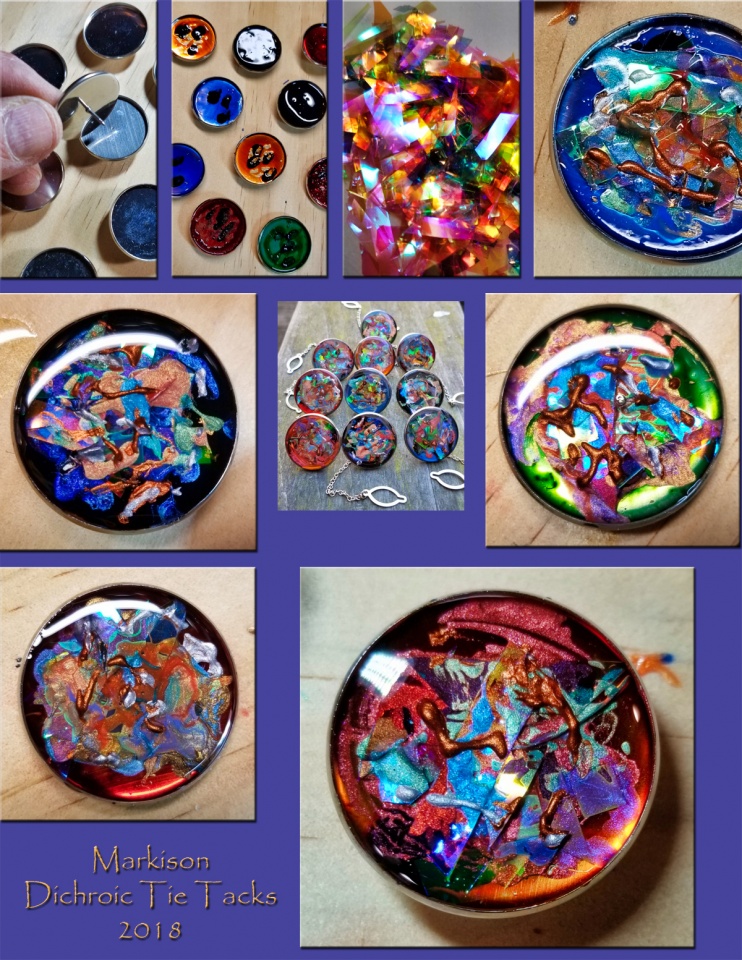 Warm regards and Happy New Year to all makers! - Bob