Joined

Dec 1, 2020
Messages

190
Location
I'm not sure if this process is right or wrong; unique or common. But it works for me and I want to share in case it's interesting.​
22: Coffee and Paprika Inlay
Inlay Station
last pos
t:
21- Coffee Ground Spiral

Using a router to dig trenches I've been making pens inlaid with materials like coffee and paprika.​
The Problem
My process involved CA glue and got sloppy. It needed some organization.
Solution
(Not rocket surgery, just how I did it.)
I constructed a "station" along with some simple tools.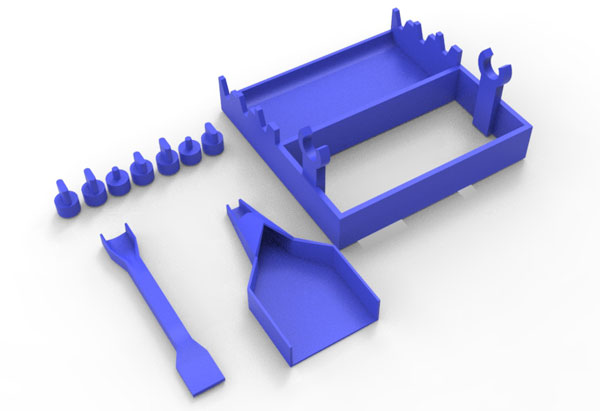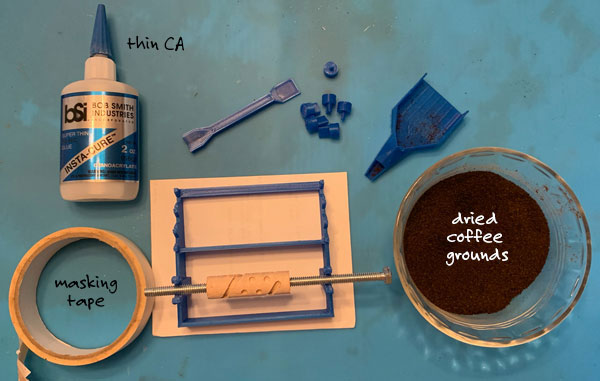 Inlay Station
The wood blanks were held on 0.25" bolts. Since I make a few at a time, there is also a drying area.

A few simple tools for pouring and packing powder material streamlined the process.

Coffee "recipe"
I scooped used coffee grounds into a pyrex dish and microwaved for 20-30 seconds.
Poured out liquid, stirred and let dry.
Every few hours after that the dish was microwaved for 20-30 seconds and stirred.
Repeated until grounds were completely dry.
Paprika
Bought a big container at the Dollar Store.
Inlay Process

Working in small sections, I put
thin CA
into the trench.
Poured coffee or paprika using funnels and tools.
Worked at a deliberate, but not rushed, pace.
Covered with more thin CA glue and packed down.
Repeated until the trench was filled and let dry.
Turned roughly to see how the material looked.
If I saw "caverns" the above steps were repeated.
Masking Tape
For this pen I used both coffee and paprika. Masking tape covered areas not being worked on.
Also, a little masking tape on the "spatula" end of this little tool made it somewhat reusable.

Whereas these little packing tools were basically disposable.

Summary
I appreciate everyone who has written about these versatile and thrifty inlay materials including
Curly
and
robutacion
.
It can be a messy process, but with some time the results can be satisfying.

3D Model
I'm attaching the 3D model for anyone who has the ability and interest to print it.
I tried to be efficient with space so that everything prints within a small footprint.
The file is called InlayBox.zip which contains an .obj file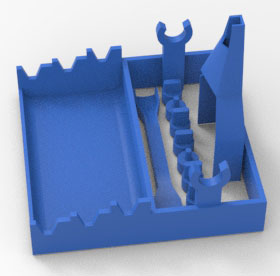 Thanks for looking.
Cullen