Joined

Feb 15, 2016
Messages

1,361
Location
I got a pleasant request from a rose grower to make a rose fountain.
Always fun to play and turn in the mud (likening the wheel to a slow and messy vertical lathe).
I threw the body on the potters wheel and hand built the base.
Making roses was the fun part.
I found her a quiet submersible pump so the water can cascade over the roses and recycle back from the base.
I left the bisque firing, glazing, and final cone 10 firing to a colleague.
No pix of the finished piece yet (but you get the idea).
Steps:
Throw and hand build the form out of smooth cone 10 Black Mountain clay.
Mix clay with water to butter cream frosting consistency using an immersion blender.
Pipe out roses onto 2-3" diameter flower nails, using standard cake decorating technique.
Transfer roses onto form very gently with scissors and putty knife.
Pipe leaves and other floral elements directly onto the form.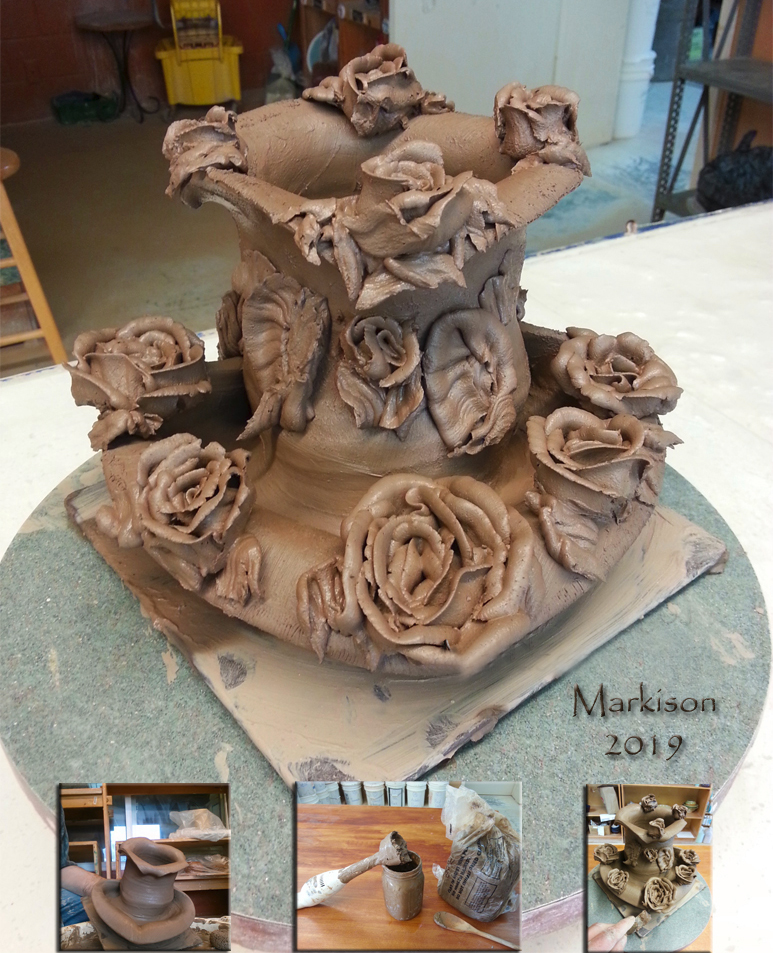 Happy Wednesday to all - Bob