Another Bronze Kitless FP, but BIGGER! This one uses a M12 x 0.8 triple thread for the cap, a M10 x 1.0 section, and a JOWO #5 fine nib. The front section was also made to accept the Schmidt rollerball nib. the finial is threaded M7x 0.75 and the clip is recessed to hide the ring requiring a slot to be hand filed for the clip. The clip is chromed and from a PSI seam ripper kit.
I turned this one on my 7 x 10 mini metal lathe using an ER32 collet chuck and carbide tooling. Final profiling was done using files and sand paper. Drilling the Bronze is much like drilling brass requiring sharp bits and frequent clearing of chips.
The pen was wet sanded from 500 to 2500 grit and polished on the buffer. Apologies for the quality of the cell phone photos. One day I'll make a light box and pull out the Nikon but too busy turning.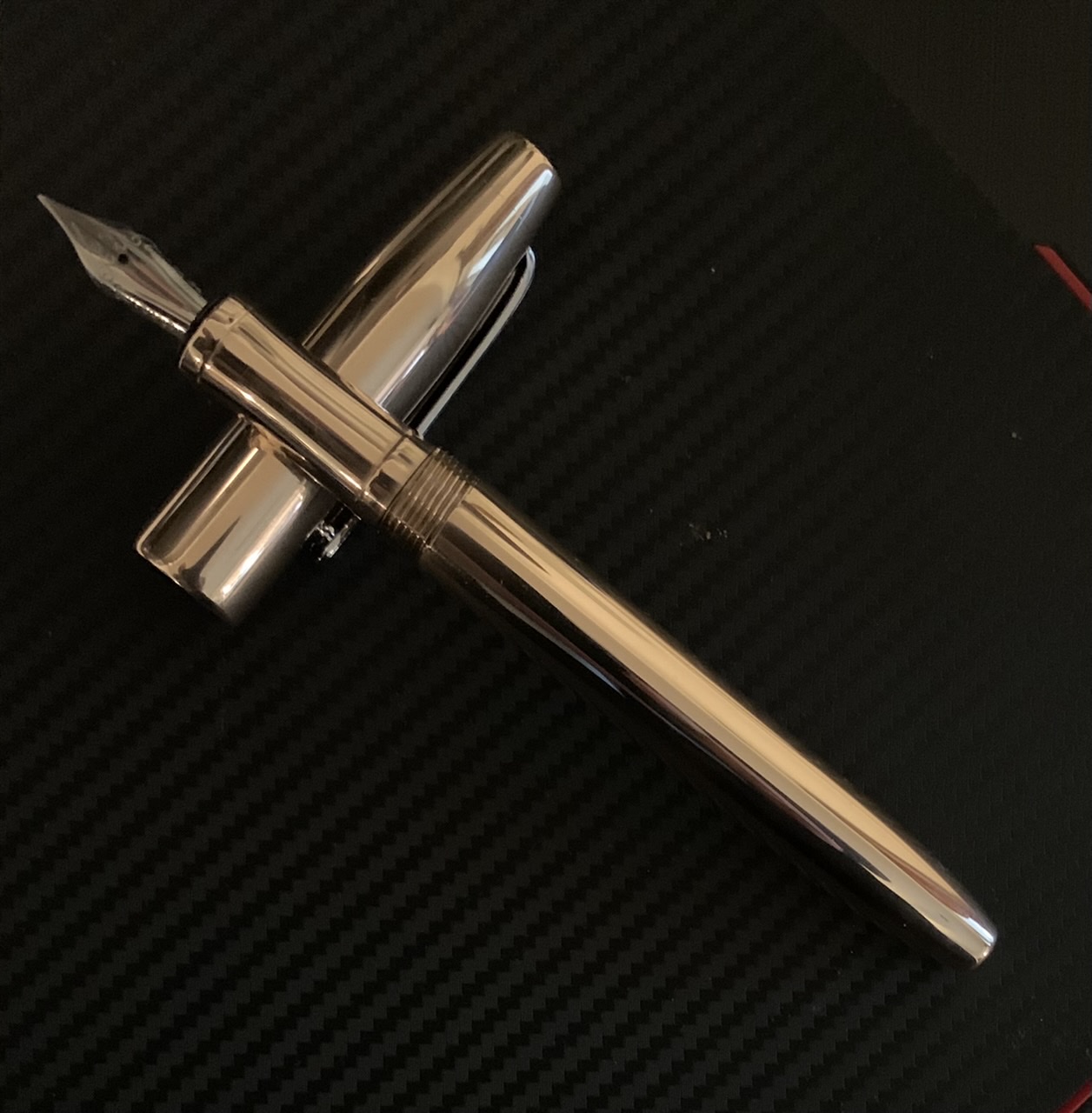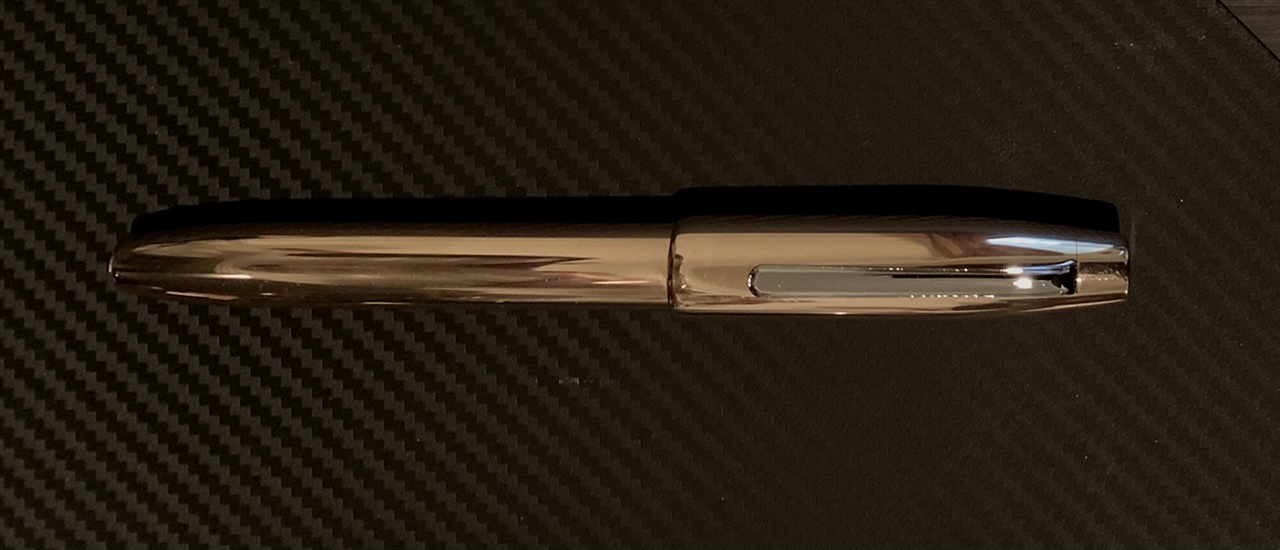 Danny