Joined

Dec 21, 2011
Messages

1,816
Location
I made this last night b/c I wanted to see how good the kit was. It's really nice. I'll be getting a couple more of these for myself. I really like the weight of it, too.
The fit at the center band isn't great - but oh well.
I'll be giving this to my youngest for his 5 yr old b-day next Sunday.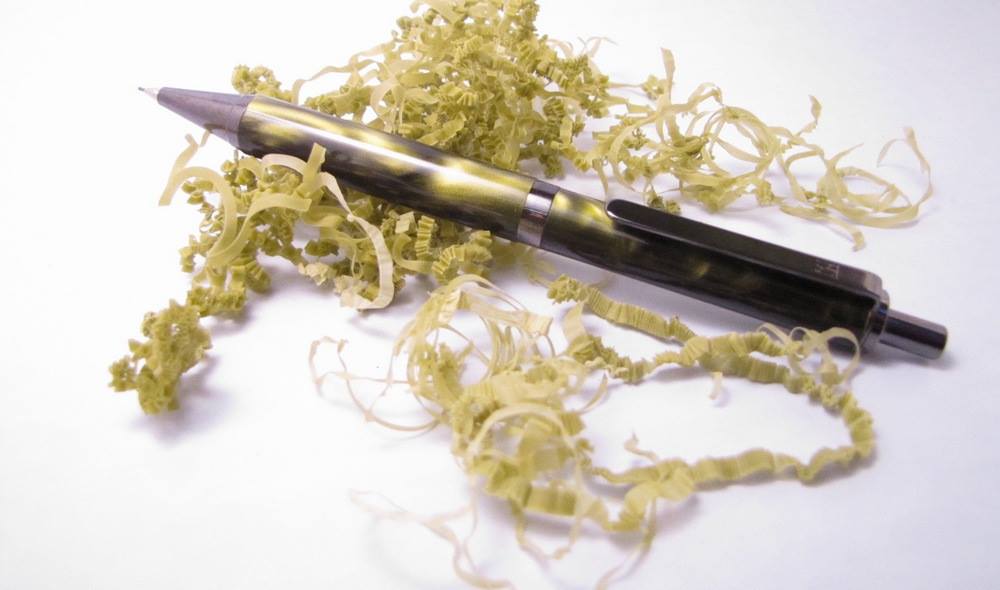 Kit and blank are from exoticblanks - the blank is something olive green. They only had one left or I would have made a fountain pen with it. Glad there was only one or I wouldn't have put it with this pretty kit. Black Ti finish I think.
I turned the blank round - shoved most of it in the chuck, turned the 2.05" that I needed down to size, drilled it, sanded it, parted it off, repeated - glued in tubes, cured, turned the ends down to meet the tubes, polished, pressed. No mandrels or bushings or any of that.
I love my metal lathe.
Last edited: