Joined

Feb 8, 2015
Messages

642
Location
There seems to be more interest in fountain pens at A&C shows lately, so I've made a few new ones.
The first is a mistake that I think turned out fairly well. It is an elongated Triton. I didn't pay attention to the extra tubes I ordered and it turns out I used the tubes for the Triton ball point. Fortunately they are the same diameter as the fountain, only a bit longer on the bottom
tube which eliminates the possibility of conversion to a rollerball, but that's OK.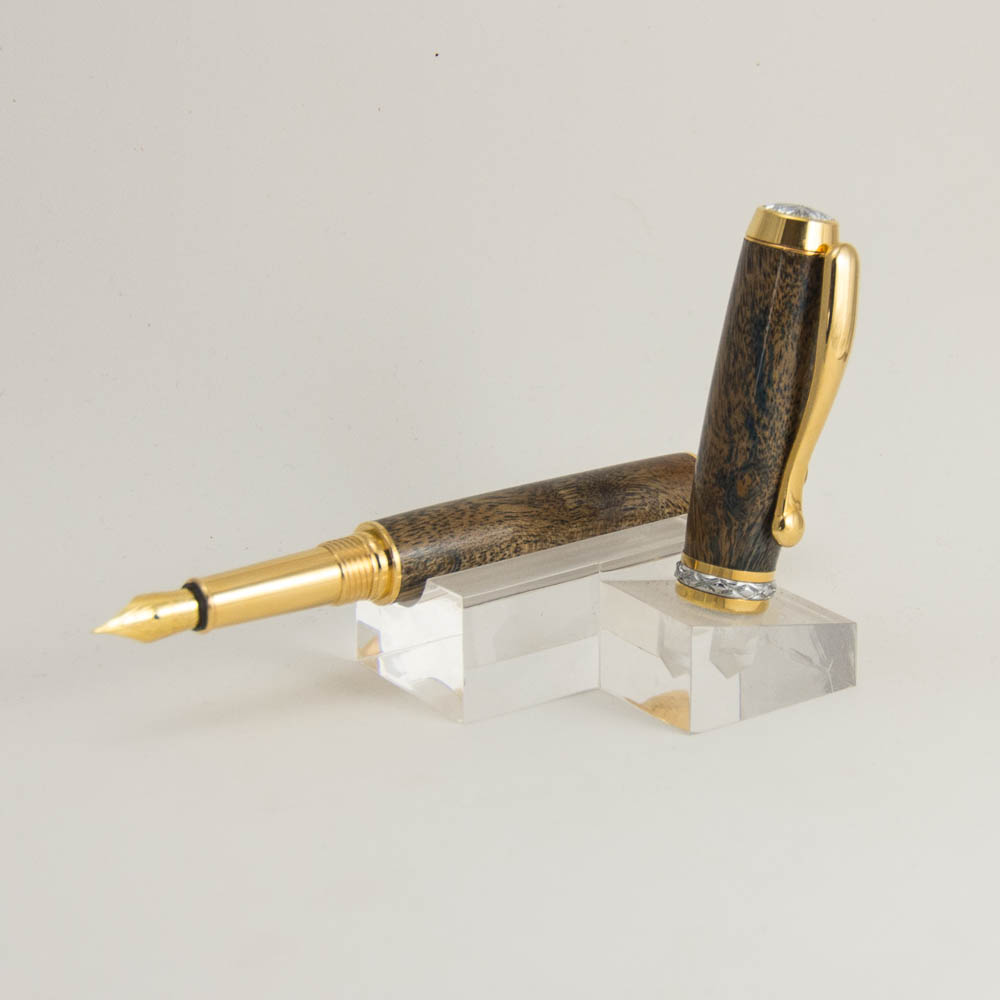 It is dressed in stabilized Pepper Corn Tree burl from George's Bits of Timber
The Second is a Manager recommended by Ed from Exotics Blanks as an entry level fountain pen for those who may want to try one out to see if they like it. It is dressed in wood from an ornamental Yew that I cut down because it was out of control. I'm liking both the pen and the wood. Additional wood from the yews has been saved for use in higher level pens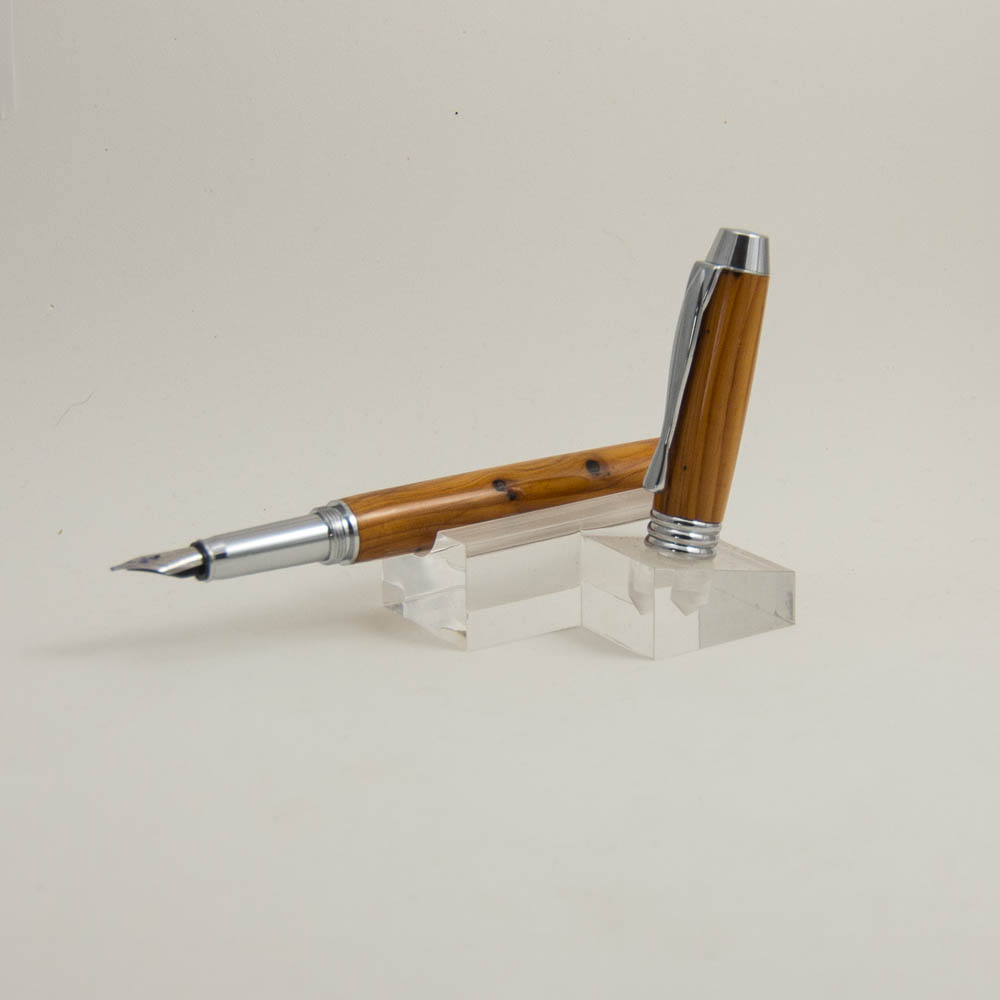 The third is a Virage dressed in Cork Tree burl, also from George's Bits of Timber.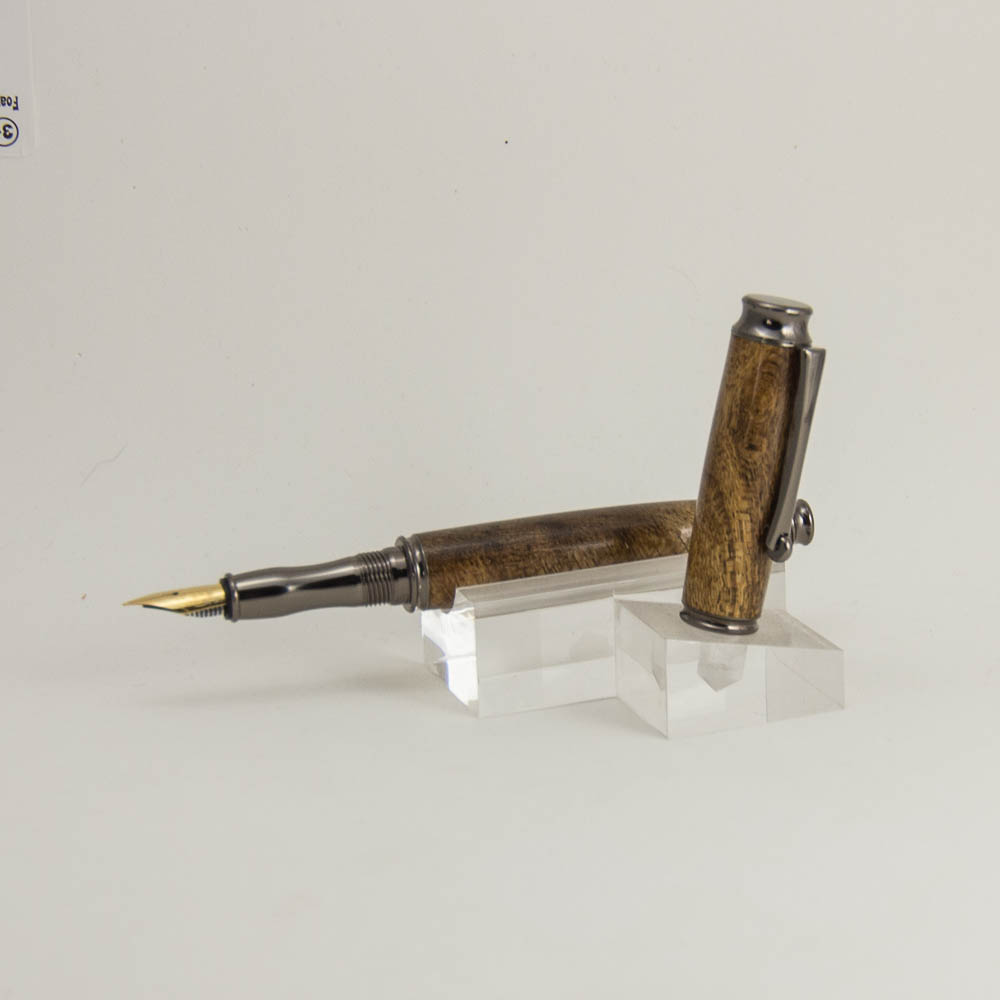 Comments and criticism are most welcome.
Larry