Joined

Dec 28, 2015
Messages

507
Location
I spend the last couple of weeks working on a "proof of concept" to see if a 3D resin printer could produce parts for kitless pens (section, section coupler, finial, finial coupler, and threaded cap end. I'm using a purchased nib (Bock #6), and a purchase clip (Triton). Just thought I'd share some of what I learned...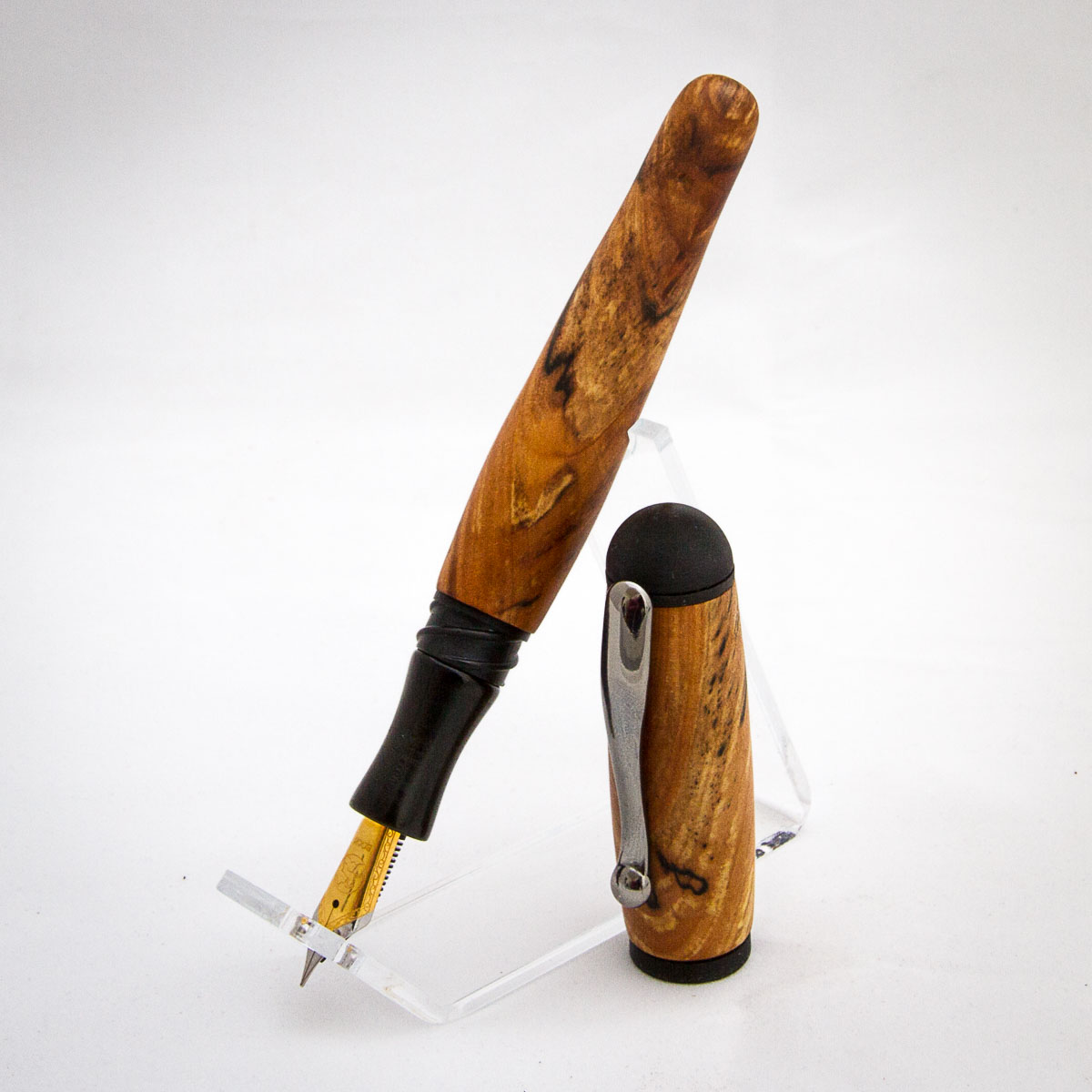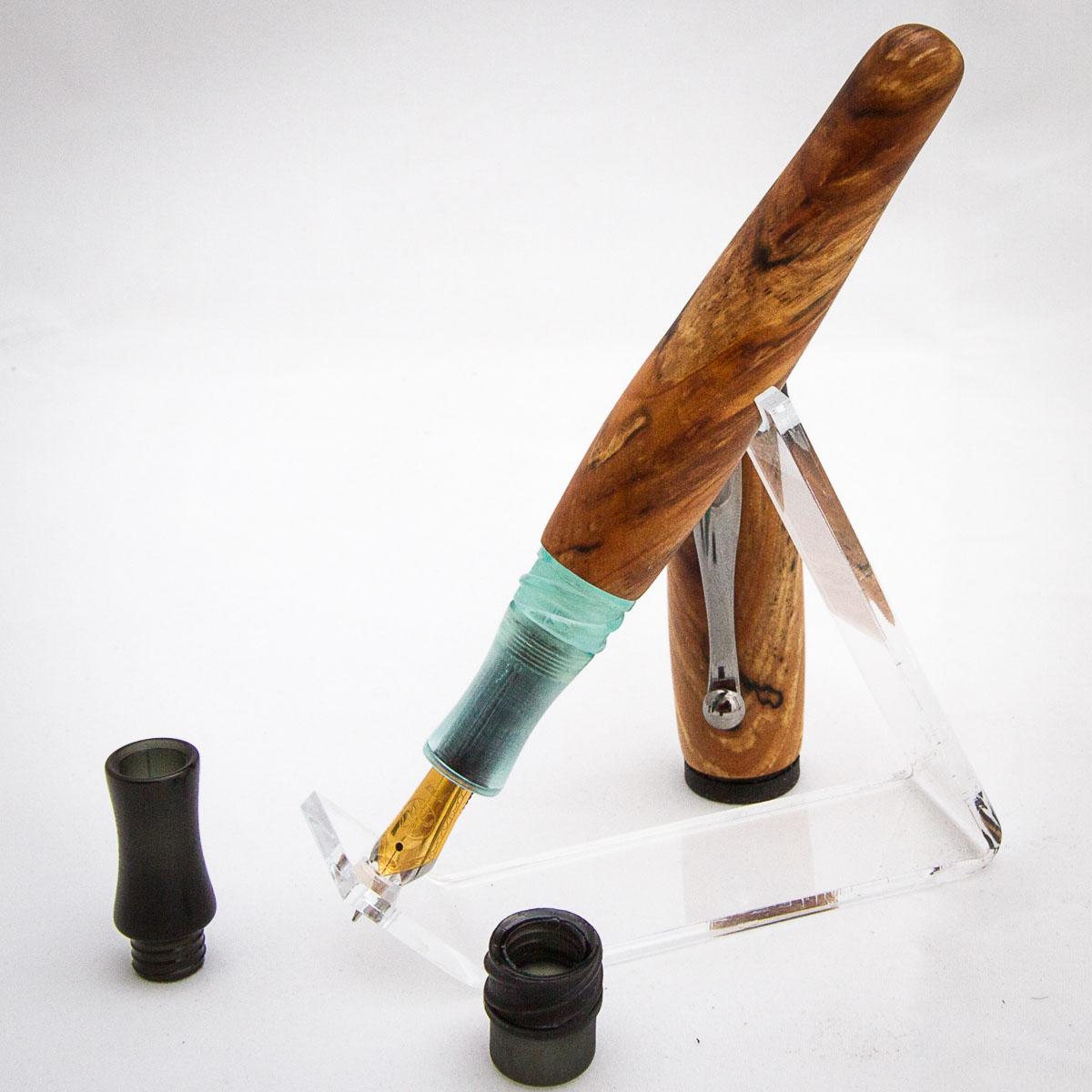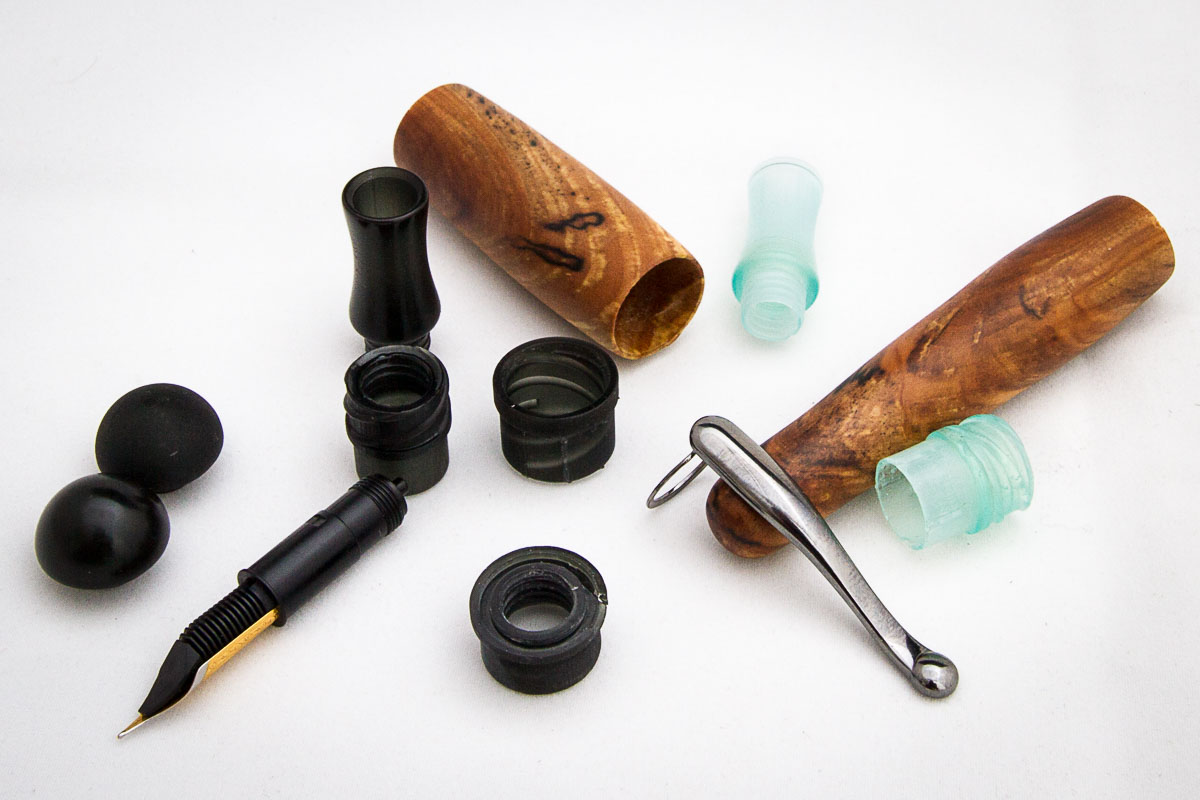 It worked! The threading possibilities are really cool - I did a 2 TPI triple start round (e.g. not flat ACME, not shart V threads, but smooth and round) for the cap to body thread. No special taps/dies needed - it's whatever you can imagine/design on the PC. For now, I am tapping the 7.9mm x .6mm nib thread manually, partly because I wanted to see how the material taps (and it worked fine). I've printed working threads that the nib mates with as a test, so I'll put that into the next iteration. That also means I don't have to buy special taps for every nib I may want to use (including vintage)... cool beans!
Jury's out on how these parts will wear. I'd like to do a "user" pen next, and use it regularly for awhile to see how it holds up. There are lots of resins on the market, and ways to make it more and less flexible, and more and less brittle, so I'm hopeful, it'll just be more trial and error on this front as well if there are issues. It's a technology that's improving a lot as well.
Many of the resins available are somewhat transparent, and I didn't find that to be a good look with the wood. Black looked best to my eye. Also, some of the blacks I tried weren't black enough - more of a dark grey. I kinda liked a contrasting color for just the section, though... I could see that working for certain bodies.
It is a messy and involved manufacturing process. Everything is coated in toxic liquid resin after it's printed which has to be cleaned away. That leaves the part with a flat finish. The material polishes up pretty well, you can see the difference in the two finials above... it comes off the printer as a satin... hit it with micro mesh and it shines right up. I don't find the smell bad at all - nowhere near as bad as casting resin. The parts aren't fully hardened after you've cleaned them either... they have to go under a UV light, or under some sunshine for awhile first. If you think you use a lot of paper towels and rubber gloves doing pen finishes... this is easily quadruple that.
The wood I turned for my proof of concept is a bit fugly... I didn't really put much time or thought in it as I wasn't sure any of this was really gonna work. One big change in the next iteration is to make the walls on the wood thicker... not sure what I was thinking in making them so narrow. Also, this is a bit of a fat pen for me, in part because of the Bock #6 nib, so I can see moving down to a #5 at some point.
Here's a video that shows some of the process and tools I used: