Joined

Aug 13, 2020
Messages

301
Location
I was reading a thread on what to use between segments- CA or Epoxy. I really wanted to try something. Being 102 degrees outside... Well, it didn't stop me.
I had asked an old friend if he preferred a click or twist pen (hoping he would go for a twist since I had more kits)! He said click of course. Most times he only has one hand free. He owns a restaurant and it makes sense.
So, I had two Stratus kits- one with a tube. I chose a nice buckeye burl chunk. As I was placing the tube in the CA bonded and 1/3 of the tube was sticking out. I move quickly during this process... but I'm sure the heat had something too do with it as well.
That's when I thought about the thread and decided to make the pen segmented. Lemons into lemonade.
Needless to say... next time I use metal to wood I will try epoxy. (And a cooler day) More time, less rush. Less heat, better choices.
This pen ended up cracking by the nib because I wasn't paying attention. I pressed it in crooked. It was my carelessness.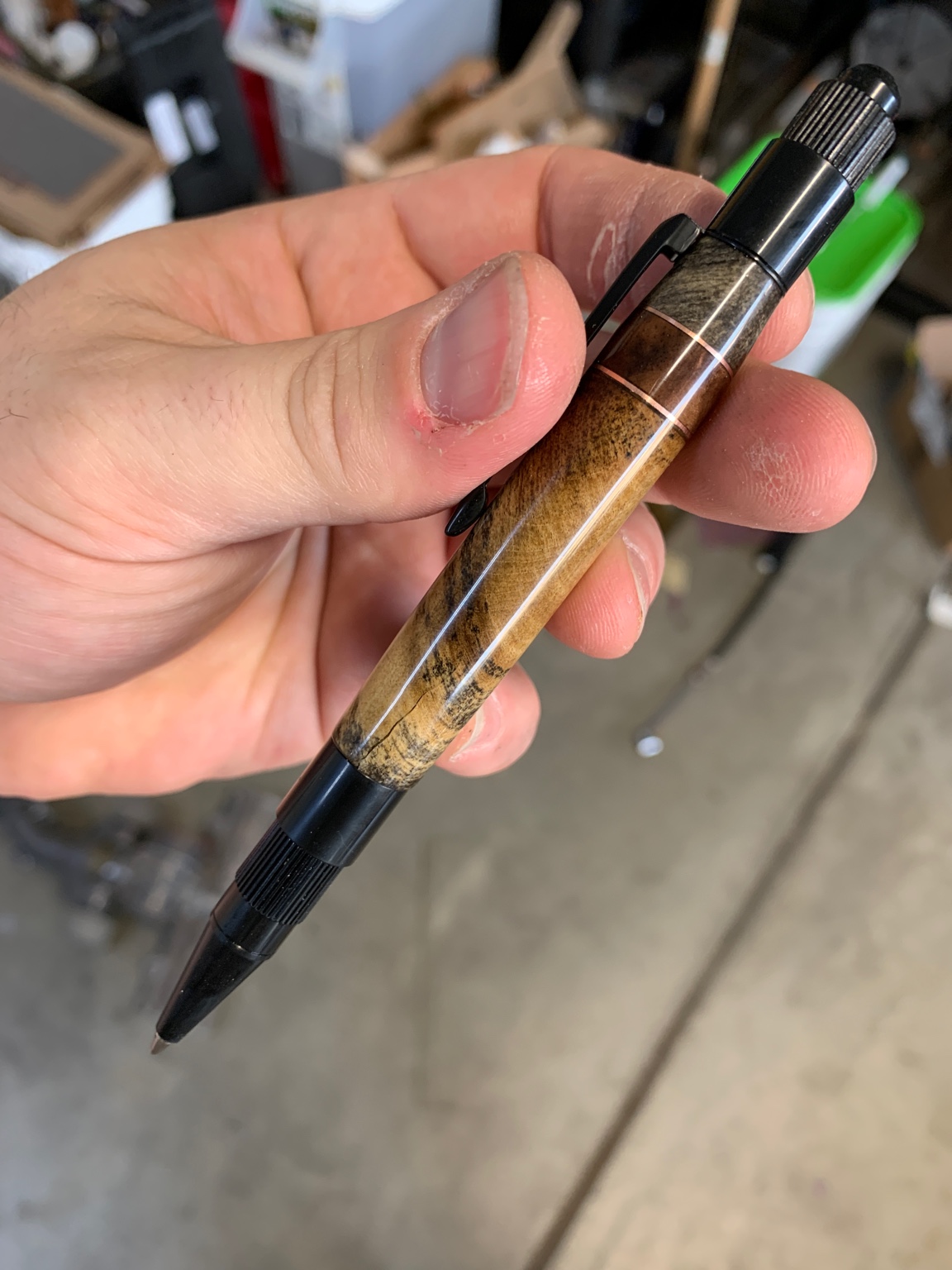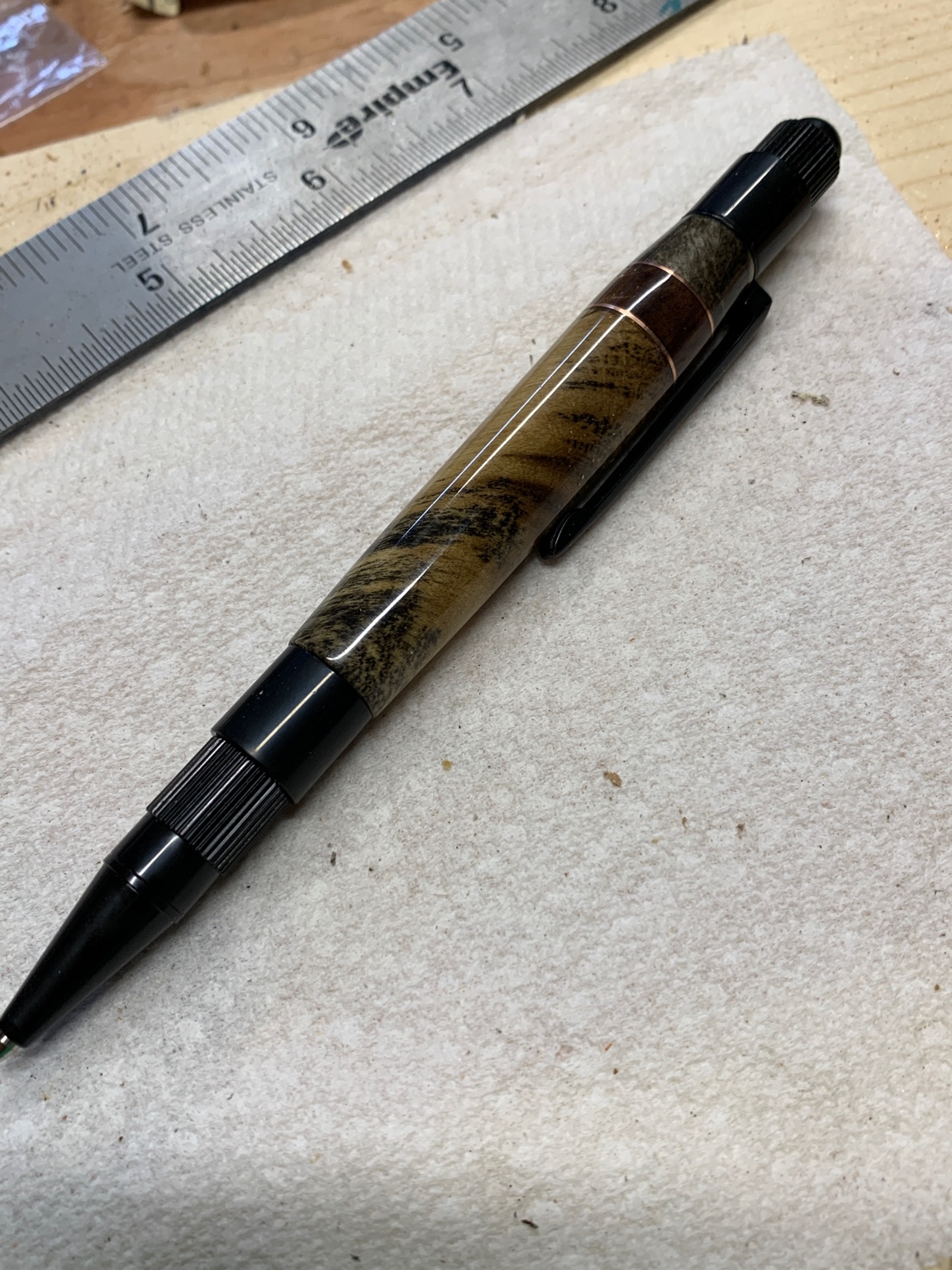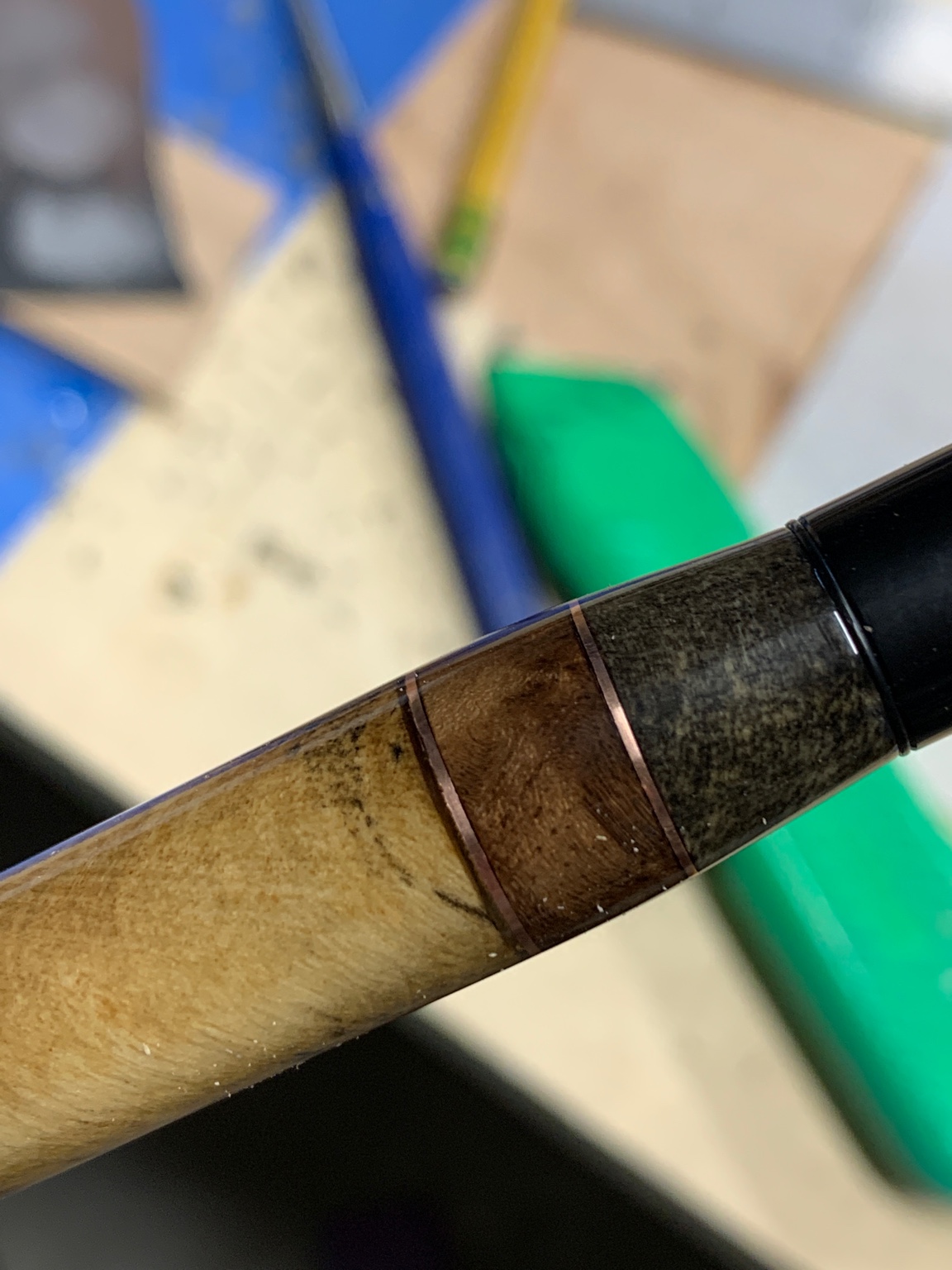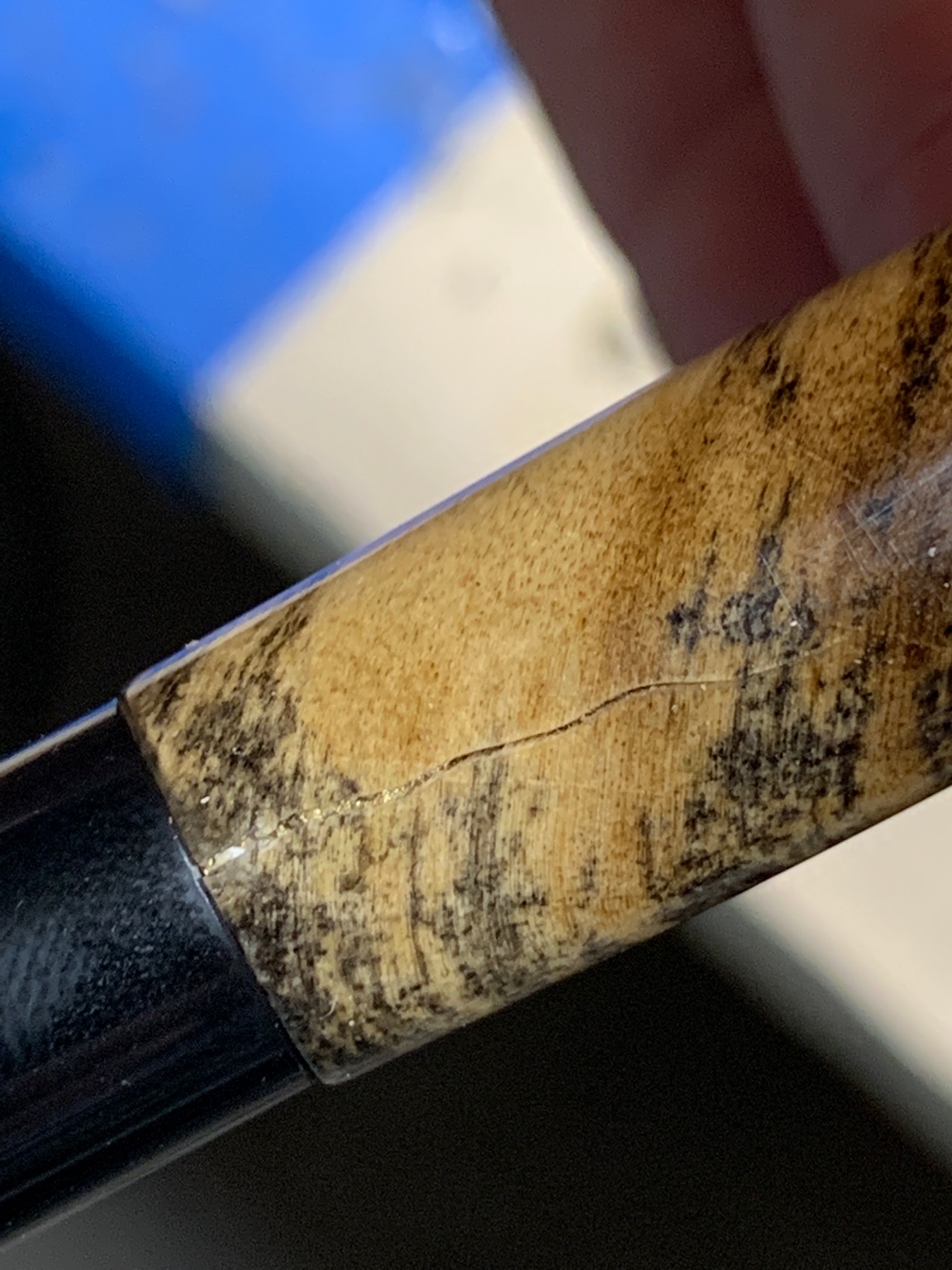 Sent from my iPhone using
Penturners.org mobile app