Joined

Aug 11, 2008
Messages

1,730
Location
Open Casting Contest -Vote
Please vote for your favorite three. We will only hold this one poll on this Contest.
Voting closes Midnight February 25, 2020
Run off voting will take place February 26 & 27, 2020
​
Entry 1
Description: Long Clicker, with 1/4" Aluminum Honeycomb, in alumilite with PearlEx (Super Bronze, Dark Brown, Carbon Black, Antique Copper, Pink Gold)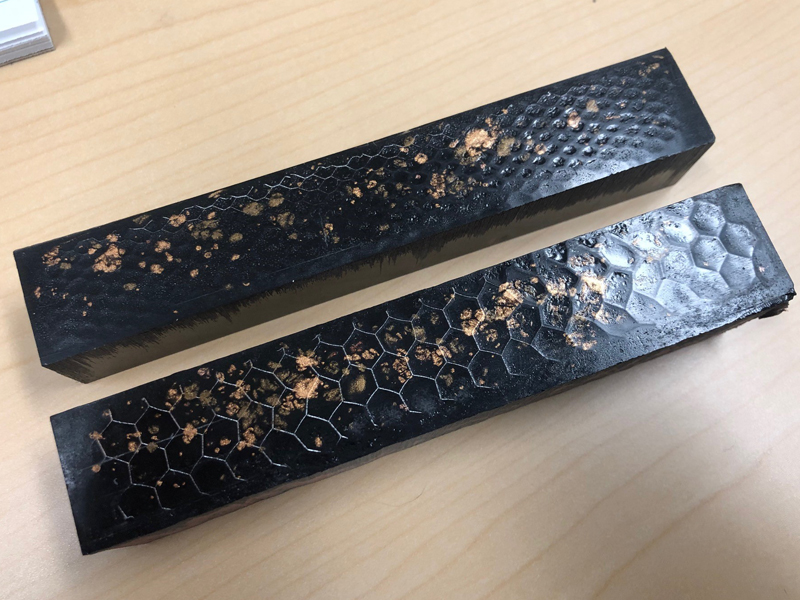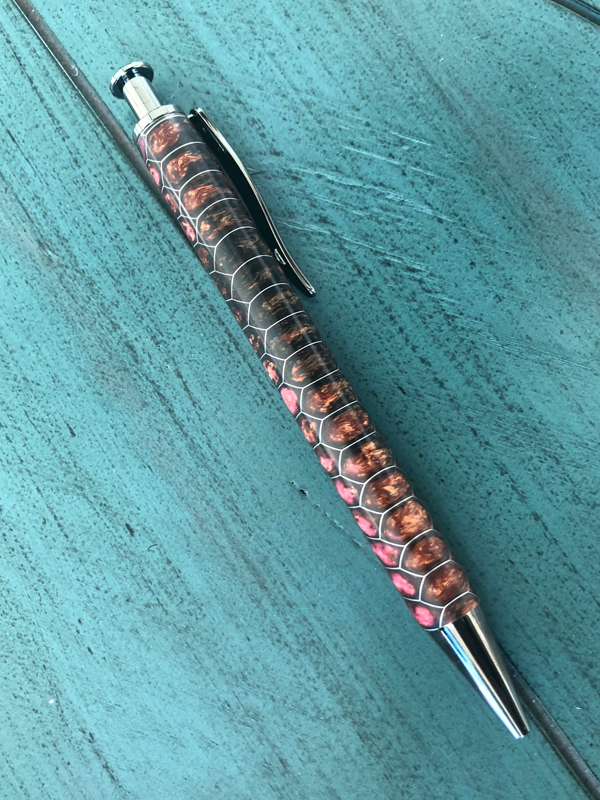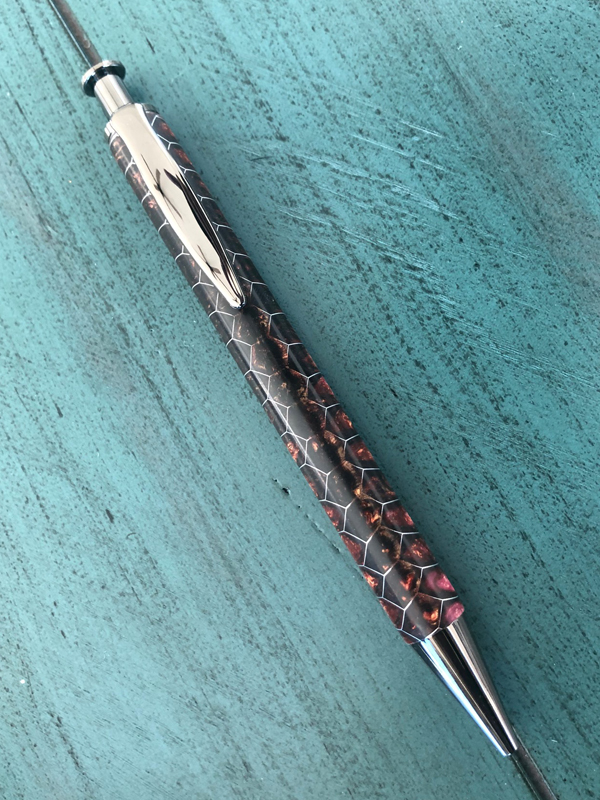 Entry 2
Funline style (PSI kit) solid resin swirl using Smooth On polyurethane resin finished with Shellawax.I used Smooth On's Smooth Cast 300, 3 cups each tinted in black, green, or purple. All 3 were poured into a mold at the same time (or as much as possible considering I only have 3 hands!) to create a swirl effect.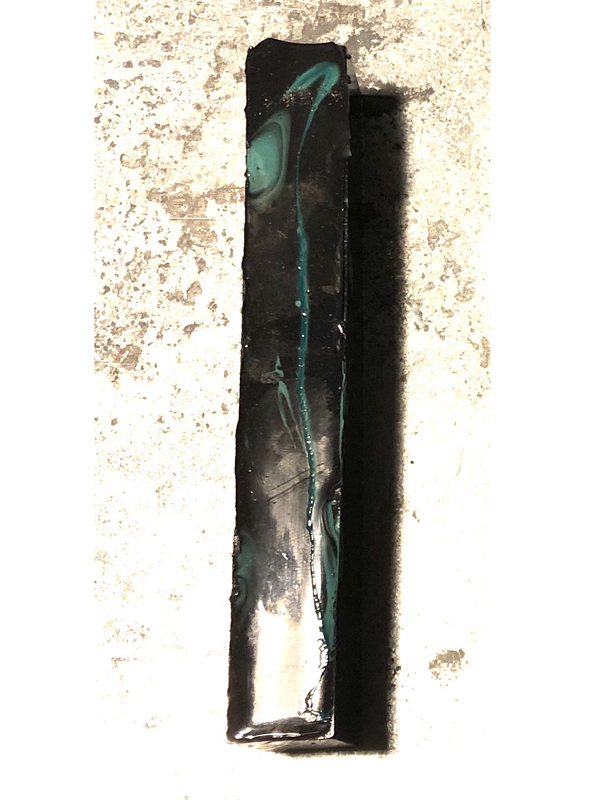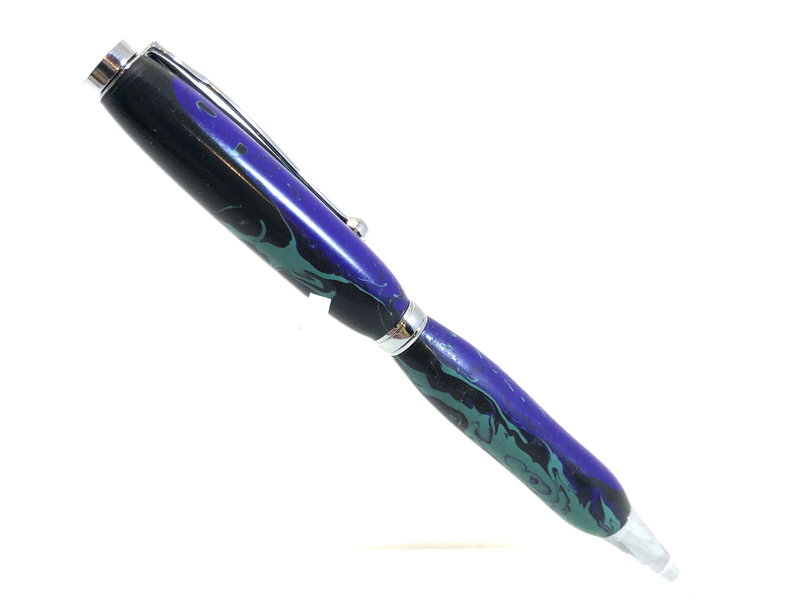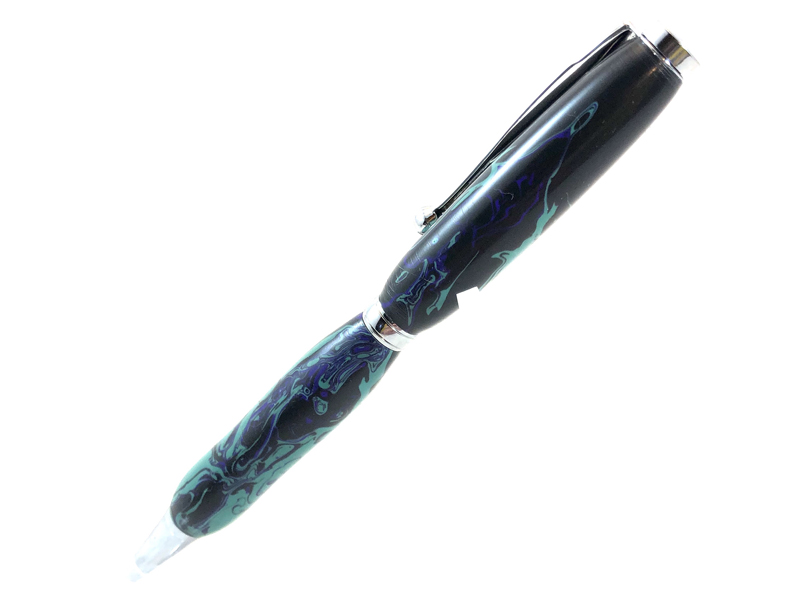 Entry 3
The blank was cast using liquid diamonds epoxy resin spiced up with a combination of 5 mica powders (black, two types of gold, 2 types in the teal/blue range). The blank picture was taken after I squared it up. Pen hardware is gold plated Jr Gent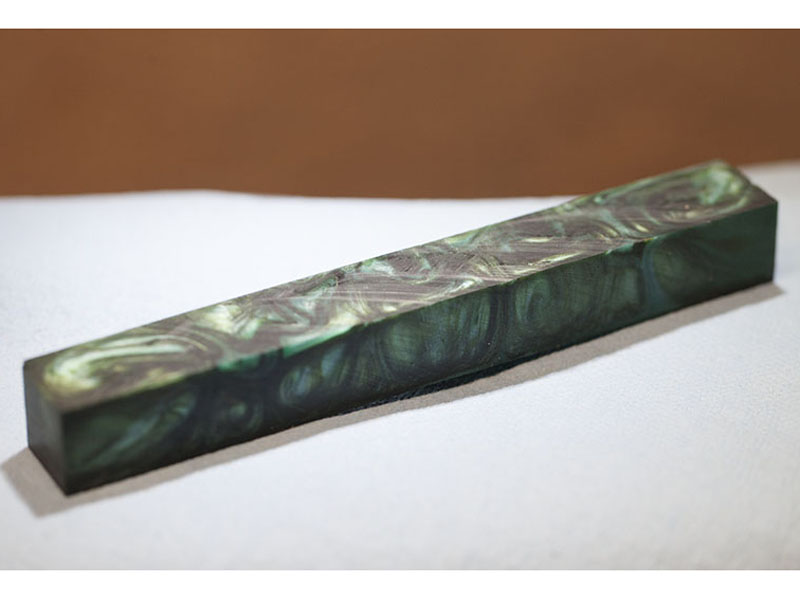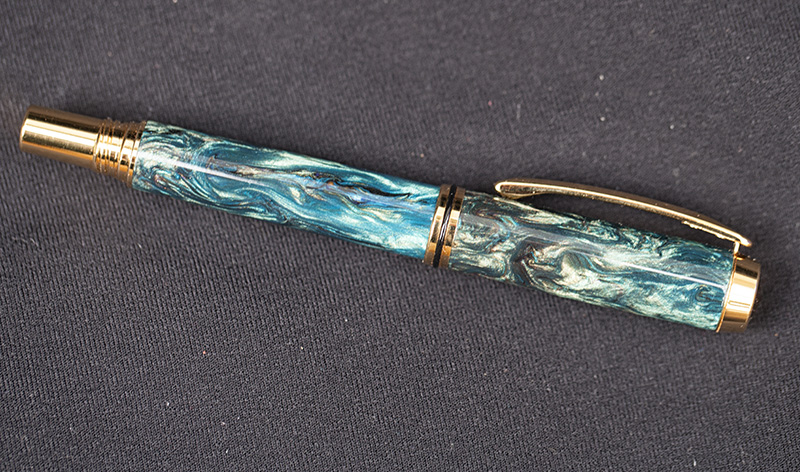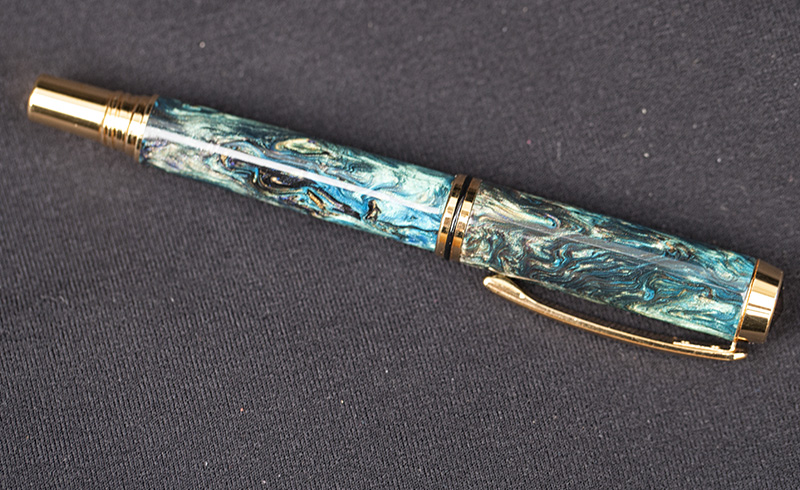 Entry 4
Entry Description: Label wrapped tube with sacrificial jig to hold aluminum wire to match turning profile. Cast vertically in blue green tinted Liquid Diamonds. All Chrome Cigar Kit.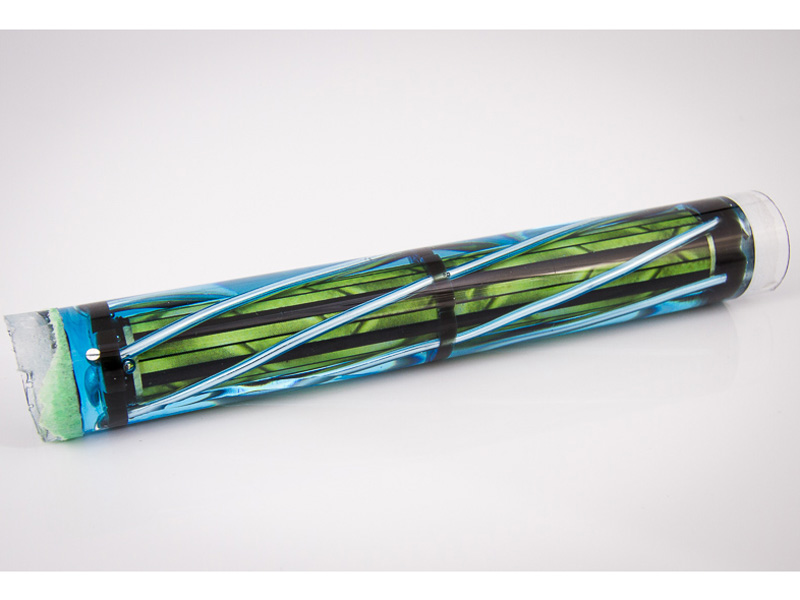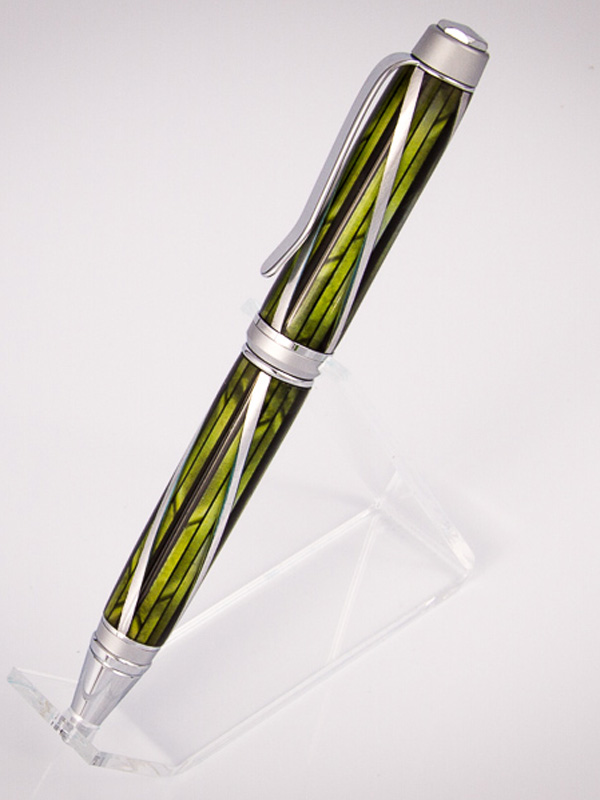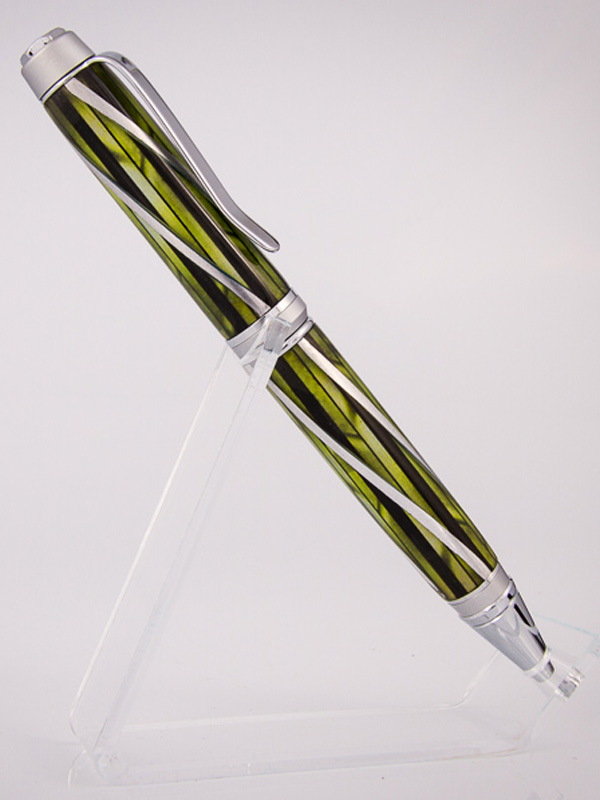 Entry 5
This blank / pen was made with an arranged mixture from mother nature.... sweet gum pods, acorn caps, elm sticks, and assorted sizes of pinecones. They were encased in Alumilite urethane resin mixed with 5 different colors of both micapearls and dyes. The blank was turned for a Jr Gent II with a custom cap finial and finished with Gluboost CA.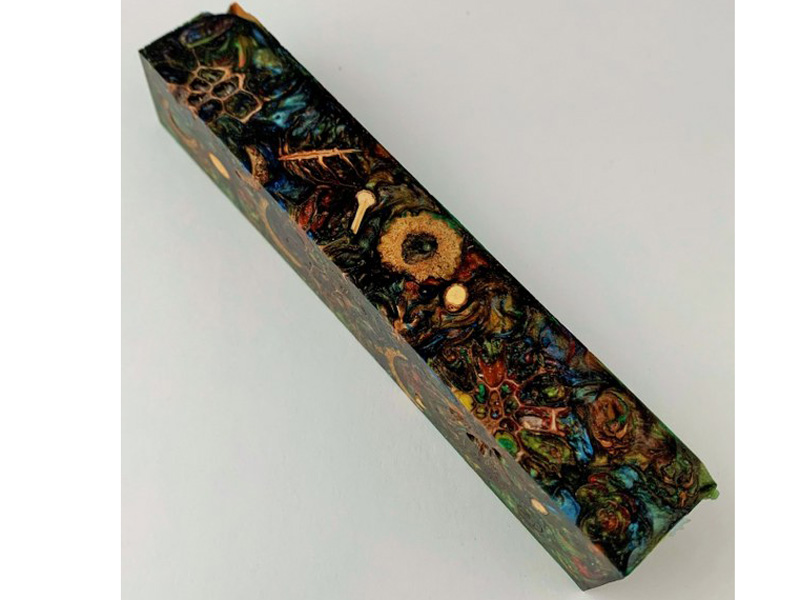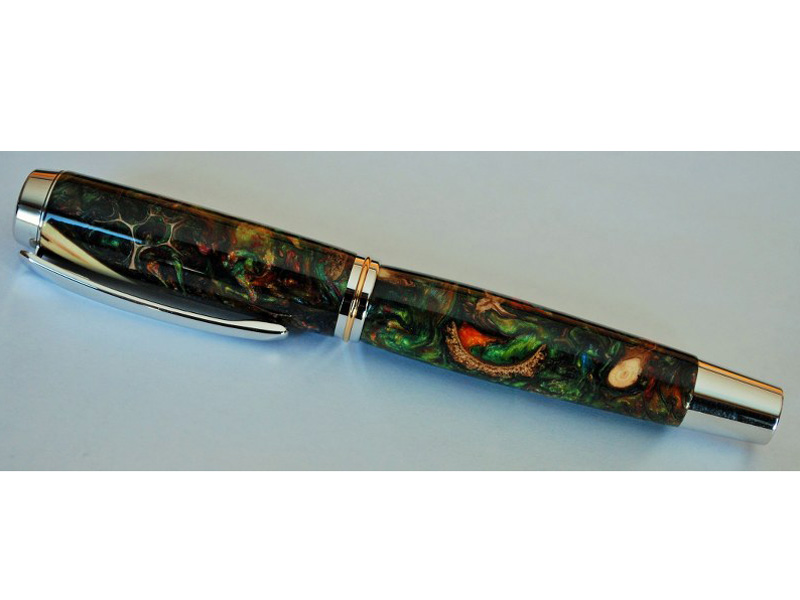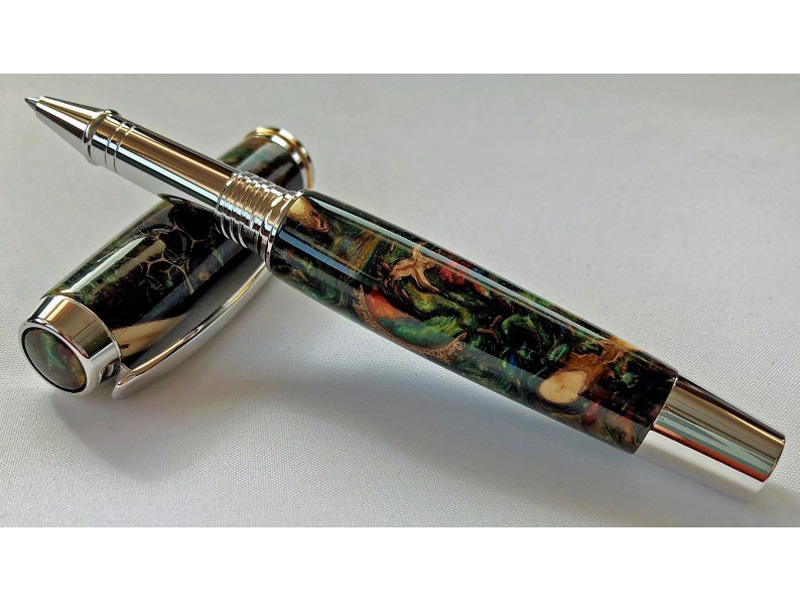 Entry 6
I first cast an Alumilite blank then sawed it lengthwise with my bandsaw.I then epoxied a piece of aluminum flashing to half the blank . After the epoxy cured I then recast in a different color. Once that casting cured I sawed again i down the opposite side and repeated the process.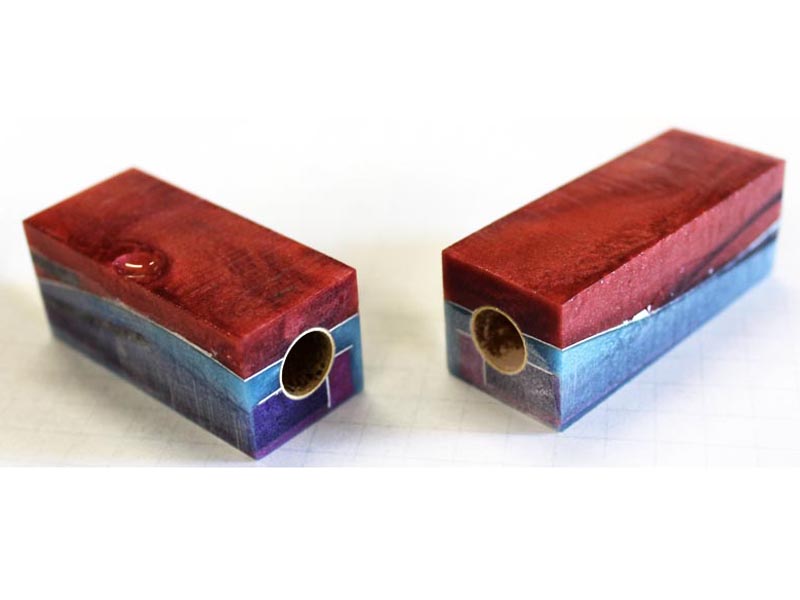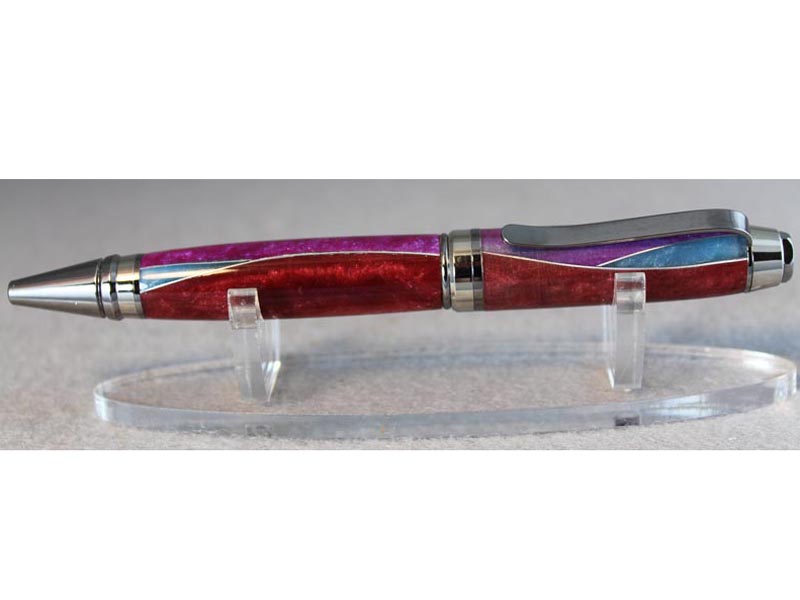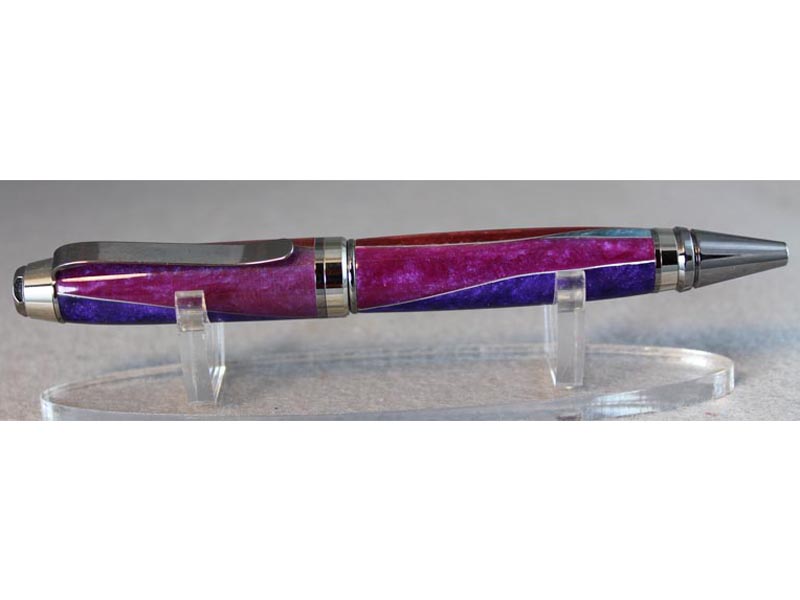 Entry 7
I made the blanks for this pen using the following Ingredients A Bicycle Playing Card, Paua Abalone Veneer, Watch Parts, Colored Wire and Aluminum Tape Once these items were applied to the tubes it was then cast in Polyester Resin, turned to shape and polished to a glass like finish before being assembled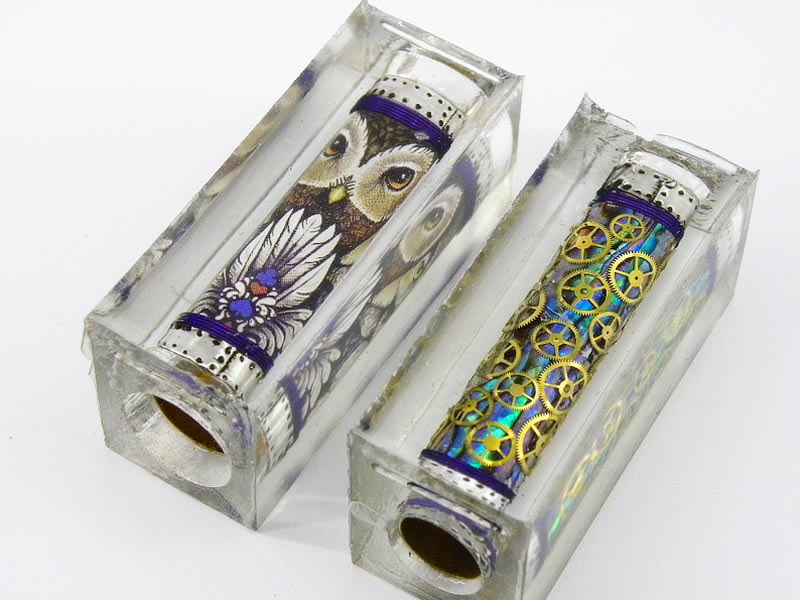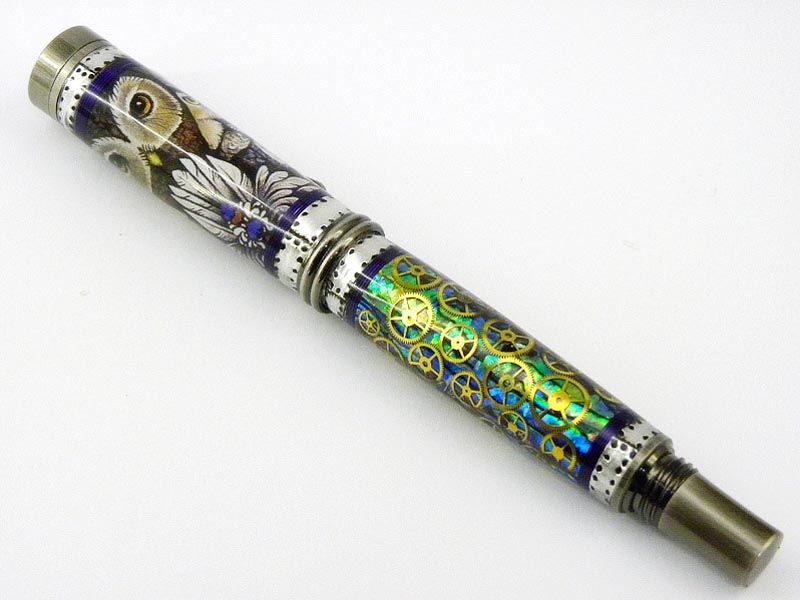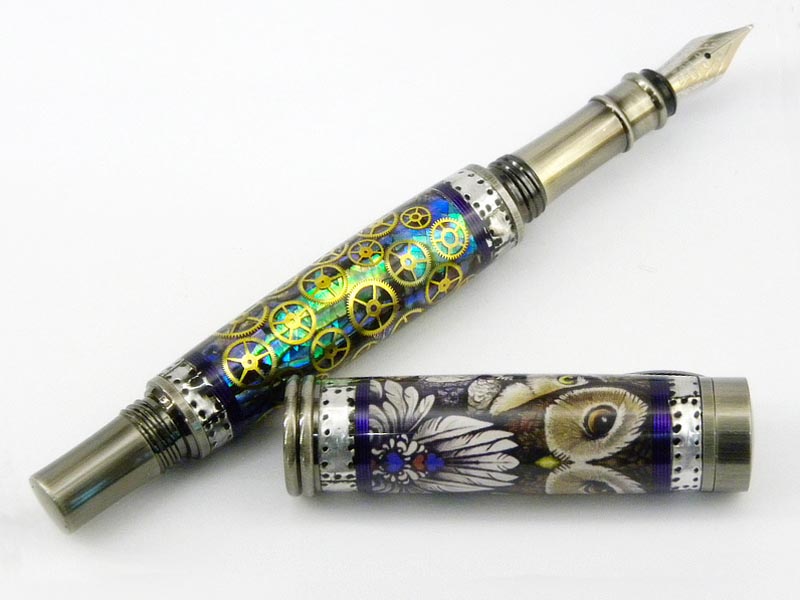 Entry 8
1/4" Aluminum Honeycomb, in alumilite with PearlEx (Blue, Black and Green )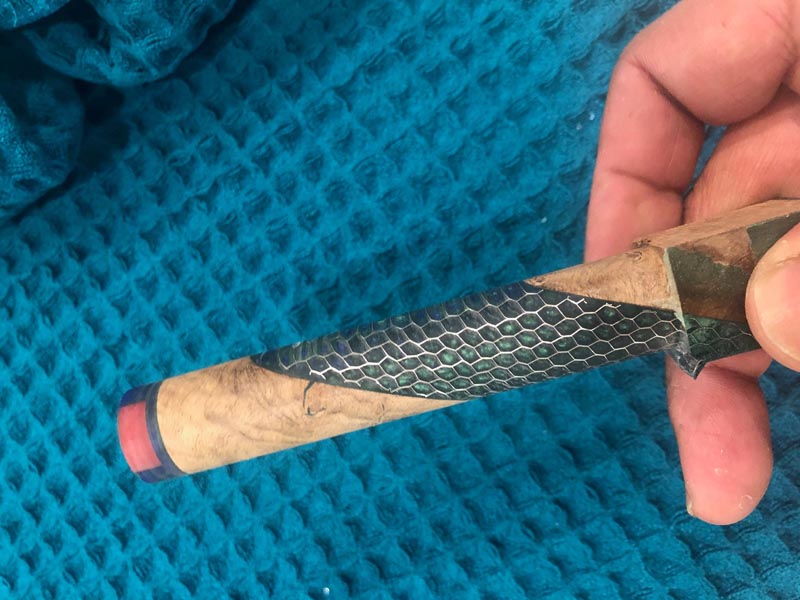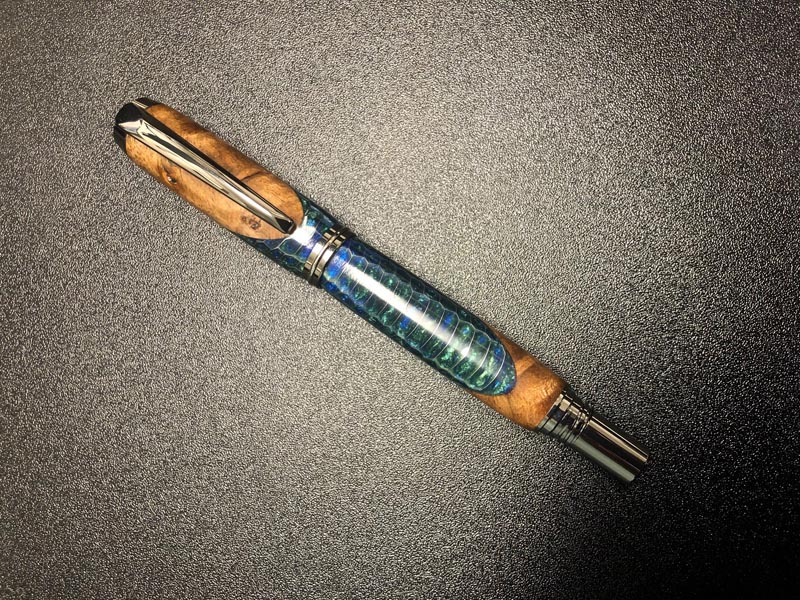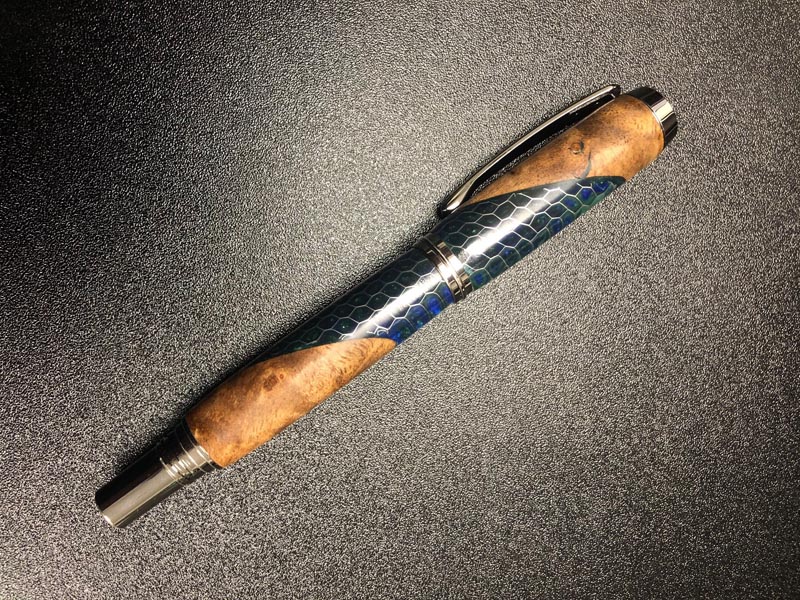 Entry 9
Description: 100 year old grape vines from my favorite winery casted in alumalite. I user micro pearl and a little duo blue green pearlX. Casted at 50 psi overnight. Winery is Chase Vineyards Napa Valley