Joined

Oct 8, 2019
Messages

64
Location
Completely without adequate tools (saw or jigs) I thought I'd make a Gisi style pen.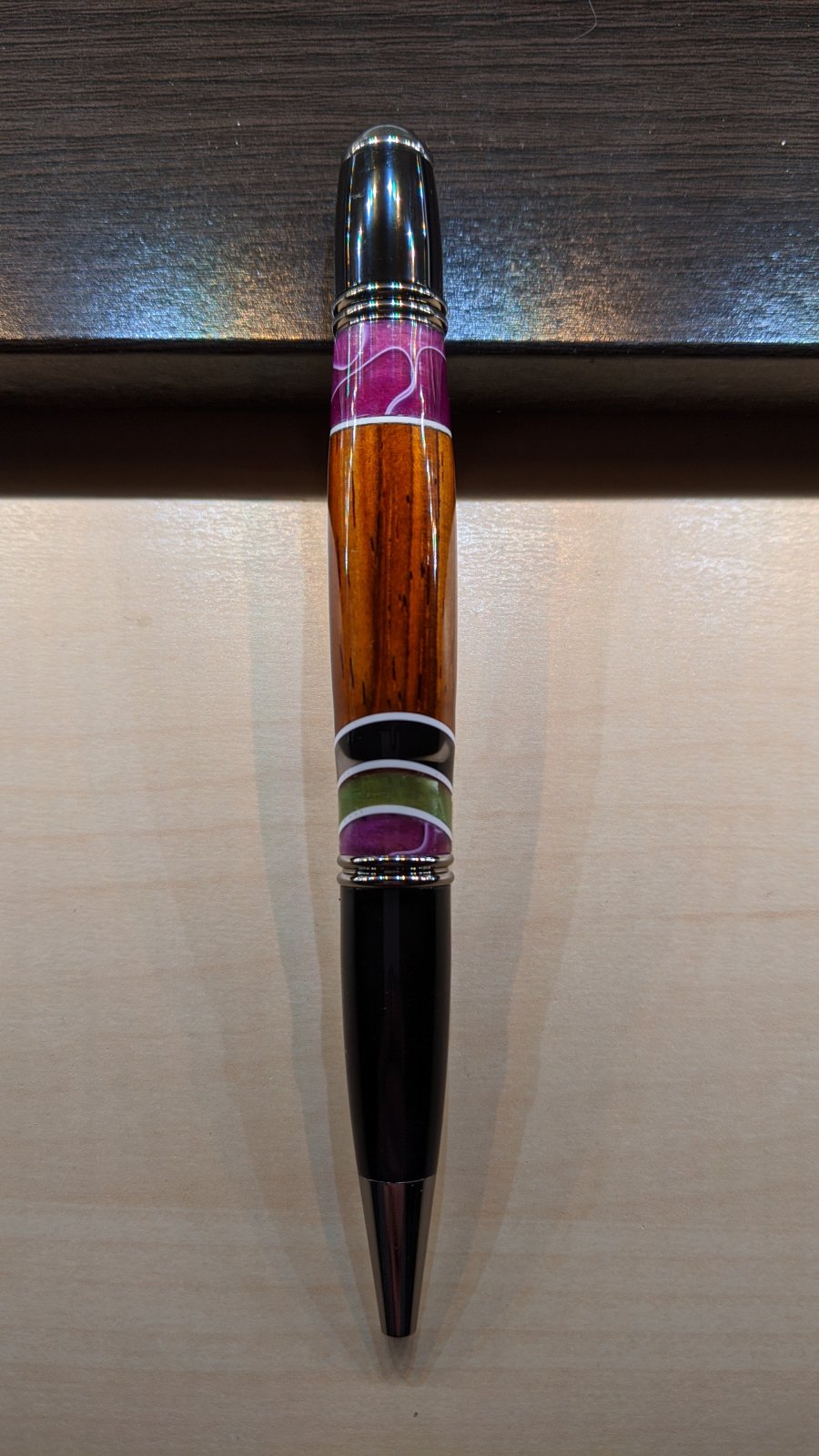 I definitely learned a small pile of stuff during this endeavor. I have some idea of the jigs I should make that would help me... certainly something (anything) more than just a piece of board and a miter gauge on my "lime green" band saw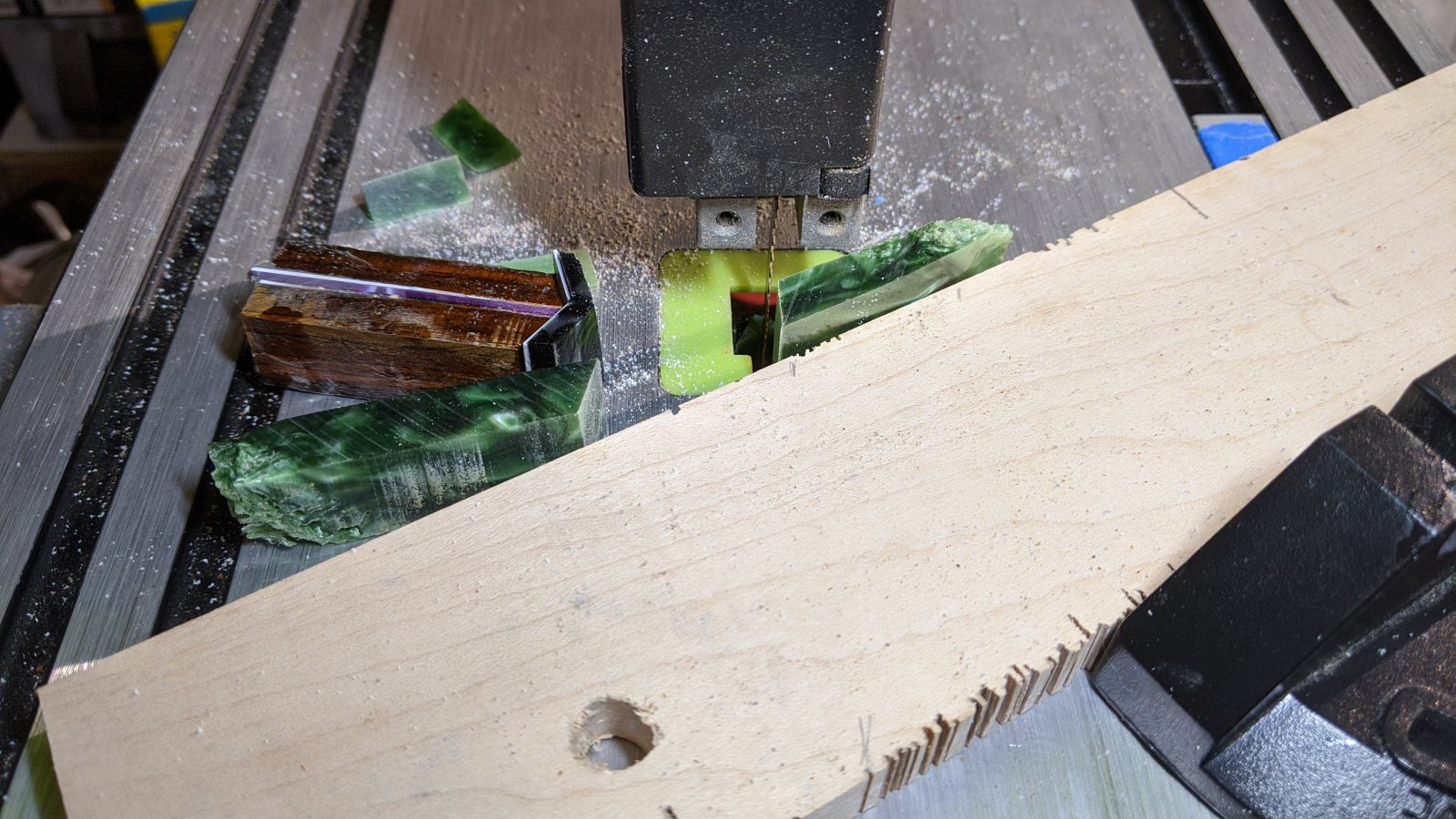 I should probably also size the pieces a little bit more uniformly before assembling... that would help drilling the hole for the tube also, getting it a bit more centered. And I must must must sand down the gift card to remove the printing. Maybe using a slower setting glue than CA would help me also, especially for the gift card alignments.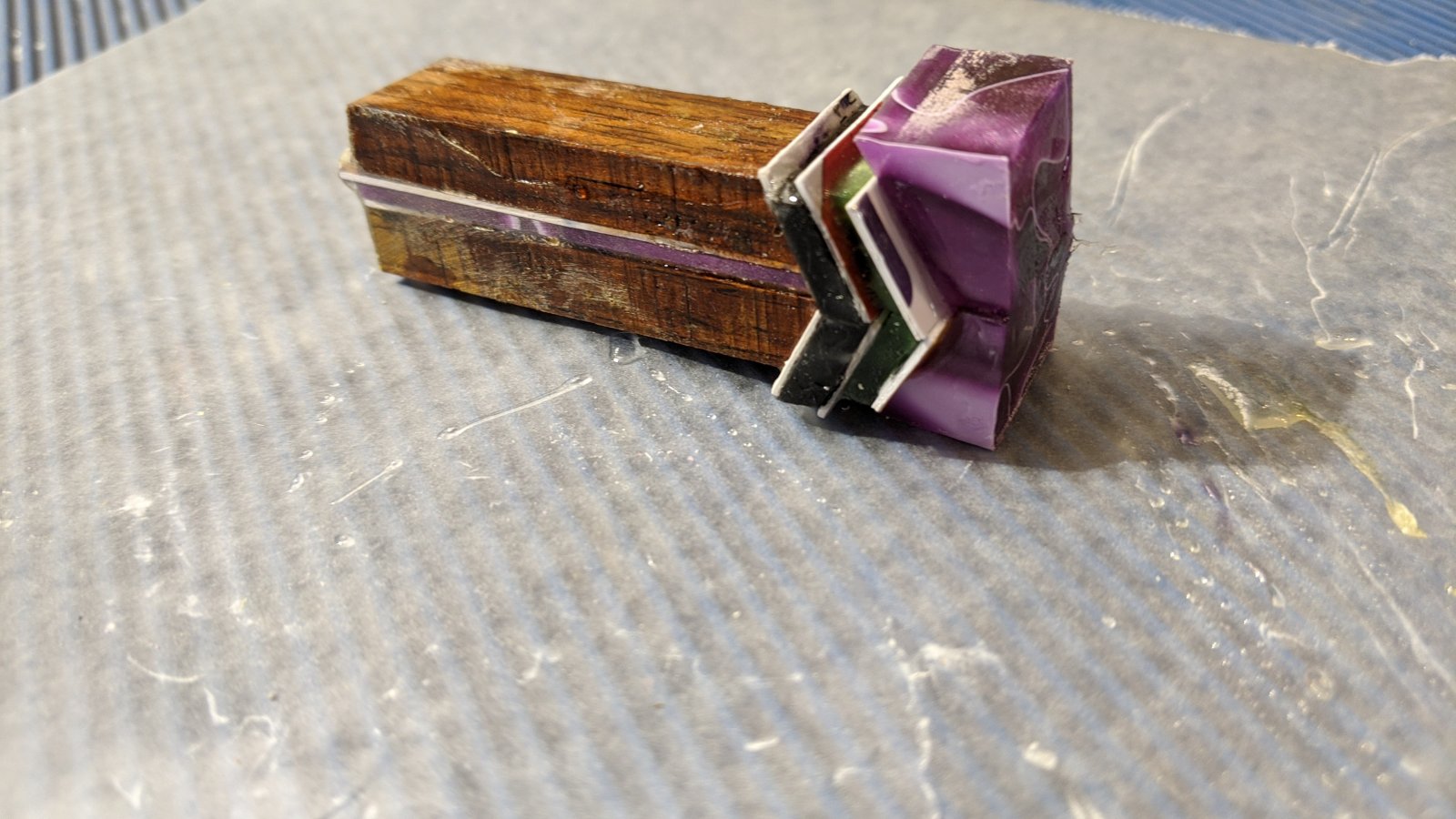 So, I claim success in this pen in that I learned lessons. However, I'm pleasantly surprised and very pleased with the results I did manage to achieve.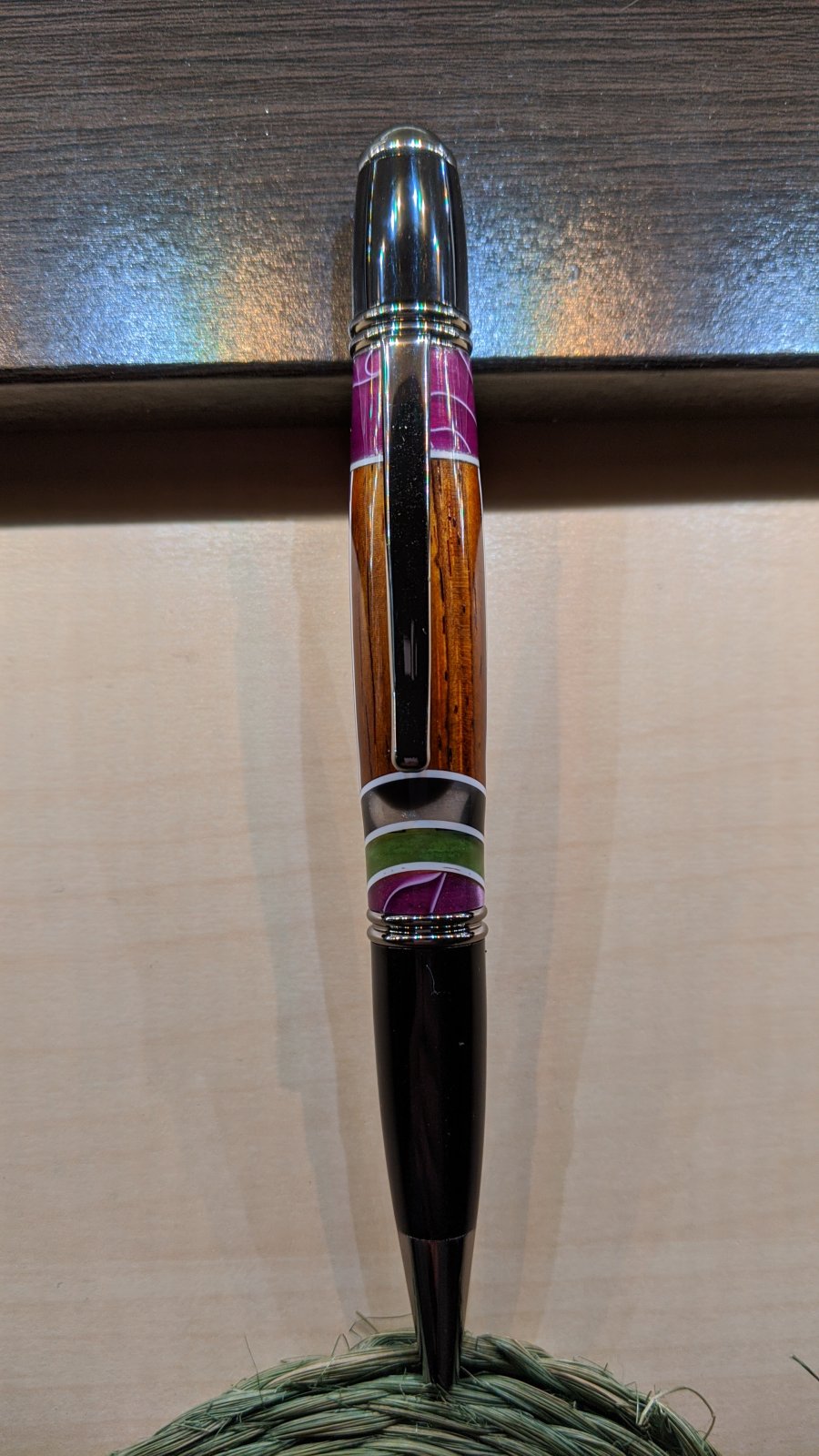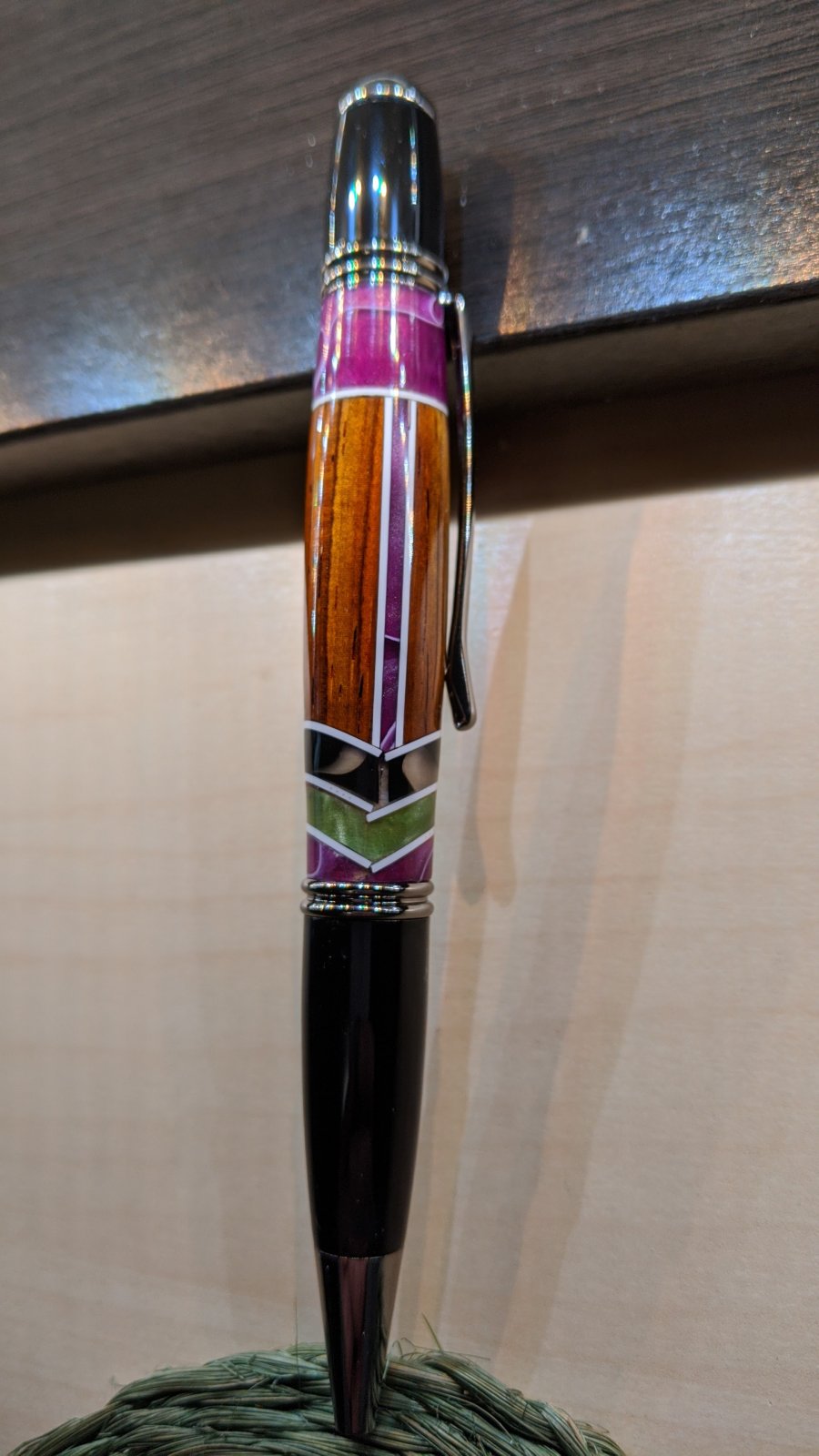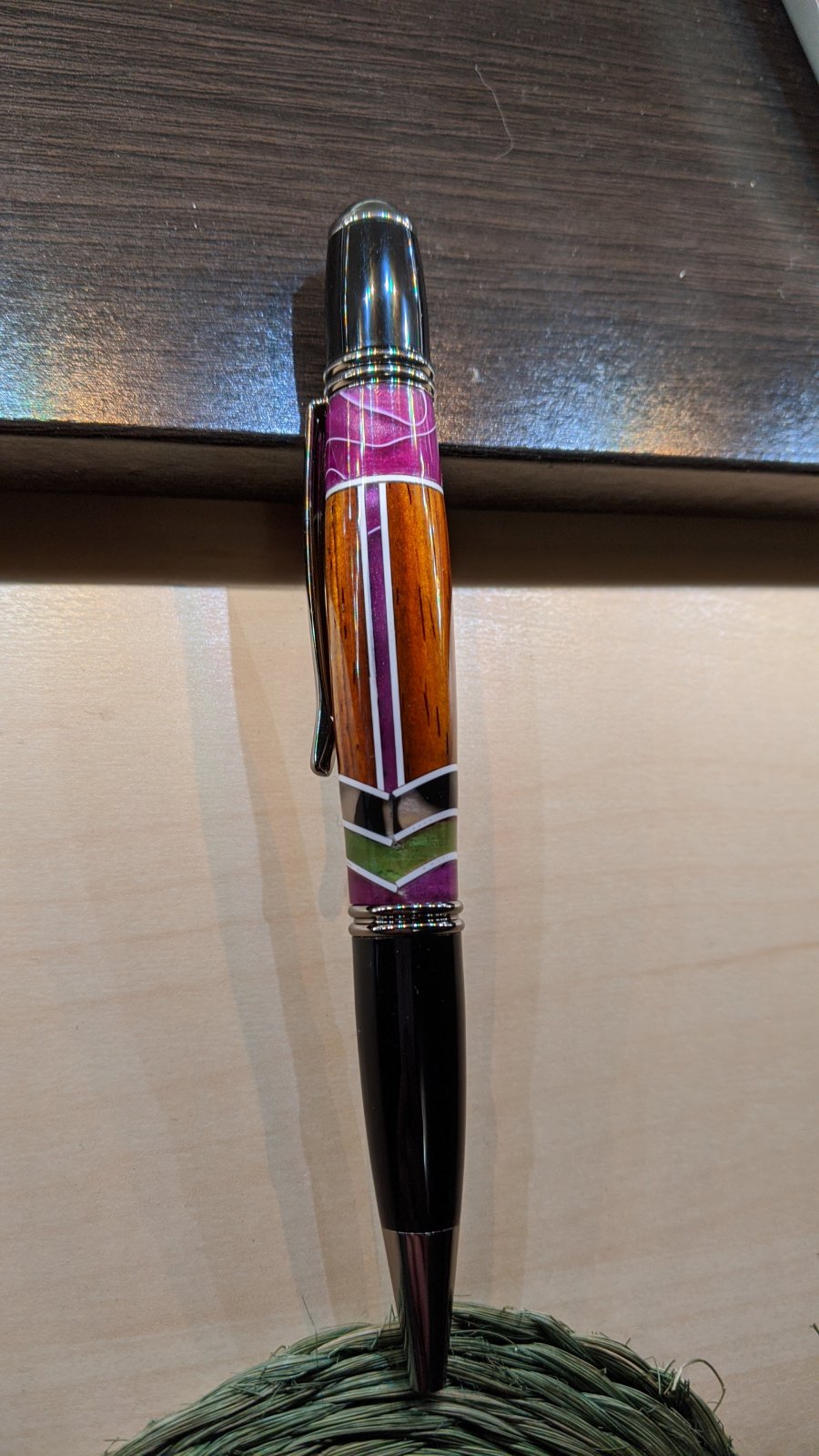 This is my first pen on my journey to something more... I'm enthusiastic
Thanks for looking!