Joined

Jul 17, 2017
Messages

3,037
Location
The interior door trim of our new old home has "crowns" above the corner block in two different patterns. As we are finishing the kitchen area out with corrugated tin and 1/2 inch colored poplar, these hand cut pieces of 127 years ago posed a challenge.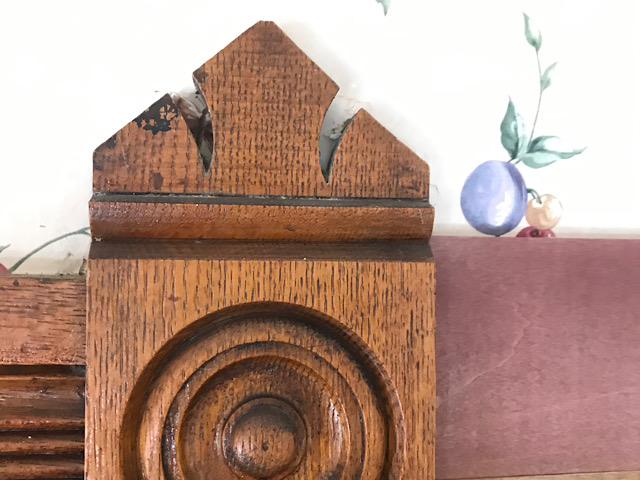 At some point at least some of these were glued up. They are not flat and stand about an inch off the wall. As such, I needed a pattern. After trying a couple of ideas unsuccessfully, I peeled one side off of some of than foam core poster board and placed it foam side down over the crown. Tapping it with a wide faced hammer gave me the imprint I needed.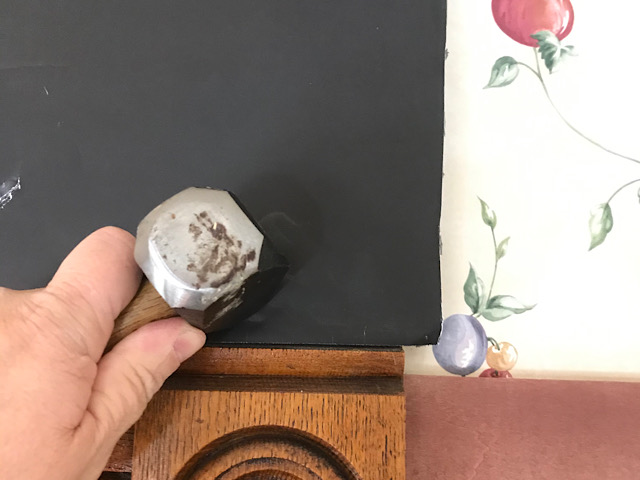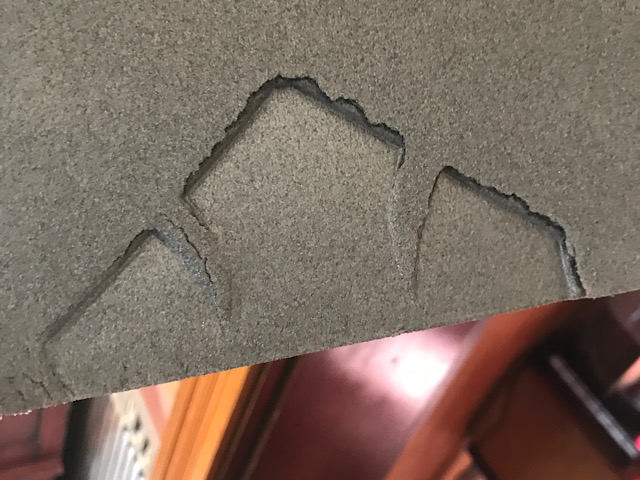 Cut the inside out and trimmed to a good fit before transferring to the board and cutting it out on the scroll saw. Could have been nostalgic and used a coping saw, but it was more fun swinging a 4 foot board around a 16" scroll saw. Fortunately it was a simple pattern.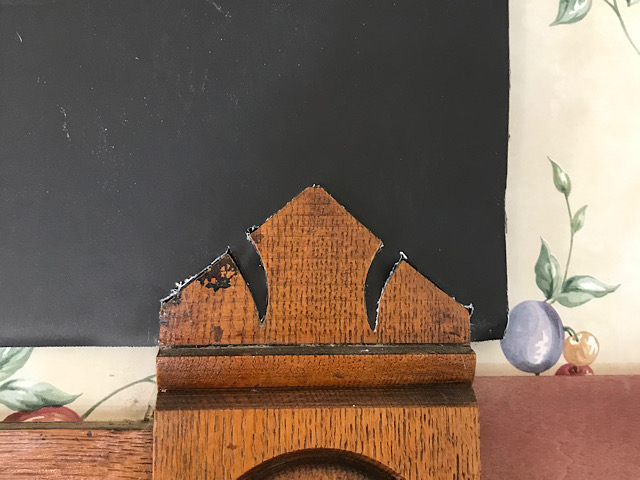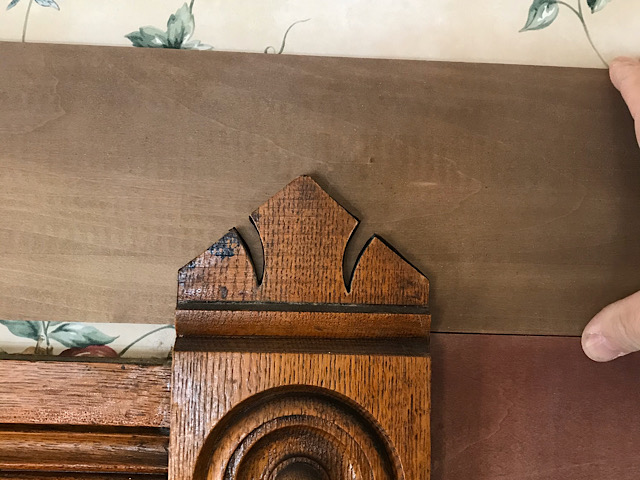 just felt like the foam poster board and mallet idea was worth sharing.