Joined

Jan 26, 2007
Messages

667
Location
Thanks for reading it. It is long.
What do you think about this:
A) How did the crack happend. I think I might know the answer to this one. [xx(][xx(][xx(]
B) What happend to my beatifull finish?
The crack is on the upper portion of the lower barrel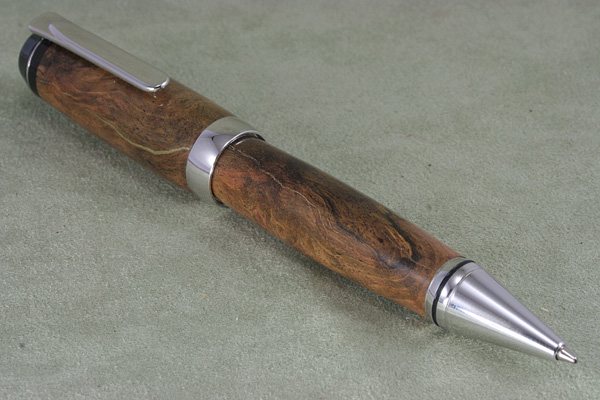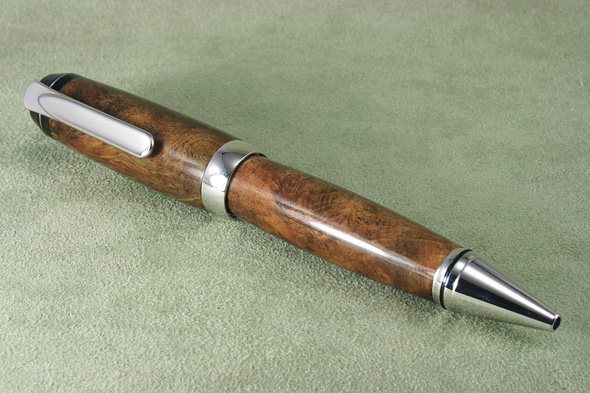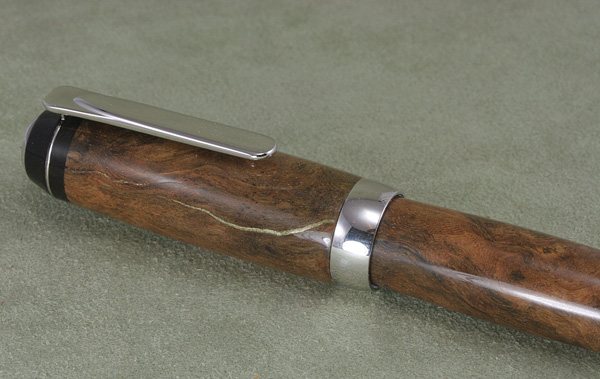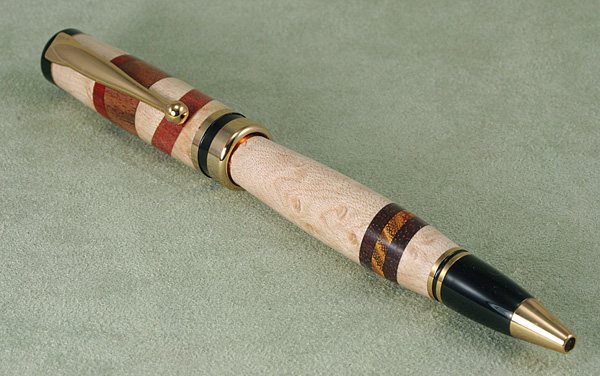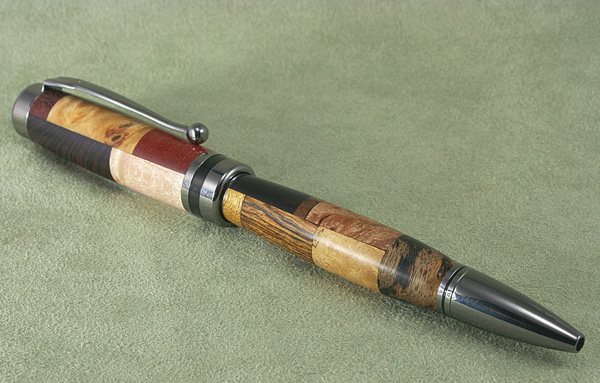 This is the left overs of a cutting board i made for X mas.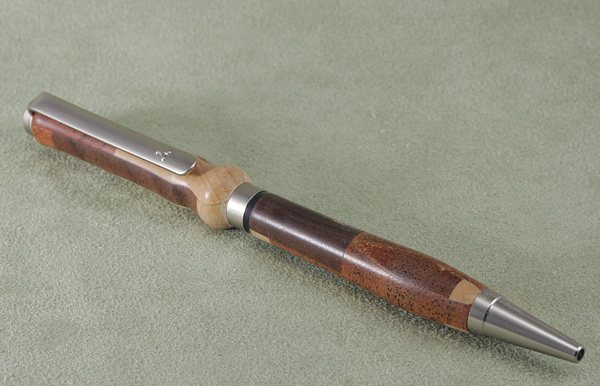 I bought the havana kit several months ago and I was waiting for the
right time to make it. Recently I came across a piece of 2"x2"x12" of
Gmelia burl and milled it to get 8 pen blanks. I Waited for about 2
weeks for the wood to stabilize a bit (should have waited longer I
guess) after 2 weeks I cut, drilled and glued the tubes one blank,
waited for 2 more days to make sure the wood did not do anything
funny and yesterday I trimmed and turned the pen. Along the mistakes
and problems on the making of this pen I Cut the tenon for the ring
on the wrong side of the barrel notice the segment of Ebony on the
upper barrel (I like the look of the recovery)While turning I noticed
a crack and I filled it with bronze powder. Then finished the pen
with 6 coats CA/BLO cleaned with DA 2 or 3 times before the micro
mesh to 12000. By then the pen looked awesome. Then took the pen to
the buffer and did a very light white diamond (I could not see any
improvements) by then the blanks looked like crystal. Finally I
assemble the whole thing. After a while I noticed a new crack on the
lower barrel, then for whatever the reason after some light handling
it developed some dull spots here and there. I can swear that was not
part of the finish they just appeared.
Thanks for your thoughts.
Regards,
Alex