Joined

Mar 17, 2004
Messages

1,979
Location
Well I broke down and set up a photo box... let me know what you think of these compared to the old photos I posted.... The worst part was getting these suckers to balance on the piece of wood I used..
I used 100 watt daylight incandescent bulbs, but think I am going to change to daylight flourescents I have been told they work better without hotspots. The only thing done was cropping and letting Photoshop decide the AutoLevel, Contrast and Color Correction... I did not want to play with them at all... I think the white acrylic threw off the exposure on the acrylic photo...
These are pics of some perfume pens I turned yesterday and assembled and photoed today... Acrylic, Bethlehem Olive, Cocobolo and Pink Ivory..
The cocobolo is from ILikeWood.. the only person to buy it from
The BOW is from a special deal they ran on some "B" grade.. this stuff has some wild colors in it.. even some real subtle pinks.. very nice stuff...
<center>
Acrylics</u>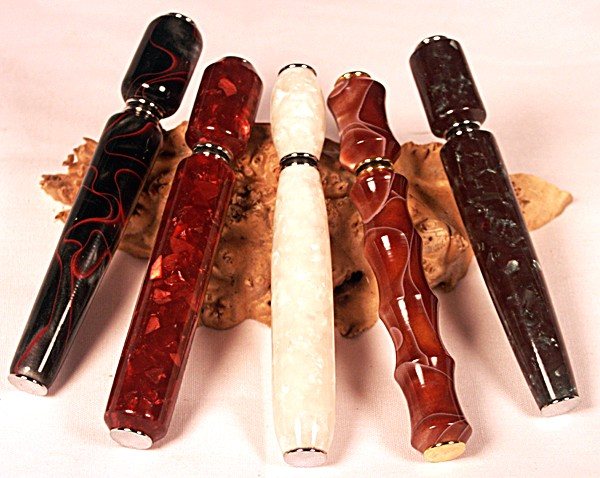 Bethlehem Olive Wood</u>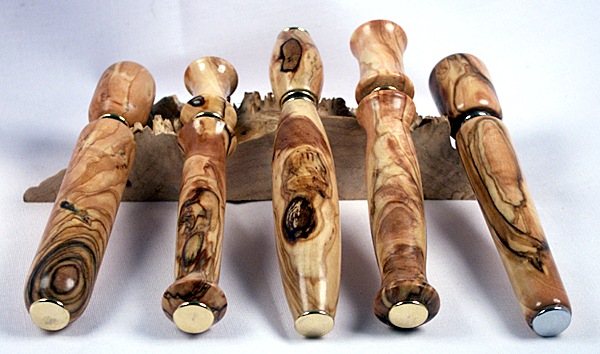 Cocobolo</u>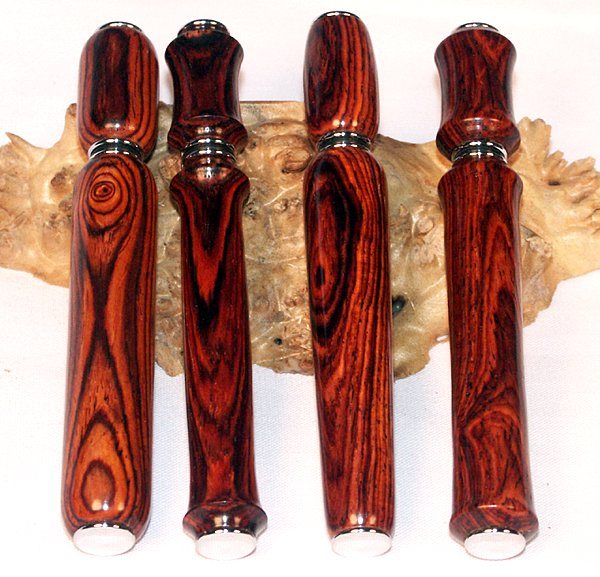 Pink Ivory</u>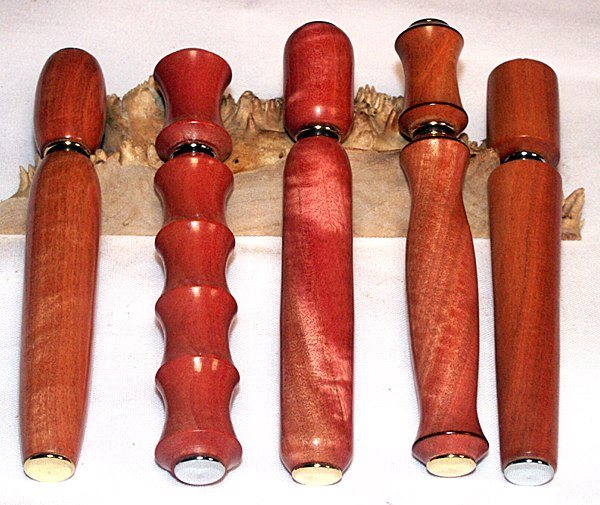 </center>