IAP Activities Manager
Staff member
Joined

Jul 5, 2009
Messages

8,589
Location
We have 4 entries this summer in the kitless contest. Choose the best pen to win.
Pen 1
But now to my fountain pen "Black Buffalo".
outer diameter 16.5mm
total length 155mm
total weigth 60g
Nib is a Bock #6 titanium with ink feeder
Standard ink converter by Schmidt
I made all parts by myself, accepted the nib and ink system.
The metal parts are made of nickle silver with silver coating, also the clip.
The thread on the section is a M14x0,8-3T
Shaft, section and cap are made of buffalo horn.
In the cap end I placed my makers mark. I printed my logo on a veneer using a laser engraver, glued it into a cup of nickel silver, glued both into the end of the cap and potted it with epoxy.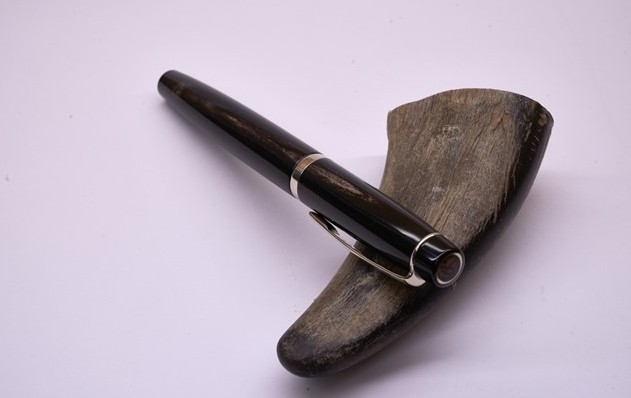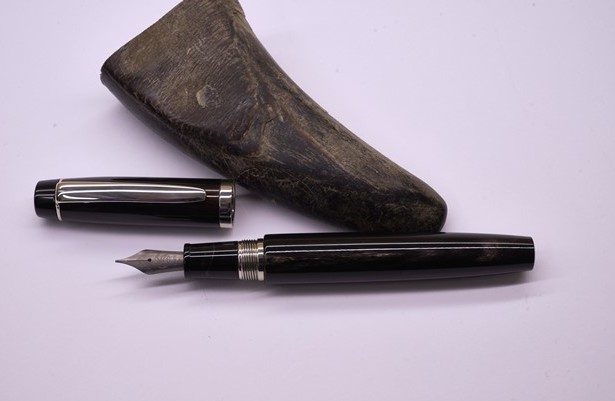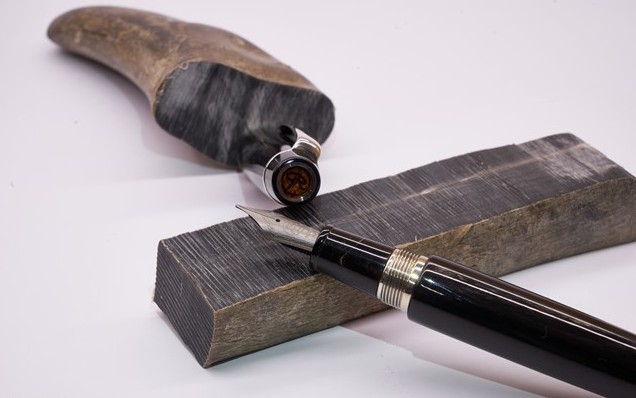 Pen 2
Brushed Aluminum Clicker using a Parker Refill.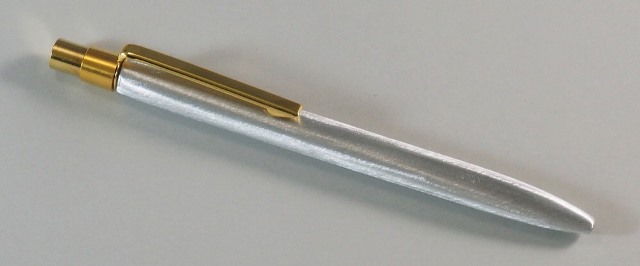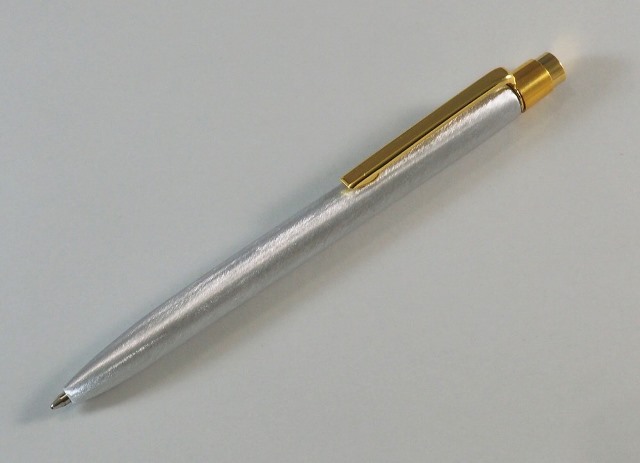 Pen 3
It is fitted with a black lacquered bock #6 nib. I used some Vintage Celluloid for the grip section and paired it with black and red resin. I always love how red and black look. It has a red ink window so you can see the ink level which, to me, is something important. It works like a piston filler and uses a K6 converter that threads in from the top. It has an extension to the top of the converter in red to add some more athletic beauty. The top of this piece is inlaid with a piece of glass from Venice. It is 12.75mm at its widest point so a thinner pen that is very streamline.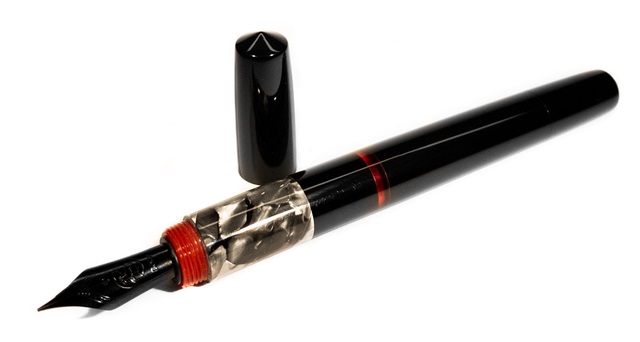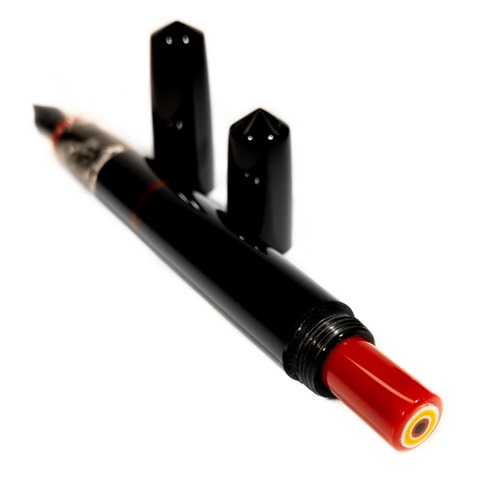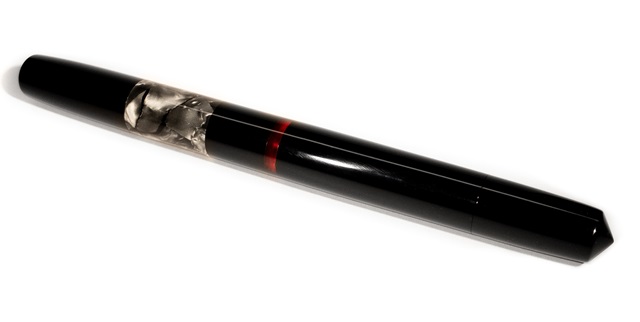 Pen 4
This fountain pen is a combination of three blanks: curly boxwood (Buxus sempervirens), silver purple flexigran (from Richard Greenwald), and purple liquid diamond for the ink window. The only part I did not make myself is the Jowo #6 nib unit. Finished with Renaissance wax.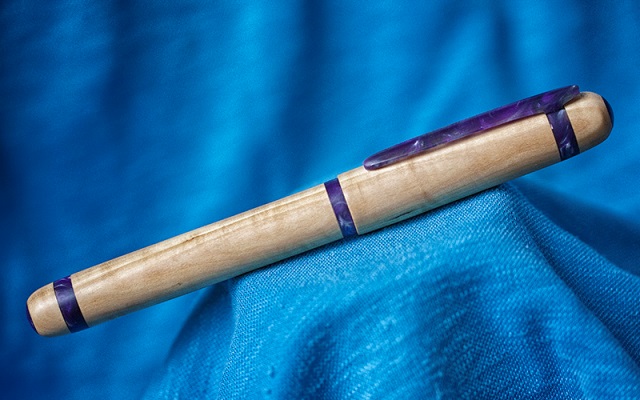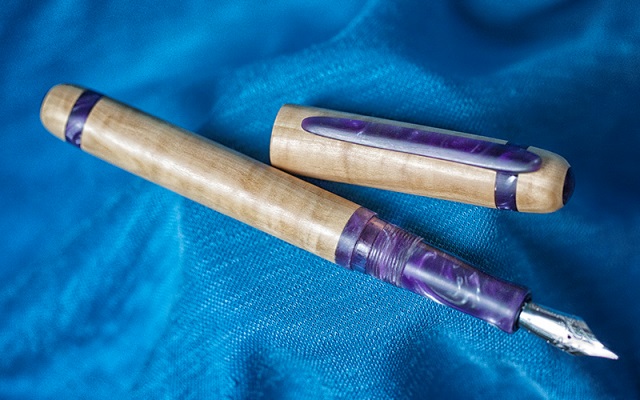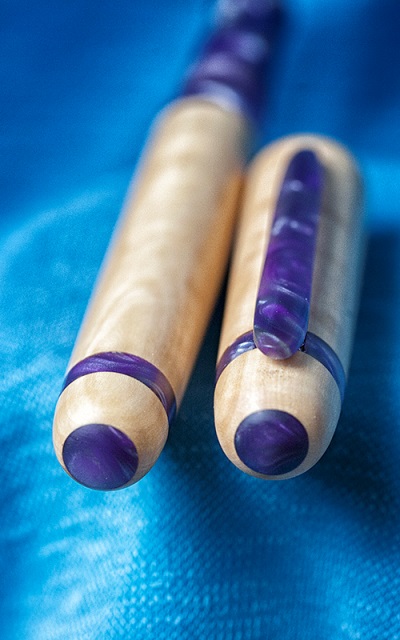 Last edited: