IAP Activities Manager
Staff member
Joined

Jul 5, 2009
Messages

8,589
Location
These are the second set of pens competing in the Pretty Wood Pen contest for SE 2020
Pick your top 3 favorites that will go to round 2 for the final selection.
Pen 1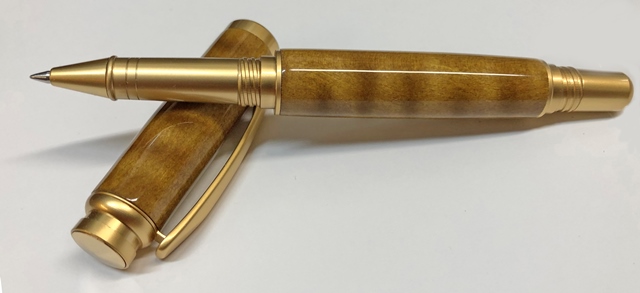 Pen 2
this is a piece of flame box elder burl.
Medium flex Heritance nib.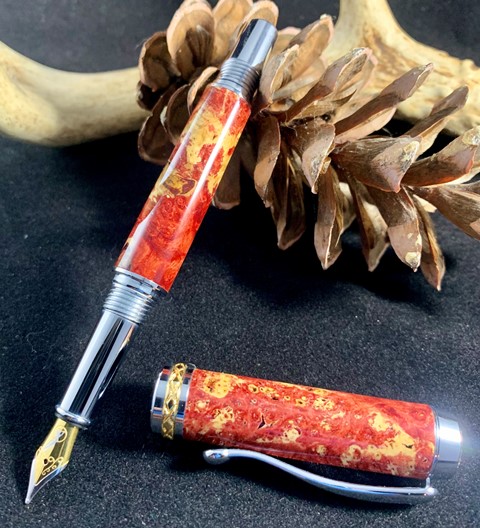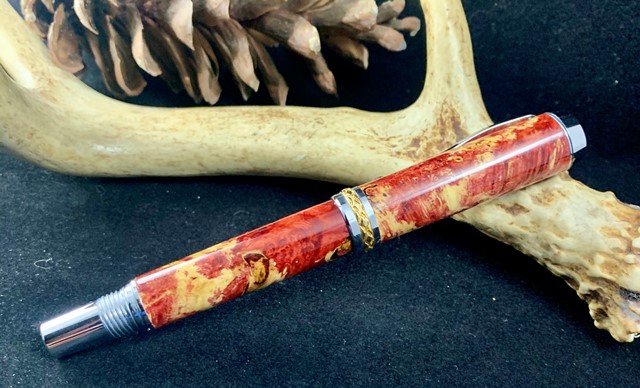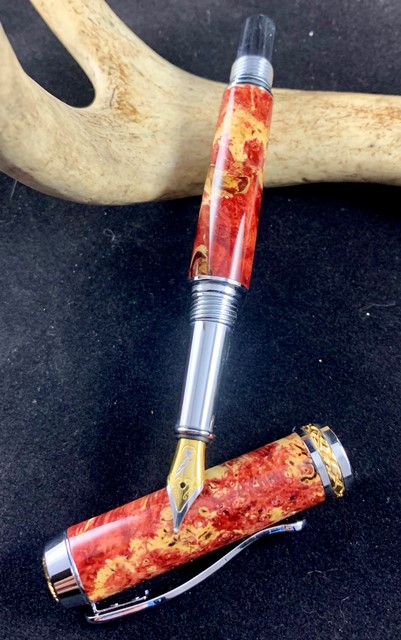 Pen 3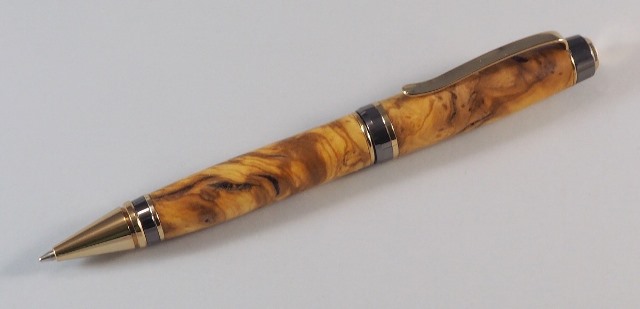 Pen 4
BHW Series 200 American Flat Top Dpuble Twist Rollerball Pen. The wood is Spalted Maple. The blank was sanded on the lathe up thru 2000 grit ANSI; then burnished with a soft cotton rag while spinning at ~ 2000 rpm. The finish is 2 coats of friction sanding sealer burnishing with 0000 steel wool after each coat, followed by 3 coats of friction polish, burnishing with a soft cotton rage between coats.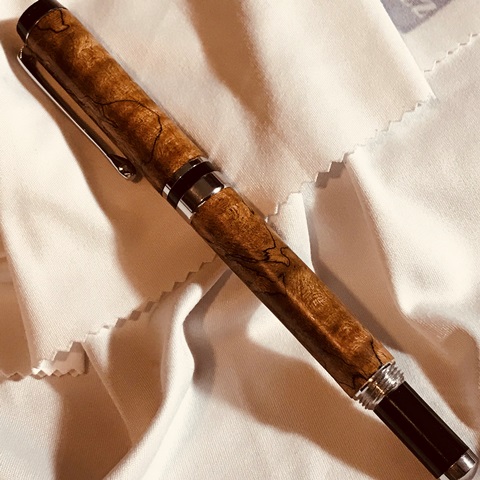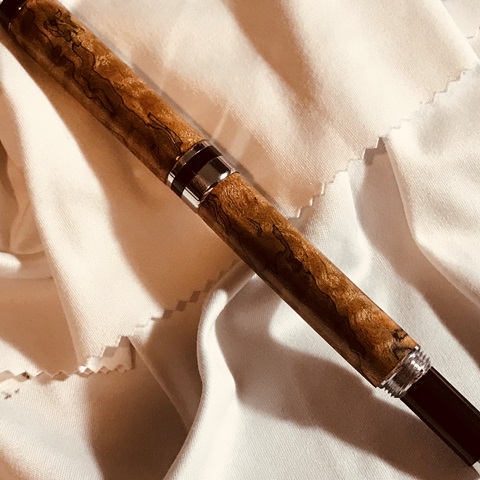 Pen 5
Wood: spalted maple
Pen: PSI Tec-7
Finish: CA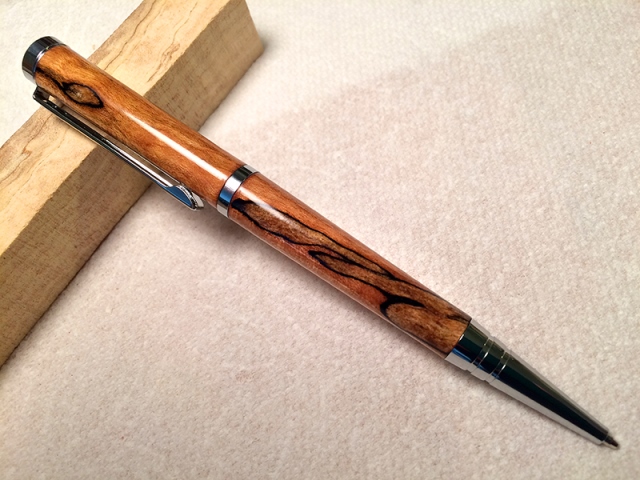 Pen 6
Bocote on a Majestic Jr. Antique Brass and Antique Pewter Rollerball
I used Glu Boost as the finish.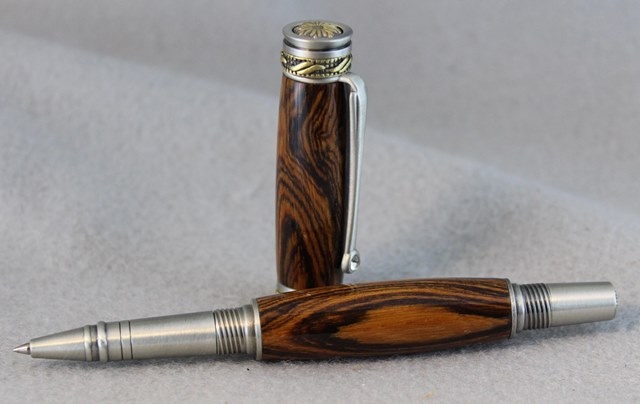 Pen 7
Wood is magnolia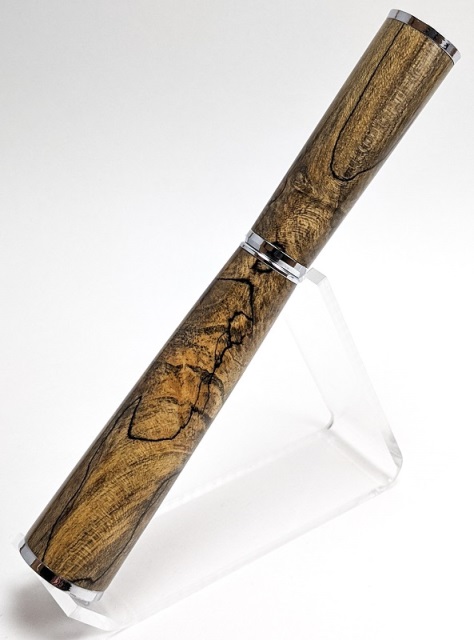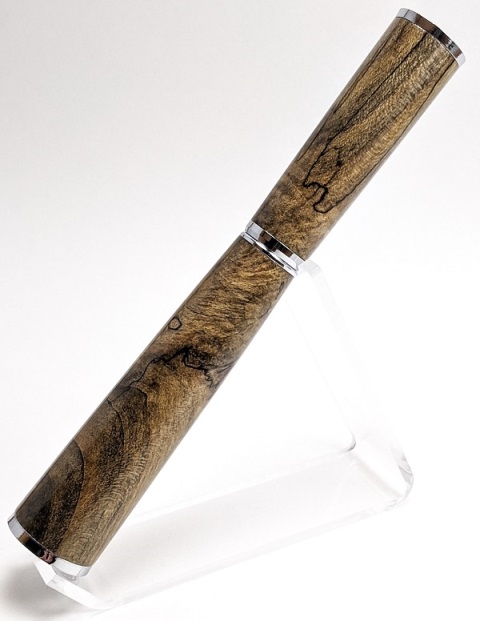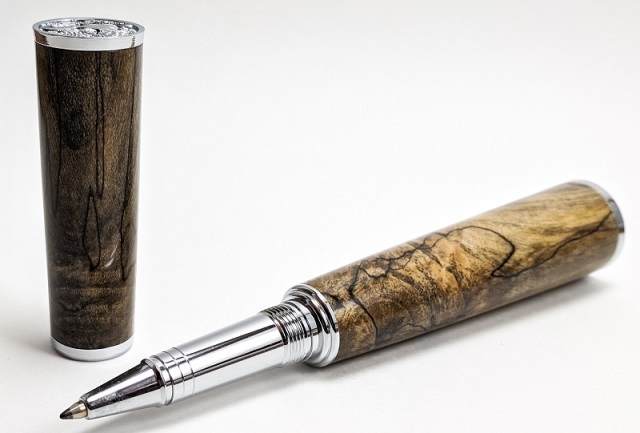 Pen 8
Wood is from my neighbor's live Red Bud tree that had a limb that was dead. I offered to remove it with the offer of making him a pen with the wood. All I could see of this wood was the bark as the limb was just slightly less than 1" in diameter. I suspected that the grain pattern would be unique but I was surprised and delighted at the results. My photography is limiting the beauty of this wood.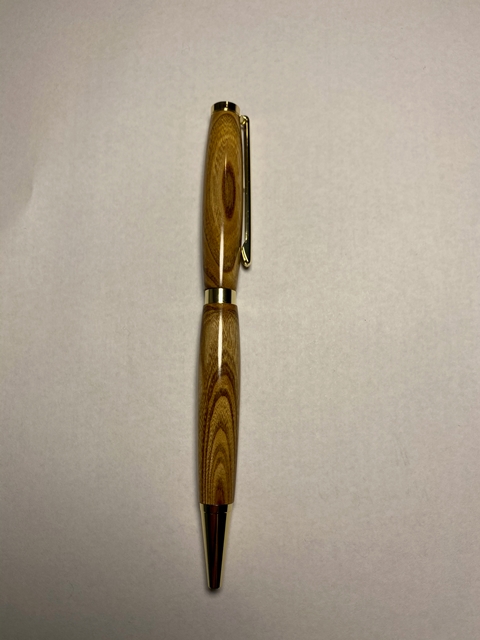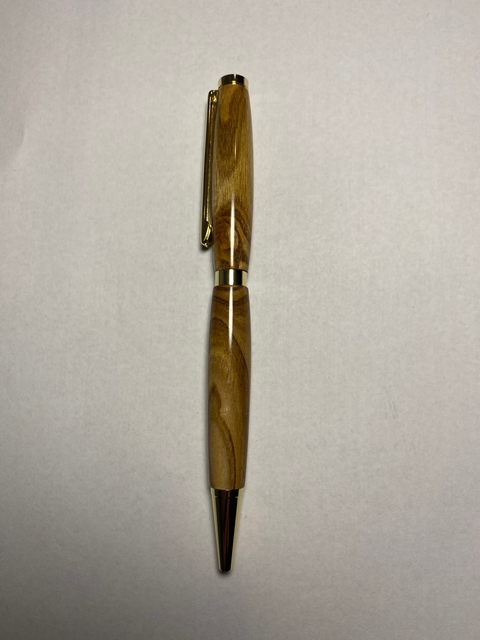 Pen 9
The wood is from a conifer tree belonging to the Pinus genus (aka pallet wood), but the exact species is unknown to me. Hardware is a nickel Blade, the pen is finished with GluBoost.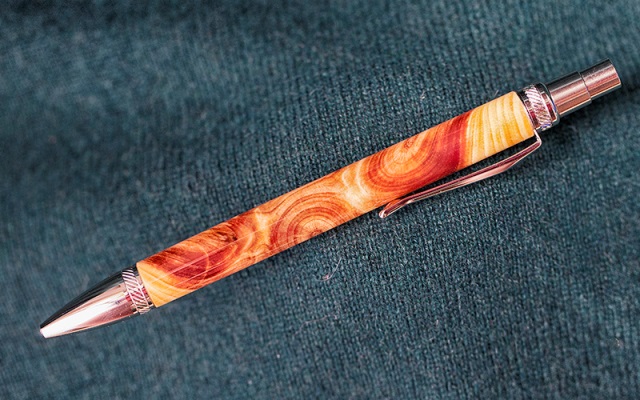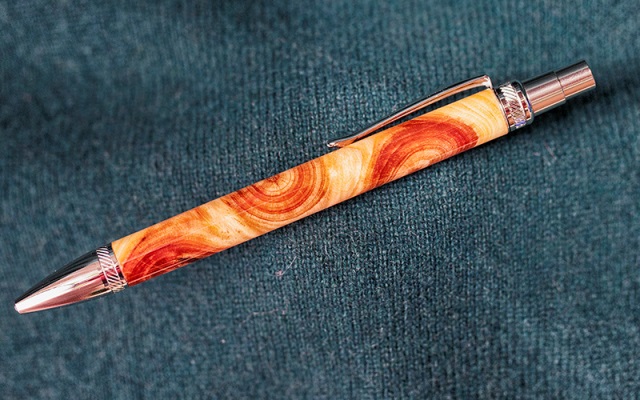 Pen 10
Zen rollerball with Chittum Burl.
It was finished with CA and Majic Juice.


Last edited: