IAP Activities Manager
Staff member
Joined

Jul 5, 2009
Messages

8,524
Location
i want to thank each of you that entered a pen there is some amazing talent represented here. I also want to thank our sponser Majk blanks for his support of the contests. First second and third prizes are blanks from MajK.
First prize is $125.00 worth of blanks,
Second place is $70.00 worth of blanks,
Third place is $60.00 worth of blanks
there is a 4th prize awarded on a random draw of the non winning entries.
You will need to vote for one pen only and you have some tough choices to make good luck to all of you that entered. The poll will close on February 23rd.
Pen 1
This is my third pen, I cast the blank myself with PR, and the pen is a Sierra Ball point pen.I finished it with CA finish. I've taken the photos myself with Dad's camera. I've called the pen Fire and Brimstone.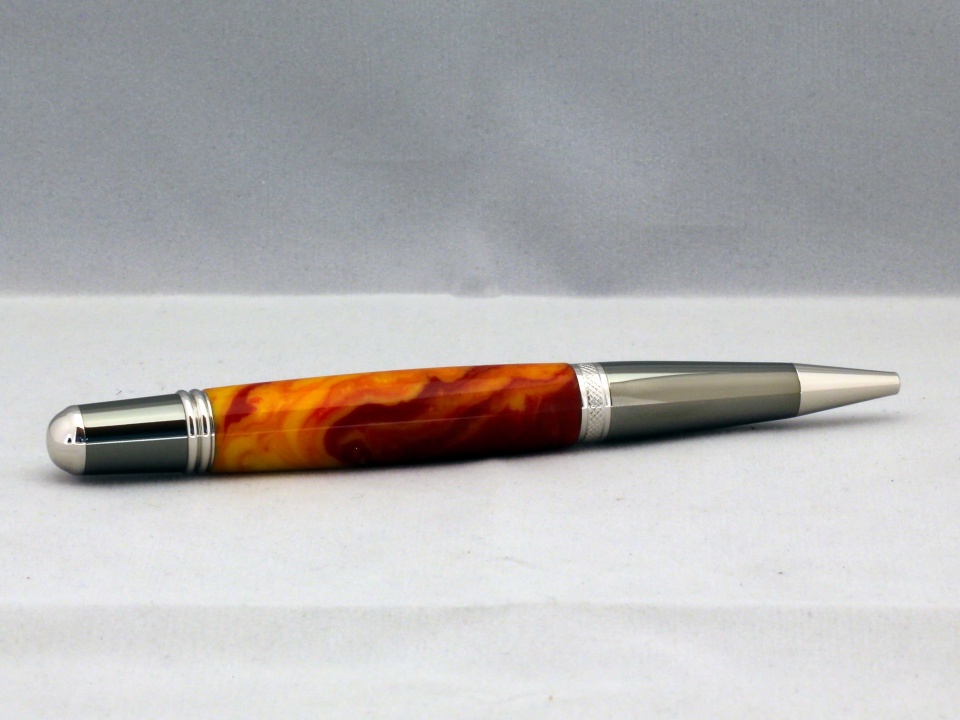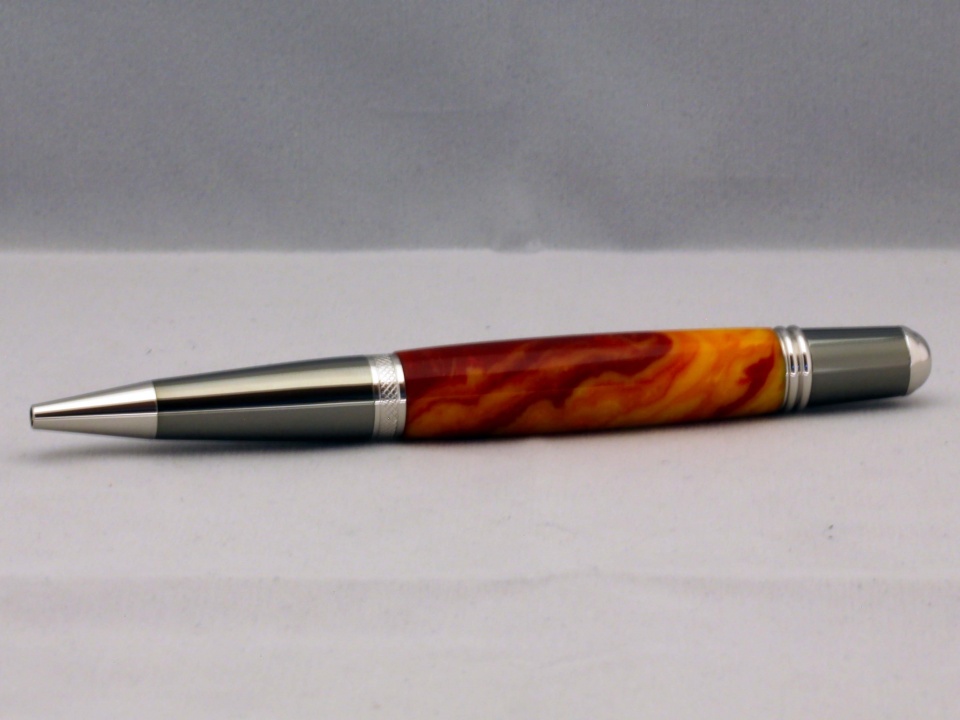 Pen 2
The pen is a chrome slimline made out of a turquoise acrylic. After I turned the pen I sanded it to 1000 grit paper. Then I wet sanded it with micro-mesh. Then I polished it with Plastx polish.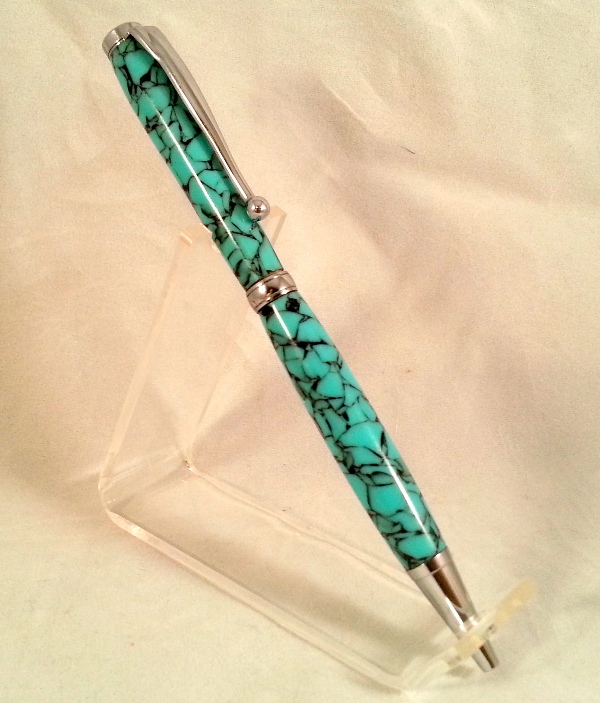 Pen 3
PSI Celtic Pen in Ancient Bog Oak with aluminum and basswood Celtic knot inlay. This is my first attempt at a Celtic knot, cut by hand on a miter box with a blank that was not square!. I learned a lot. I didn't want a glossy CA finish, I wanted a more natural finish, so I did BLO and CA with a wax topcoat. Thanks for looking.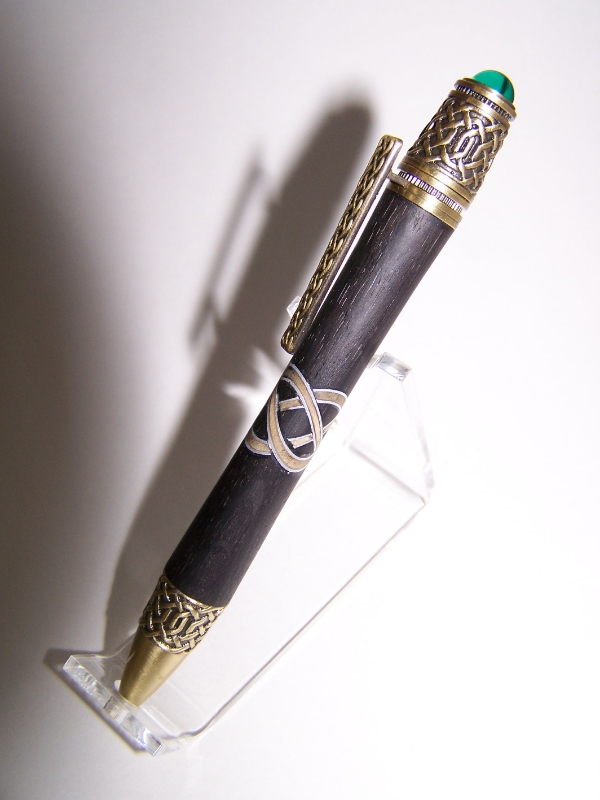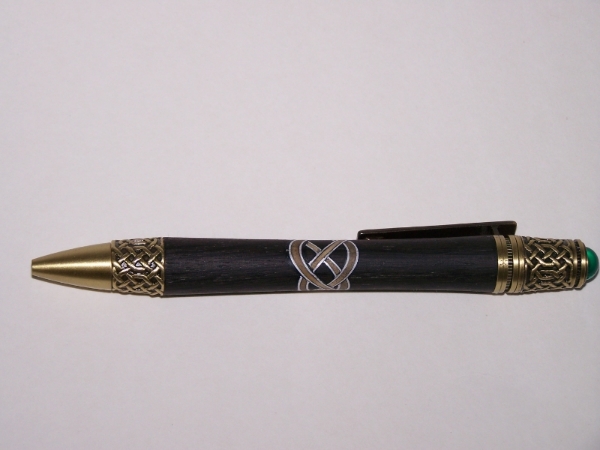 Pen 4
Today, I finished up my first shot at segmenting metal! The result is a sierra clothed in aluminum and cocobolo.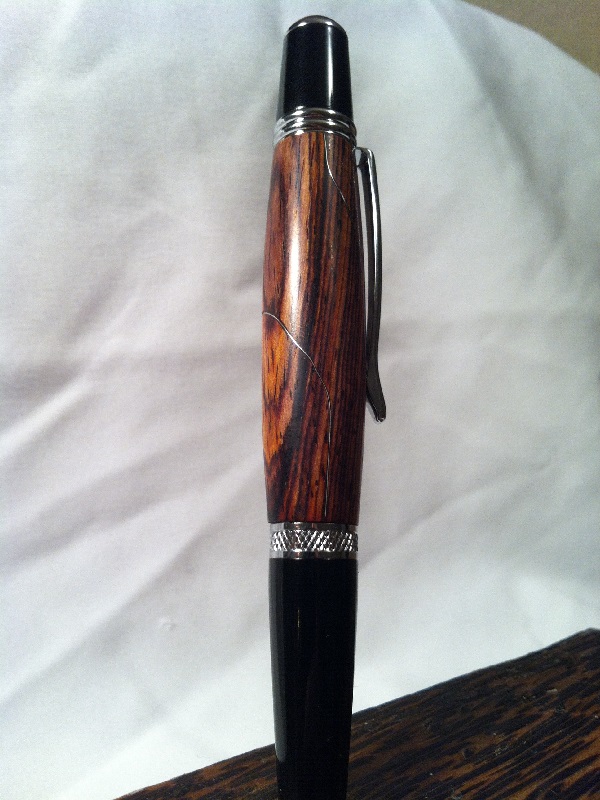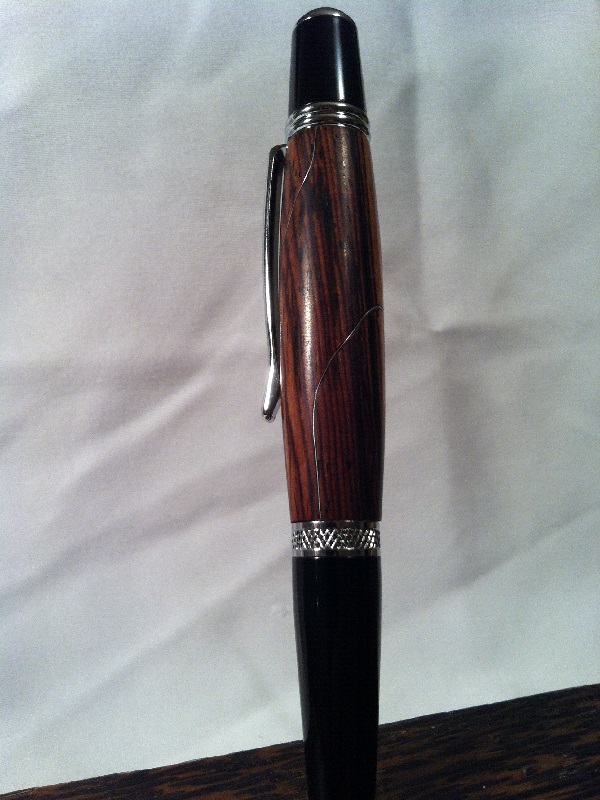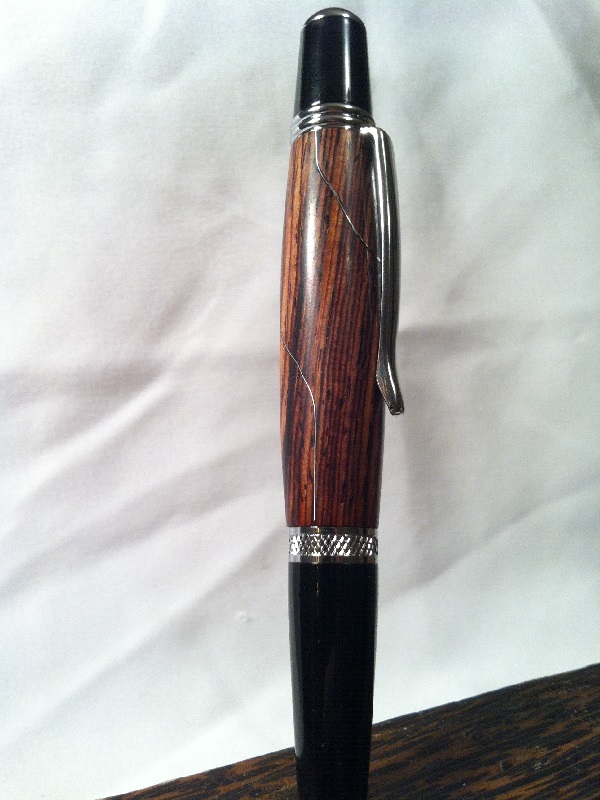 Pen 5
This pen is made by simplest hardware: 7 millimeters "slimline". I took European oak and maple. I chosen chess style because it's very modern and popular today. My wooden pen has got elegant and convenient form for writing. I've got many creative ideas and I promise to show you! Thank you for your attention.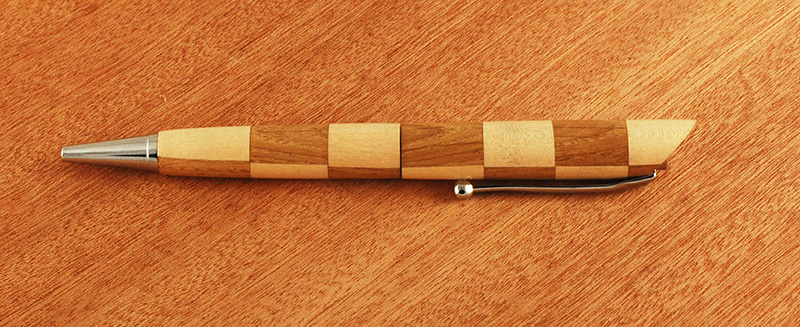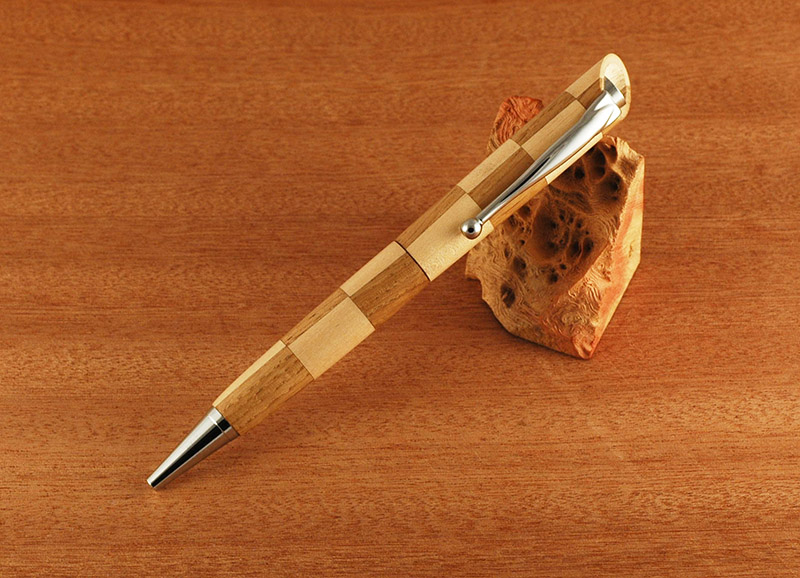 Pen 6
segmented polaris pen made of poplar purple heart, bloodwood, and walnut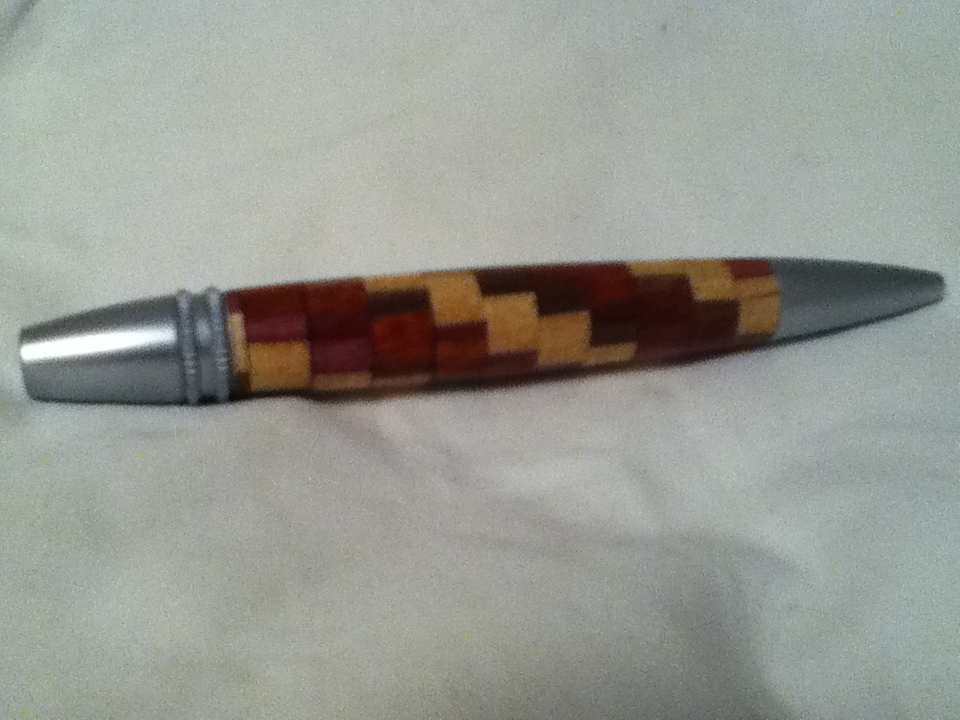 Pen 7
Black chrome cigar with gift blank of Russian Olivewood burl with red and gold casting.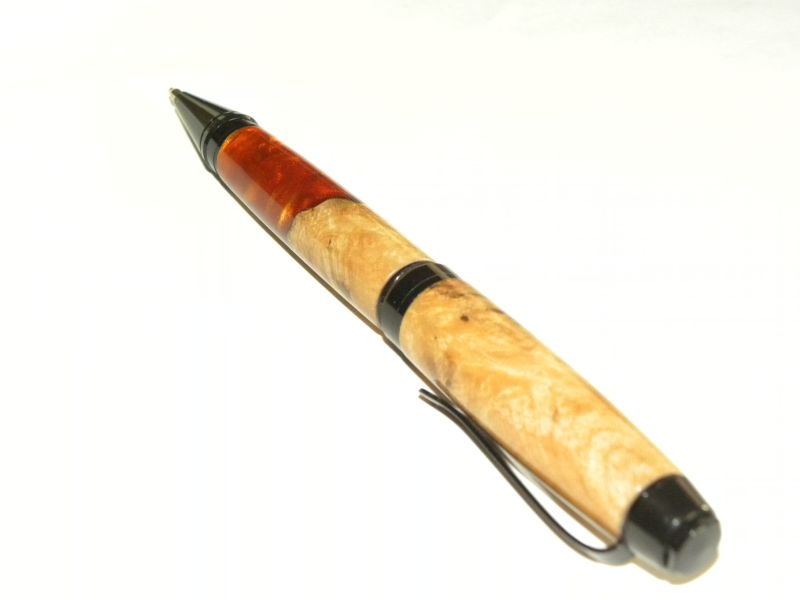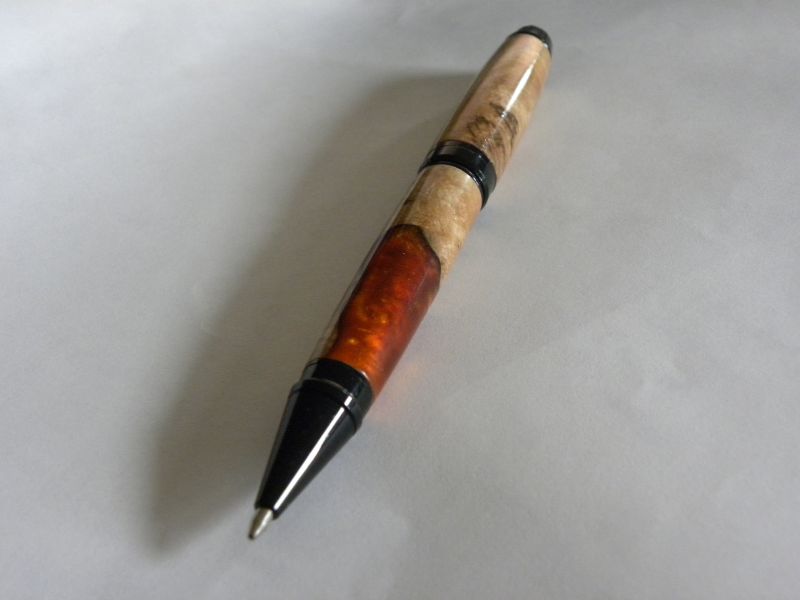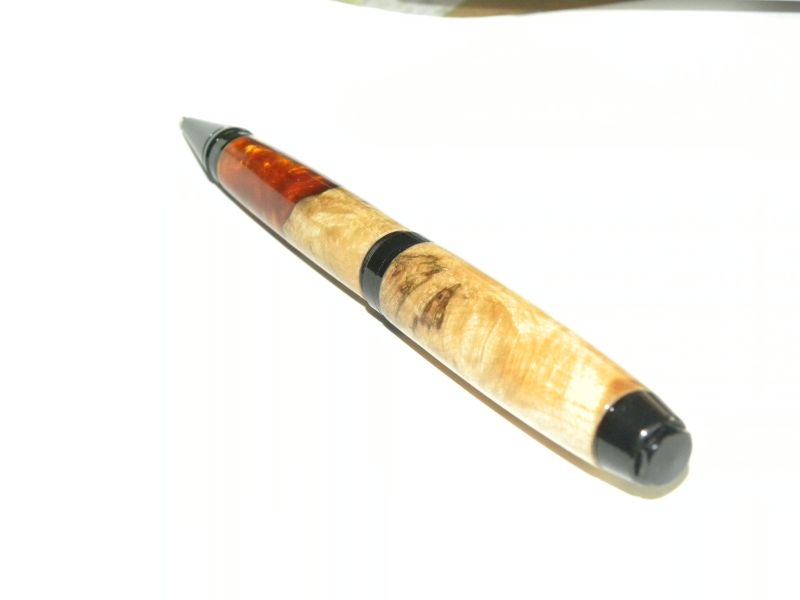 Pen 8
This is a Celtic Knot made with Hickory and Maple put on a Slimline Pen kit.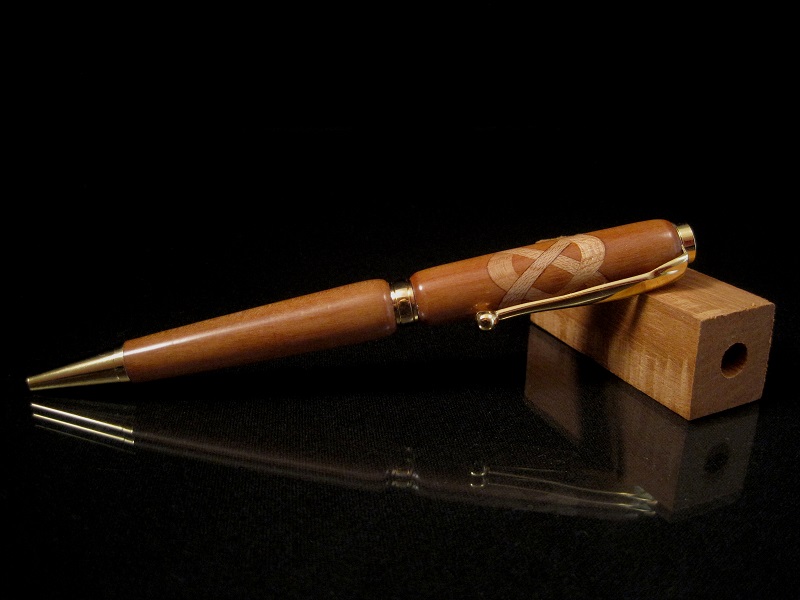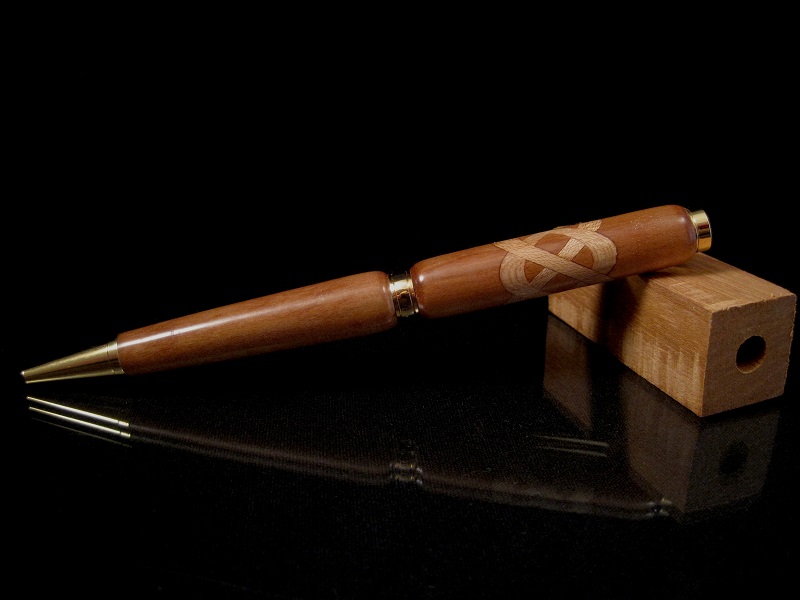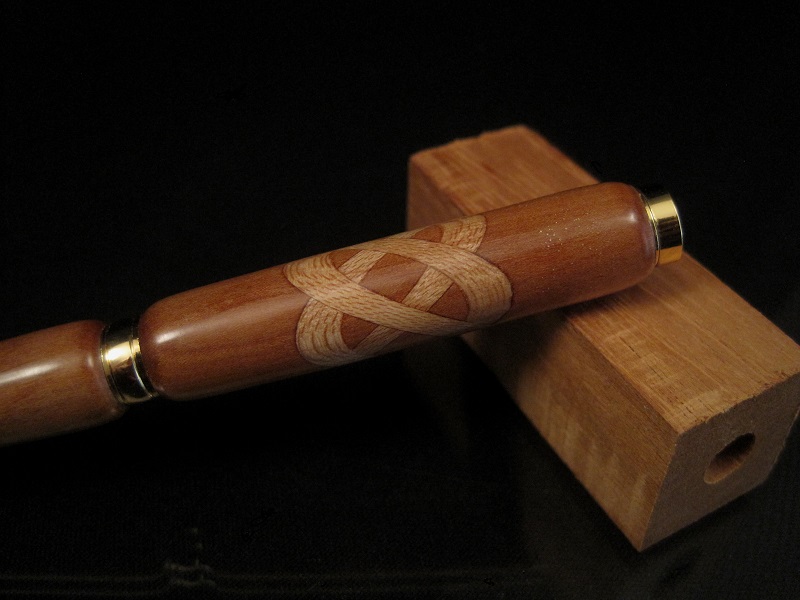 Pen 9
dyed wood on a gatsby pen kit....next year allow rollerballs!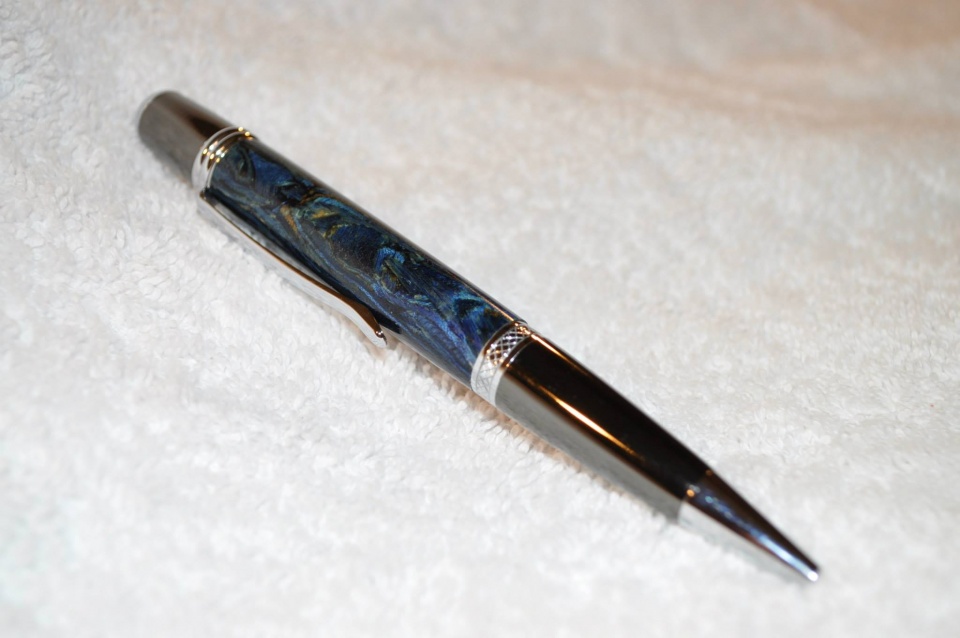 Last edited: