Joined

Mar 4, 2005
Messages

8,100
Location
This year we had 8 entries in the Antler, Horn and Bone contest. Therefore, we will have
ONLY ONE ROUND
of voting to select the winner.
This year the voting will be different than prior years.
You may vote for as many or as few of the entries as you wish.
Voting will last for 72 hours (3 days) from the time I get the poll is posted.
Good luck to all the entrants. All deserve to win, but only three will walk with prizes and only 1 with the title "BEST ANTLER, HORN and BONE PEN". The prizes for this contest are:
[FONT=&quot]1st place --- [/FONT]
El Mostro GC #1 $50 woodturningz #3 $25 Turn Tex- $25
[FONT=&quot]2nd place--- [/FONT]
Satilite City #3 $25 woodturningz #4 $25 alumilite #5 -$20[FONT=&quot]
[/FONT]
[FONT=&quot]3rd place---[/FONT]
Classic Nib 13 $25 Bear Tooth woods #1 $25
So, without further ado, here are the 8 entries.
#1 - Antler and Turquoise on a Diplomat kit.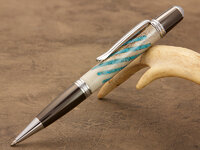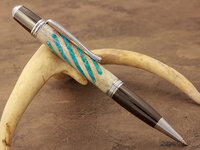 #2 - Stabilized and dyed moose antler on a gun metal PSI executive.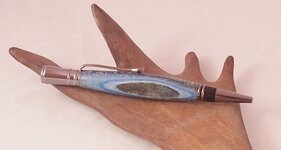 #3 - Cambridge Hybrid Roller Ball – Ti Gold & Sterling Silver – Buffalo Horn This beautiful Buffalo Horn dresses up this Ti Gold & Sterling Silver Cambridge nicely. The buffalo horn was acquired from a local knife manufacturer. I think it looks much better as a fine writing instrument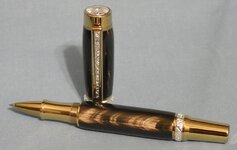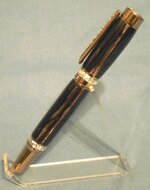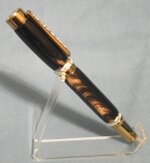 #4 - This is a slime line deer antler pen. The plating is Rhodium and I used a fairly thin piece of antler because the 7mm tube size is often not enough to get through a larger blank's inner core (too soft). It is finished with 4 coats of thin CA and sanded/buffed to give it a shine.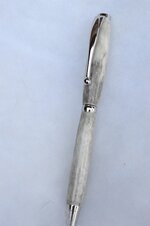 #5 - This is "simplicity", the pen kit is a simple fancy chrome slimline and the blanks are of a white tail deer shot here in Georgia. Can't get much simpler than that.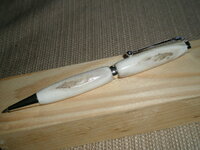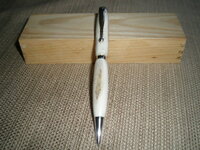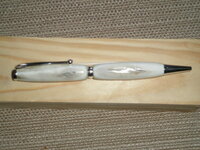 #6 - The pen is comprised of chrome Zen rollerball components matched with a whitetail deer blank. The length of tube provide for great variations in coloration throughout the blank. I added on 11 blue bands in honor of the IAP's 11th anniversary.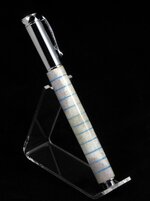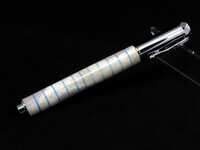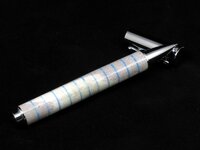 #7 - Whitetail deer antler on a new series rollerball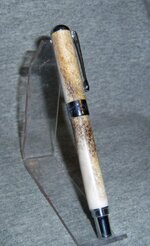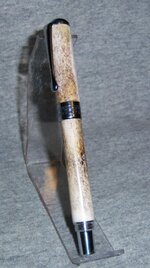 #8 - This Newport kit is dressed in deer antler and redheart. I left a little rough bark for effect. This was the first time I tried turning antler.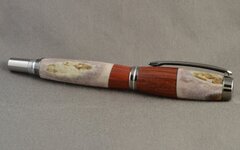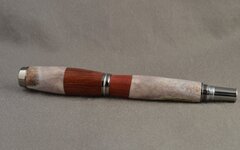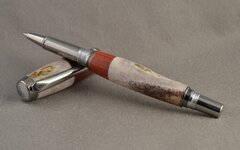 Good luck to all the entrants.
[FONT=&quot]
[/FONT]
Last edited: