Joined

May 17, 2015
Messages

891
Location
I have a bunch of large blue vintage cellulose acetate tubes, which aren't usable for the normal size pens I make, so I figured I should try to use some of them. I designed this pen around a bock 380 nib (#8 size). This pen has 13mm cap threads, which is still on the narrower side for a #8 nib, but I wanted to be able to use the vintage material for the cap too, so the barrel needed to be as slim as possible. Due to being tubes, I had to use black acrylic as finials. The cap finial just has a small plug of acrylic, but the barrel needed a long acrylic finial, otherwise the taper would have cut through the cellulose tube. Trim is argentium silver. Over all length is about 5.25".
Here is a video as well.
John Albert shared a post on Instagram: "A slim(ish) pen (as far as pens with #8 nibs go) made from vintage blue cellulose acetate and black acrylic, with Argentium silver trim. Cut for a bock 380 nib. Converter or eye dropper fill. If you like practical sized pens, vintage materials, and have...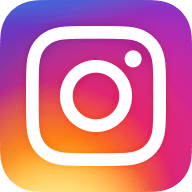 www.instagram.com