Hi all, It's that time of year when I clean out my shop and realize I have accumulated more material than I could ever possibly hope to turn. So I'm posting some of it for sale in the hopes others may get it turned more quickly than I can. This is vintage cellulose acetate from the 1930s-1950s, manufactured in Le Mans, France. It was used on many of the big pen brands of the day--Conway Stewart, Waterman, etc. Lots of threads here about it. This stuff really shines up nice, looks great when polished, and is getting harder and harder to find.
These particular rods are 12mm in outer diameter (+/- 0.15mm or so--some are slightly smaller, some slightly larger than 12mm). The inner diameter is roughly 8mm. These work great for pens that take 8-9mm tubes. At the very end of the thread is a series of Berlin clicks that I made using vintage acetate that is the same diameter as this. (Aside from the green lines, the pens posted below are different patterns than the ones I have for sale. You can see some of the ones I have for sale on finished pens in my
flickr album
, though.) These are also great on the executive kit. Many others that they will fit on.
Prices below. Shipping at cost--USPS priority flat rate. The order they are listed corresponds to the photos that follow and the description should make it pretty clear which is which. If anyone wants to buy the whole bundle, I'll discount it to $290
and
I will cover shipping. If you're interested in any of this, claim it below and then send me a message with your paypal info, and I'll send you an invoice. I'm about to leave for a work trip so I won't be able to package anything up and ship until this weekend.
Burgundy/Red Marble: ALLL SOLD)
- Roughly 7 inches long (7 available
)
- $11
- Roughly 6 inches long (1 available) - $8
Green Lined: (
ALL
SOLD
)
- Roughly 8 inches long (4 available) - $14
- Roughly 7 inches long (3 available) - $12
- Roughly 6 inches long (1 available) - $9
Green Marble: (ALL SOLD)
- Roughly 8 inches long (3 available -
ALL SOLD
) - $13
- Roughly 7 inches long (3 available) - $11
- Roughly 6 inches long (2 available) - $8
Bright Blue Marble (
ALL SOLD
):
- Roughly 8 inches long (3 available) - $15
- Roughly 6.5 inches long (1 available) - $10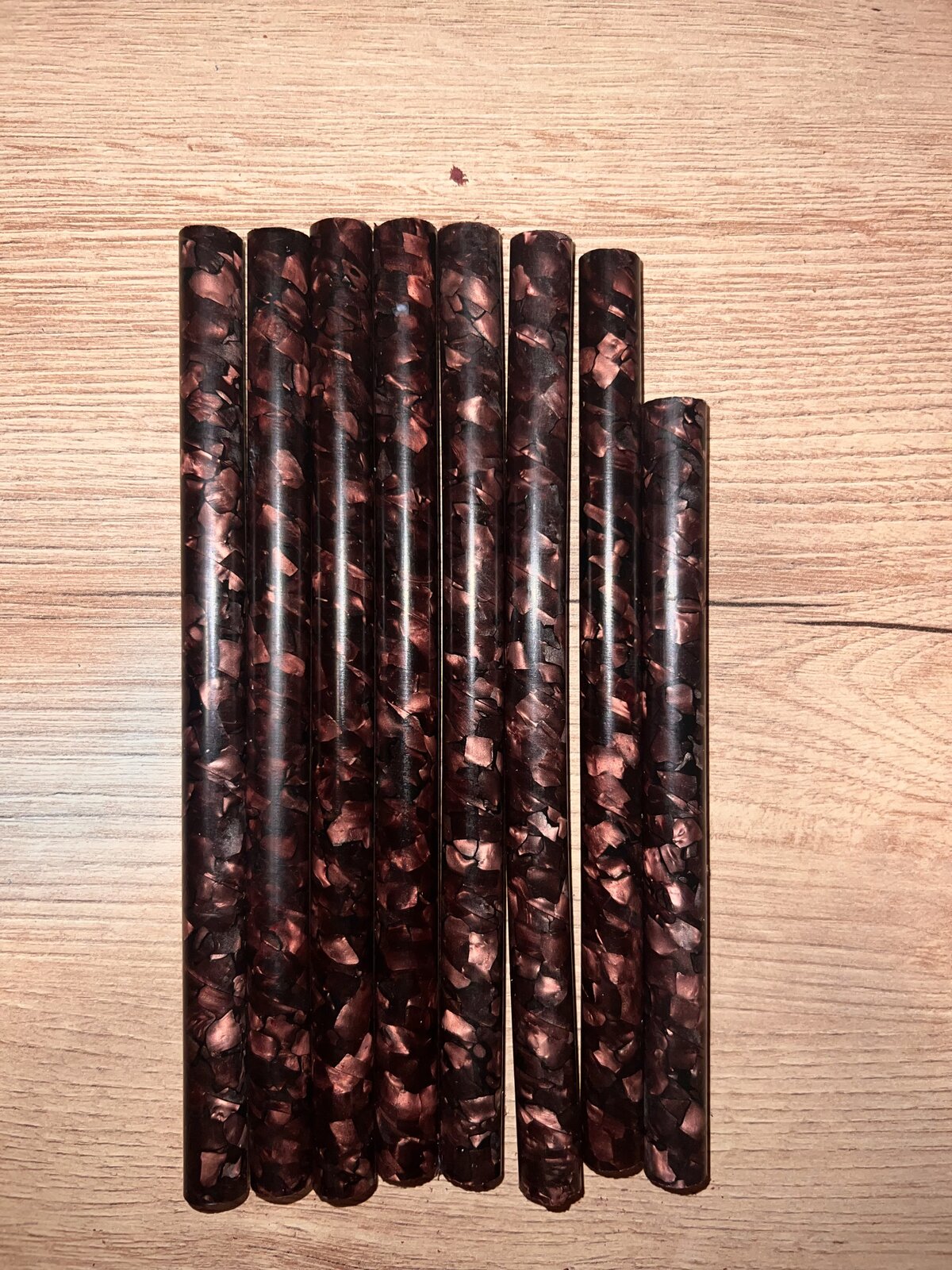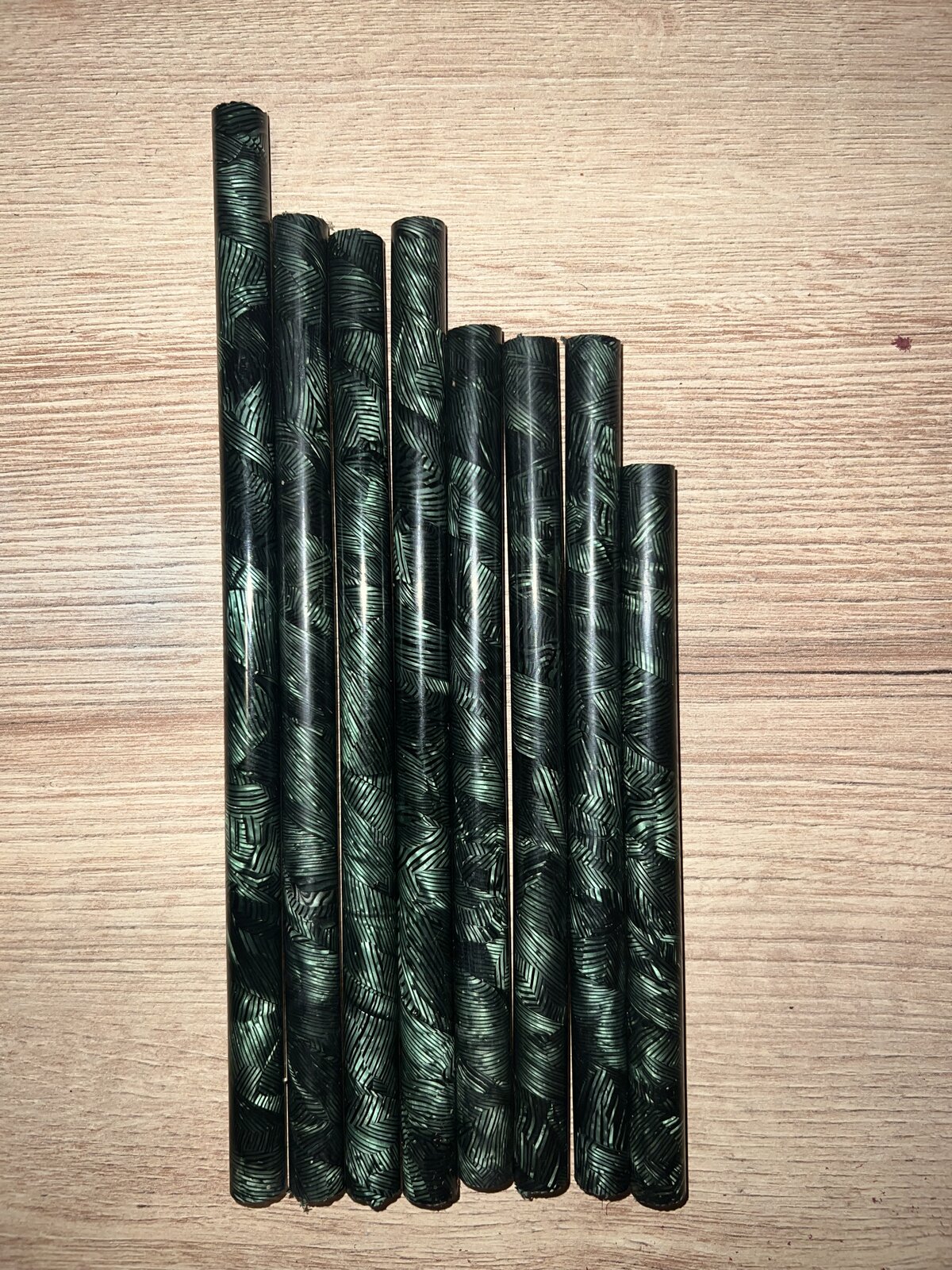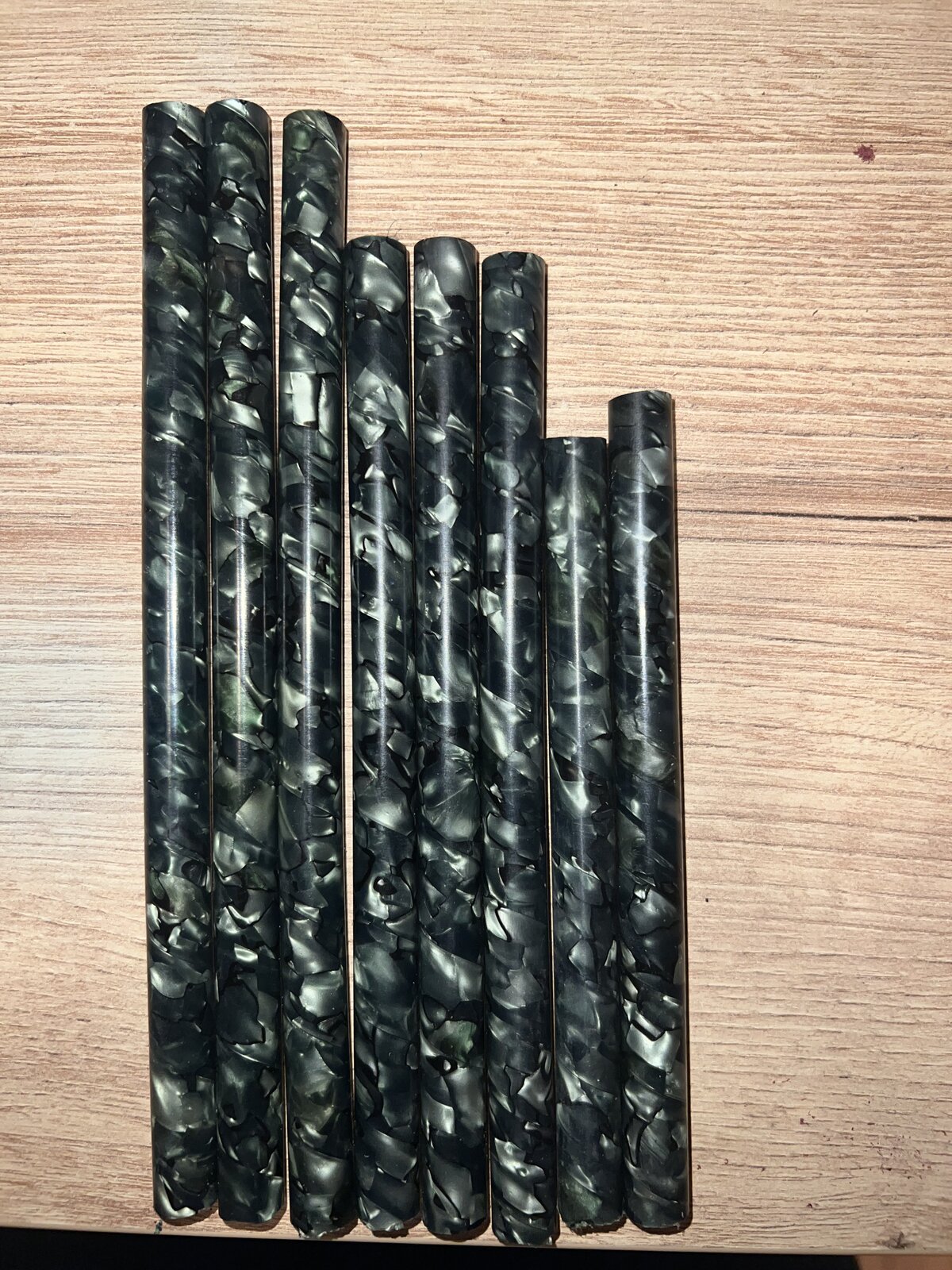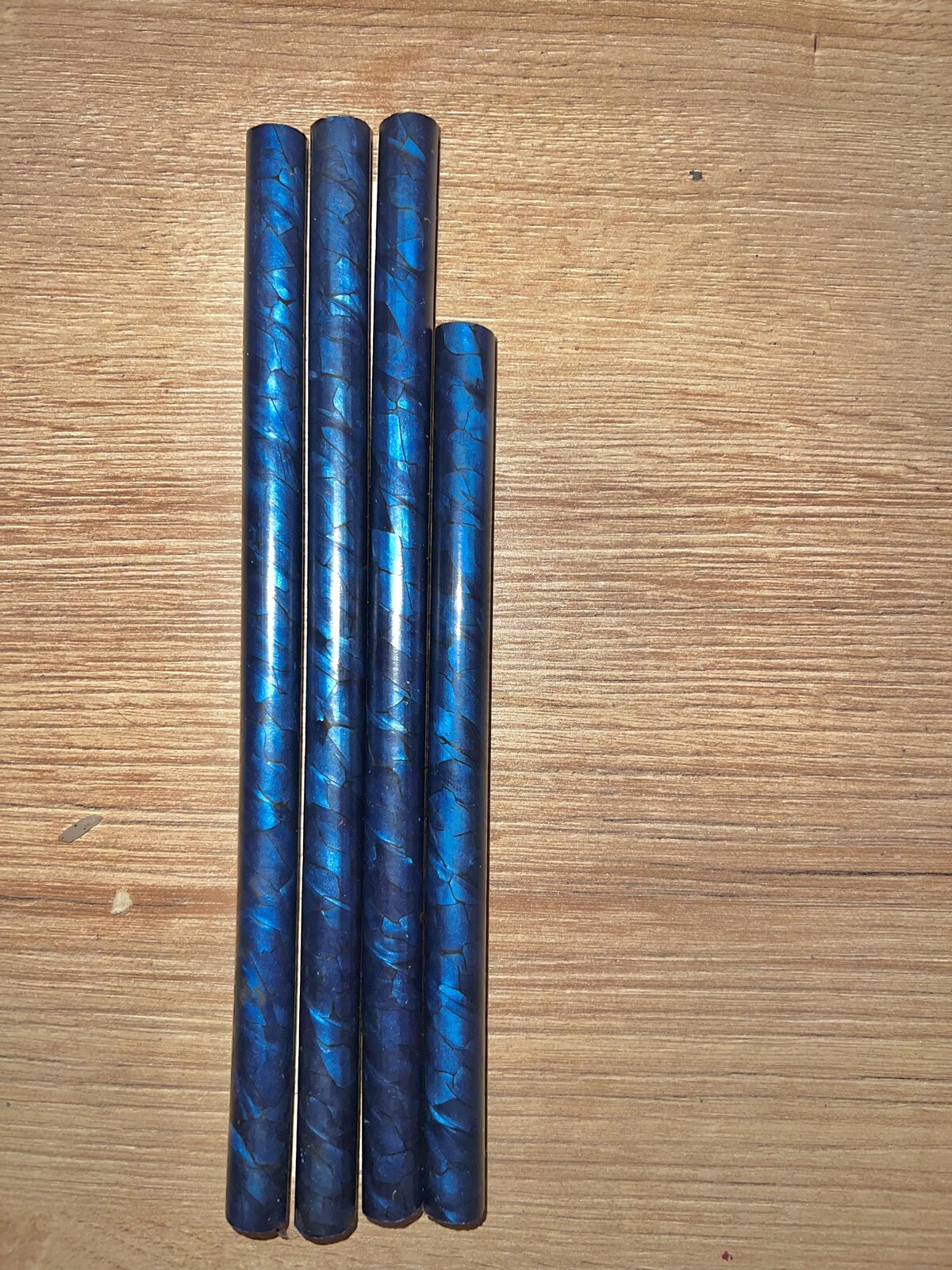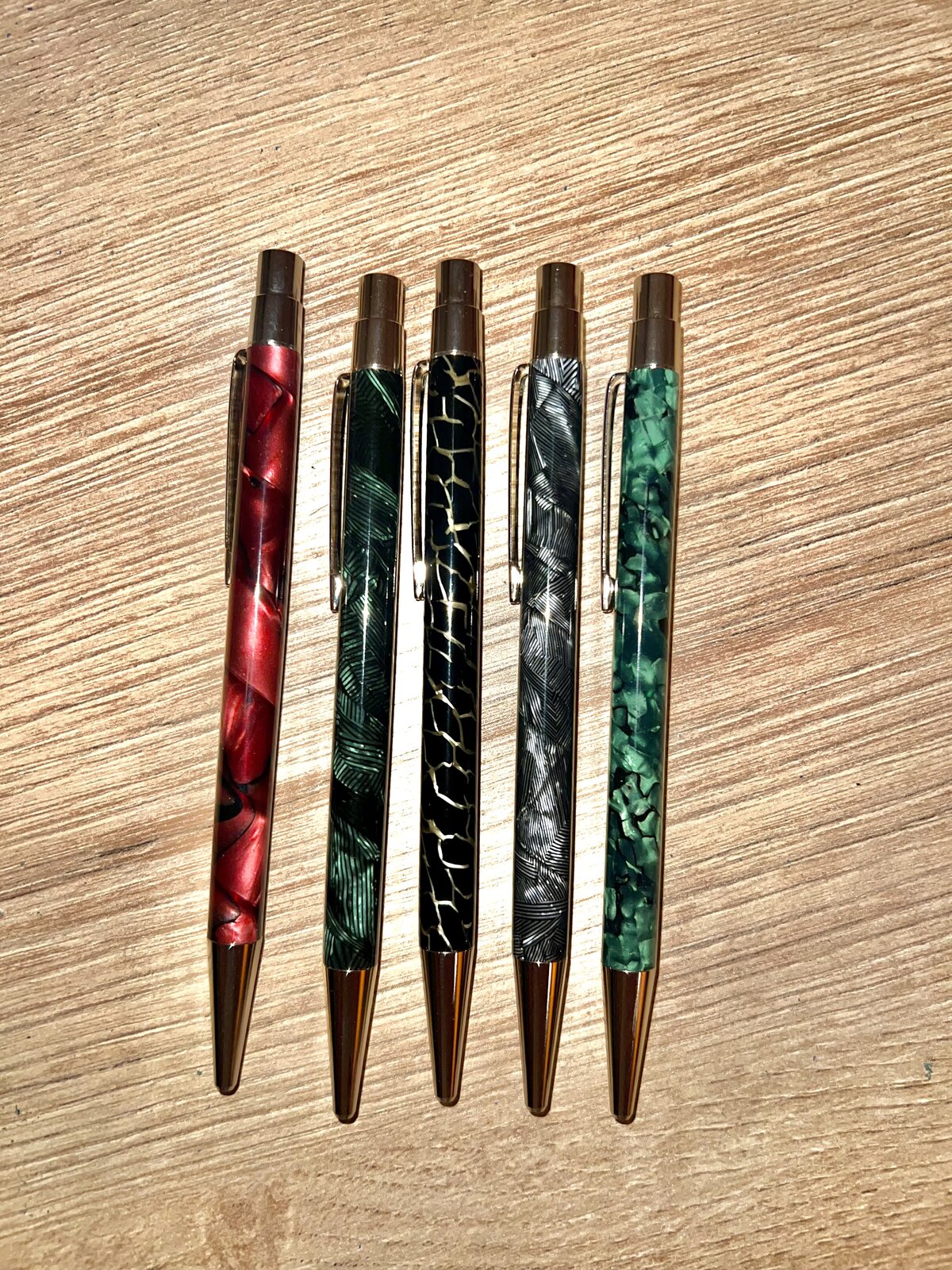 Last edited: