Joined

Mar 15, 2020
Messages

117
Location
Hello All,
Will be selling some of my wood blanks. Shipping will be $8.95 per set and if you buy more than one set shipping will be no more than $15.
Prices are for the entire set. Will see all for $425 with shipping included.
Please claim in thread and then I will send a message for shipping.
Lot 1) Knife Scales: 2 african blackwood, yellow box burl, 2 cocobolo, bloodwood, amboyna burl, brown mallee burl. $50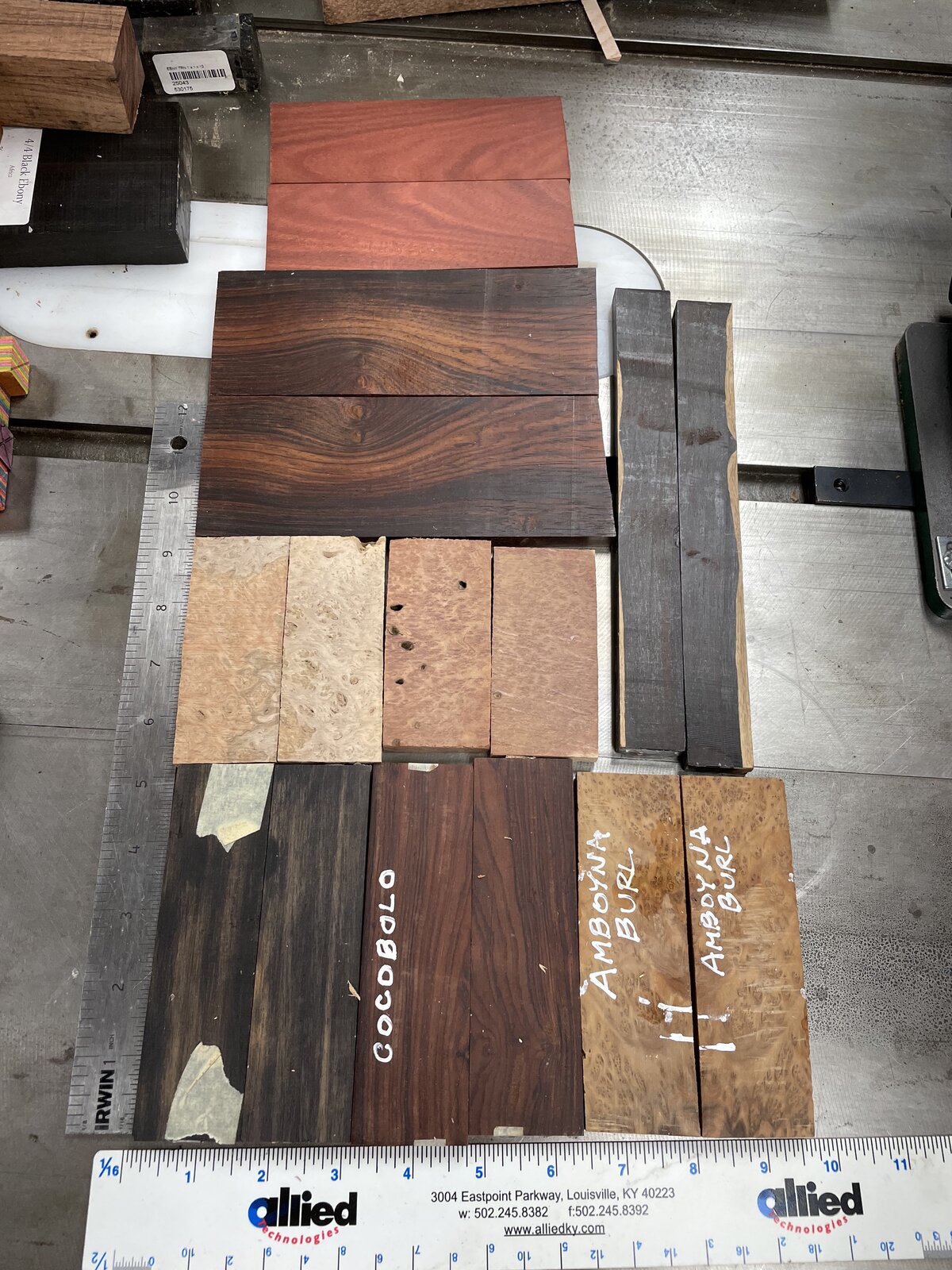 Lot 2) Pen Blanks: Rosewood, Leopard Wood, 2 Afzilia, Hawthorne, Tiger Padauk, Macadamia Nut. $15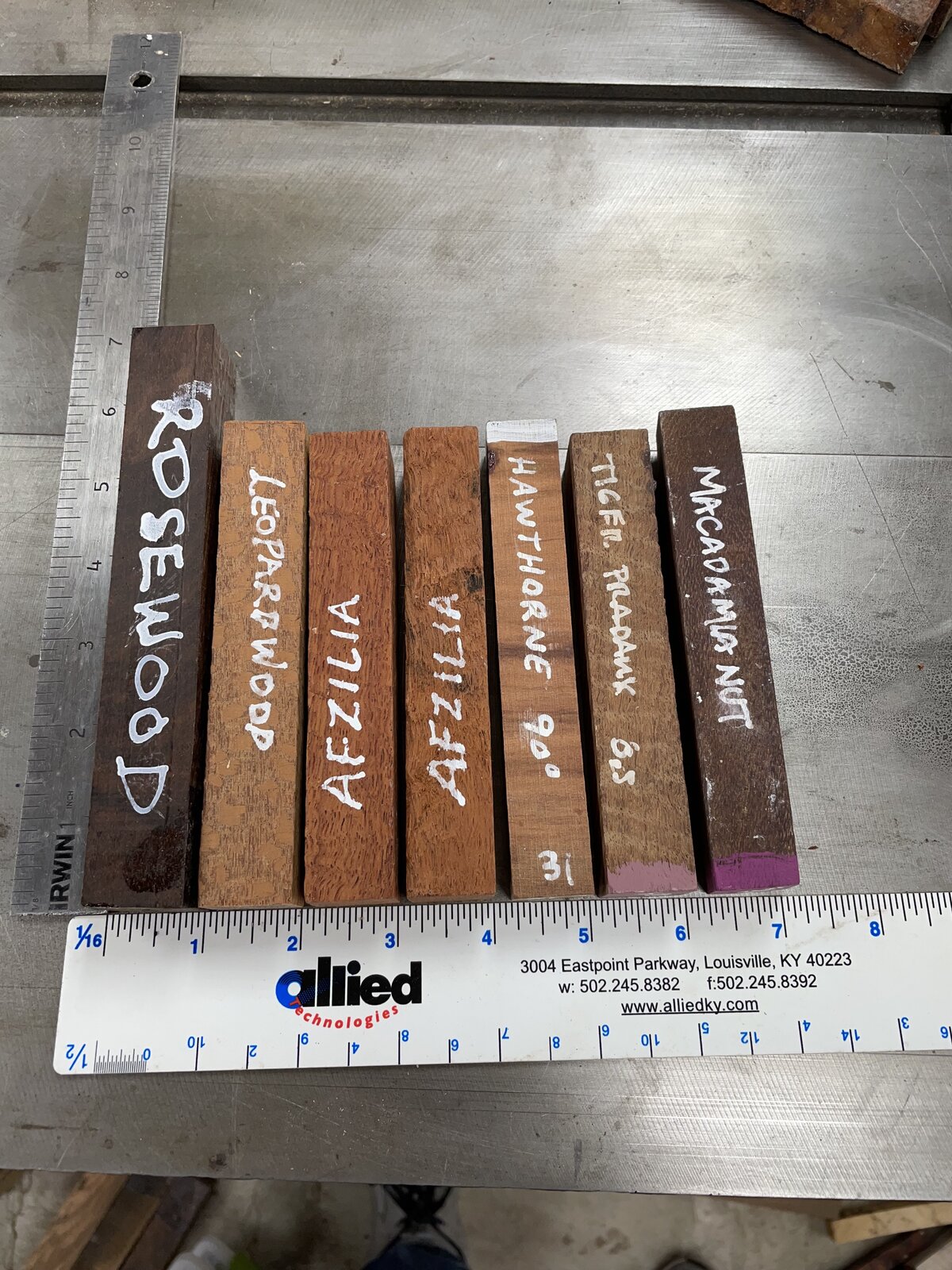 Lot 3) Pen Blanks: 4 Spalted Fire Stained Black Magnolia Blanks $25 (sold)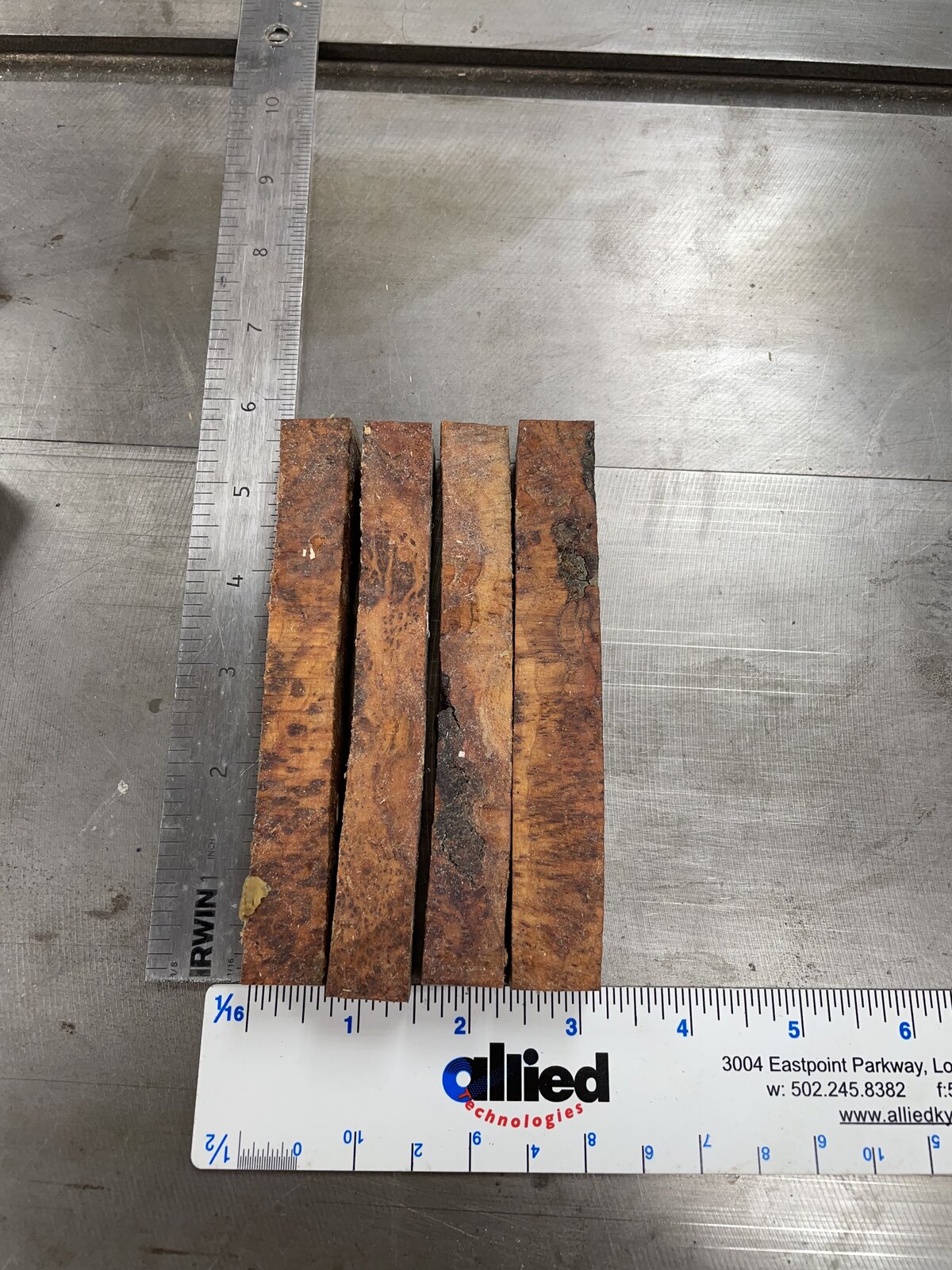 Lot 4) Miscellaneous 12 dyed burl blanks. At least 4 inches long $55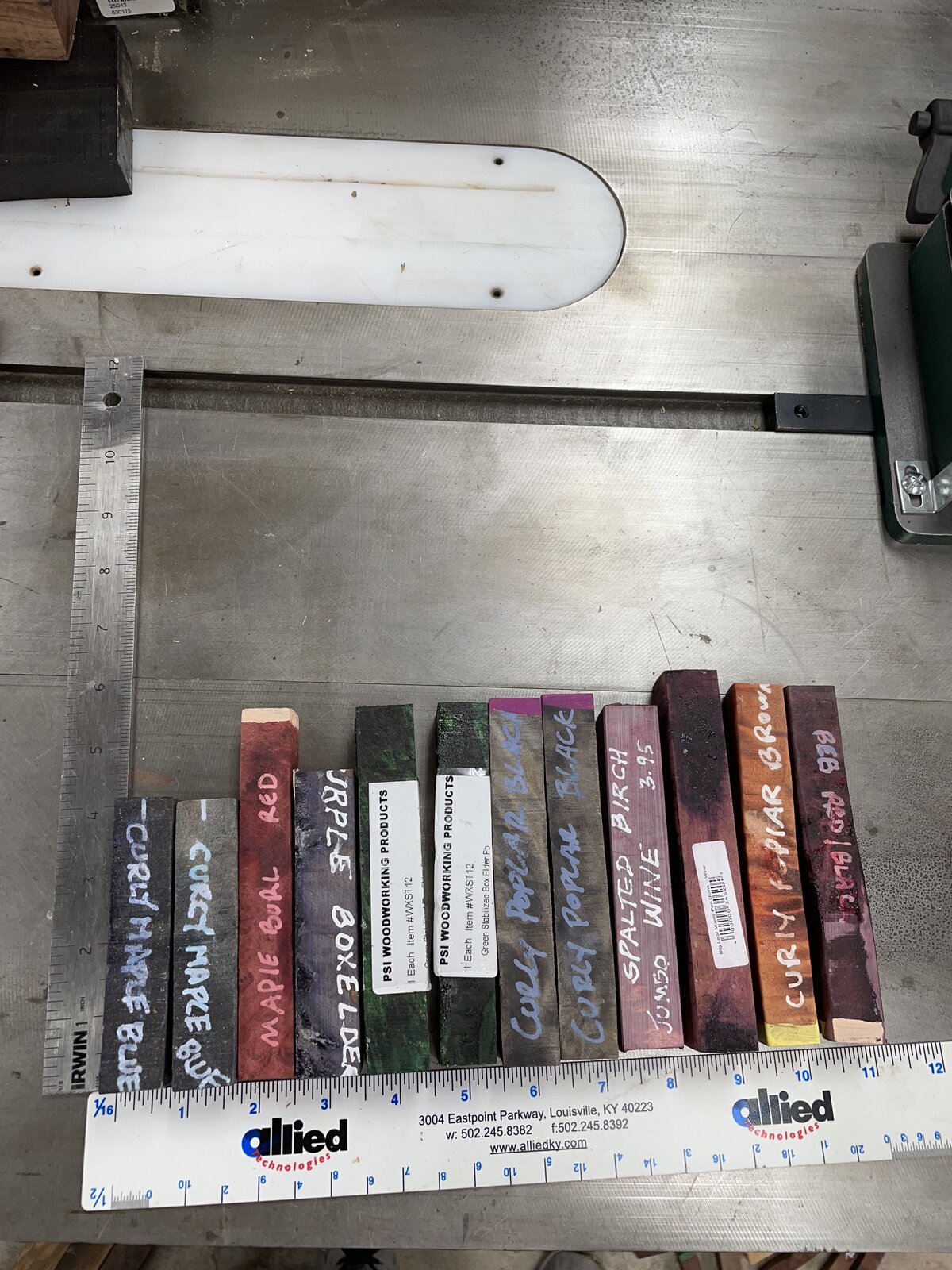 Lot 5) Spectraply Pen Blanks various sizes: $20 (sold)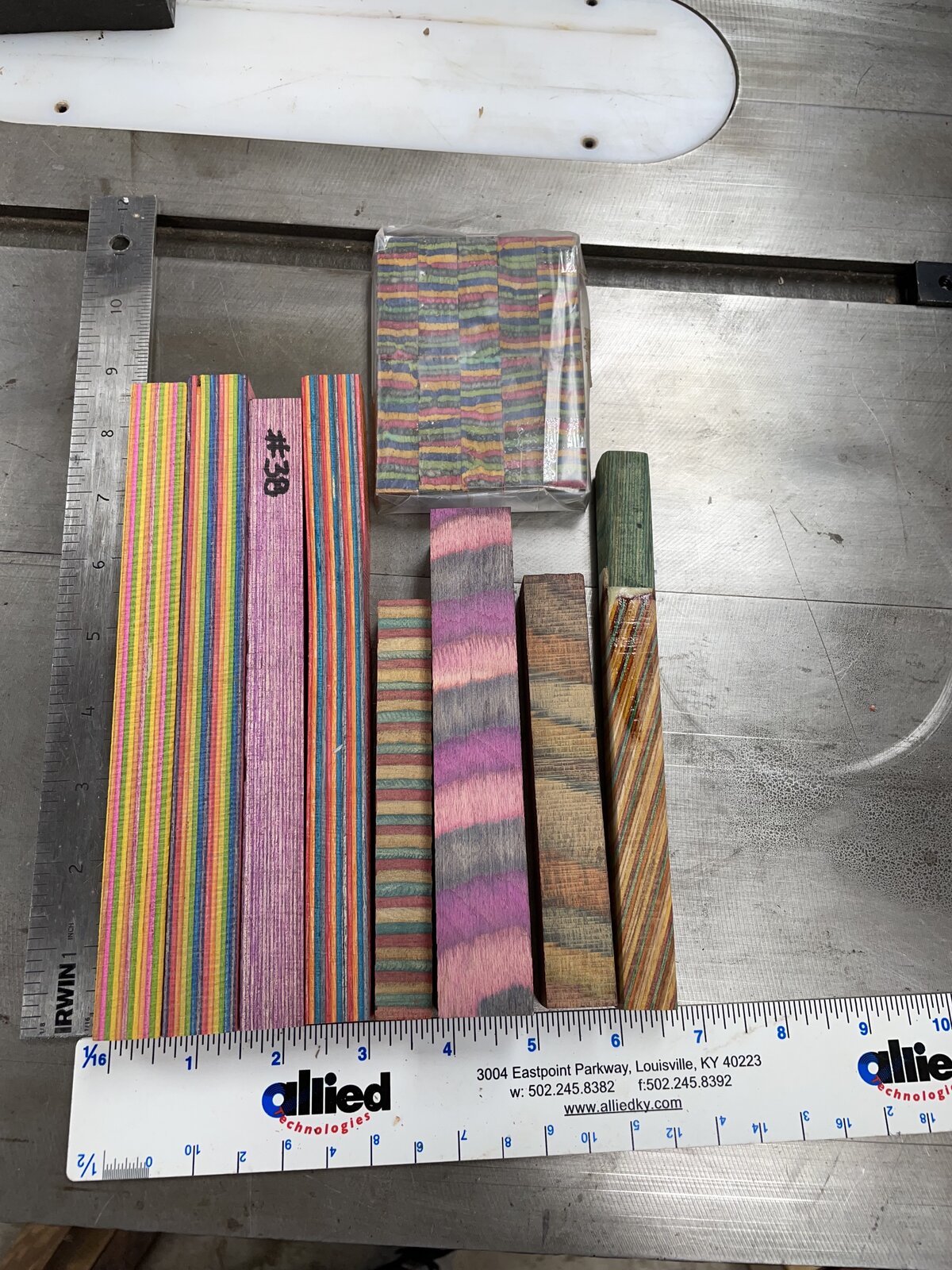 Lot 6) 3 corrugata burl, 3 x-cut spalted hackberry (Unstabilized), 1 Amboyna Burl: $42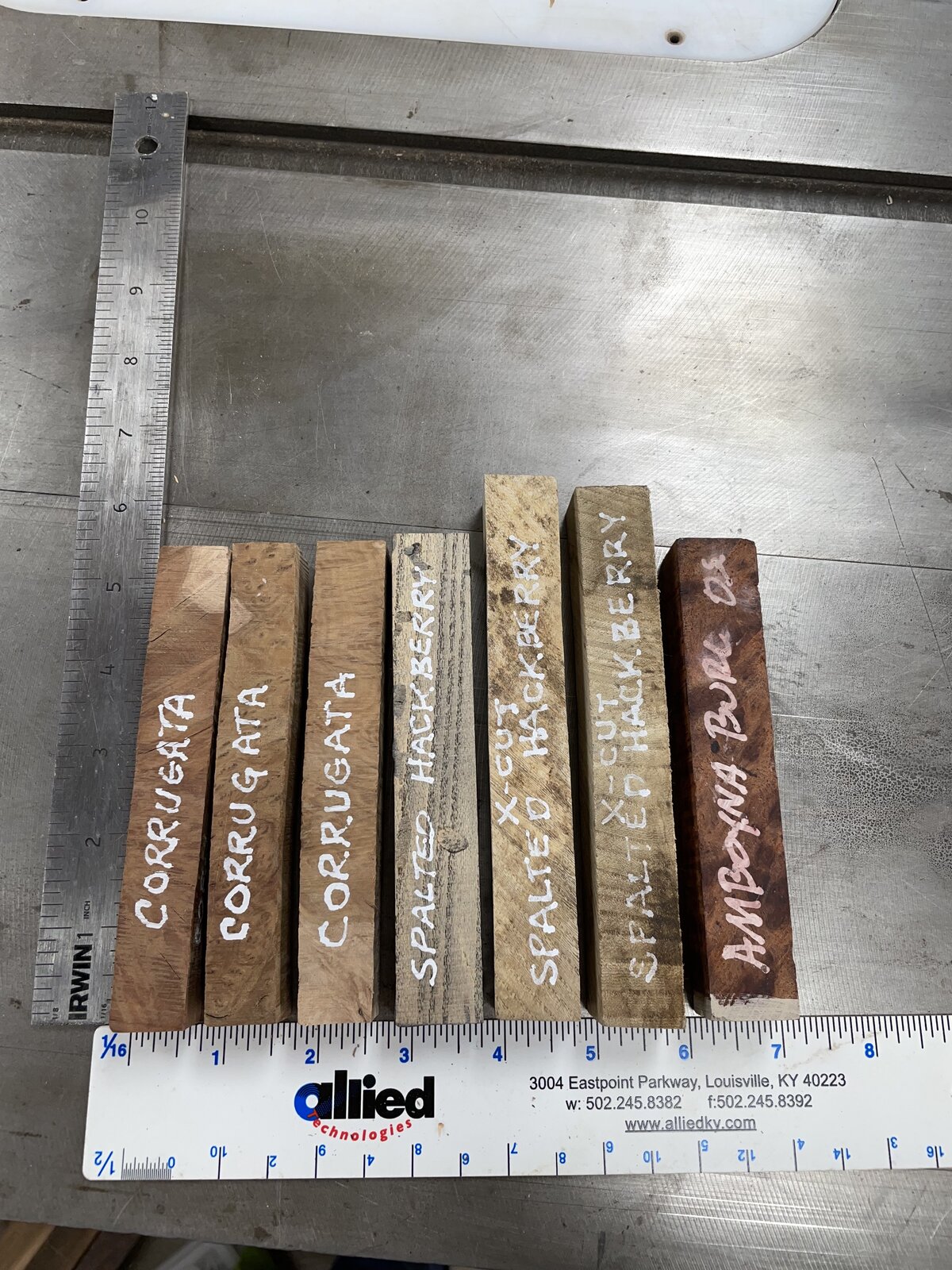 Lot 7) Miscellaneous "Steelwood" Blanks and a dyed Buckeye Burl Brown. $35 (sold)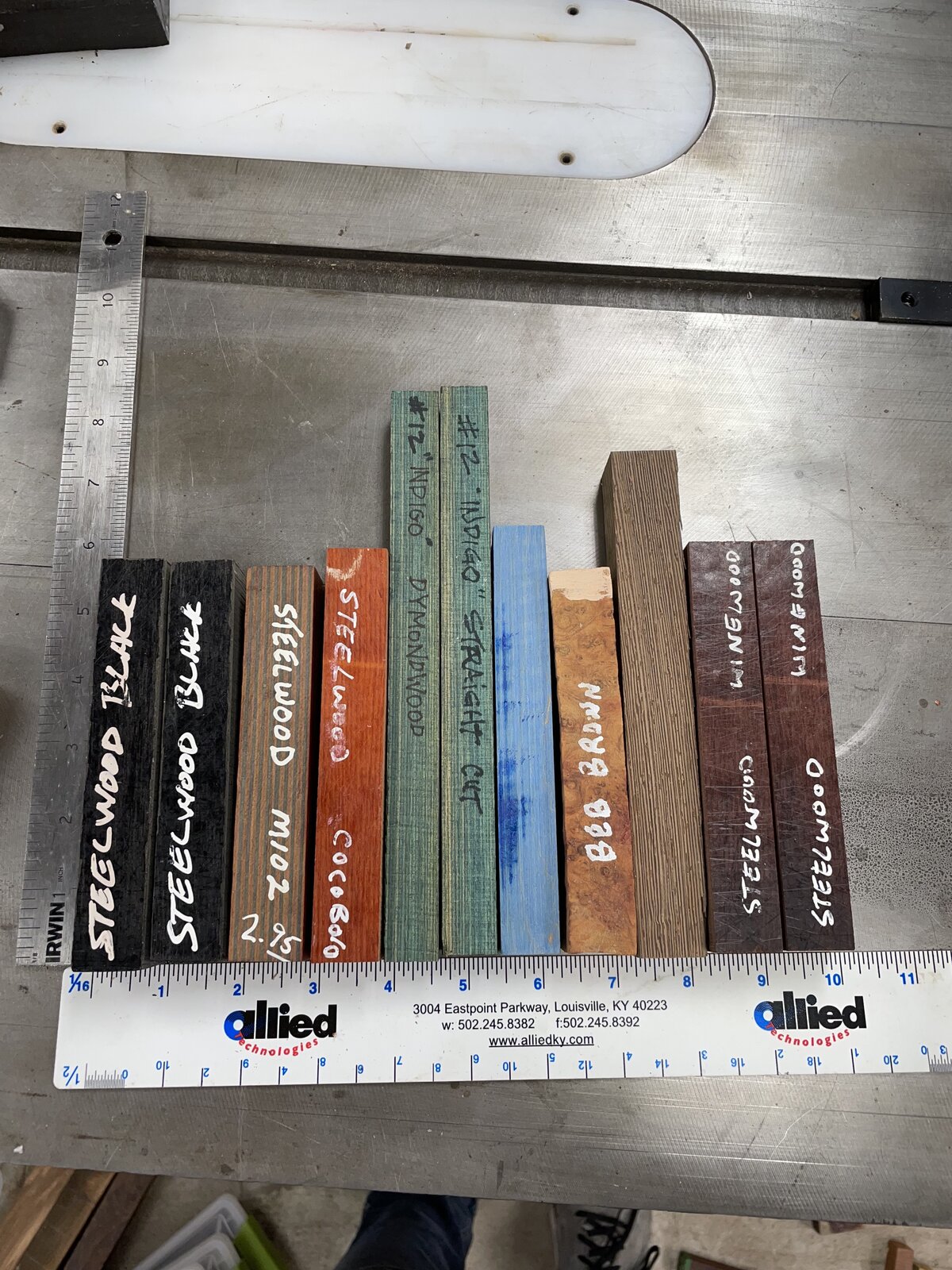 Lot 8) 5 golden amboyna burl pen blanks. $38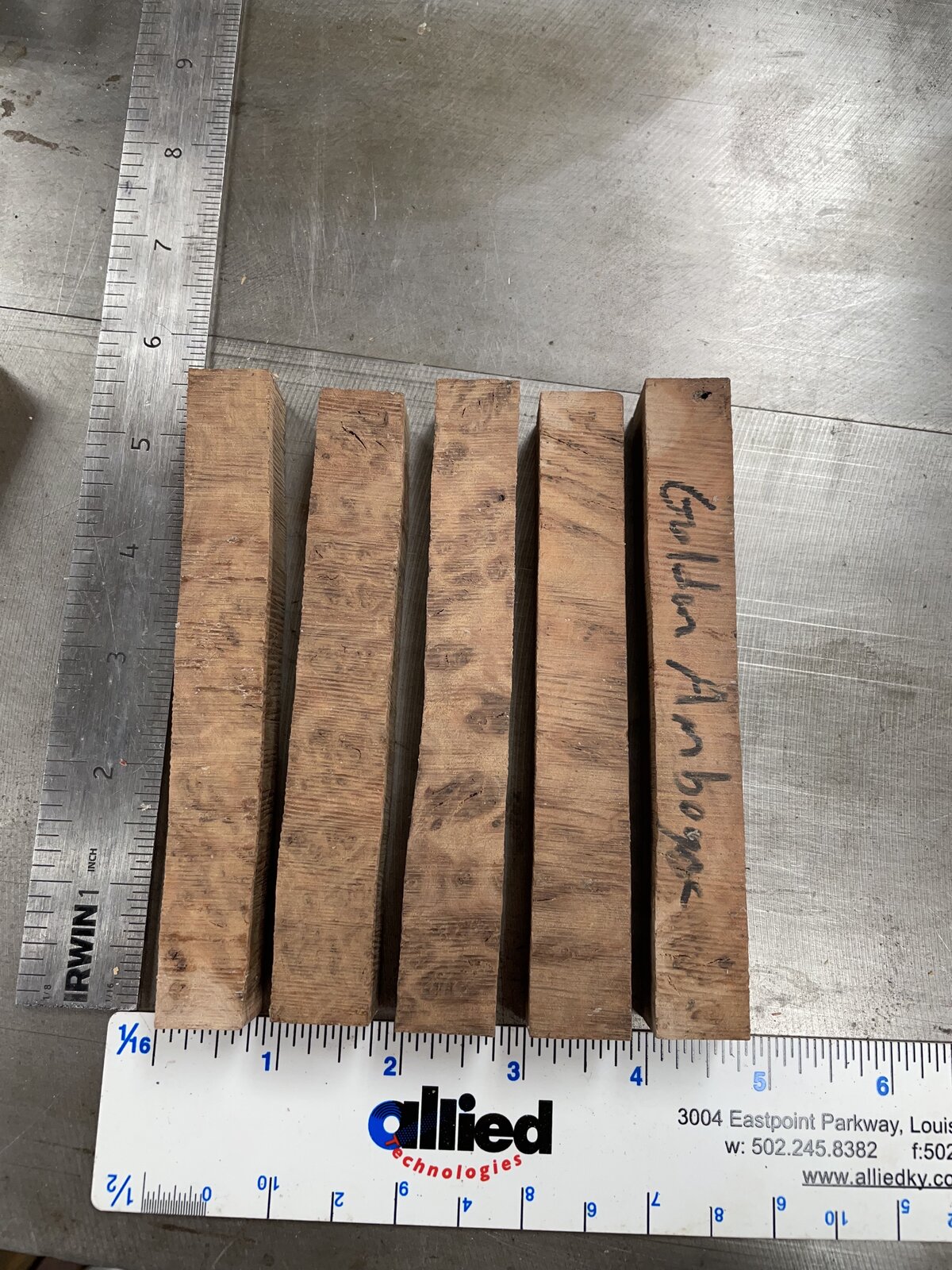 Lot 9) Austrailian Burl Assortment: 3 on the left are coolibah burl, one brown mallee, red coolibah, yellow box burl, large red mallee burl, and 3 coolibah end caps. $55 (sold)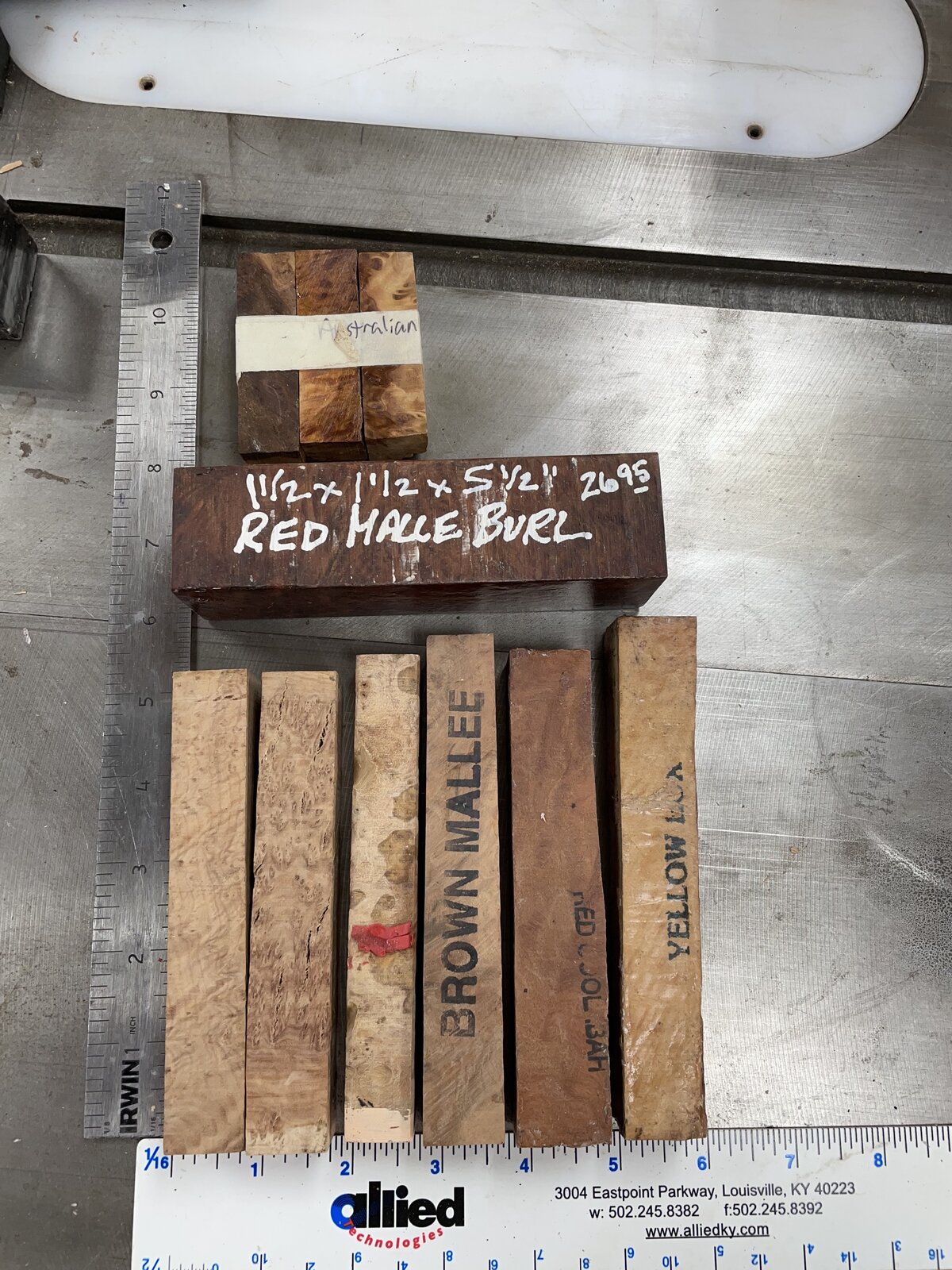 Lot 10) 6 Unstabilized Spalted Hackberry and 2 juniper. $15 (sold)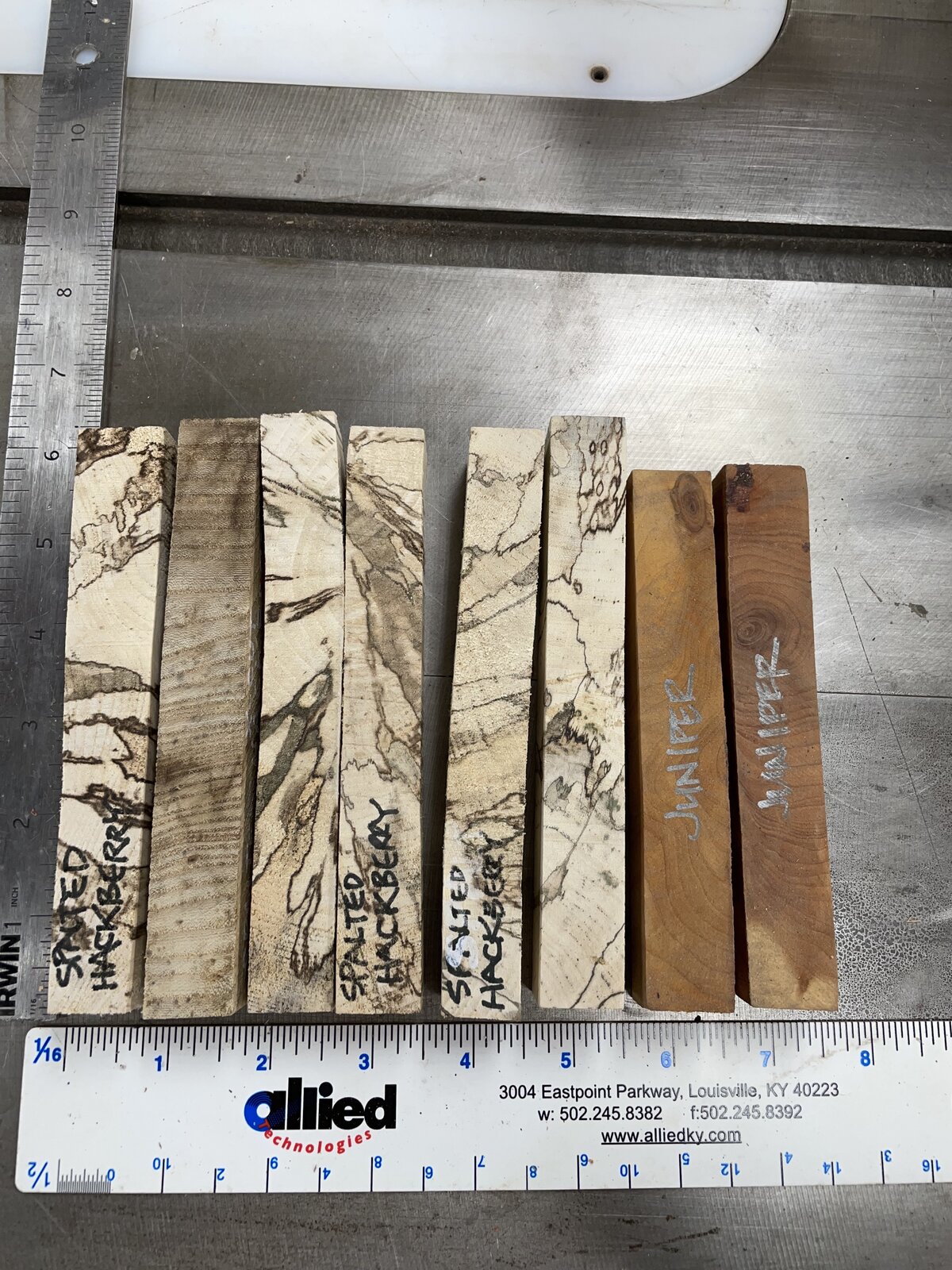 Lot 11) 3 cross cut magnolia and 3 Mock Orange (not sure what mock orange means) $15 (sold)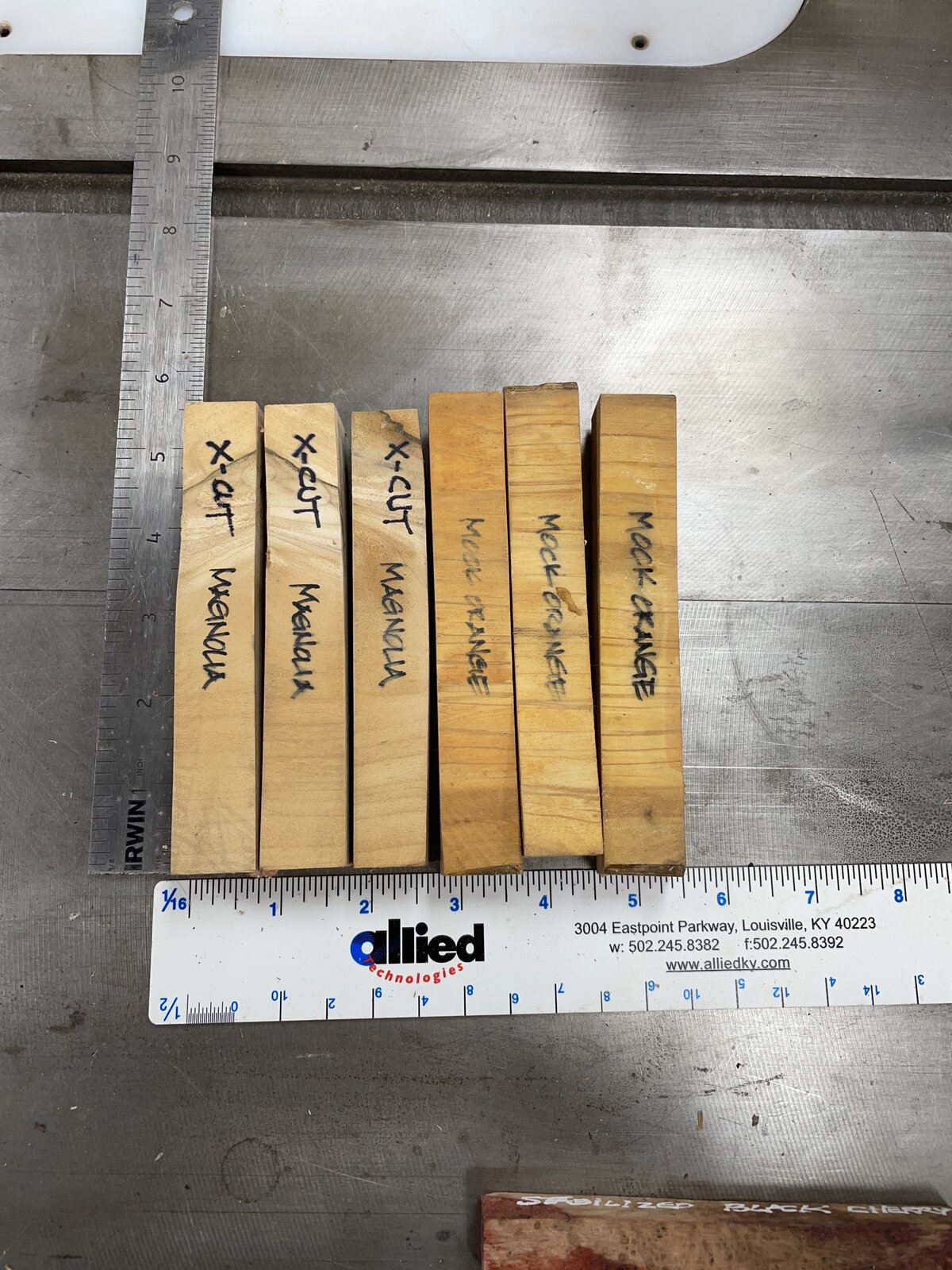 Lot 12) 6 unstabiliazed curly mango. $10 (sold)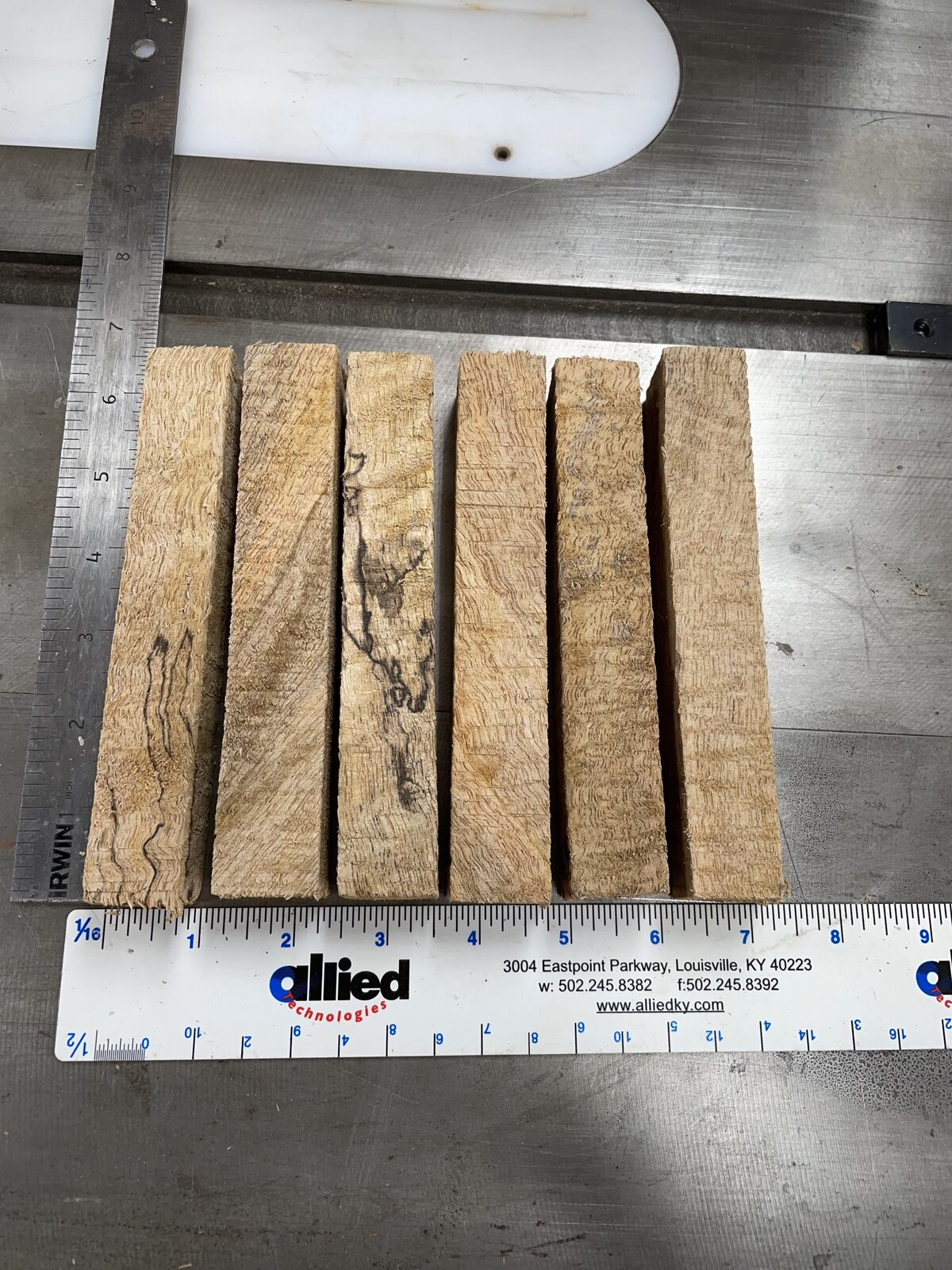 Lot 13) 2 Red Morrell, Stabilized Black Cherry Burl, Morado cut 90 degrees, Curly Tasmanian Rose Myrtle, and 2 unknown blanks with great figure. $40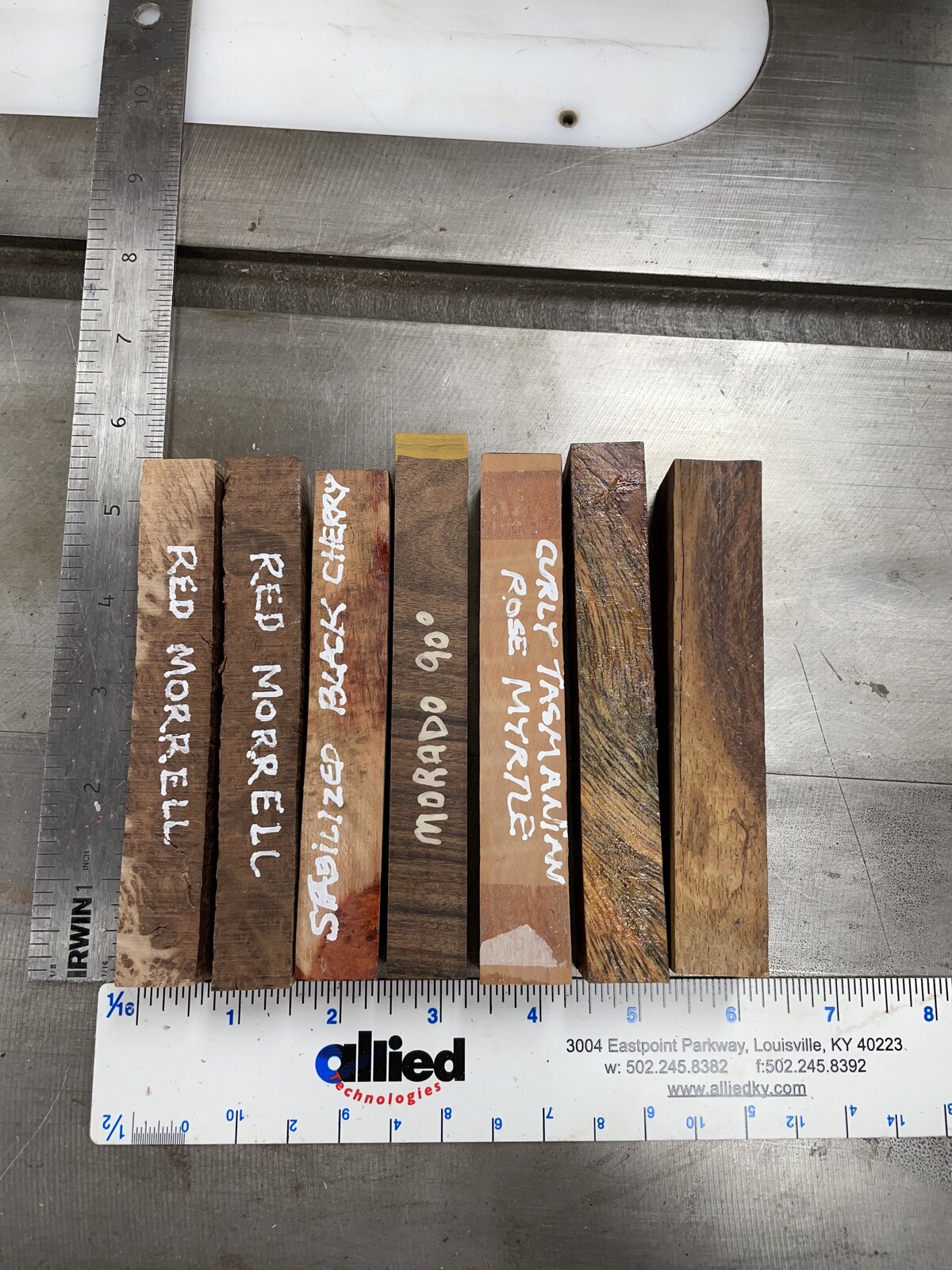 Lot 14) 3 jumbo stabilized, 2 four inch, and one normal sized spalted sycamore blanks. $34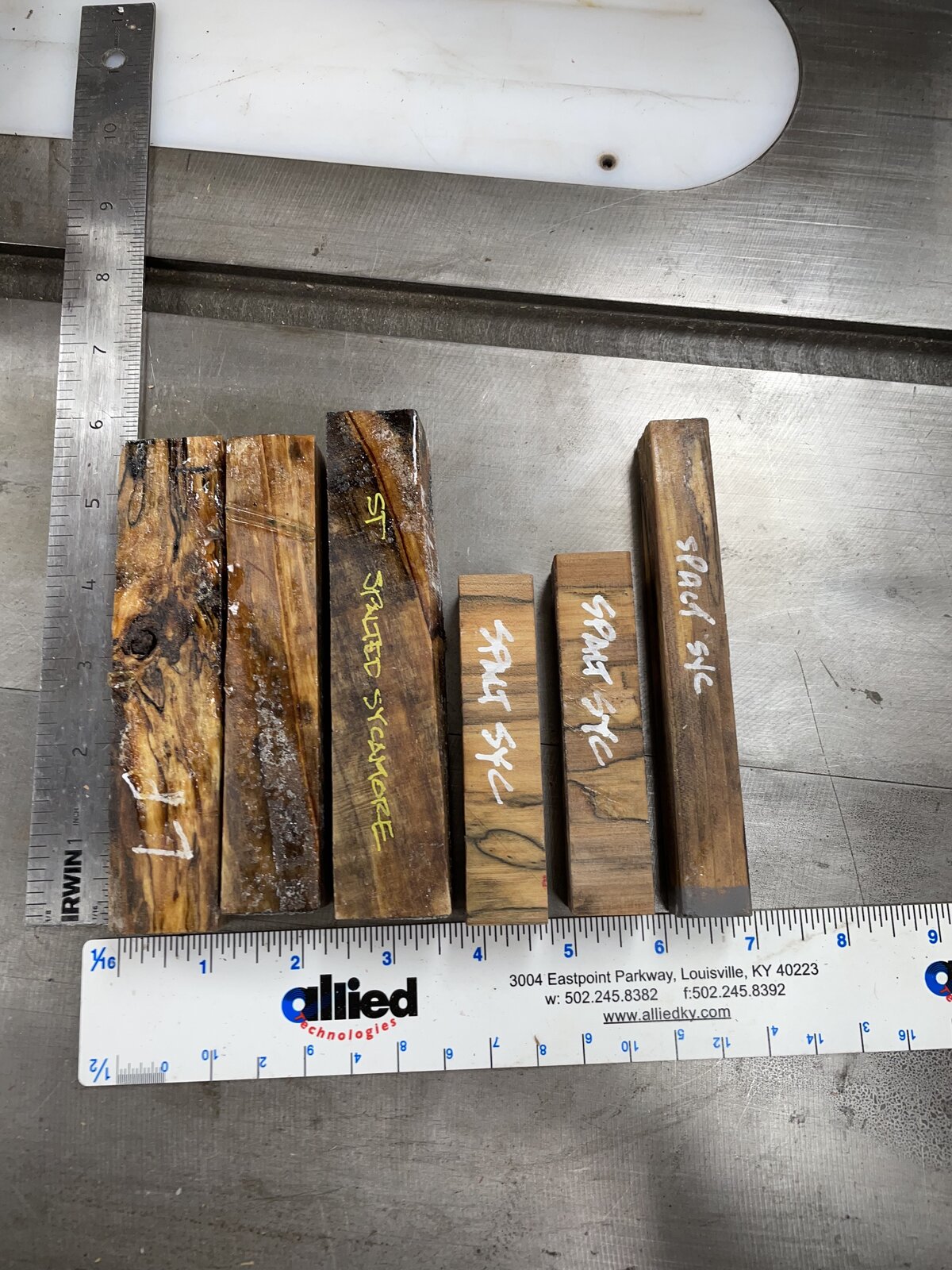 Lot 15) 8 spalted and one curly maple blanks. $20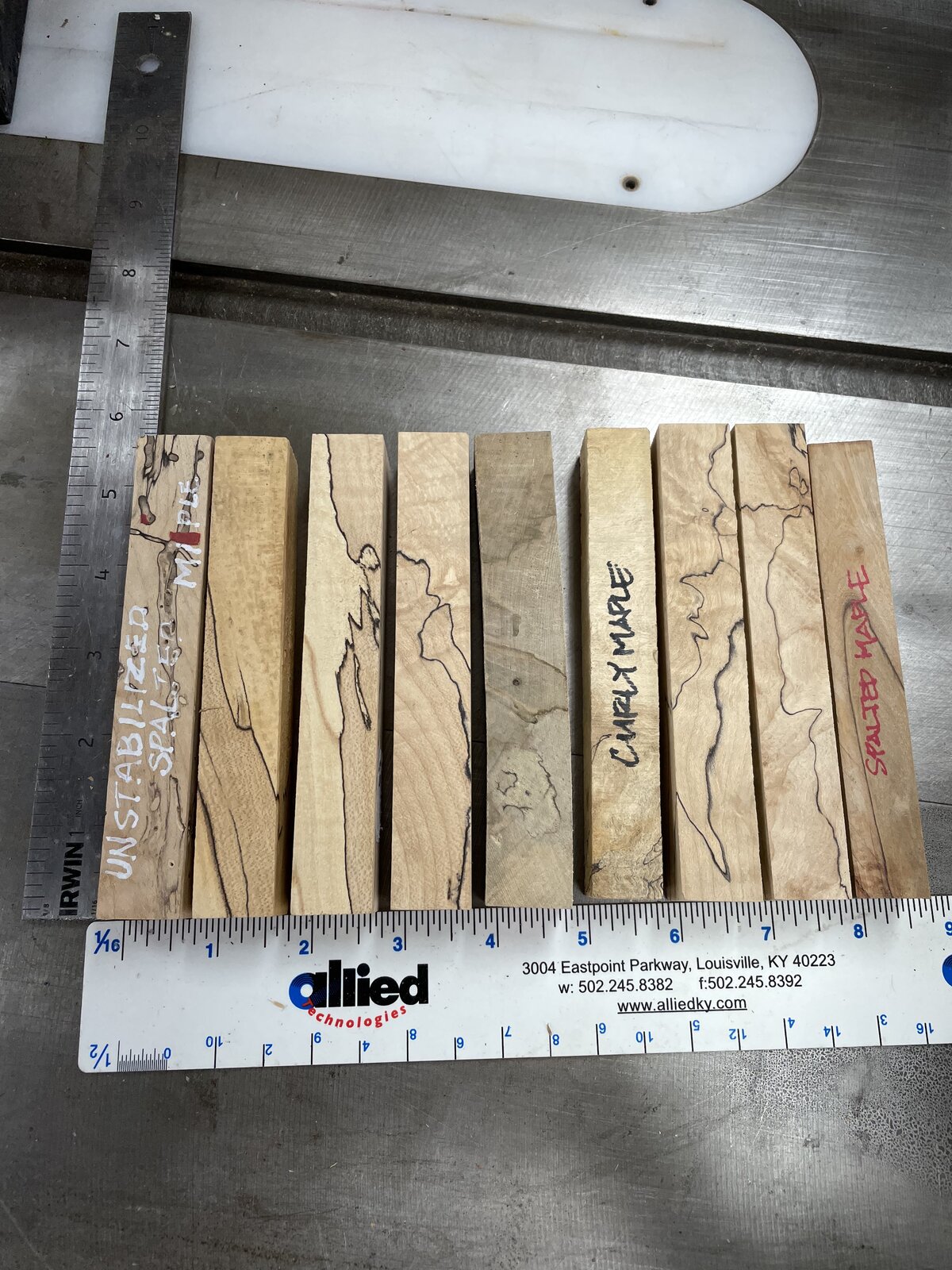 Lot 16) Miscellaneous blanks $25 (sold)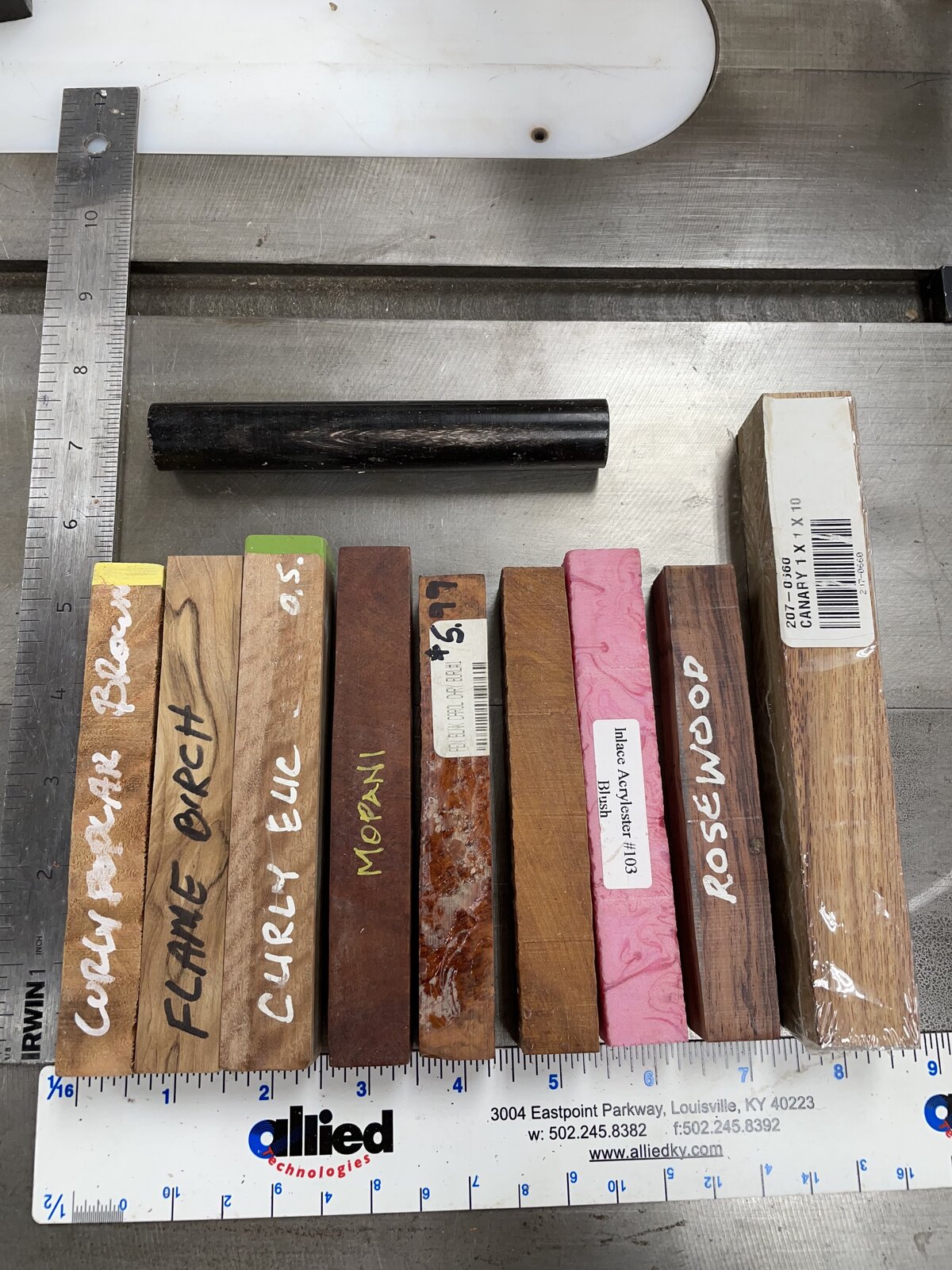 Thats it! Thank you for the interest.
Last edited: