Joined

Aug 13, 2020
Messages

287
Location
I was reading a thread the other day about dyes and bleach and wood grains and such. I posted I wanted to try Bocote. So, I did.
Method:
Bleached a whole blank for four hours. Let dry.
Three days later get it on the lathe, turn to shape, sand 400-12k grits.
Application of dyes were Fiebing's leather dyes
USMC black (a flat black really), followed by sanding, then yellow, and red. Then using a method as learned from pipe dyeing... use rubbing alcohol (91%) to blend in. Then final sanding with a CA finish.
I really enjoyed making this pen! I feel it finished wonderfully. Of course, I'm biased.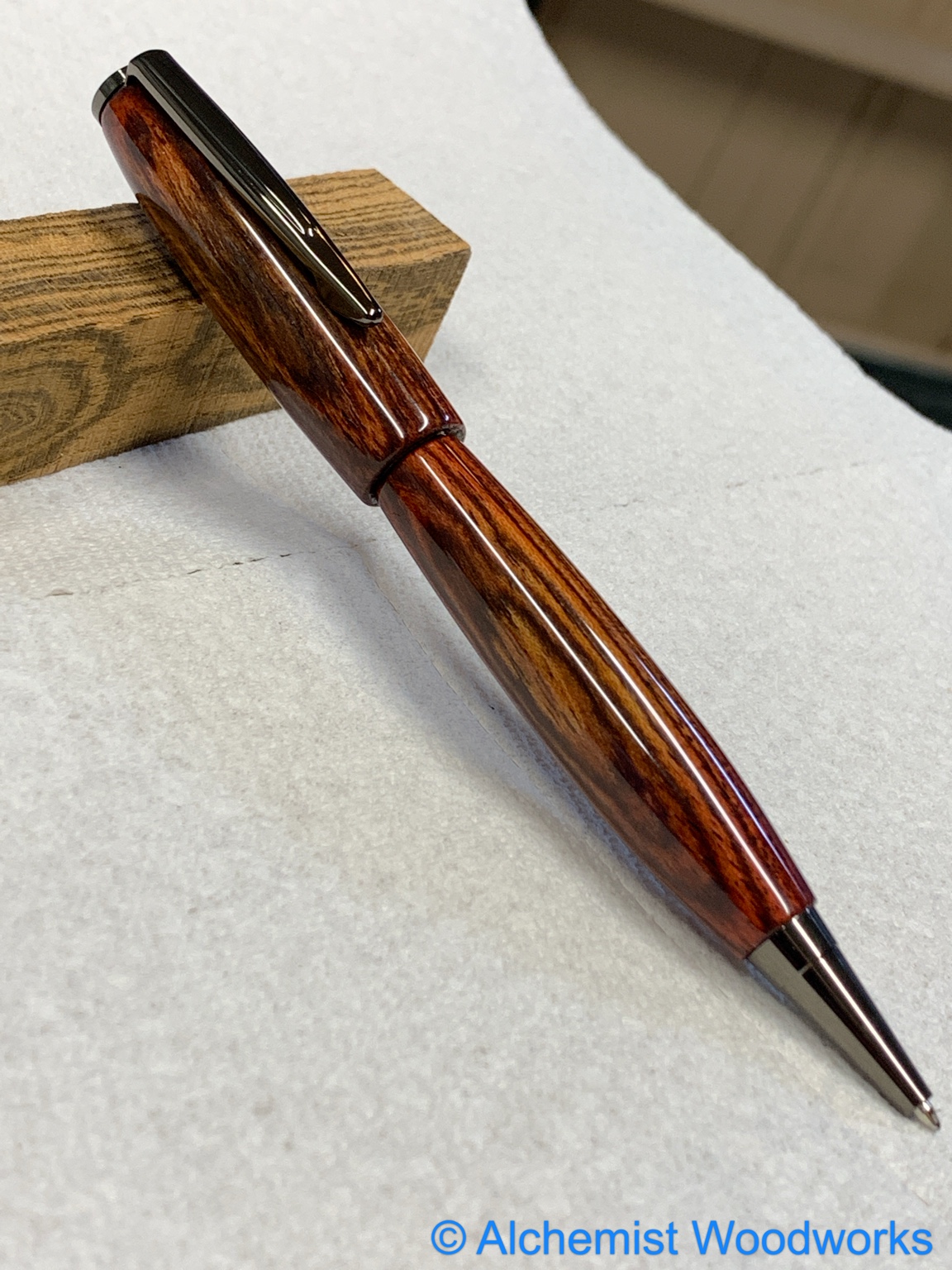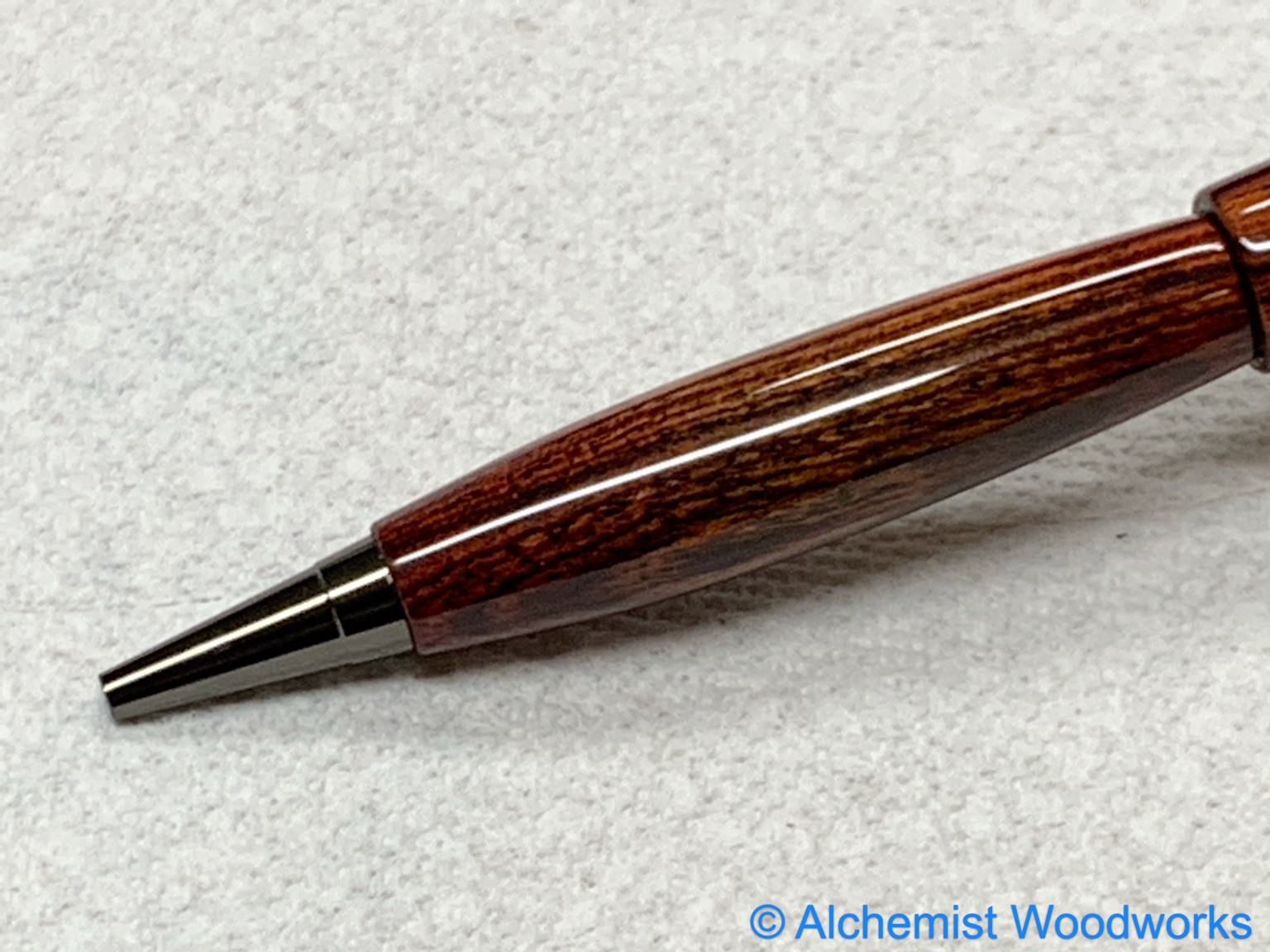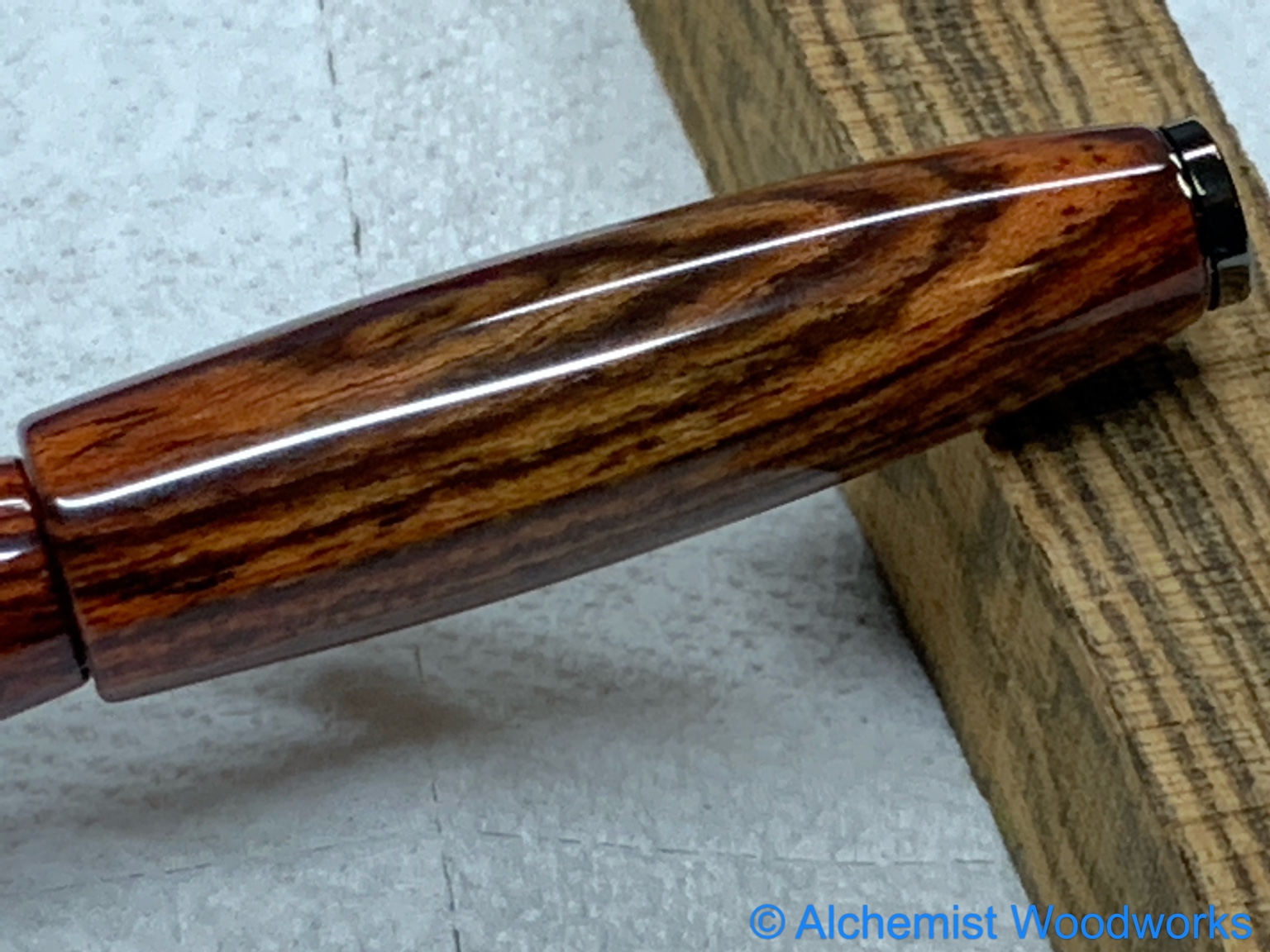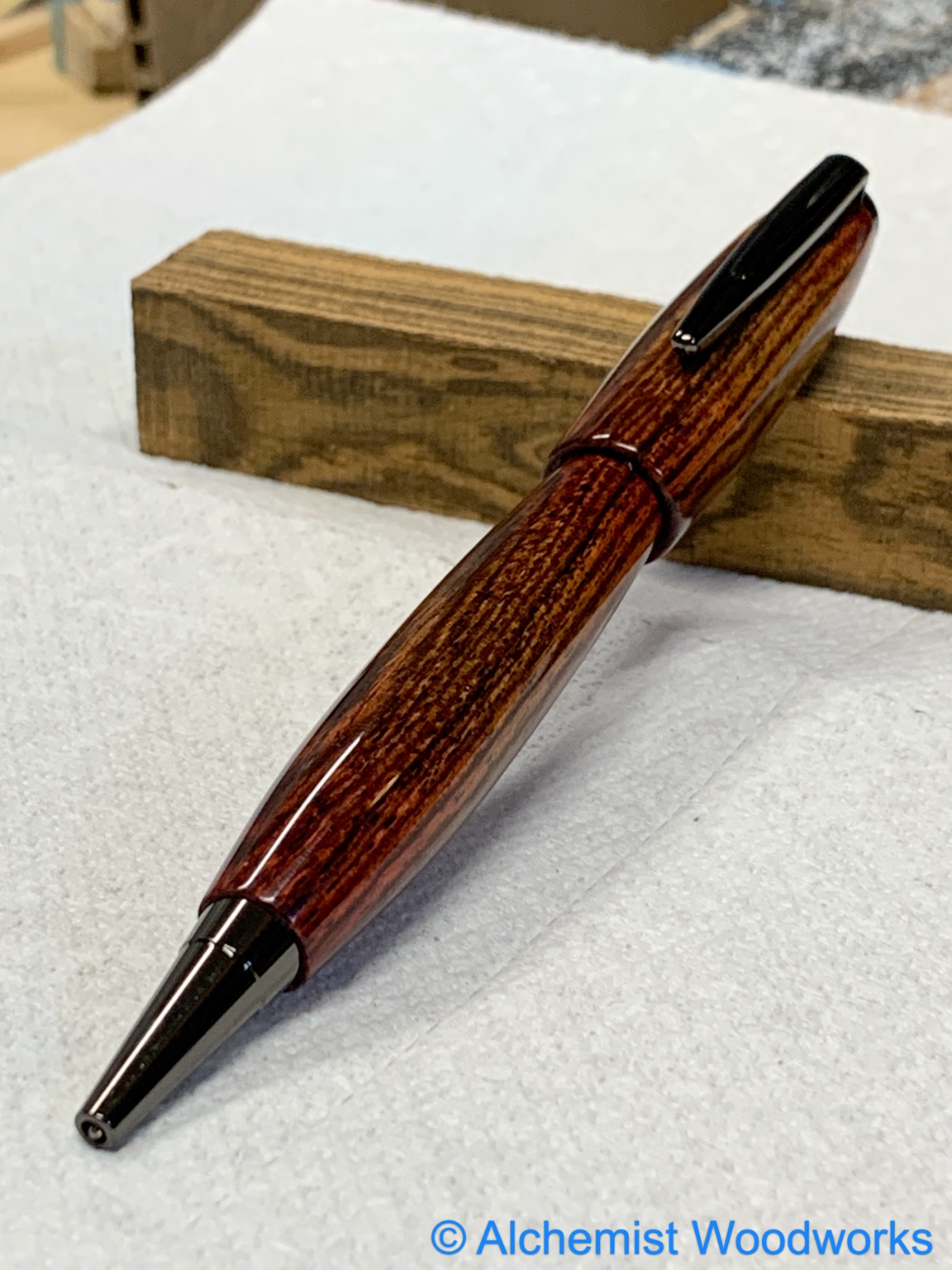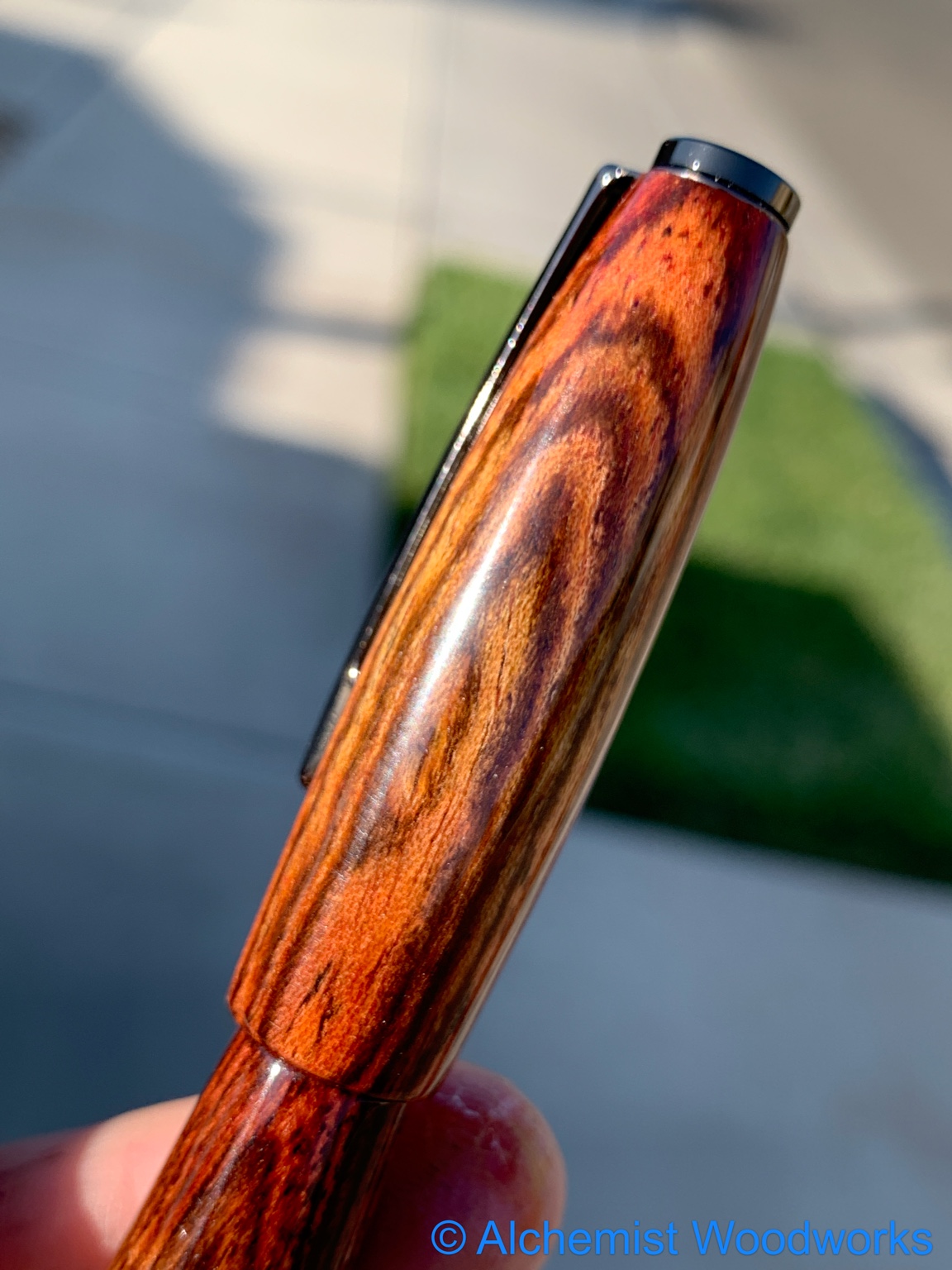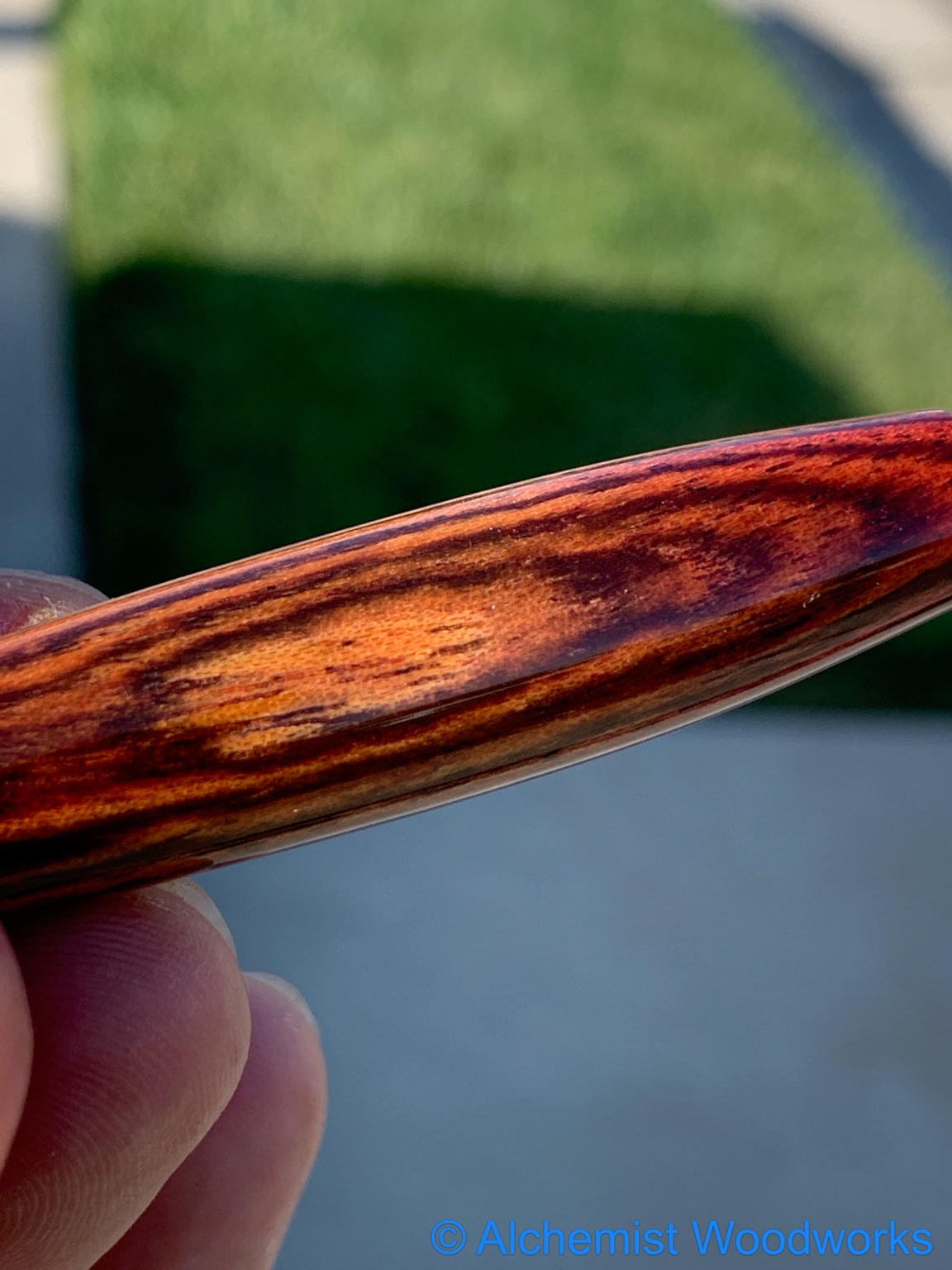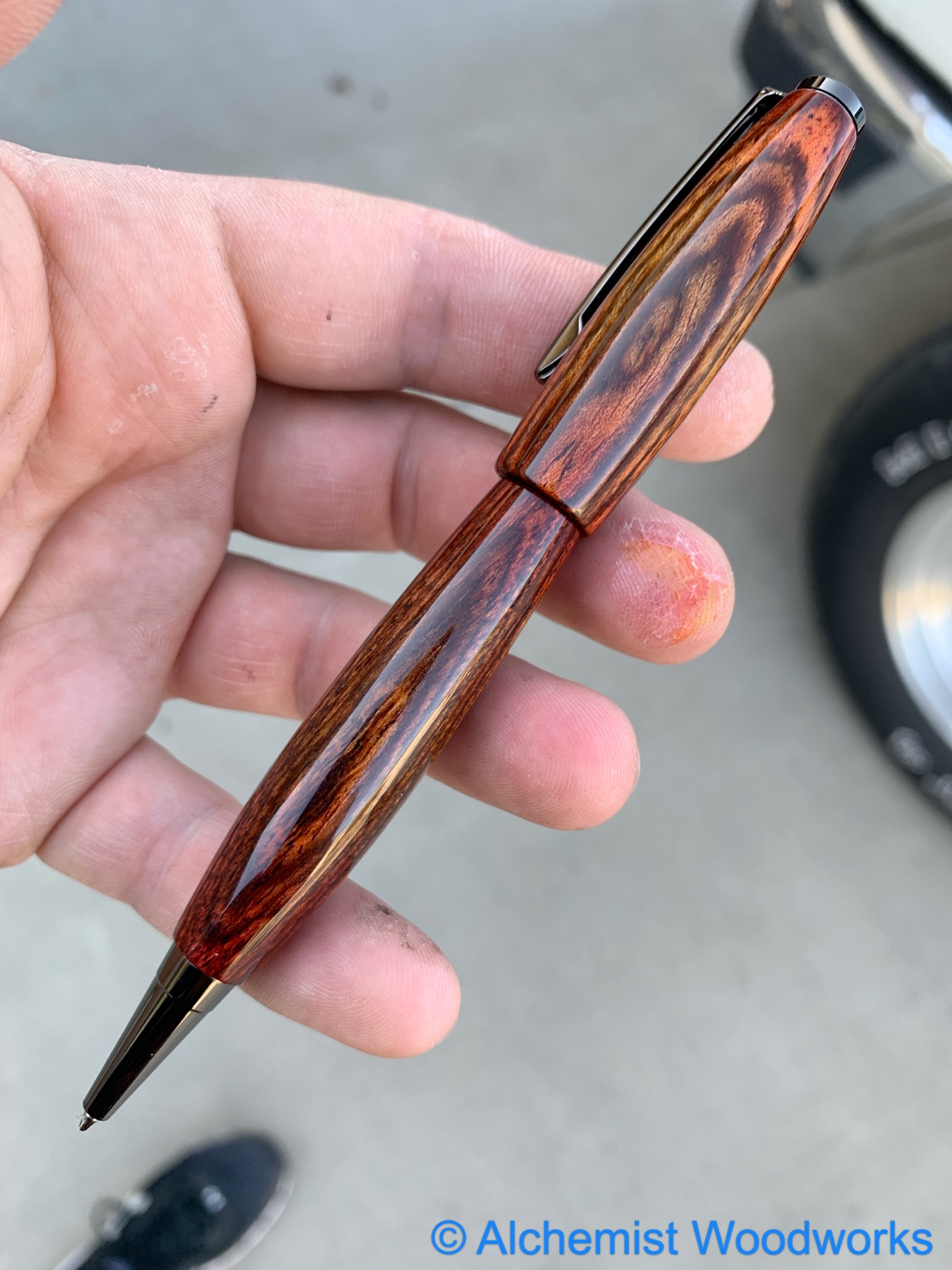 Sent from my iPhone using
Penturners.org mobile app