Joined

Mar 17, 2016
Messages

936
Location
I was looking around on Amazon.com and came across a divider which marks out the golden mean for any length.
I am waiting on it to be delivered and once it gets here I will add more information.
From what I have seen, you set the two outer ends to the length of the pen you want to make, and the inner pointer will show you the dividing line between the top and the bottom.
Time will tell if I made a good purchase or just wasted some more money.
Here is a link to the set that I ordered:
https://www.amazon.com/CALIPERS-Eyebrow-Microblading-Permanent-Stainless/dp/B0732V4MK5/ref=sr_1_3_sspa?s=hi&ie=UTF8&qid=1523293434&sr=1-3-spons&keywords=golden+mean+calipers&psc=1
Here is what they look like: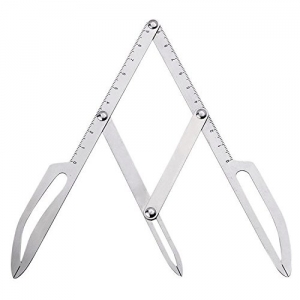 View in Gallery
Last edited: