Joined

Dec 21, 2009
Messages

2,814
Location
CLOSED...Sale is completed.
I am offering an extensive
set
of pen makers taps and dies. These are being offered
AS A COMPLETE SET ONLY.
I realize it is a lot of pen tooling, and may duplicate some of what you may already own. Remember, there is a ready market right here at IAP if you want to resell a few items. It is worth doing because I am heavily discounting these in an attempt to sell all in a single transaction. If there are no takers, I will sell ala carte
in another thread later
, but the unit prices will be significantly
higher. PLEASE NOTE: NO CLAIMING of individual items in the case that no one buys the complete set. I will not respond to such claiming attempts, and will not reserve individual items. That would only happen in a subsequent thread.
If you are standing, sit down. Here is the price. Price was arrived at by using the current GB pricing, then taking a 33% discount off that total. One each of everything listed and pictured here is $869. ($1297 GB prices X 67%= $869.) That is a savings of about $428 !!! As buyer, you will also need to pay shipping and insurance in addition to this stated price.
How to claim this really nice deal:
The first to specifically claim the deal in this thread gets it. Questions about items is not a claim. You need to specifically claim the deal for it to count. If anyone would like to
firmly commit to be a backup purchaser
if the 1st deal falls through, I will honor the backup buyer(s) claim based on order in which their post appears in this thread (NO PM or 'conversation' claims) . All claims must appear in this thread, so there is no question of who got it first. Terms of payment: I will accept Paypal only. Payment must be made within 72 hours of my acknowledging your claim in this thread. I will shift to the next backup buyer after 72 hours has elapsed. Friends & Family is greatly preferred, but regular Paypal payment is OK if you need to use a card (vs the checkbook method required for F & F). I will ship to USA addresses only, because I simply am not willing to deal with the issues associated with int'l shipping...I am too old for that!
Item description:
Everything listed here are
new, unused tooling. The multi-start tap/die's are all USA made Tapco tooling that I purchased in previous GB's here on IAP. Did I mention "New", and "Unused'?
***Please note that some items are
Triple
lead, and some are
Double
lead. Hey! That is different!! Heres what happened. During one of the GB's, Skiprat suggested getting Double vs Triple. Many of us jumped on that wagon, with great results in the pens that were produced. All die's are 1" OD except the 14mm, 1.5"
Tap 10 X .75 Dbl Lead Plug
Tap 10 X .75 Dbl Lead Bott
Die 10 X .75 Dbl Lead
Tap 11 X .8 Trip Lead Plug
Tap 11 X .8 Trip Lead Bott
Die 11 X .8 Trip Lead
Tap 12 X .8 Dbl Lead Plug
Tap 12 X .8 Dbl Lead Bott
Die 12 X .8 Dbl Lead
Tap 12 X .8 Trip Lead Plug
Die 12 X .8 Trip Lead
Tap 13 X .8 Trip Lead Plug
Tap 13 X .8 Trip Lead Bott
Die 13 X .8 Trip Lead
Tap 14 X .8 Trip Lead Plug
Die 14 X .8 Trip Lead
Note: this 14mm is a 1.5" die
Below are miscellaneous pen tooling, non-Tapco. all are single lead thread:
Tap 10mm X 1 Plug/Die 10mm X 1
Tap 9mm X .75 Plug
Tap 9mm X .75 Bott
Tap Jowo #5 Plug
Tap Jowo #6 Plug
Tap M7 X .75 (For use with the metal click pen mechanism)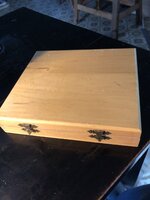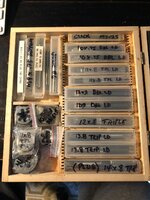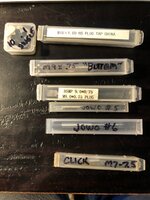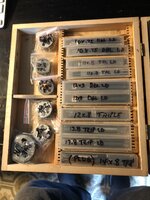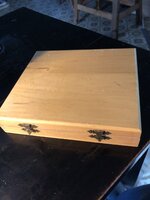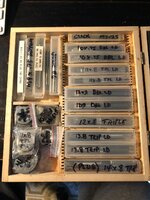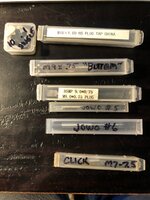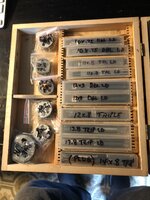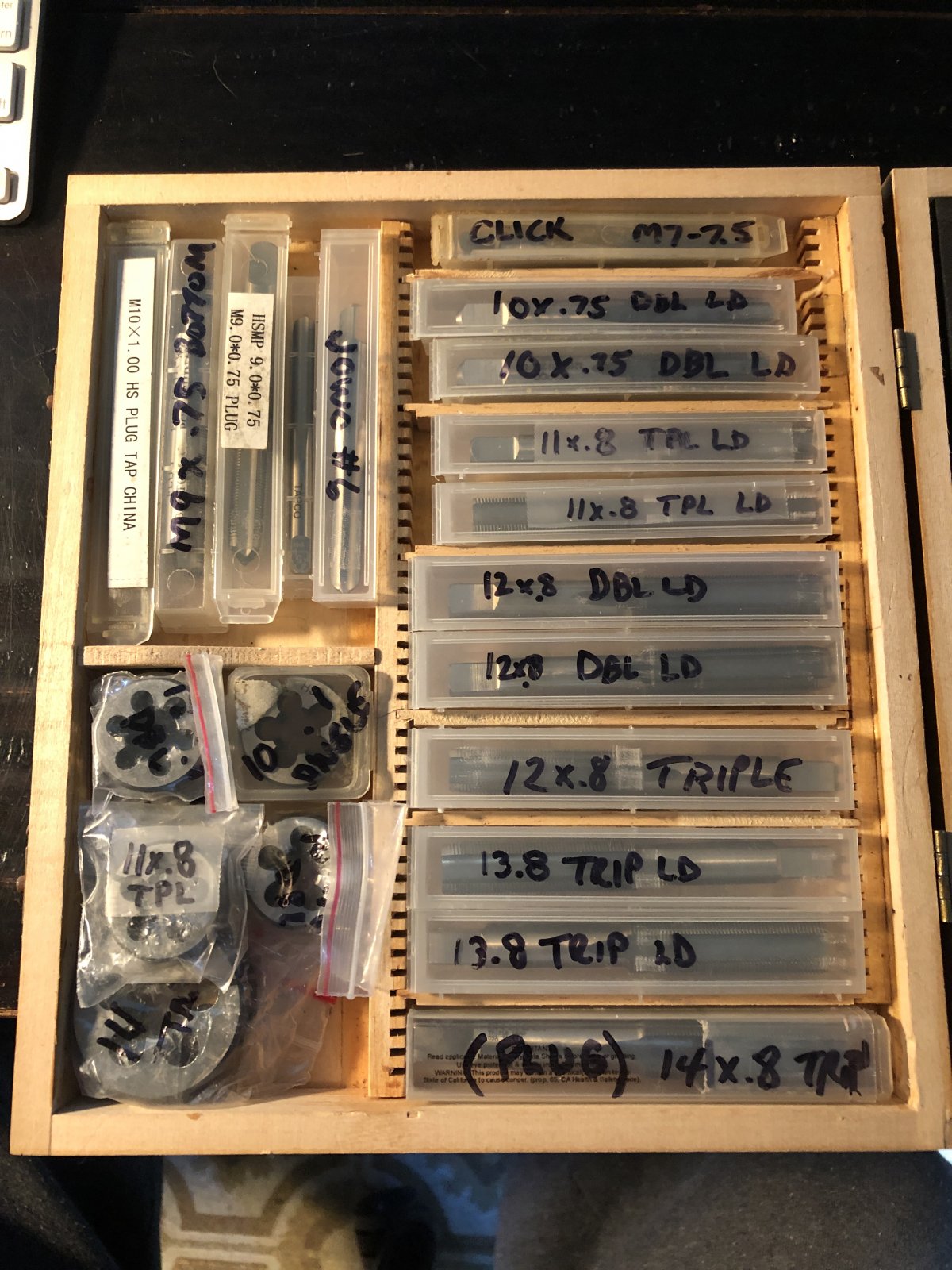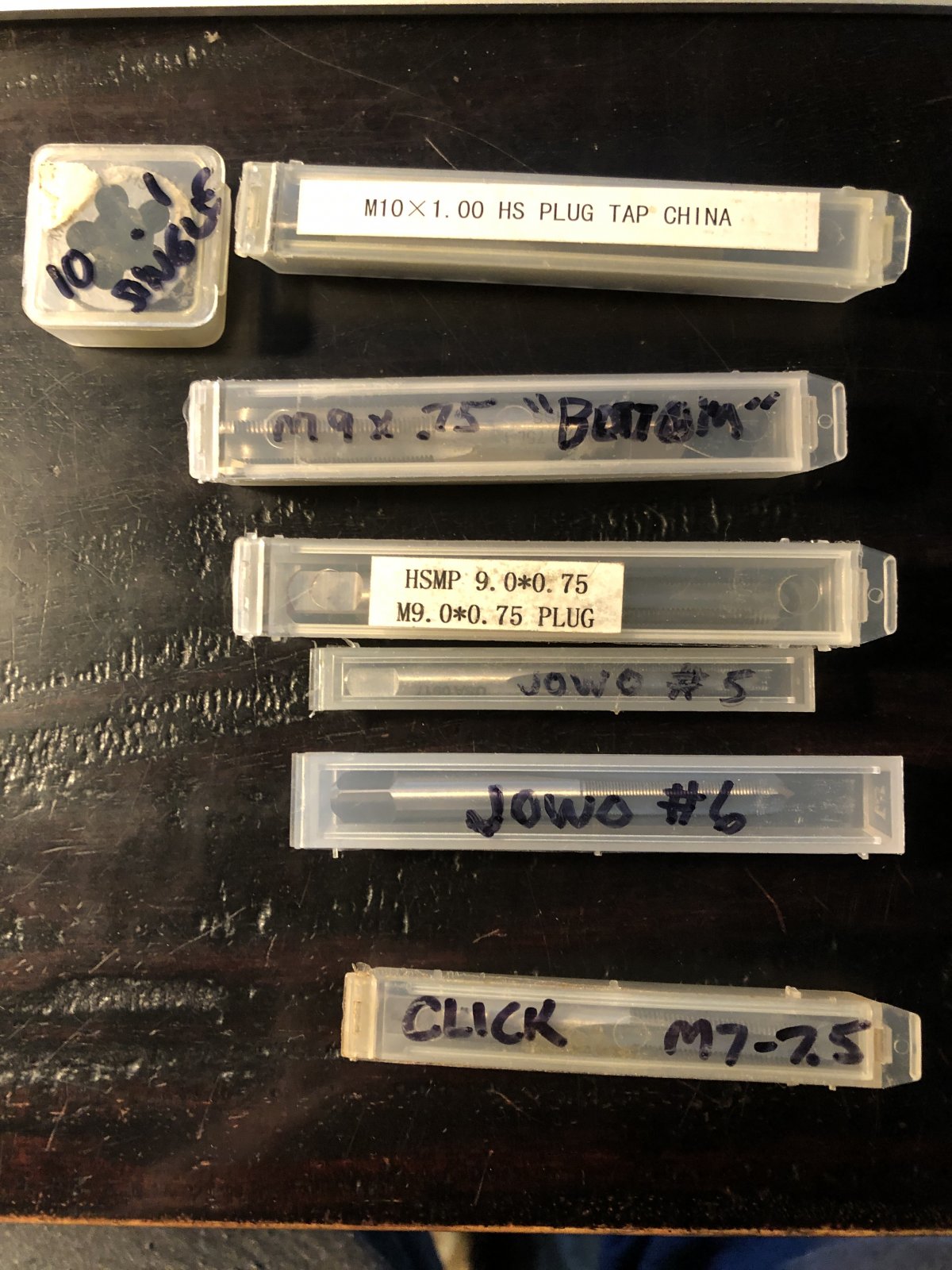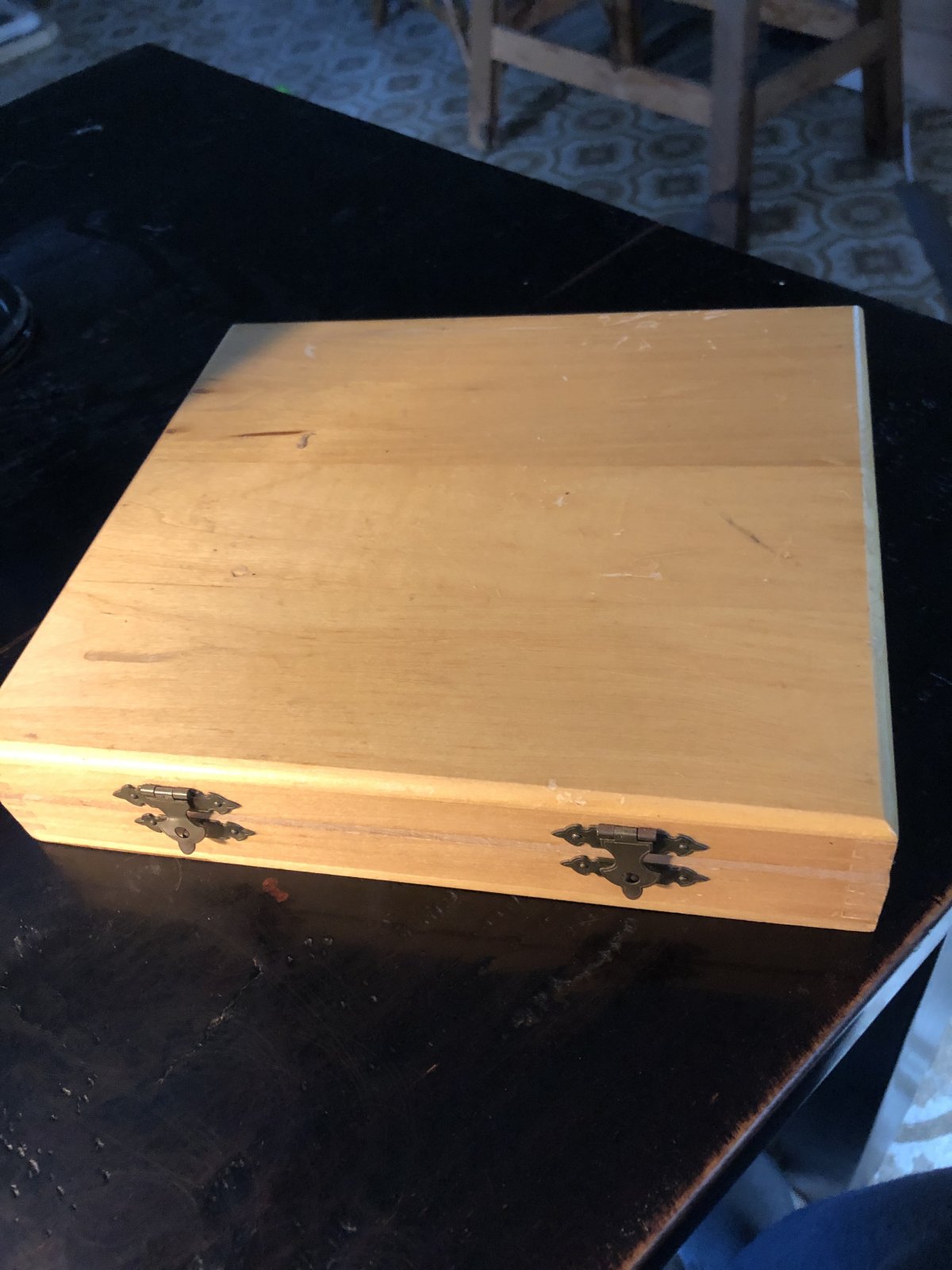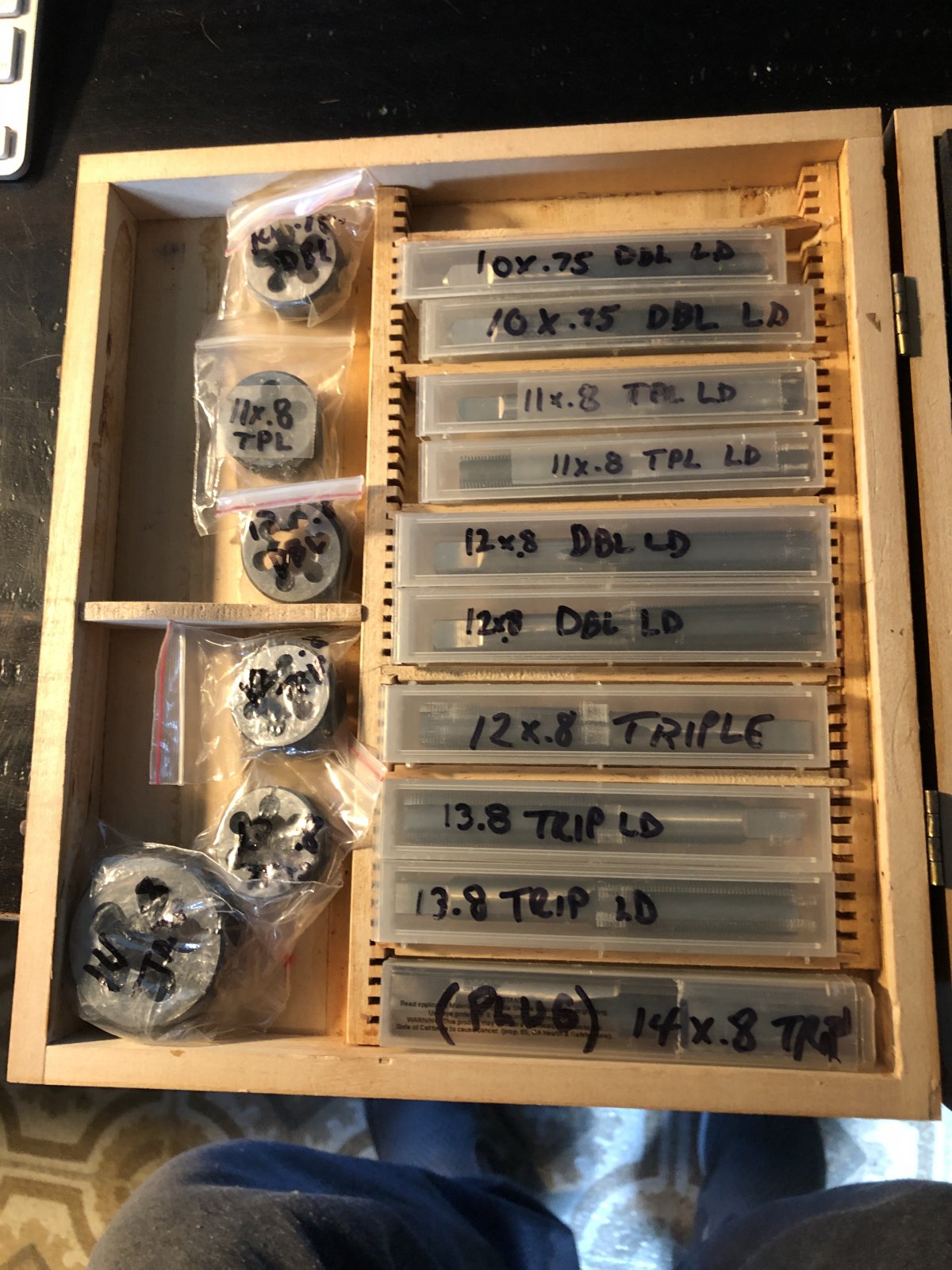 Last edited: