Joined

Jul 23, 2008
Messages

3,009
Location
Vote for one
Entry 1
The pen body is purple globe amaranth cast into alumilite, tinted with pearlex powders. For this pen I used a simple Polaris kit since it uses minimal hardware and shows off the blank well.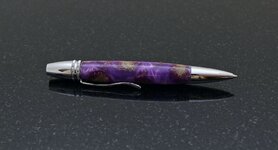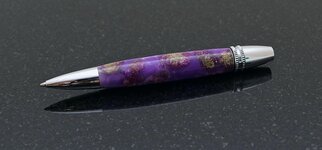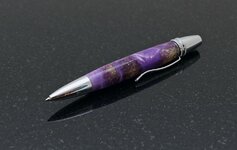 Entry 2
Buckthorn cutoffs cast into a block with several different colors of Alumilite.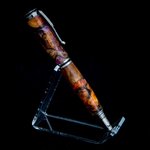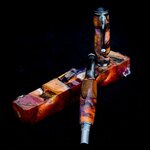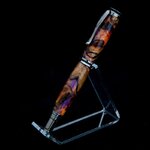 Entry 3
The pen is a brass steampunk. The gears are cast over braided stainless steel.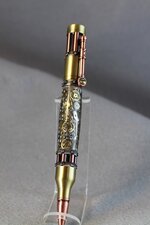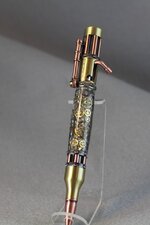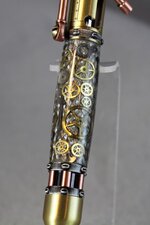 Entry 4
My hand marbled paper glued to tube and cast in PR.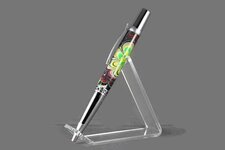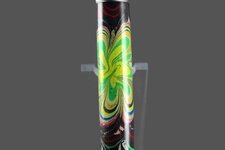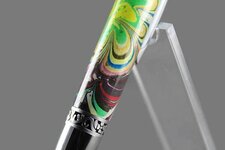 Entry 5

It is cholla cactus cast in a 2 colour polyester resin. The cactus has been bleached and washed before being well dried prior to casting.
After drilling I painted the inside of the tubes with purple acrylic paint.
The finished blanks were fitted to a chrome and gold Taylors Mirfield Alpha kit.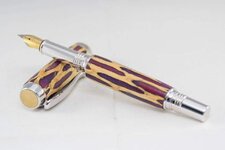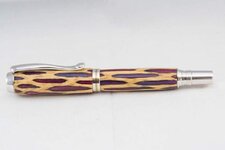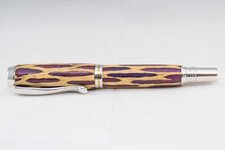 Entry 6
I cast this alumilite blank using three different shades of green pearl and a matte white dye to create depth. I love the way the swirl compliments the emperor pen kit.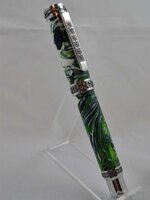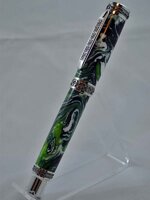 Entry 7
Flower petals cast in Silmar 41. A base of rose petals covered 3 other flowers to give it a patriotic theme. These are on a good and gunmetal cigar pen.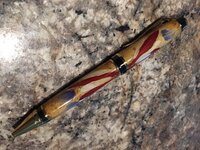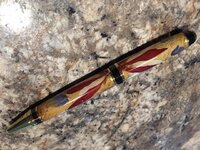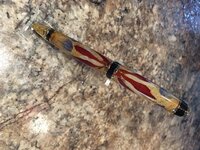 Entry 8

Multicolored alumilte and aluminum honeycomb cast on a antique copper dragon kit