Hello all
So I recently picked up a metal lathe from Craig's for cheap and am wanting to learn how to make kitless pens with it. It's the harbor freight brand I believe. I'm experimenting but having little luck making clean cuts. In fact some cuts looks as though it's causing the acrylic to heat up and melt. My questions are thus:
A. How fast should I make the cuts?
B. How aggressive can my cuts be and what amount of material is recommended to remove per pass?
C. Tooling? Carbide vs HSS
D. Any resources that you can recommend? I've been watching a lot of YouTube but putting it in practice is another story.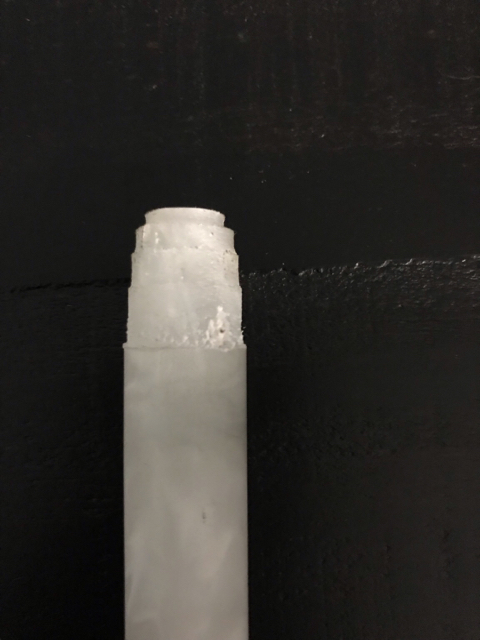 This is what my attempts have been looking like FYI.
Thanks!! Take care
Sent from my iPhone using
Penturners.org mobile app