Joined

Apr 8, 2017
Messages

647
Location
After finding a couple pens with cracks after 2 years in storage I decided to try this out.
Cracks aren't a real problem if they happen before finishing but if it happens after its a lot more work to fix.
I remember reading here that it is not a matter of if, but when Snakewood will crack.
I had one Snakewood and one Pink Ivory that cracked so decided to work with those two.
my idea was to turn them thin and then cast them, hoping that the cast will be enough to hold the wood stable.
I found also that it has an effect on the color of the wood.

The blank on the bottom was sealed with CA before casting. The ones on the pen were not. simply turned and cast. (Yes they are from the same hunk of Pink Ivory and the same one that cracked in storage)
So far there is no evidence of cracks or color change.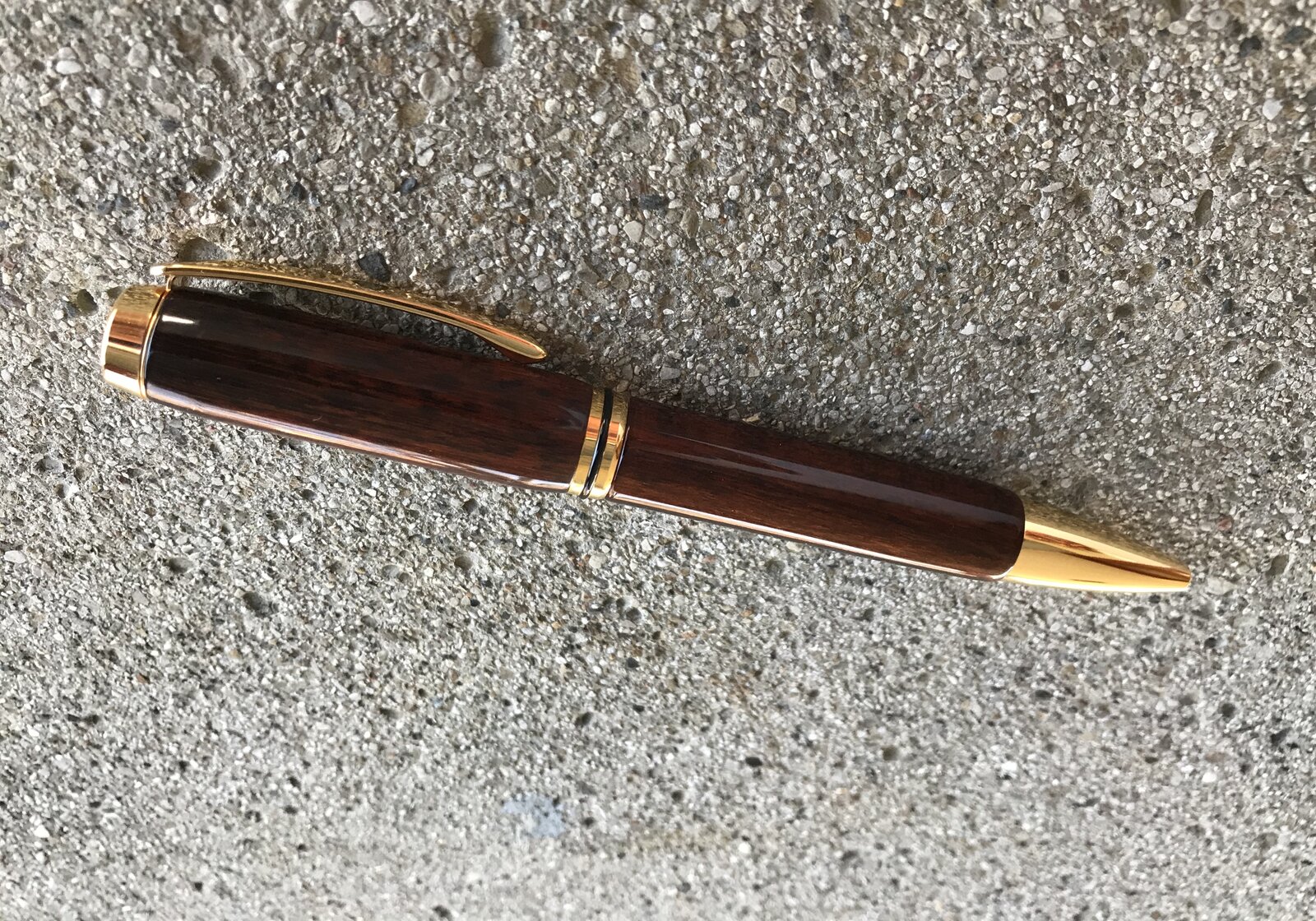 The next test is a piece of Snakewood. Not a great looking piece, and one that was already cracked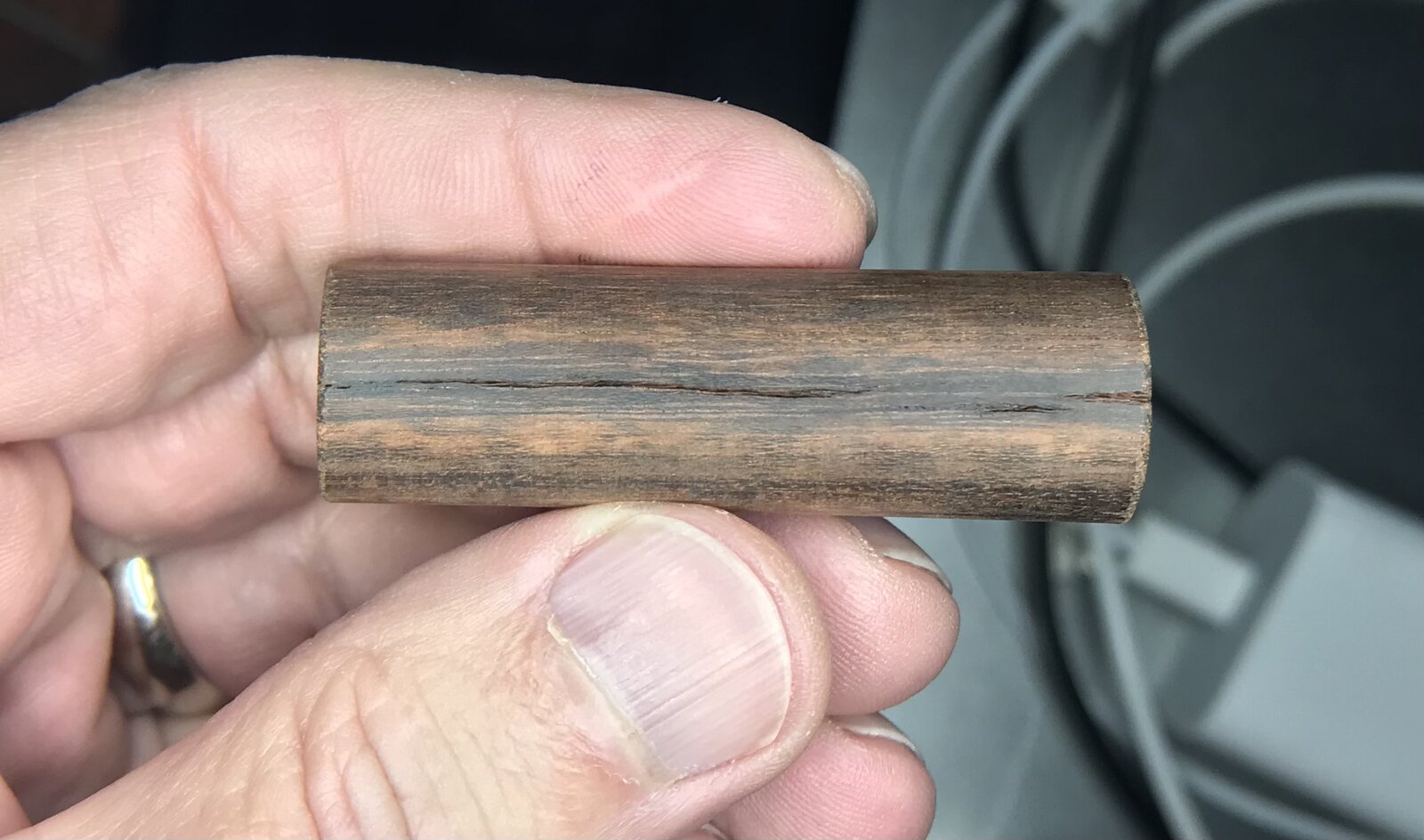 This pen likewise has not changed.
for the third test I chose to push it to the limits and chose Snakewood on a slimline.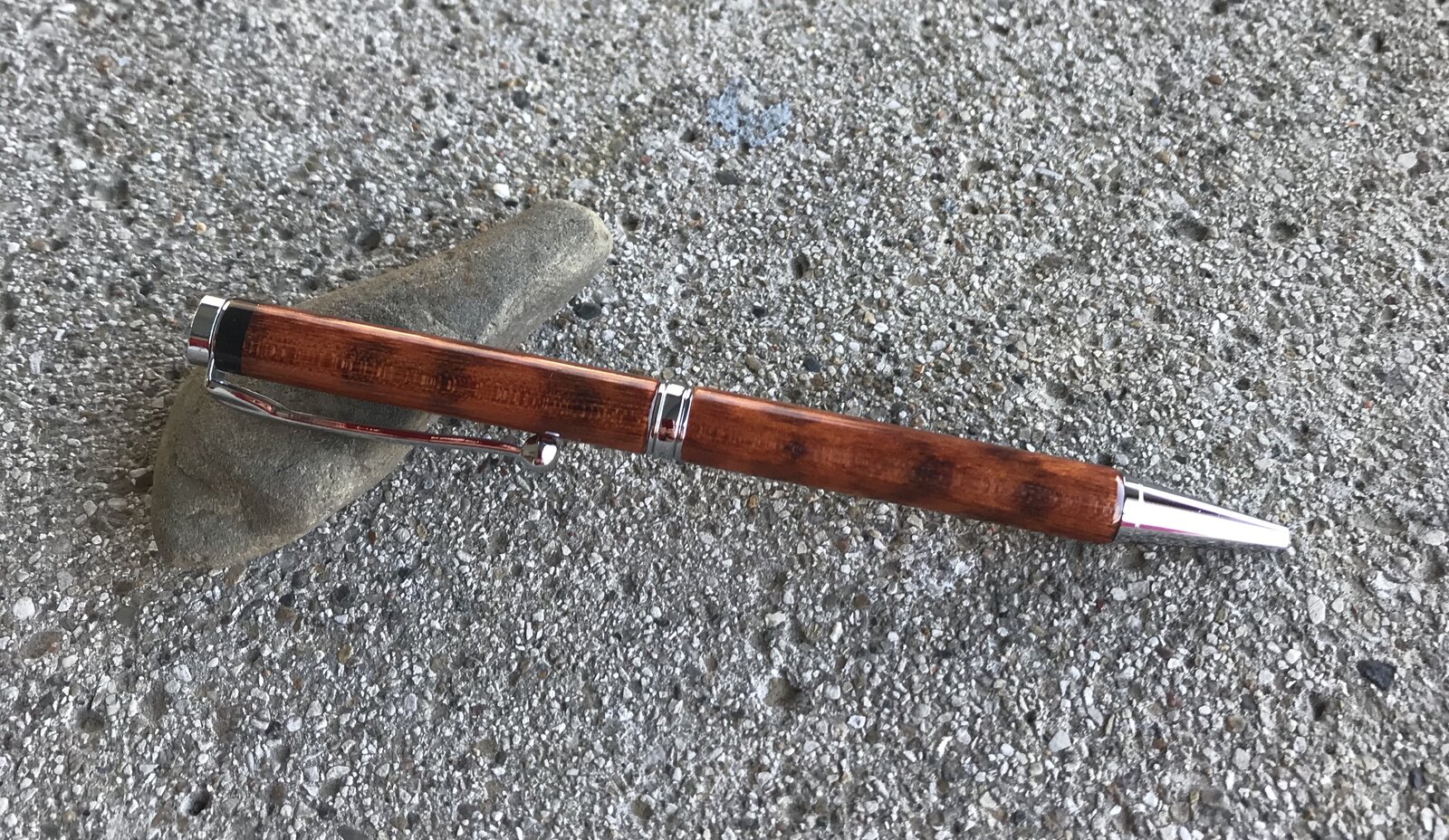 Notice the oops band at the top. Totally my fault. This was my second attempt with this combo. The first set I cast with Alumilite slow and the wood cracked while casting. Presumably from the heat generated during cure. I still tried to complete them and found that the Alumilite also did not adhere well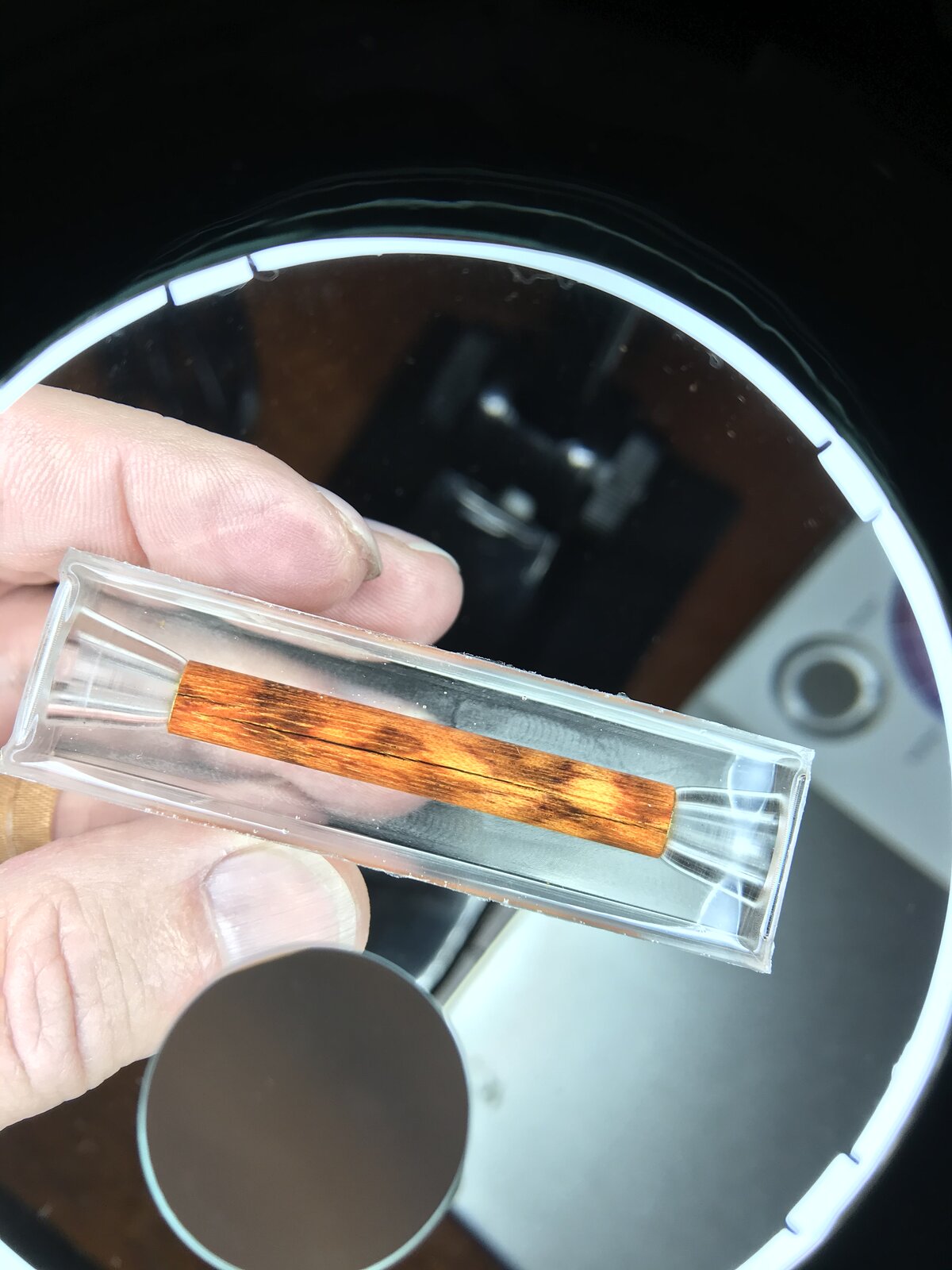 So I used epoxy on the completed pen. I also changed the tube and glue (epoxy) color so that it wouldn't be as noticeable if it did crack.
If any of these pens do develop cracks I will update this thread, which could be a long time out.
A couple things for anyone who wants to try this:
The hole for the tube must be a slip fit, no slop, and there cant be any out of round problems or you will cut into the adhesive.