Joined

May 17, 2015
Messages

762
Location
Here are my latest 3 pens, which I completed largely concurrently. The first is a cigar shaped fountain pen that I made from alumilite that I poured. It's fairly Minimal, with the only metalwork being a clip that I fabricated from argentium silver. It uses a jowo #6 nib.
the second is another alumilite pen that I poured the blank for, but is a flat top and more ornate, with decorative argentium silver bands on the barrel and cap. The clip is also made from argentium, and like the last pen, it uses a jowo #6 nib.
the final pen is a syringe filler, meaning it has an integral plunger hidden beneath the blind cap, which you pull to fill the pen when the nib is submerged ink.I made the body of the pen from some vintage cellulose acetate, with the grip and finial made from dark gray alumilite that I poured. The cap is made from gray alumilite as well, and the pen has argentium bands and clip. The pen has 24 small ink windows in it, rather than one large transparent band. This pen is a smaller diameter, and is threaded for a Pelikan 200 nib unit.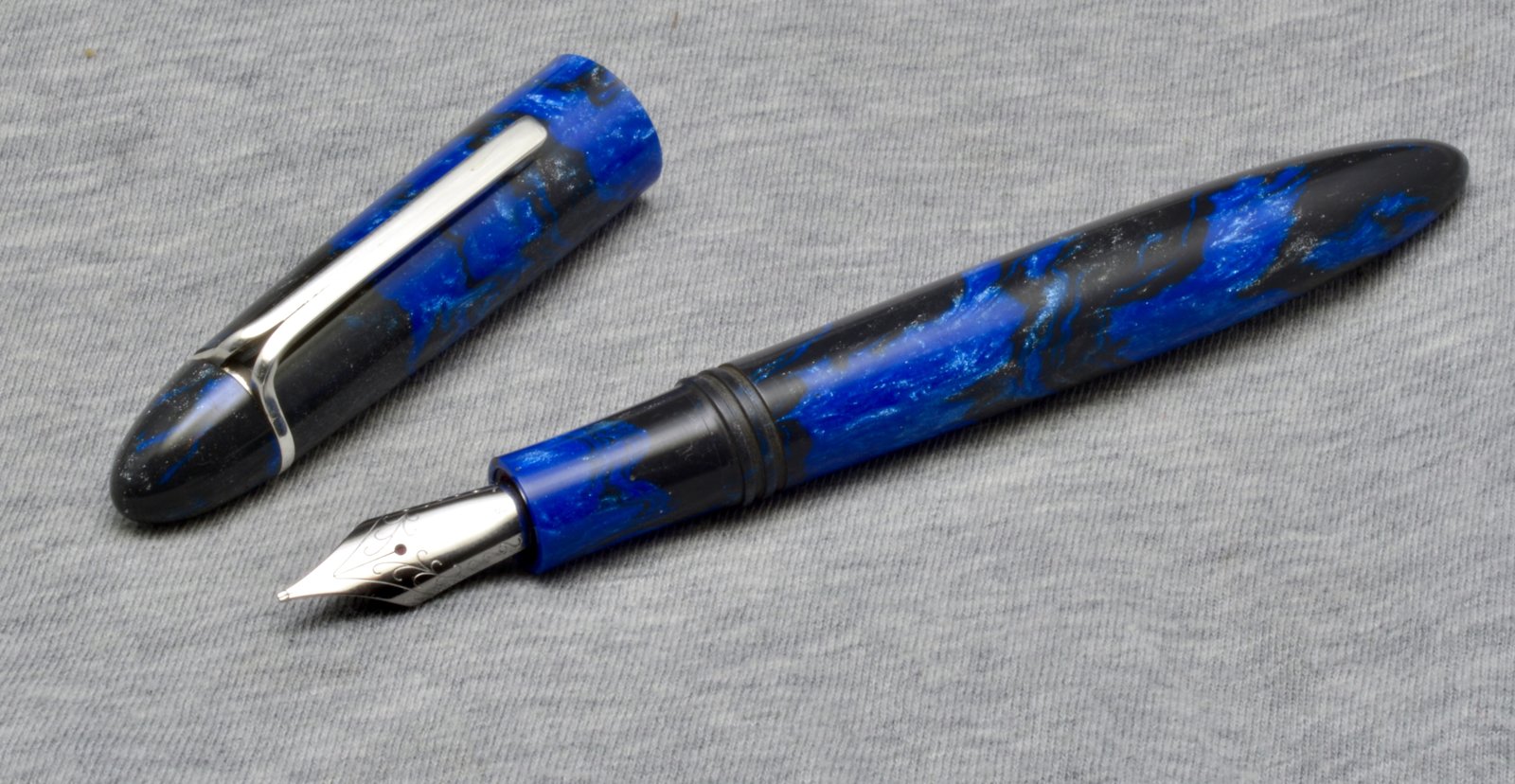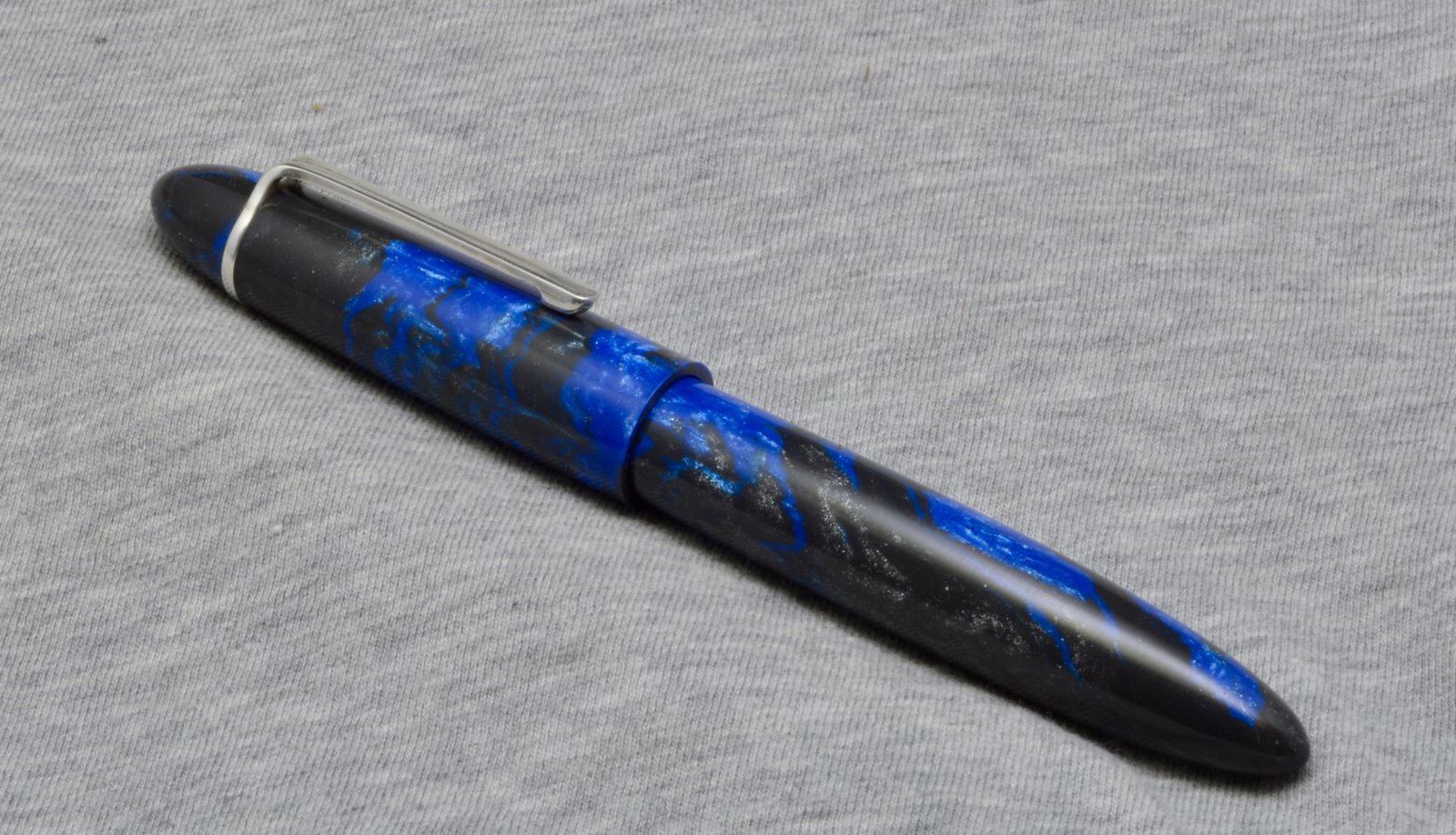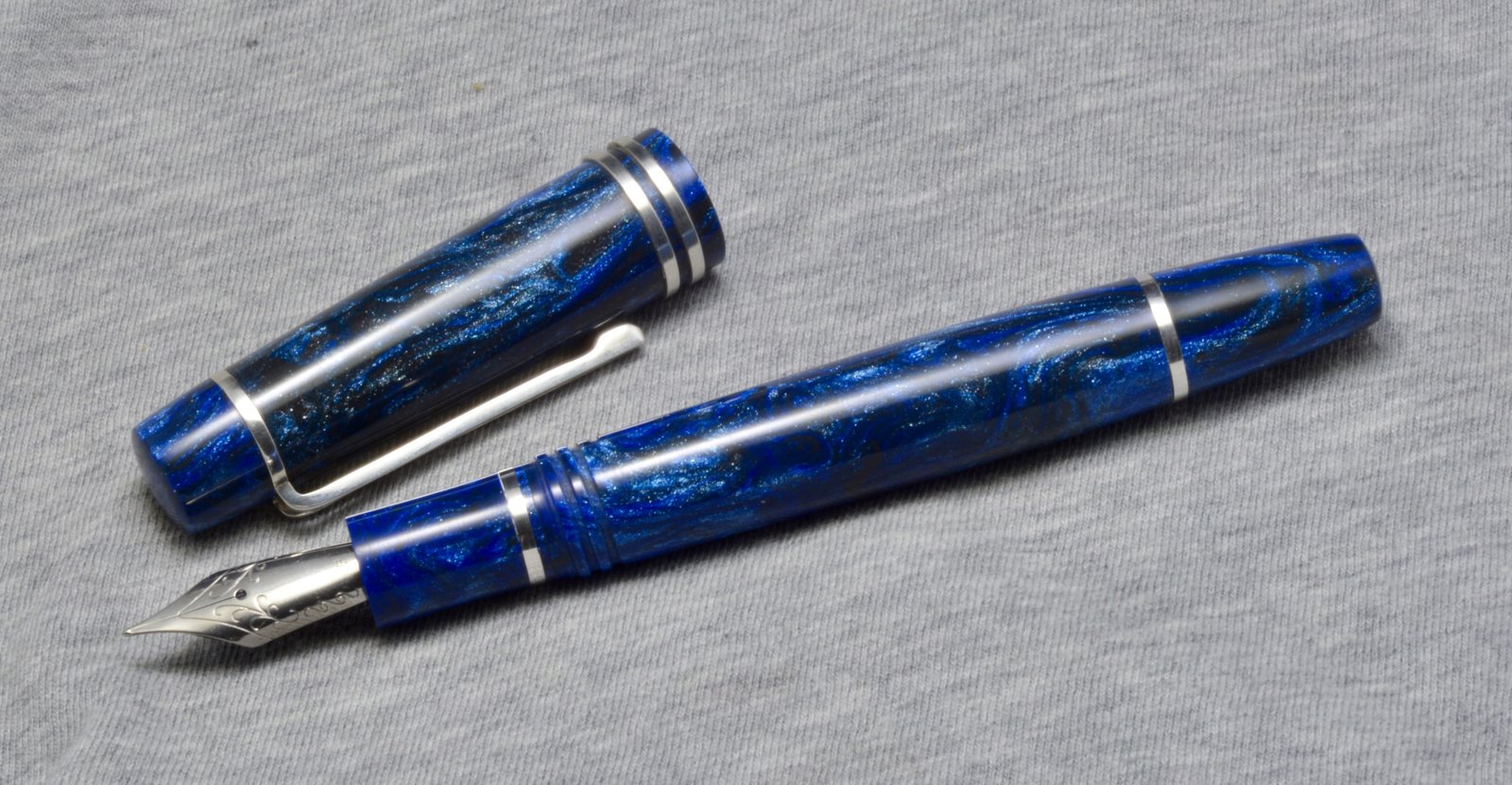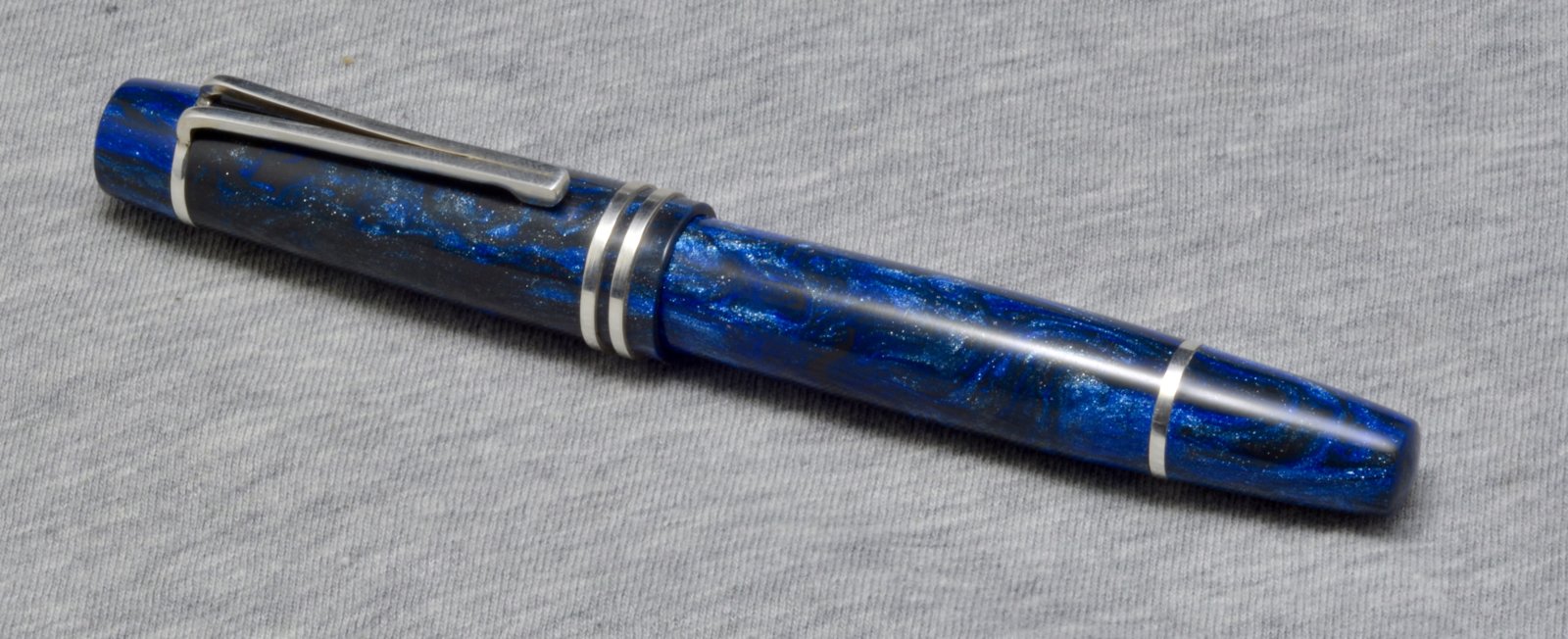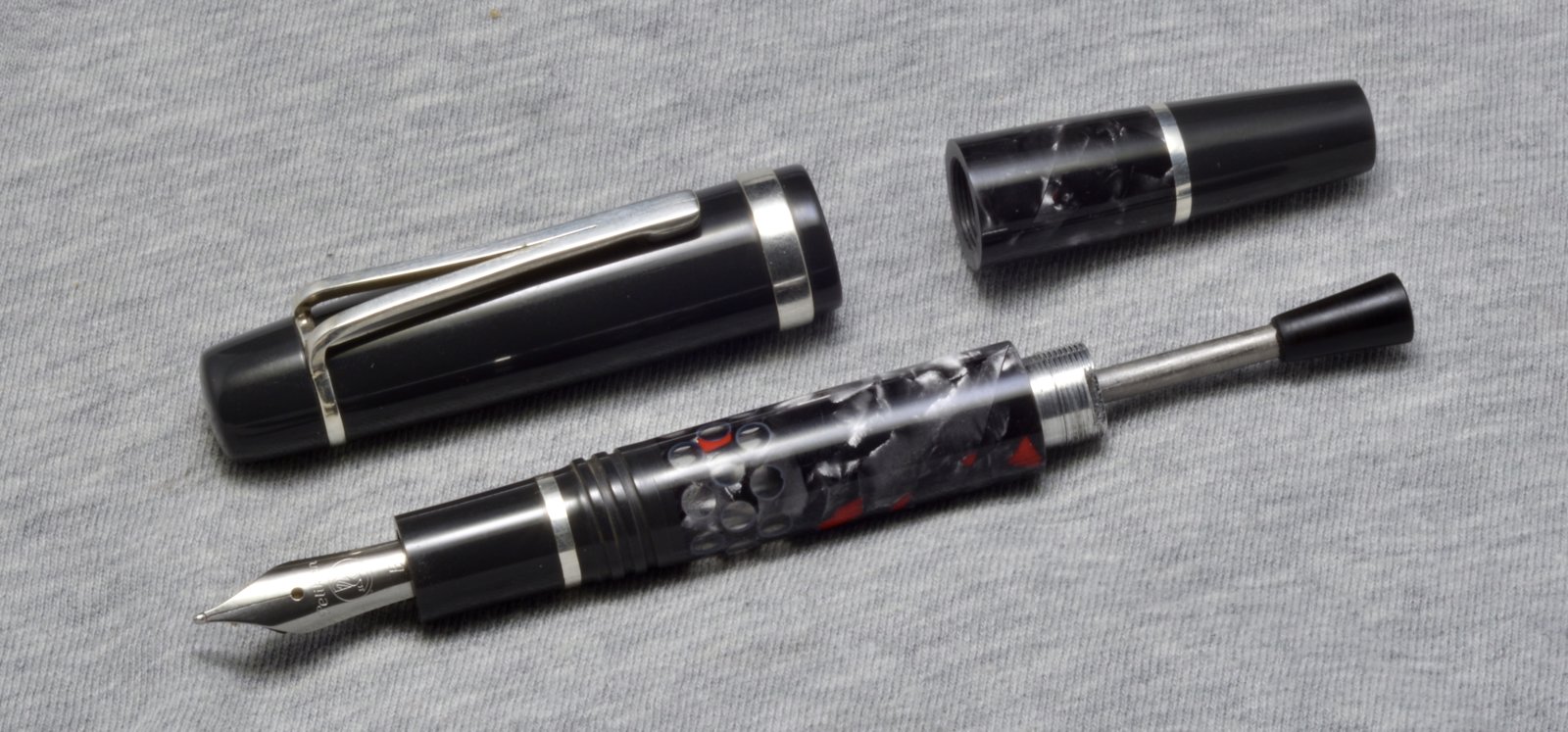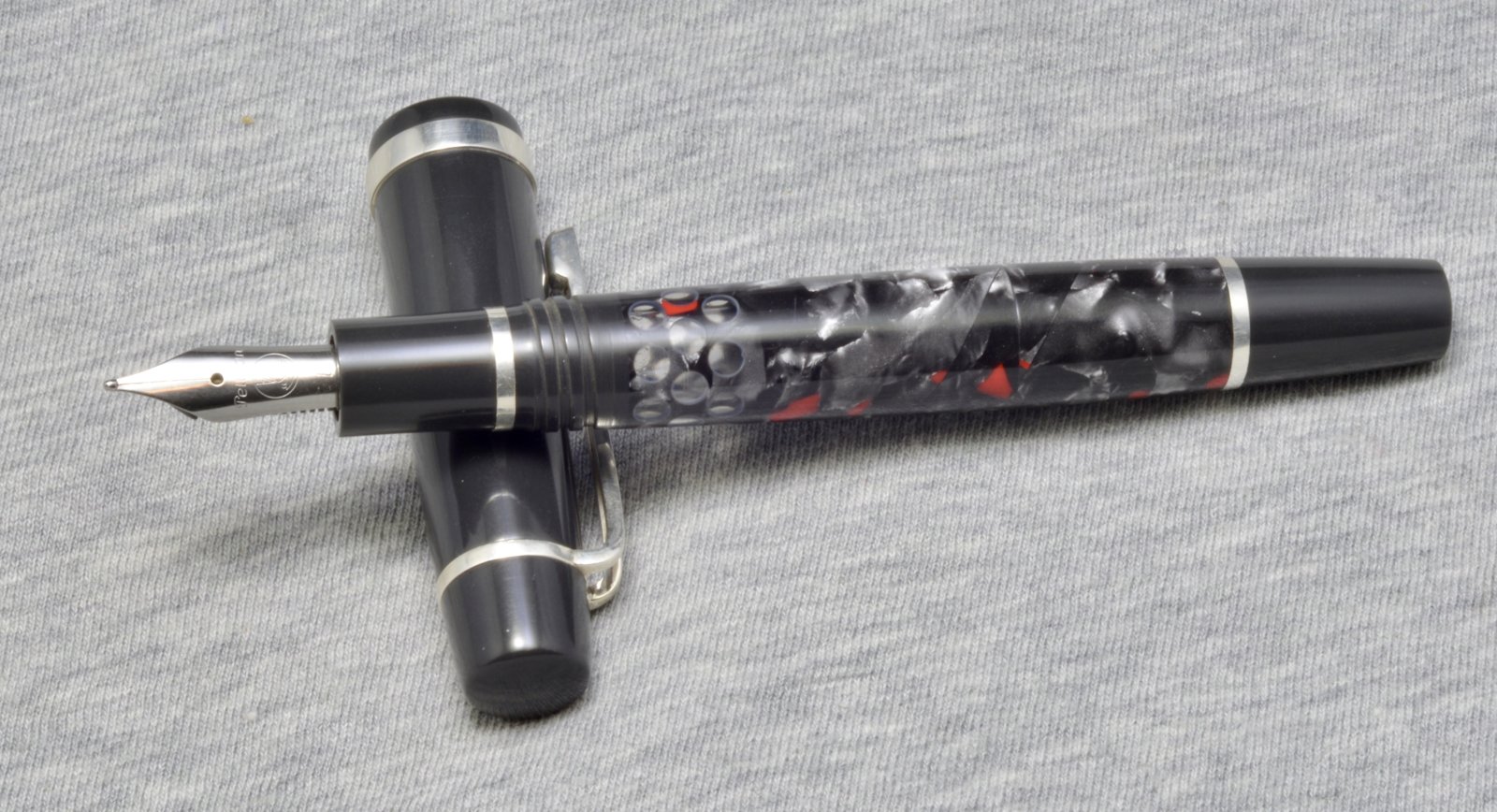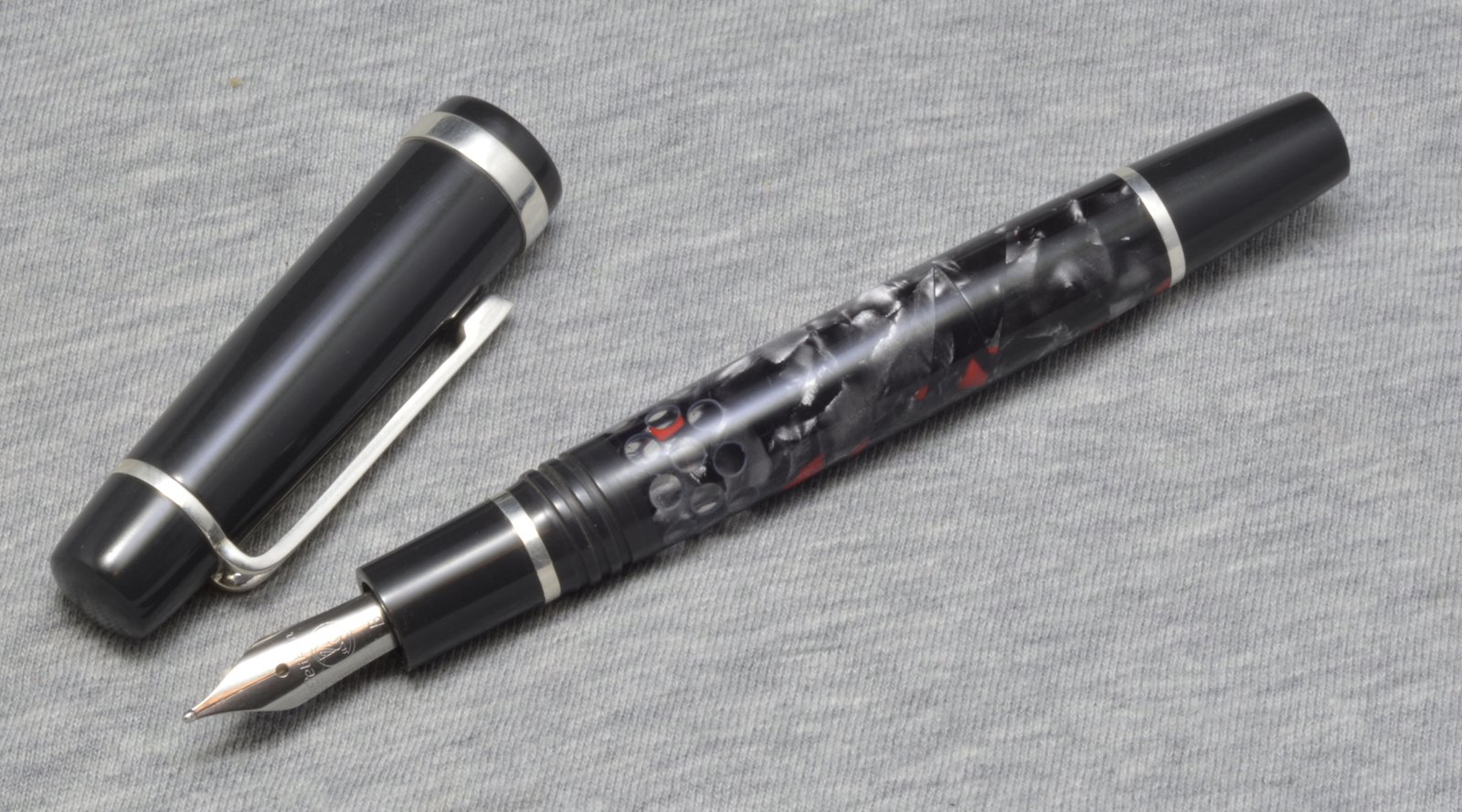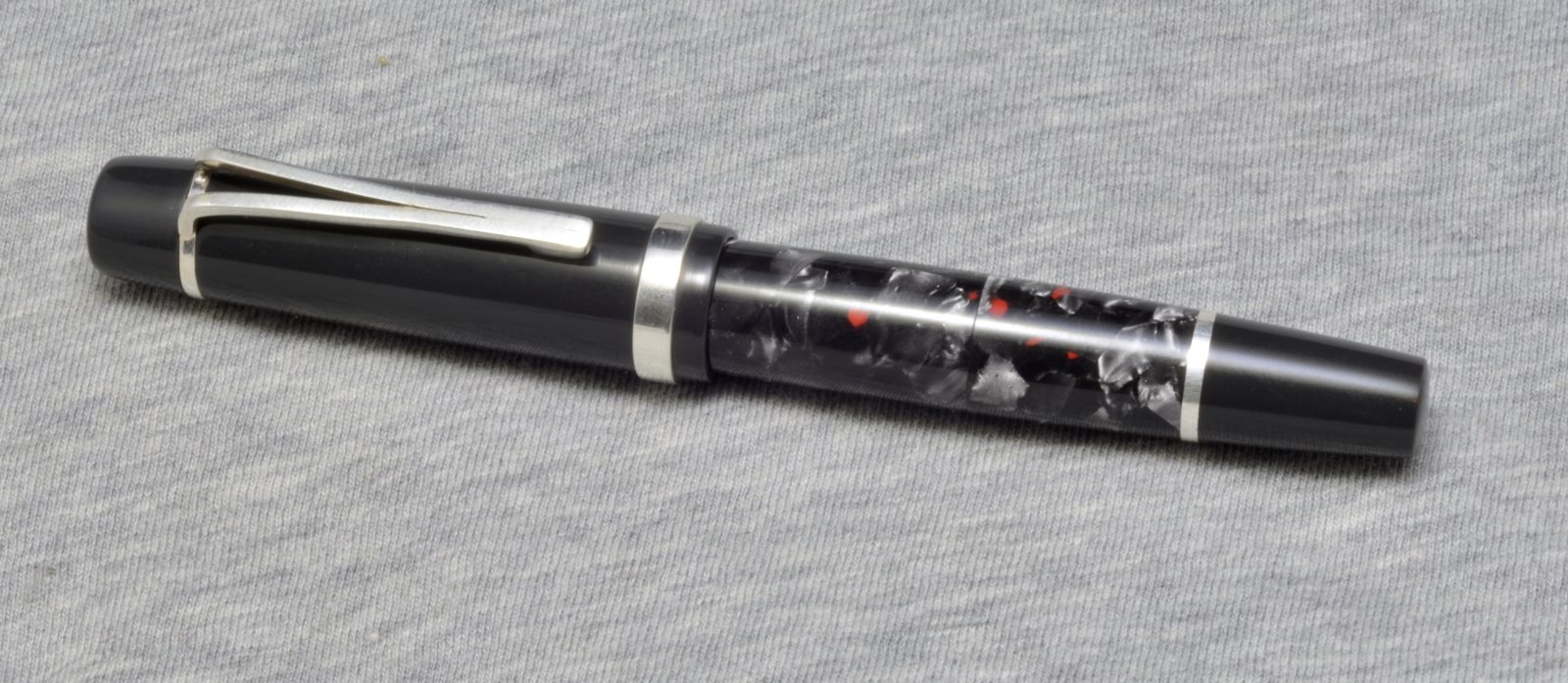 Last edited: