A buddy of mine cut down a bodark tree (aka bois d'arc, aka Osage Orange) and gave me a couple of 8 foot by 2 inch slabs and I thought "What could I make out of this?"
Turns out a pen was the first thing that came to mind and I'm pretty happy with the result. This is a Woodcraft Navigator Sterling Silver kit in Fountain and I use it daily.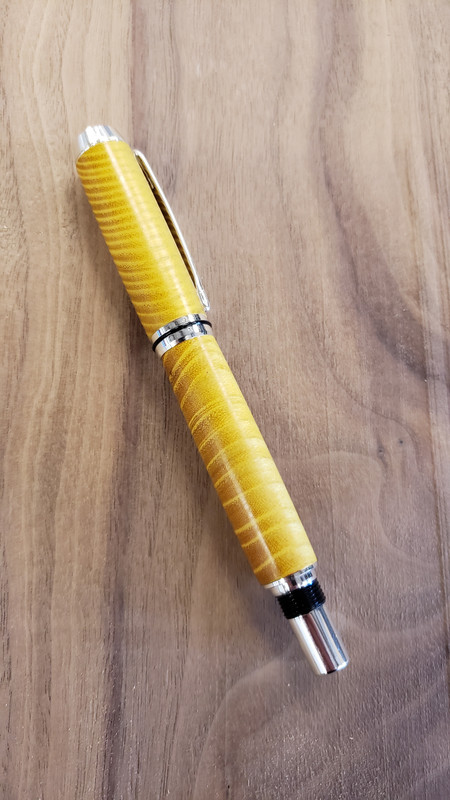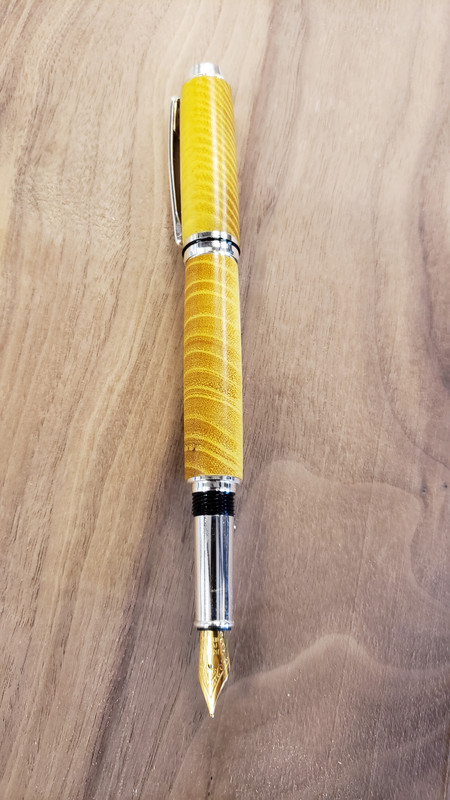 I've also been messing with dying some old oak burl I've has around the shop for a number of years. Just got a vacuum setup and some cactus juice and am having fun playing with that. Made these for my niece. Both Woodcraft Navigator kits, the brown is a Sterling Silver Fountain and the green is a Chrome Rollerball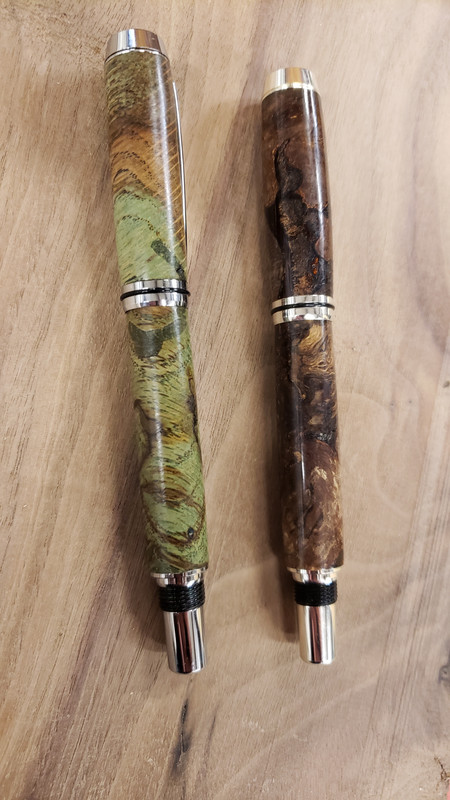 Then there was my recent attempt at casting. I was going for bright primary colors with good separation that would pop but I cast in a cold shop and that gave the resin too much time to mix so I ended up with this. I had a Sedona Copper Rollerball kit that had a Coolibah burl skin but the finish clouded so I kept it for myself and just lived with the shame. Decided the copper might go well with the muck so I popped the kit off and stuck it on this.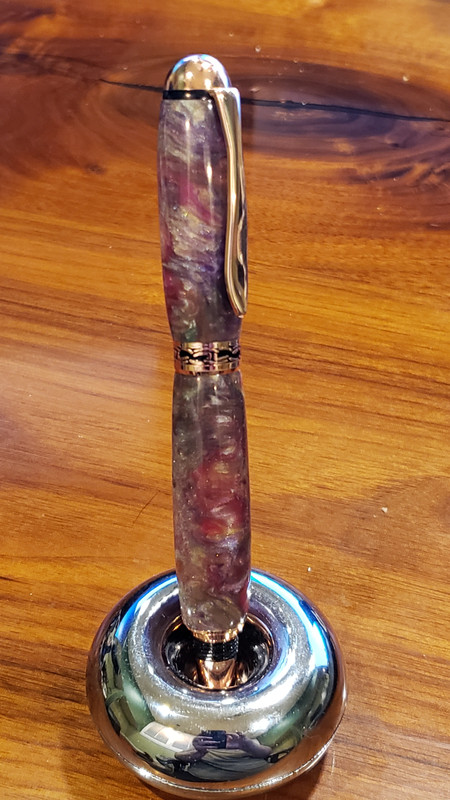 I don't normally like fat pens but this one works. Feels good in my hand and now my fountain has a friend.